Inspirational People Collective Worship
May 2022
Inspirational People Collective Worship: Jane Goodall

Jane Goodall is a scientist and conservationist.
She has dedicated the last 60 years of her life to studying chimpanzees and is a world expert on these animals. She raises awareness about protecting them and their habitats.
Valerie Jane Morris-Goodall was born in London on the 3rd April 1934. She had a favourite toy called Jubilee. He was a chimpanzee and she took him everywhere. Jane still has Jubilee today. From a young age Jane decided that she wanted to travel to Africa to see real chimpanzees.
In 1957 Jane left London to travel to Kenya in Africa. She went to visit a friend whose family lived on a farm. She met a man called Louis Leakey. Louis was a scientist who knew a lot about chimpanzees. He asked Jane if she would work for him as a chimpanzee researcher. She would be able to learn all about chimpanzees as she worked. It was her dream job, so she agreed.
She noticed that just like humans, chimpanzees weren't all the same. They had different personalities and experienced feelings such as happiness, anger and sadness. Jane was the first person to discover that chimpanzees make and use tools. Jane also discovered that chimpanzees are omnivores, not herbivores. She observed them working together to trap small animals for food.
In 1977, Jane set up the Jane Goodall Institute (JGI). It runs the largest chimpanzee sanctuary in Africa.
It was set up to protect the wild chimpanzees that still live in Africa. It raises money to help educate people about chimpanzees and what they need to prevent them from becoming extinct. The JGI also works to educate people about the environment and how they can help to protect it and the animals living within it. Over the years, Jane has written more than 25 books about her life and work.
She has achieved many awards and honours, including a DBE (Dame of the British Empire), which she was awarded at Buckingham Palace in 2004.
April 2022
Inspirational People Collective Worship: Diana, Princess of Wales
Diana, Princess of Wales (born Diana Frances Spencer; 1 July 1961 – 31 August 1997), was a member of the British royal family. She was the first wife of Charles, Prince of Wales—the heir apparent to the British throne—and mother of Princes William and Harry.
Diana Frances Spencer was born on 1st July, 1961 in Norfolk. She grew up with her siblings on the Queen's estate at Sandringham. Her father had been royal equerry to King George VI and a young Queen Elizabeth II. The Queen was a guest at her parents' wedding.
At school, Diana wasn't very academic but she was a talented sportswoman. Having finished school, she had several different jobs, for example, she worked as a nanny, a dance teacher and a pre-school assistant. In 1975, her father inherited the title of Earl Spencer, which meant that she was now to be known as Lady Diana Spencer. A friendship between Diana and Prince Charles blossomed and they got engaged in 1981. This created much interest from the press as Prince Charles was to be king one day. Their wedding was a huge event which took place at St. Paul's Cathedral in London. Millions of people all around the world watched the event on television. Having married Charles, Lady Diana Spencer became known as the Princess of Wales.
She had many royal duties such as visiting schools and hospitals and always appeared happy to spend time with the public and the public adored her for it. She was often called the 'people's princess'. Diana was celebrated for her charity work. She supported many charities including London's Great Ormond Street Hospital for children and organisations such as the International Campaign to Ban Landmines.

In 1982, she gave birth to William who would be the future king of England. In 1984, Harry was born. Diana wanted her children to have a 'normal' childhood. She sent William to school instead of having him educated by private teachers. They also had some interesting family holidays together. Prince Charles and Diana got divorced in 1996 and she became Diana, Princess of Wales.
Diana continued her charity work and auctioned nearly 80 of her dresses. This raised £3.5 million pounds for charity. The media still had a keen interest in her life and she was photographed wherever she went. Diana and her partner, Dodi Fayed, were involved in a fatal car accident in Paris on 31st August, 1997. Her funeral was watched by millions of people around the world who mourned the loss of the 'people's princess'.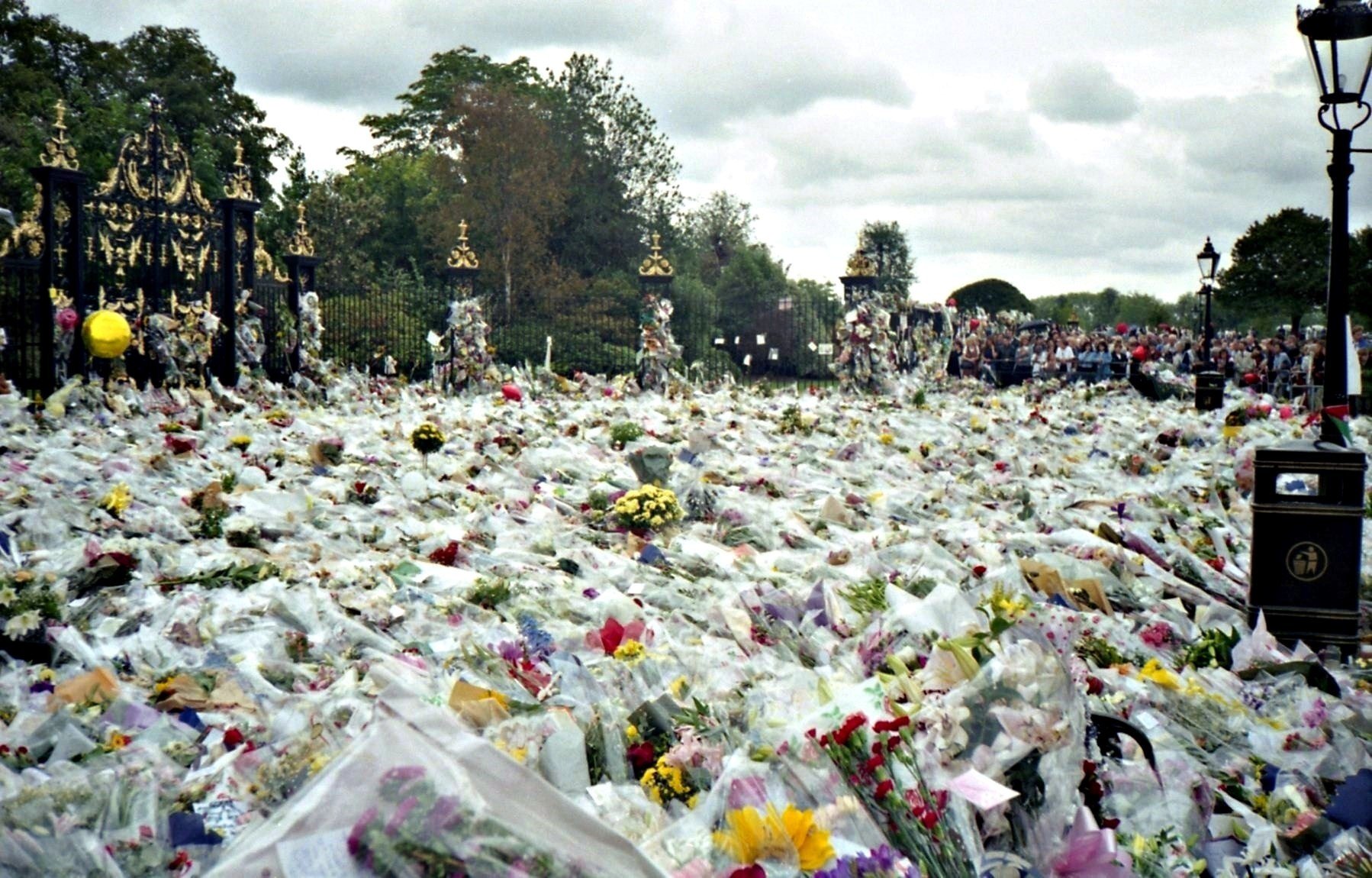 March 2022
Inspirational People Worship – Rose Ayling-Ellis

Rose Lucinda Ayling-Ellis is a British actress. Deaf since birth, she is a British Sign Language user. She is known for playing Frankie Lewis in the BBC soap opera EastEnders.
In 2021, she became the first deaf contestant on Strictly Come Dancing, and alongside professional Giovanni Pernice, won the nineteenth series. She is used to breaking down barriers. On Strictly alone, she received a perfect score earlier in the competition than any other dancer in the show's history, then went on to win the famous glitterball with dance partner Giovanni Pernice in an emotional final, demolishing preconceptions about deaf people.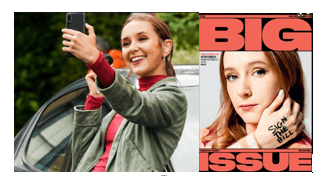 As a youngster, Rose says, there were no deaf people on television to look up to. Instead, she was given countless books about pioneering disability rights author Helen Keller. "But she lived in Victorian times – and I didn't want to be a Victorian woman," she says. "What she did was incredible. But I couldn't relate to her at all." Because she was not immersed in the deaf community, role models were few and far between.
Everything changed for Rose Ayling-Ellis at a National Deaf Children's Society event. "I felt safe because everyone else was deaf," she says. "So I tried acting and completely fell in love with it. Everything just went from there. I took up acting as a hobby – again, I didn't see anyone on telly who had done it so didn't think it could be a career for me. But I was in a short film, did a bit of radio, started meeting more people and it grew and grew. Then suddenly I'm in EastEnders and doing Strictly!"
The success of actor Rose Ayling-Ellis in Strictly Come Dancing is shining a spotlight on an "invisible disability". The EastEnders actor was the first deaf contestant in the show's history and showed young deaf people that "deafness is not a barrier". "A lot of agents don't take on deaf people or disabled people. Because they don't think they're going to give them a lot of work. That has got to change." She is inspiring more deaf young people to pursue careers in the arts. She is also giving her backing to a private members' bill in parliament from which seeks to make British Sign Language (BSL) an official language in England.
Inspirational People – Dolly Parton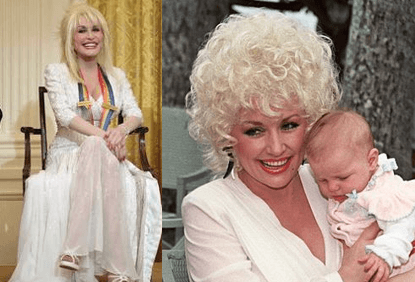 Dolly Rebecca Parton (born January 19, 1946) is an American, Grammy Award-winning country music singer/song-writer, composer, author and actor. She has become one of the most successful female country artists in history, with 25 number-one singles (a record for a female country artist) and 41 top-10 country albums (a record for any country artist).
On May 30, 1966, Parton and Carl Thomas Dean (born July 20, 1942, in Nashville, Tennessee) were married in Georgia. Although Parton does not use Dean's surname professionally, she has stated that her passport says "Dolly Parton Dean" and that she sometimes uses Dean when signing contracts. Dean, who is retired from running an asphalt road-paving business in Nashville, has always shunned publicity and rarely accompanies his wife to any events. According to Parton, he has seen her perform only once.
Parton and Dean helped raise several of Parton's younger siblings in Nashville, leading her nieces and nephews to refer to her as "Aunt Granny," a moniker that later lent its name to one of Parton's Dollywood restaurants. The couple have no children of their own, but Parton is the godmother of performer Miley Cyrus.
Since the mid-1980s, Parton has supported many charitable efforts, particularly in the area of literacy, primarily through her Dollywood Foundation. Inspired by her father's inability to read, the country singer founded the Imagination Library to help kids develop a love of books and reading. Every month, Dolly Parton's Imagination Library mails a free book to children registered and can begin at birth and lasts until a child turns five.
Parton also has worked to raise money for several other causes, including the American Red Cross. In response to the 2016 Great Smoky Mountains wildfires, Parton was one of a number of country music artists who participated in a telethon to raise money for victims of the fires. This was held in Nashville on December 9. In addition, Parton hosted her own telethon for the victims on December 13 and reportedly raised around $9 million.
In response to the COVID-19 pandemic, Parton donated $1 million towards research at Vanderbilt University and encouraged those who can afford it to make similar donations.
Inspirational Person Collective Worship – Angela Kennedy
(March 8) marks International Women's Day (IWD) and this year in Northampton, women were celebrated in the form Inspirational Women's Awards. Organised by the Women's Forum at West Northampton Council, the awards - now in their tenth year - aim to publicly recognise and promote those women who inspire and have a real impact on the lives of others in the community or the workplace. The judges said they had a difficult task again this year, with so many deserving nominations.
The winner of the Community Award was Angie Kennedy.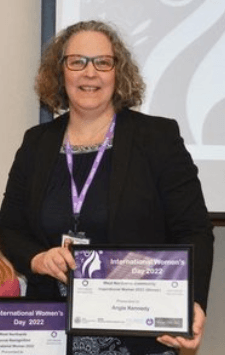 Angie founded Baby Basics in Northampton, which she ran for seven years. She is now the Chief Executive of C2C Social Action, a Christian charity which helps women offenders to build a life away from crime as well as women who are homeless or suffering mental health challenges.
The coronavirus lockdown brought several challenges, mainly having to close its busy women's centre in Northampton and having to do everything virtually or from the doorstep. Angie said: "We had to go door-to-door delivering food and doing welfare checks on the door to make sure people were okay.
The work of C2C Social Action has a huge impact on individual people's lives and those of their children, wider families & local communities creating a safer, stronger Northamptonshire.
Angie said: "This award is really for all the women I work with and for the many inspirational women who have supported, mentored and walked with me in my life."
"Every woman deserves the chance to reach their full potential, whatever that looks like, and we need to be in the position of encouragement wherever we find ourselves."
The winners were recognised at a celebration on Saturday (March 5).
Inspirational People – Rosa Parks

Full name: Rosa Louise McCauley Parks Born: 4 February 1913 Died: 24 October 2005
Hometown: Tuskegee, Alabama, USA Occupation: Civil rights activist
Rosa was born in the town of Tuskegee in Alabama, a state in southern USA. Her mother was a teacher and her father a carpenter, and she had a little brother called Sylvester. After her parents separated when she was just a little girl, Rosa and Sylvester moved with their mother to Alabama's capital city, Montgomery. Life for African Americans like Rosa was hard. At the time, the Southern United States operated under the 'Jim Crow laws' – a set of laws introduced in the late 19th century that claimed to give African Americans "separate but equal" status and treatment. But, in reality, there was no 'equality'. Black children in the late 19th century and early 20th century had separate schools to white children. Among other things, they had separate schools, churches, libraries, restaurants, toilets, drinking fountains and waiting rooms. In some areas, there were laws banning black people from sports events and even forbidding them to work in the same office as a white person. African Americans had far fewer rights, too. Racist laws known as 'Black Codes' restricted them to low-paying jobs and made it incredibly difficult for them to vote. These laws also meant black people could be arrested for small things.
In the face of such racism, Rosa decided to make a stand for what was right. Together with her husband Raymond, she joined the National Association for the Advancement of Coloured People (NAACP), working towards putting an end to discrimination and segregation. On the 1 December 1955, after a long day at work, Rosa boarded the bus home and took a seat. At that time in Montgomery, seats at the front of buses were reserved for white passengers, and the seats at the back for black passengers. The bus quickly filled up and when a white man boarded, the driver told the African American passengers to give up their seats for him. Whilst the other black passengers obeyed, Rosa did not. Rosa was arrested by the police and fined for breaking segregation laws, but Rosa refused to pay, and argued that it was the law that was wrong, not her behaviour.
On news of Rosa's arrest, the black citizens of Montgomery came together and agreed to boycott the city's buses in protest. This meant that from 5 December 1955 (the date of Rosa's trial), African Americans refused to travel on buses. The boycott was managed by an organisation called the Montgomery Improvement Association, for which Dr Martin Luther King Jr was elected as leader. The protest proved super effective, with more black people participating than had been expected. But it wasn't an easy protest for the black citizens. Many of them didn't own cars, and so they had to carpool together or walk long distances to get where they needed to go. The boycott was received with anger by members of the white population, who responded with aggressive and dangerous acts of violence.
Nevertheless, the protesters stuck together and fought for their cause – and on 13 November 1956 their efforts were finally rewarded. After 381 days of boycotting the buses, the Supreme Court ruled that Alabama's racial segregation laws were 'unconstitutional' – meaning they weren't valid and should not be recognised. In light of such a wonderful victory, Rosa became known as "the mother of the civil rights movement".
Inspirational People – Four 'Hidden Figures' of NASA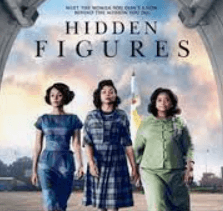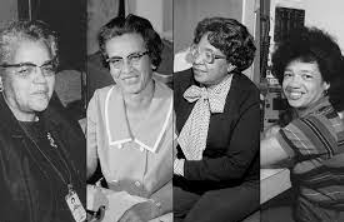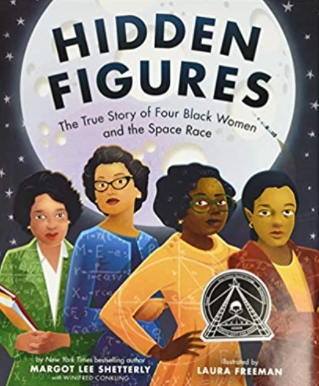 NASA stands for the National Aeronautics and Space Administration. The organisation is in charge of the science behind all things to do with space and space travel in the USA. NASA is based in Washington DC in the United States. There are ten more bases around the US, all working on different things related to space. There are thousands of people working for NASA, from astronauts to secretaries, engineers to mathematicians.
Katherine Johnson was born in West Virginia in 1918. At school, Katherine was very good at maths and went on to study it at university. This was at a time when not many Black women went to university.
Katherine heard that NACA needed mathematicians and she started working there in 1953. She worked so hard that she was moved to a spaceflight project. On the spaceflight project, Katherine used her maths skills to work out an astronaut's journey to the Moon and back to make sure that they returned to Earth safely. In 2015, Katherine was awarded the Presidential Medal of Freedom for her outstanding work.
Mary Jackson was very keen on maths and science. When she started working at NACA, she was known as a 'human computer'. Her first role was a mathematician but she was given special permission to go to university and study engineering. She became NASA's first Black female engineer in 1958, which was a huge promotion. Many years later, Mary worked hard to help other women get jobs at NASA and to make sure that they were treated fairly.
Dorothy Vaughn was very good at maths and studied it at university. She was able to solve tricky maths calculations by hand. After university, Dorothy became a maths teacher but joined NACA in 1943. In 1949, she was made a supervisor at NACA, making her the first Black female supervisor at the company.
Dorothy became so skilled at programming electronic computers, that she trained many other women
in how to use them too.
Christine Darden was born in 1942. She loved maths and studied it at university. In 1967, she joined NASA as one of the 'human computers'. However, Christine decided she wanted to do more and become an engineer. One day, she asked her supervisor why men were hired as engineers but not women. Her supervisor didn't have an answer. He was impressed with Christine's skills and soon after, gave her a job as an engineer. Christine wrote many important research papers about her work and became the first Black woman who was promoted to a senior job at NASA. She was also awarded many medals and certificates.
February 2022
Inspirational People - Elizabeth II, by the Grace of God, of the United Kingdom of Great Britain and Northern Ireland and of Her other Realms and Territories Queen, Head of the Commonwealth, Defender of the Faith
On Sunday, Her Majesty The Queen became the first British Monarch to celebrate a Platinum Jubilee, marking 70 years of service to the people of the United Kingdom, the Realms and the Commonwealth. The Queen is also known as the British Sovereign.
Elizabeth Alexandra Mary, later to become Queen Elizabeth II, was born on 21st April 1926 in Mayfair, London.
She was the first child of The Duke and Duchess of York, who later became King George VI and Queen Elizabeth.
The Queen's birthday is officially celebrated in Britain on the second Saturday of June each year. This special day is referred to as 'The Trooping of the Colour.'

Princess Elizabeth was taught at home, not at school. She studied art and music and enjoyed drama and swimming. When she was 11, she joined the Girl Guides. Elizabeth undertook her first public engagement on her 16th birthday, when she inspected the soldiers of the Grenadier Guards.
During the Second World War, Elizabeth served in the army as a mechanic. Elizabeth got married in Westminster Abbey on 20th November 1947, when she was 21 years old. Her husband Prince Philip, also known as the Duke of Edinburgh, was the son of Prince Andrew of Greece. They had four children, Prince Charles, Princess Anne, Prince Andrew and Prince Edward. In 1952, when she was just 25, Elizabeth's father, King George VI, died. Elizabeth was in Kenya when she heard the sad news. She immediately returned home and it was decided that Elizabeth would be queen. Her Majesty Queen Elizabeth II's coronation took place in 1953 at Westminster Cathedral in London.

As Head of State, the Queen travels abroad on official state visits. She also invites other Heads of State from around the world to visit the U.K.
The Queen celebrated her Golden Jubilee, 50 years since her accession to the throne, in 2002 and her Diamond Jubilee, marking 60 years since her accession, in 2012. This year she will celebrate her Platinum Jubilee, marking 70 years since her accession.
January 2022
Inspirational People - Walter Tull
Walter Daniel John Tull was born on 28th April 1888, in Folkestone, England. His mother, Alice, was from Folkestone and his father, Daniel, was from Barbados.
By the age of nine, both of Walter's parents had died. He and his brother, Edward, were sent to an orphanage in London, where he played different sports, including football. Once he had finished school, Walter played for Clapton Football Club. He was such a talented player that he later signed up to play for Tottenham Hotspur (Spurs) - a successful, first division, professional football team. He was paid £4 per week.
At the age of 21, he became the first British-born, Black football league player in England. However, Walter was the victim of racism from both the opposing and supporting fans. This led the managers of Tottenham Hotspur to offer him to Northampton Town Football Club, where he was very successful. He played 110 matches for the club.
The First World War began in 1914. This meant that professional football stopped until the war was over.
In December 1914, Walter joined the 17th Battalion of the Middlesex Regiment, also known as the Football Battalion because it was mainly made up of professional footballers.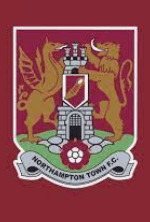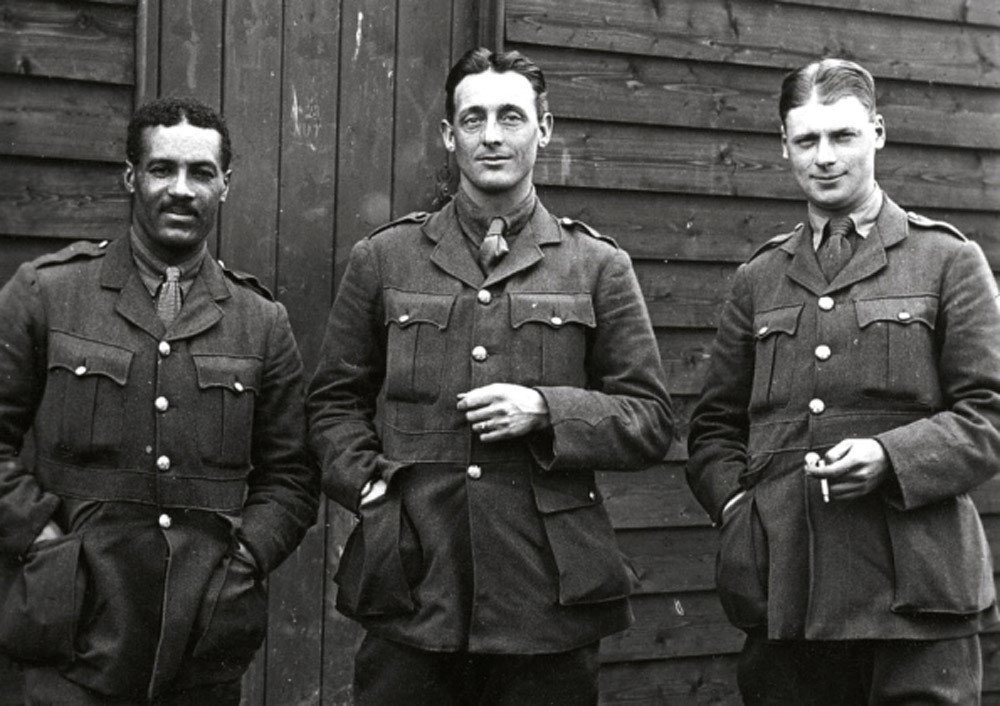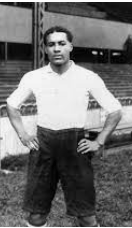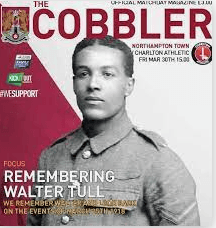 Walter had a successful army career, rising quickly through the ranks. He became the first Black officer in the British Army. In December 1917, he and his men fought at the Battle of the River Piave. He led 26 men to safety. Walter was recommended for the Military Cross for his bravery but the award was never given. On 25th March 1918, tragically, aged 29 years old, Walter was killed in battle.
Walter received war medals but it is still felt by many that he should be awarded the Military Cross. Tottenham MP, David Lammy, believes that it wasn't given at the time due to racism.
The Military Cross is awarded to individuals in recognition of their bravery in battle. Walter never posthumously received the Military Cross, despite a petition supported by thousands of people one hundred years after his death. This was supported by footballer, Kieran Trippier (England player).
Inspirational People - Archbishop Desmond Tutu
Desmond Tutu was born on 7th October 1931 in South Africa. He wanted to be a doctor, but his family couldn't afford to pay for his training, so he became a teacher and then a priest. He was Archbishop of Cape Town, South Africa for 10 years. In 1984, he was awarded the Nobel peace Prize for his work against apartheid.
Apartheid was a system of separating people in South Africa because of the colour of their skin. It took away the rights of Africans. Desmond Tutu did not think this was fair and did his best to bring apartheid to an end, and then to make peace when apartheid was over.
With warmth and humor, Archbishop Desmond Tutu distills his philosophy of unity and forgiveness into a picture book for the very young.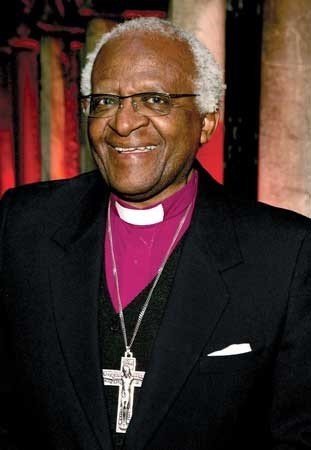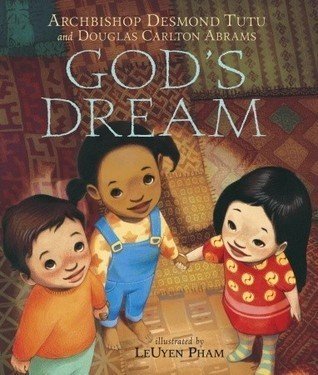 There is a Desmond Tutu Peace Centre in South Africa which works to promote tolerance and understanding.
December 2021
Inspirational People - Tanni Grey-Thompson
Last week, we found out about Carys Davina Grey-Thompson, Baroness Grey-Thompson, DBE, DL, known as Tanni Grey-Thompson, is a Welsh politician, television presenter and former wheelchair racer. She is also a mother, business coach and motivational speaker.
One of Britain's greatest Paralympic athletes, Tanni, amassed a remarkable medal haul over 16 years and five Paralympic Games of 11 gold, 4 silver and a bronze. In 2005 she became 'Dame' Tanni Grey-Thompson for her services to sport. In March 2010, Tanni was created a life peer and was conferred as Baroness Grey-Thompson, of Eaglescliffe in the County of Durham. As a working peer Tanni uses her experience and knowledge during debates in the House and she has spoken on a range of issues including Disability Rights, Welfare Reform, and of course, Sport.
For the past 30 years, Tanni and her husband Ian have been involved in wheelchair racing as competitors, coaches and enthusiasts.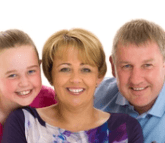 Their business, 'Aim High,' is part of their 'delivering one rounded athlete' approach and they supplying first class products and services to individuals of all ages and abilities. Aim High comes from a unique saying of Tanni's Grandfather. He always used to tell her that she should,
'Aim high even if you hit a cabbage!'
Although not a well-known saying, he was keen to find a way to tell her that she should always have a goal and a dream, and that the only realistic chance of achieving it would be to work hard.
Inspirational People - Ludwig van Beethoven
Ludwig van Beethoven (baptised 17 December 1770 – 26 March 1827; pronounced LUD-vig vahn BAY-TOH-ven) was born in Bonn, Germany. His father, who was a singer, was his first teacher. After a while, even though he was still only a boy, Ludwig became a traveling performer, and soon, he was supporting his family.

In his early twenties, Beethoven moved to Vienna, where he spent the rest of his life. Beethoven was one of the first composers to make a living without being employed by the church or a member of the nobility.
At first, he was known as a brilliant pianist. But when he was around 30 years old, Beethoven started going deaf. Even though he could no longer hear well enough to play the piano, he continued composing. His deafness became worse and by 1817, he was completely deaf. He still composed some of his best music after he was deaf!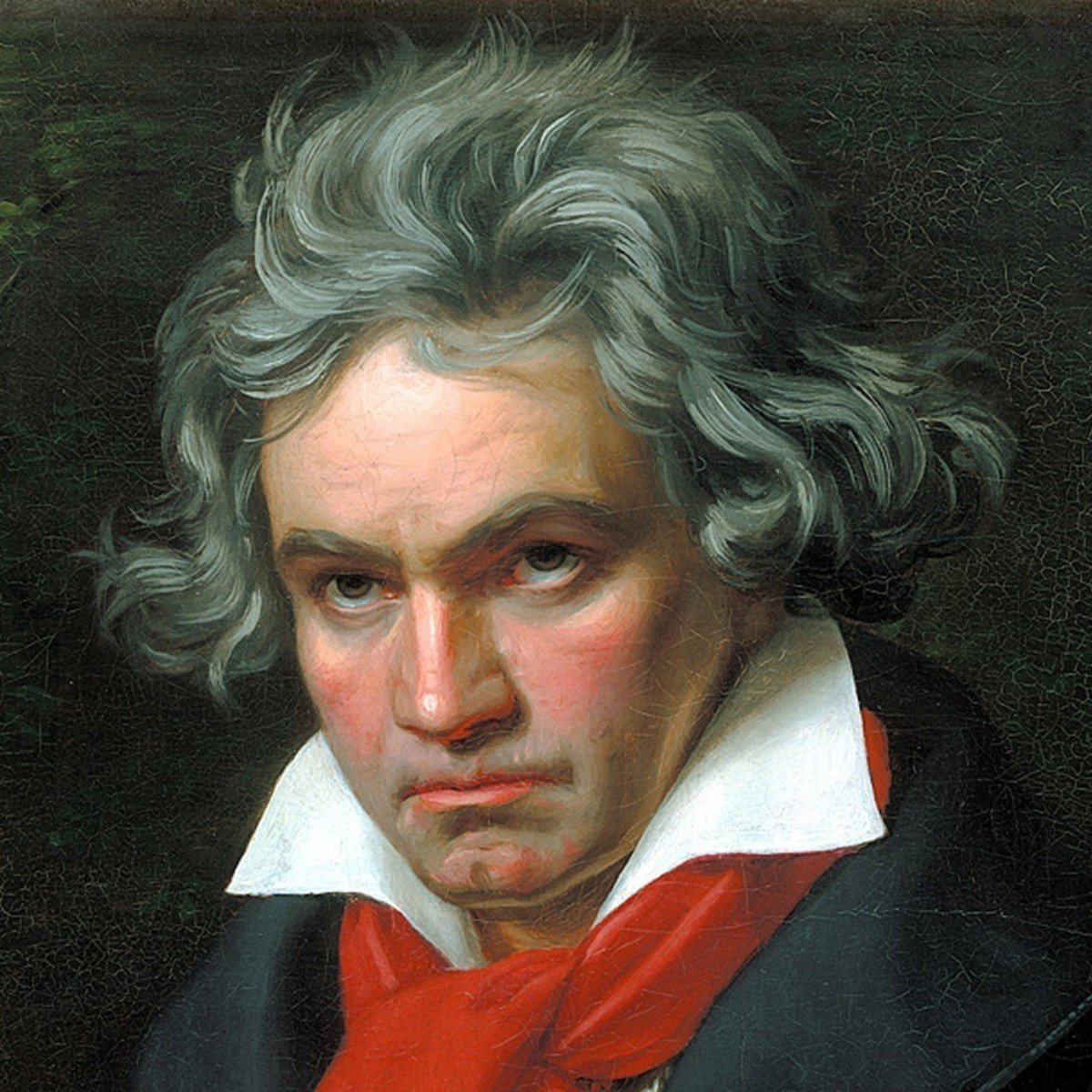 Beethoven is considered one of the greatest musical geniuses who ever lived. He may be most famous for his nine symphonies, but he also wrote many other kinds of music: chamber and choral music, piano music and string quartets, and an opera.
He is attributed to have said:
'There is nothing more beautiful thank distributing happiness to other people.'
November 2021
Inspirational People - Greta Thunberg
Greta Thunberg is a Swedish student who tries to raise awareness about climate change. When Greta was eight years old, she learned about climate change and decided to make changes in her life to try and combat the problem. Within a few years, Greta became a vegan and refused to travel by aeroplane, as both air travel and livestock farming are thought to be large contributors to climate change.
In May 2018, Greta won a competition in a local newspaper after writing an essay about climate change. In Sweden, the summer of 2018 was the hottest since records began. The country suffered from a severe heatwave and unprecedented wildfires. Greta decided it was the time was to act. She made protests, campaigned on social media, attended environmental conferences and made speeches at the European Parliament to try and urge action from governments.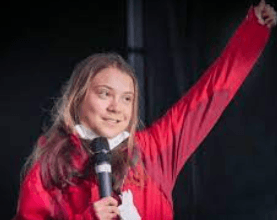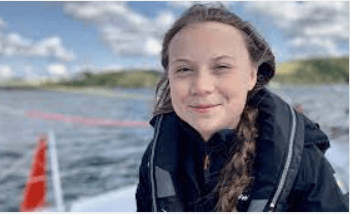 In September 2019, Greta attended a United Nations climate event in New York. Greta refused to travel to America by aeroplane due to the environmental impact and instead took an emissions-free yacht across the Atlantic Ocean. The journey took her two weeks. At the end of 2019, Greta was named Time magazine's 'person of the year'. She released a collection of her speeches called, 'No one is too small to make a difference'.
In 2020, Greta was the subject of a documentary which followed her on her crusade against climate change.
Greta has inspired millions of people across the world, especially young people, to demand more action against climate change and to make environmentally friendly changes in their own lives. She has been joined in support by many scientists, climate activists, world leaders and even the Pope. This has been called, 'the Greta effect'.
Inspirational People - Marie Curie
Each Friday we have a Collective Worship focusing on an inspirational person who reflects our school and Christian values and has changed the world in some way. This might be by their study, work, or actions.
This week we learned about Marie Curie as it would have been her birthday on 7th November. Marie Curie was born in Poland in 1867. When she was born, she was named Maria Skłodowska. Maria really wanted to go to university but it was against the rules for women to do this in Poland at that time. Eventually, she moved to Paris to study maths and science. In Paris, she met another scientist called Pierre Curie. They later got married. In France, she became known as Marie, rather than Maria.
In 1903, Marie and Pierre were awarded a Nobel Prize for physics for their work on radioactivity.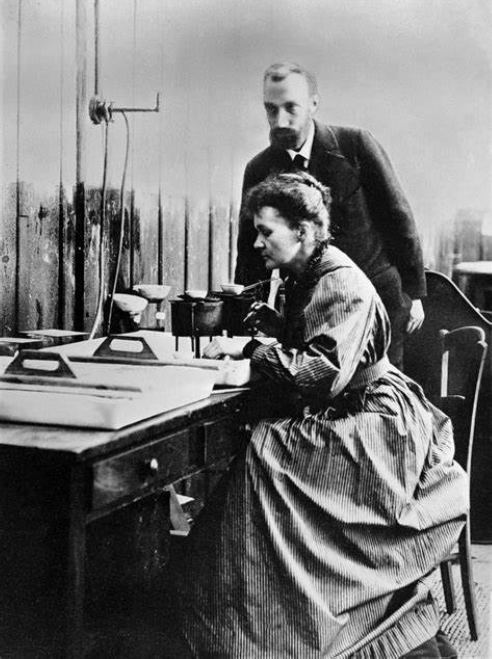 Marie made many new discoveries. In the First World War, she created small, moveable x-ray machines. She worked with her daughter Irene, using the machines to help treat wounded soldiers.
Marie discovered that radium could be used to treat illnesses. It is still used today to treat cancer and some other diseases. However, she also found out that it could make people sick if they are exposed to too much of it. Sadly, Marie eventually became ill from working with radioactive substances. She died in 1934 when she was 66 years old.
Marie's story encouraged more women and girls to study science. Her discoveries had a big impact on medicine and the treatment of illnesses. Today, a charity that helps people suffering from serious illnesses is named after her.