Online Worship Resources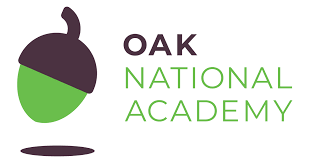 The science behind why
This week we're joined by scientist, doctor and broadcaster Professor Robert Winston, who was challenged by students from the Frank Wise School to answer all of the questions they had about science. With questions ranging from thunderstorms to vaccines there's almost nothing he couldn't explain.
https://classroom.thenational.academy/assemblies/the-science-behind-why
Space
This week we're going intergalactic with Libby Jackson, Human Exploration Programme Manager from the UK Space Agency who is talking about life on Mars and more. We're also joined by Ant & Dec who have a very special message from the NSPCC.
https://classroom.thenational.academy/assemblies/space
Black Lives Matter
The Prime Minister, Boris Johnson has a special message for all teachers and pupils. Olympian Dayley Thompson will be showing us how to do a sports challenge at home, and students from Reach Academy are discussing Black Lives Matter with Lavinya Stennett from The Black Curriculum.
Kindness
This week we're incredibly excited to be joined by The Duchess of Cambridge, who wants to share the importance of spreading a little kindness for our mental wellbeing. This assembly is based on a lesson plan which is available on the Mentally Healthy Schools Platform. It was developed in collaboration with children's mental health charity Place2Be and encourages children to explore ways in which they can show kindness, and recognise the benefits of kindness to others.
https://classroom.thenational.academy/assemblies/kindness
Togetherness
This week's assembly is all about Togetherness and supporting each other. We have a speaker from the Holocaust Education Trust, Vera Schaufeld, who came to the UK as a child refugee on the Kindertransport. The issues and subject matter are sensitive, and this assembly has been designed for older pupils.
Movement
After a break over half term we're back with another assembly, thinking all about movement. We're joined by Olympic Bronze medallist, three times World Champion and six times European Champion gymnast Beth Tweddle who will be sharing her journey into professional sport. Artist researcher Stacie Lee Bennett-Worth has put together an incredible dance class, designed to get us all feeling great through moving