Our Library - The hub of our school!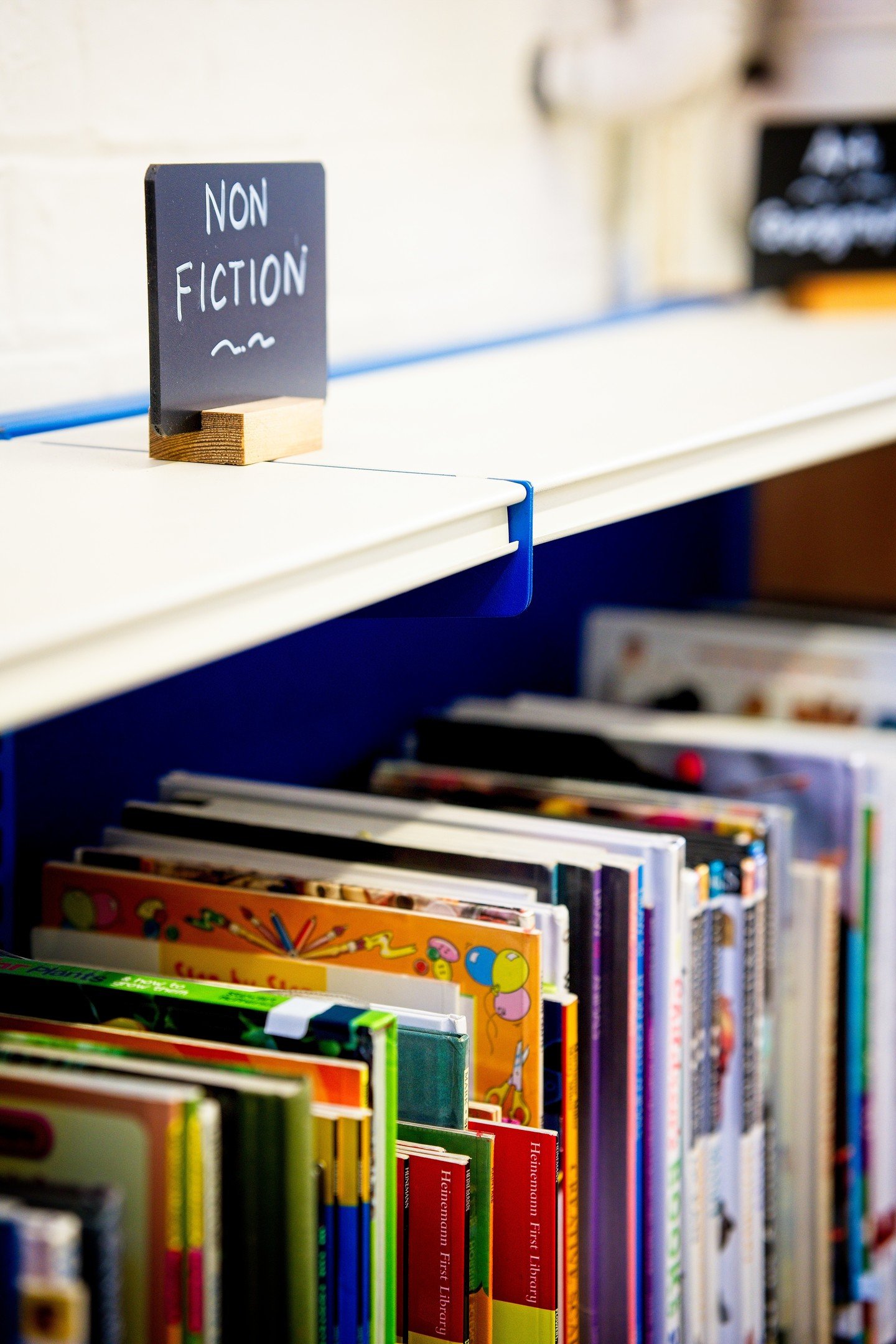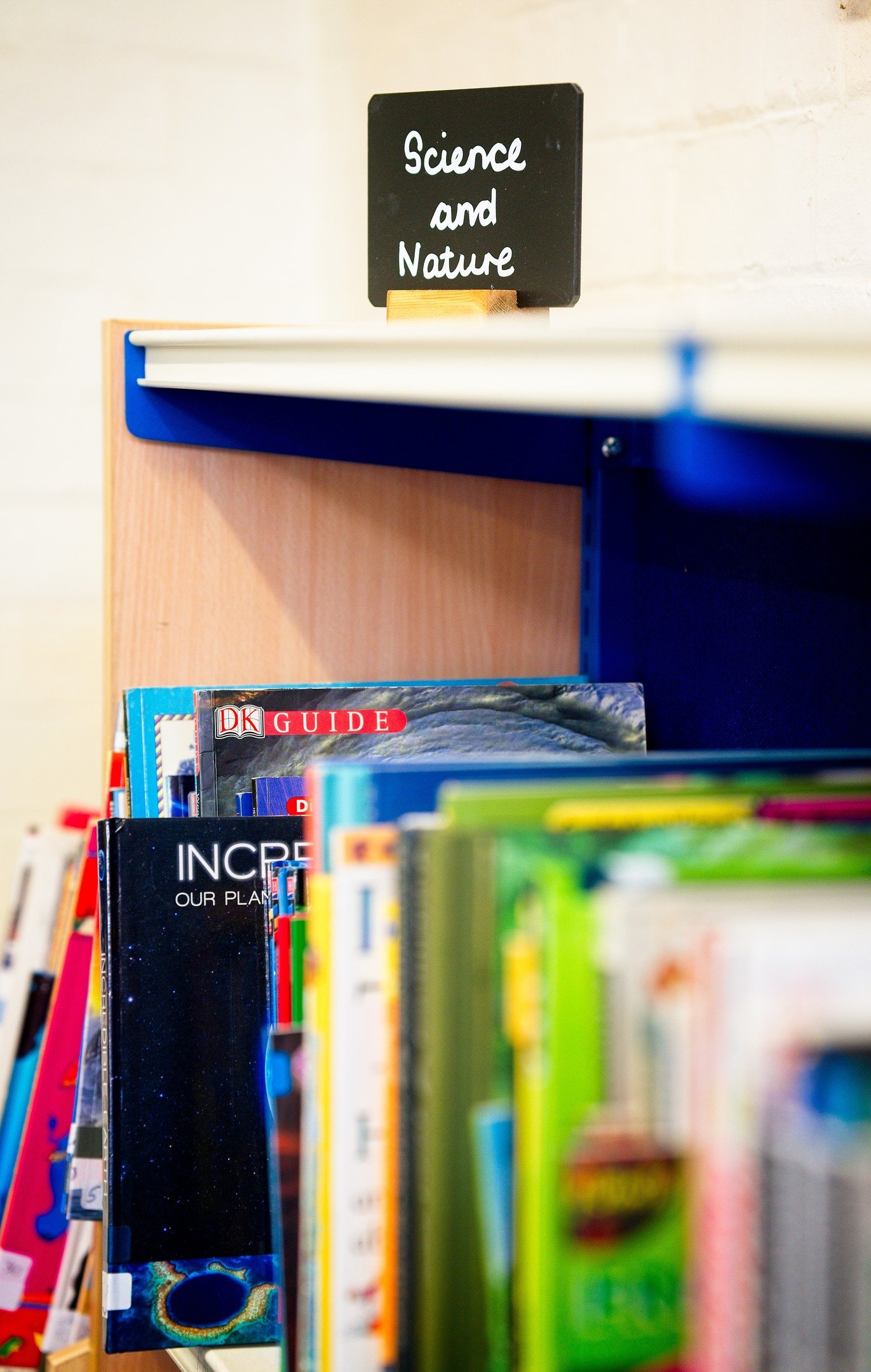 Literally and metaphorically at the centre of our school is our newly re-stocked School Library.
A fundamental part of every child's educational journey here with us at Spratton CE Primary School is to learn to read. We believe reading is key to academic success and we value reading as a key life skill, and so are dedicated to enabling our children to become lifelong readers.
Completely reimagined in 2020, it seemed appropriate to name it the 2020 Library. Not only does this name reflect a new modern and updated library for a new decade, but also reminds us that access to a rich and broad range of carefully selected reading materials can give us great vision in our knowledge and understanding of our world and insight into many areas of learning, and also access to many imaginary worlds too!
Our 2020 library provides all children with endless choices of reading materials across all genres, including suitable texts for all age groups and reading abilities for both reading for pleasure and curriculum reading.
New stock is regularly added in response to children's requests as well as parental, staff and national recommendations.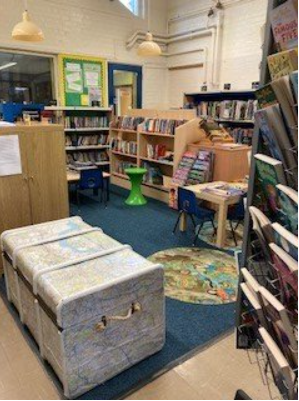 Miss O'Mara also has a special collection of books, which is hidden away in a special 'Reading Journey Trunk' full of amazing books and reading materials in the Library. It's a treat for her to share these books from time to time with the children. It is exciting to see what we find in this literary treasure trove!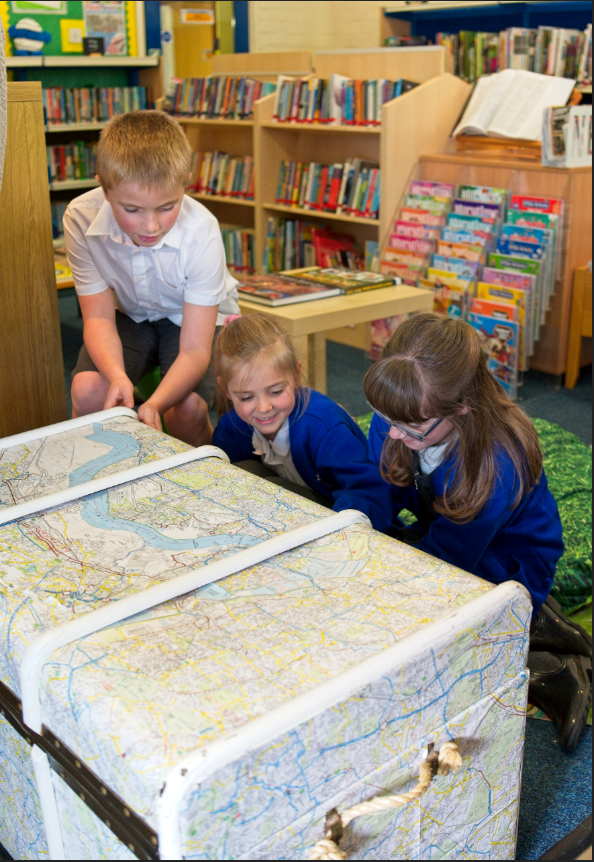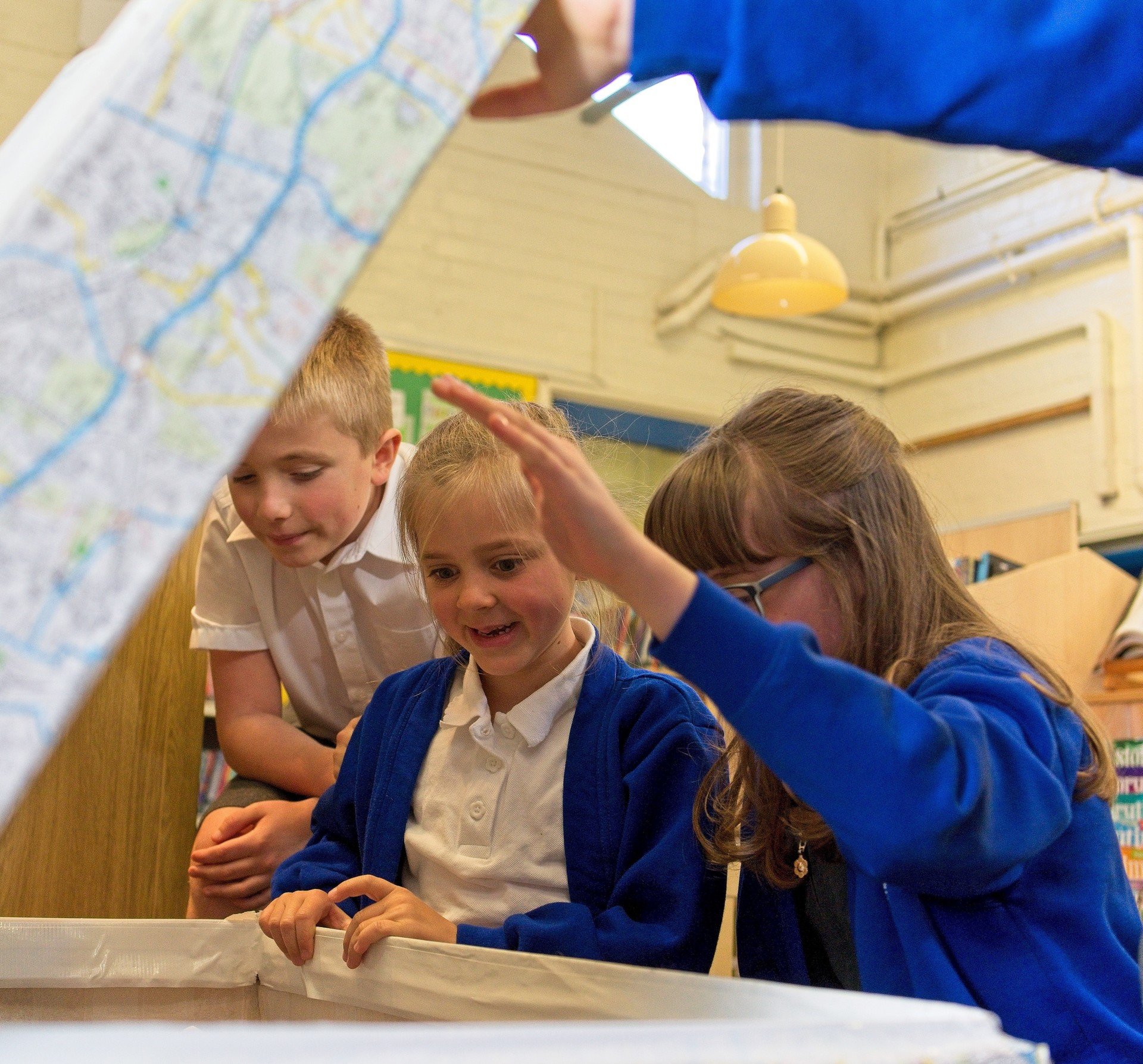 Storytime magazine and First News newspapers (kindly sponsored by FOSS) ensure that there is always something new and engaging available.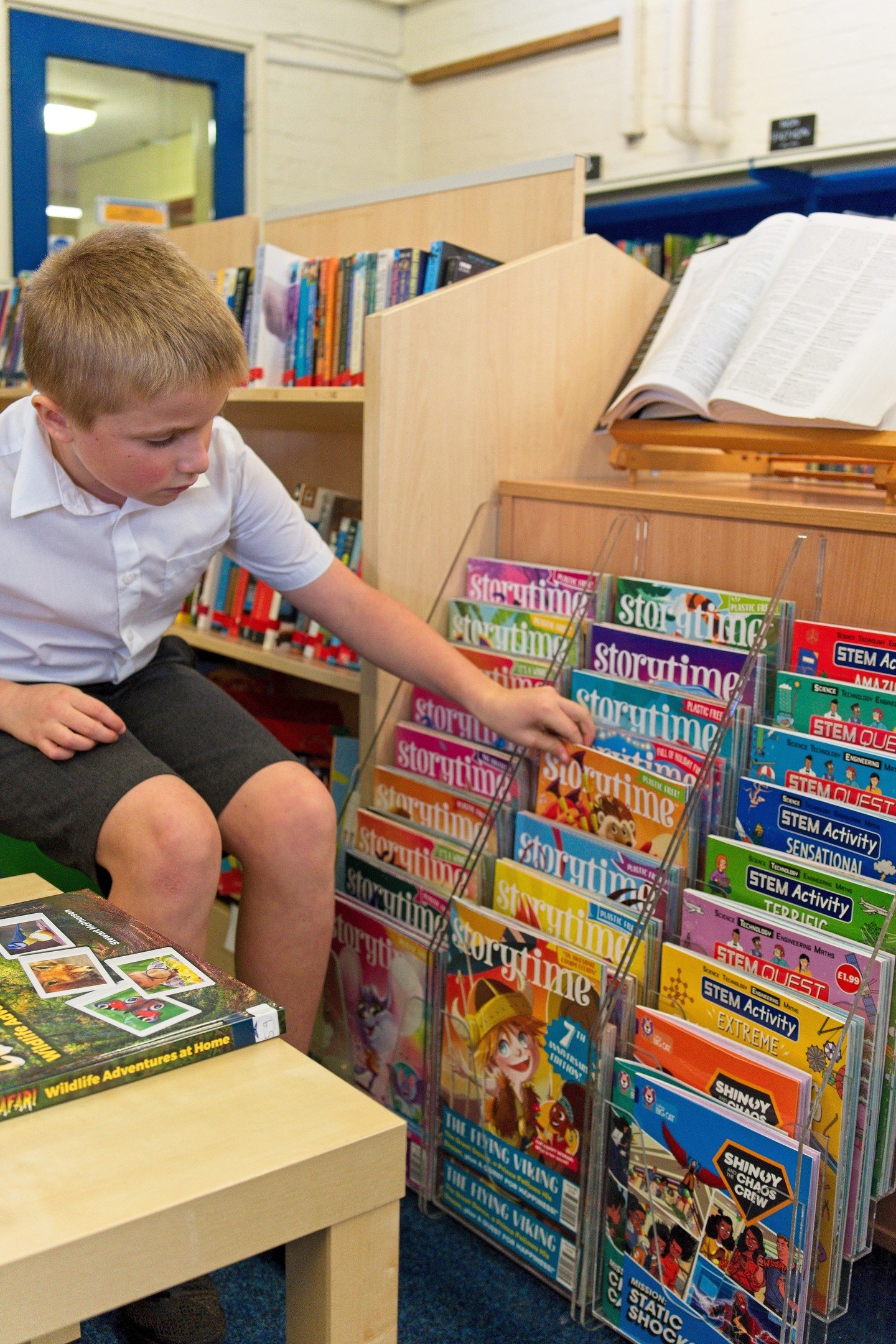 The 2020 Library is also home to our Rainbow Reads section, which is dedicated to Global Citizenship and books about inspirational people who have changed our world for the better.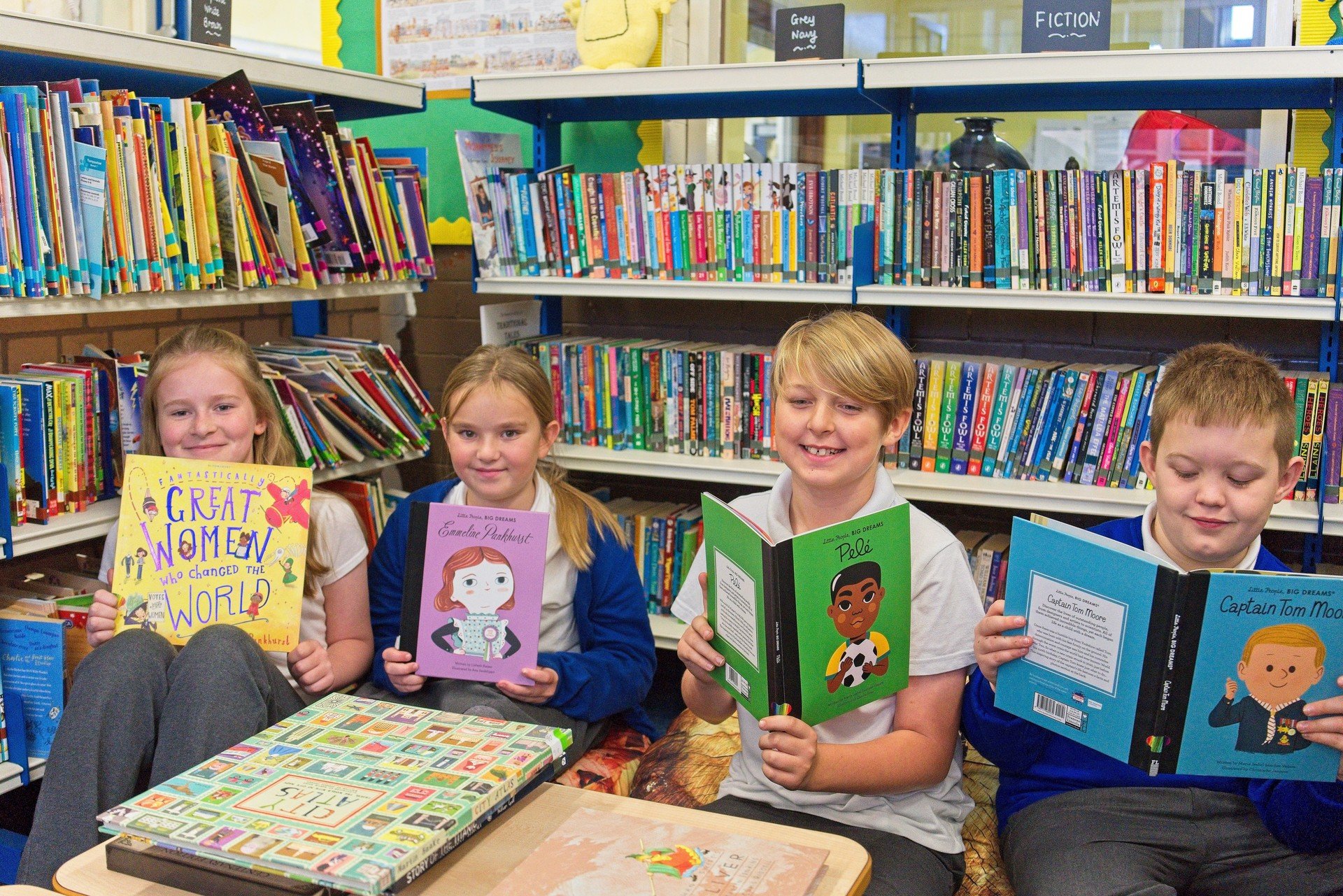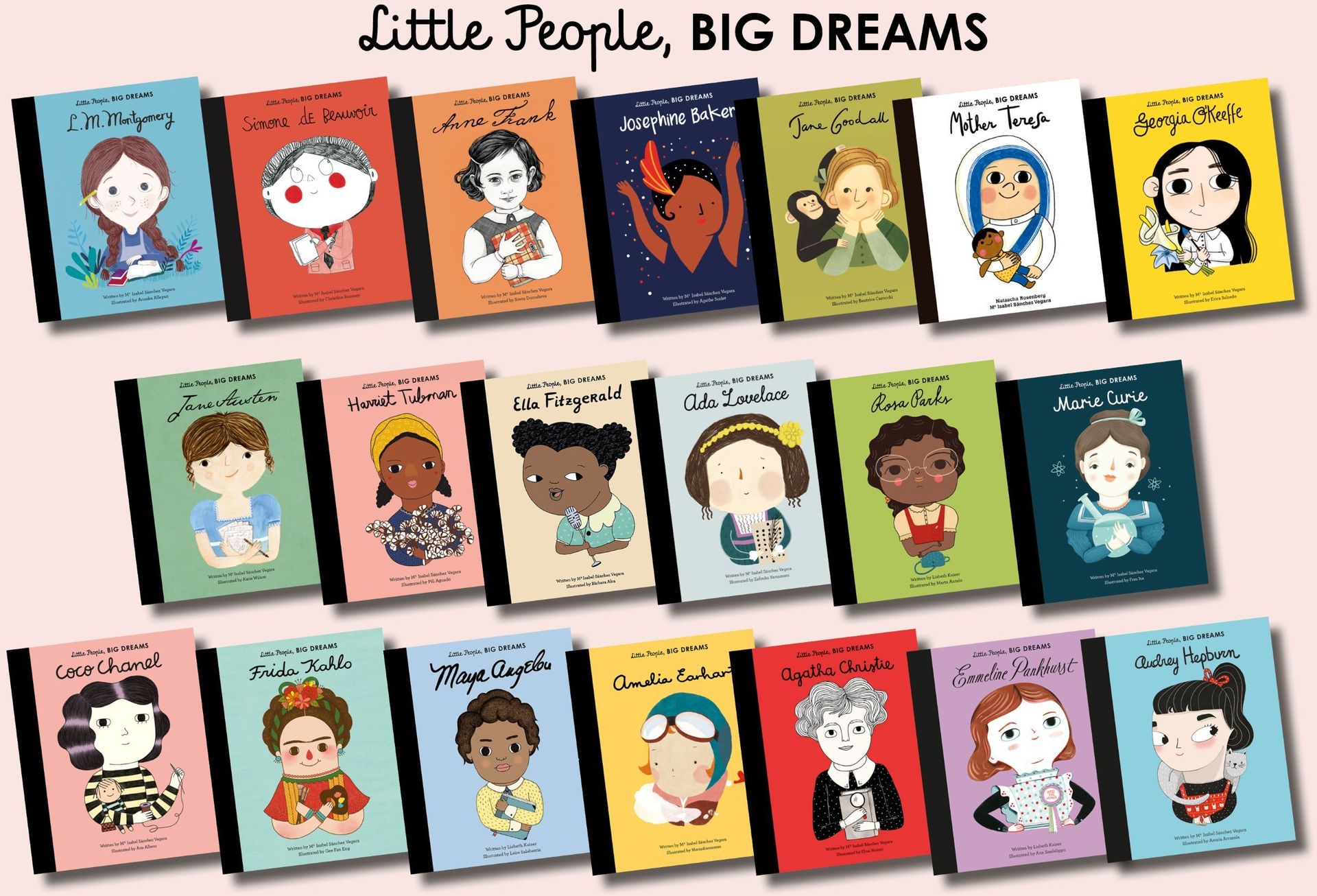 We have a wide collection of Bibles, Bible Storybooks and books about other religions.