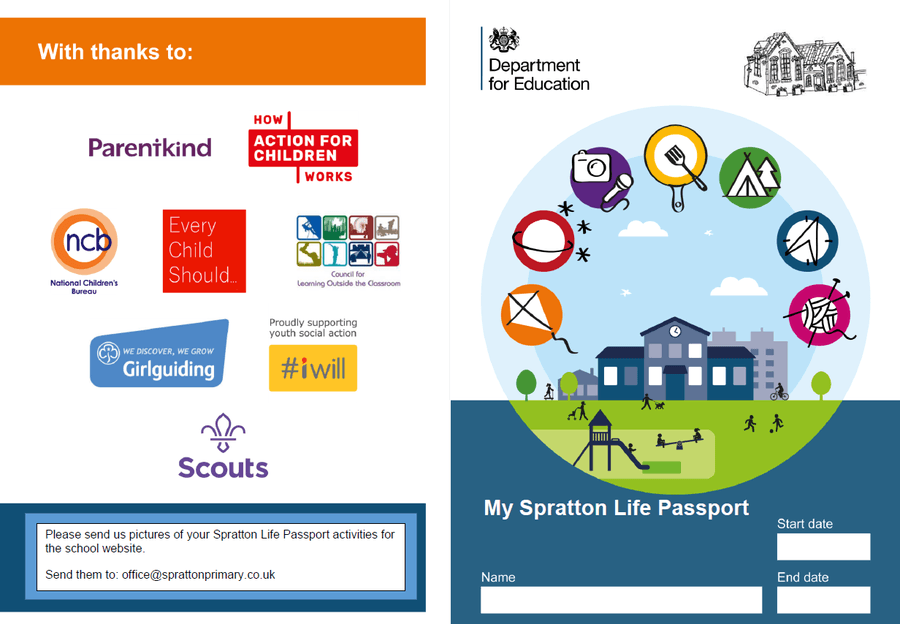 Spratton Life Passport
Spratton Life Passport
In October 2020, we launched our Spratton Life Passports, as part of our Wellbeing Project. The project includes a whole range of activities, including ZenTen, Five Ways to Wellbeing (5W2W) and Forest Schools.
The passport is full of activities children and families can do to improve their life skills, health and wellbeing, throughout their school career.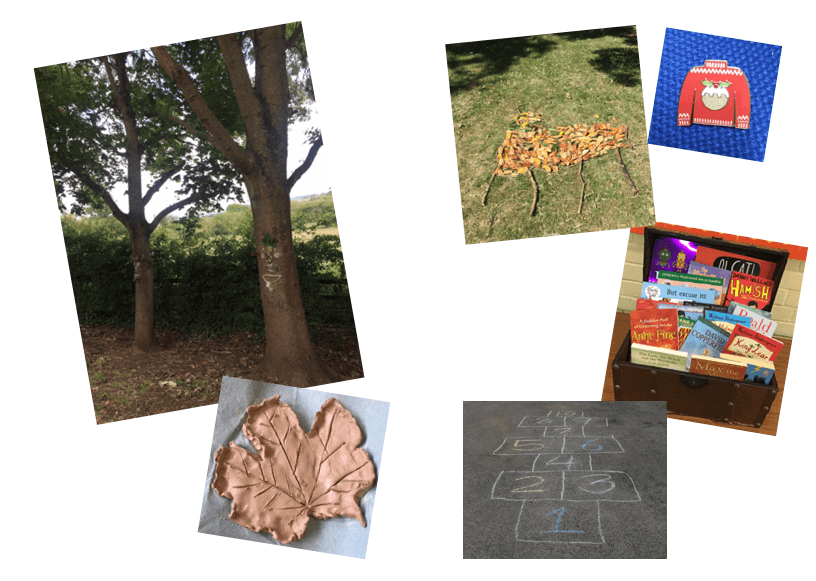 There are ideas for each year of their time with us in Primary School (children in Years 1-6 can catch up with activities from previous years too.) Each time they complete an activity, children will ask an adult who made sure they were safe and witnessed them doing it to sign their passport to show they have completed it. The children also have a Spratton Life Passport Journal to record their drawings, photos, notes and souvenirs of their activities in. At times, we will do some of the activities in school and children will be prompted to bring their passport to school to have it signed by staff. Throughout the year, there will be spot prizes and certificates for children who have completed parts of their passport.