Phonics
We teach synthetic phonics as recommended by the government as the primary approach for reading and for spelling in writing.
It is important that children learn 'pure sounds' right from the beginning of the programme. follow this link to hear pure sounds: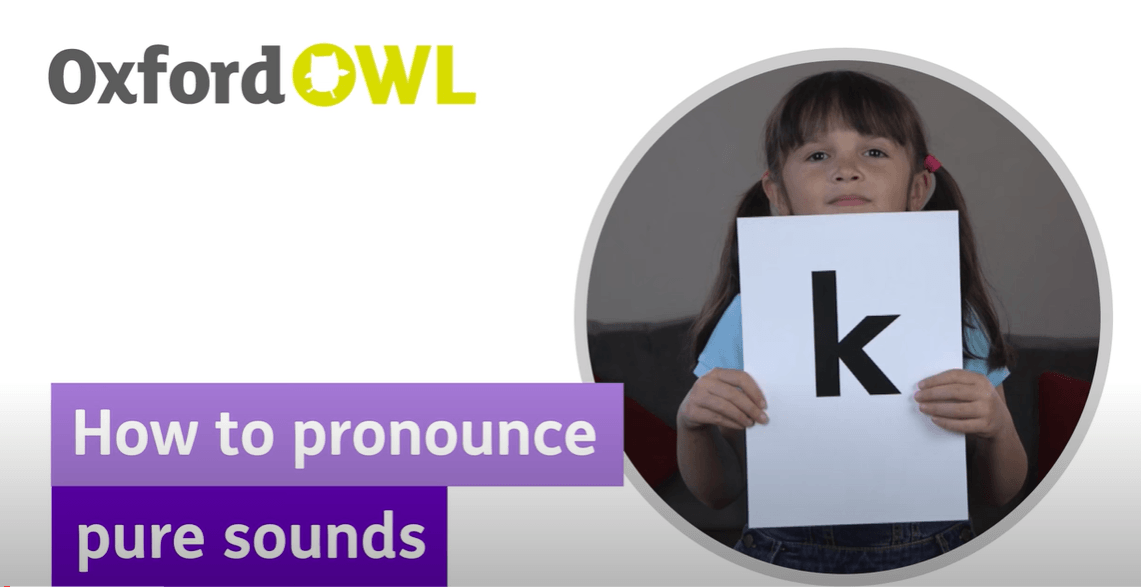 Children learn in 'phases' from the 'Letters and Sounds' programme and move through the phases when they are ready.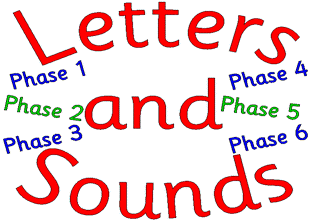 The children learn and practice their phonics in lots of fun ways:
Sound talking and rhyming
Playing games
Using 'sound buttons'
Spotting and sorting phonemes and graphemes
Making words
Reading and writing sounds, words and sentences. Silly sentences can be lots of fun!
Phase 1
Children:
listen to and identify sounds around them
make sounds with their voices and body percussion
listen to CVC words
explore rhyme and rhythm
use sound talking – segmenting and blending
e.g. 'Put on your c-oa-t.'
Children continue with these activities throughout the phases
Phases 2, 3 and 4
Children have discrete phonics lessons every day and also do other reading and writing activities throughout the day. They use actions, sound buttons and robot arms.
In phases 2, 3 and 4 they learn about:
vowels
consonants
phonemes and graphemes
digraphs (2 letters 1 sound)
trigraphs (3 letters 1 sound)
Phase 5
Children have discrete phonics lessons every day and also do other reading and writing activities throughout the day.
They revise Phase 4, then move onto Phase 5 and learn about:
alternative spellings of phonemes e.g. ai or ay
alternative pronunciations of vowels e.g. a as in hat or was
alternative pronunciations of consonants e.g. g as in got or giant
alternative pronunciations of vowel digraphs e.g. ow as in cow or blow
Phase 6
Children revise Phase 5 phonemes and then move on to Phase 6.
In Phase 6 the children will learn about:
plurals
common suffixes such as -ed and –ing
common prefixes such as un-
compound words
e.g. foot + ball = football,
In KS1 children learn in Phase groups as well as applying their phonic knowledge in reading and writing in other lessons.
Phonic Matching in Reading Books
In Class 1, the children have two reading books sent home daily.
One is a book which is matched to the phonic phase they are currently learning, so that they are practising the sound they are learning in phonics lessons in the books they are reading. Please read this book with your child twice on two different days before changing it. This repetition helps the children to build their decoding skills and move towards fluency and automaticity in their reading.
The second book is a 'Library Book' for reading and sharing together, discussing the story and pictures and asking your child questions to help to build their comprehension and vocabulary.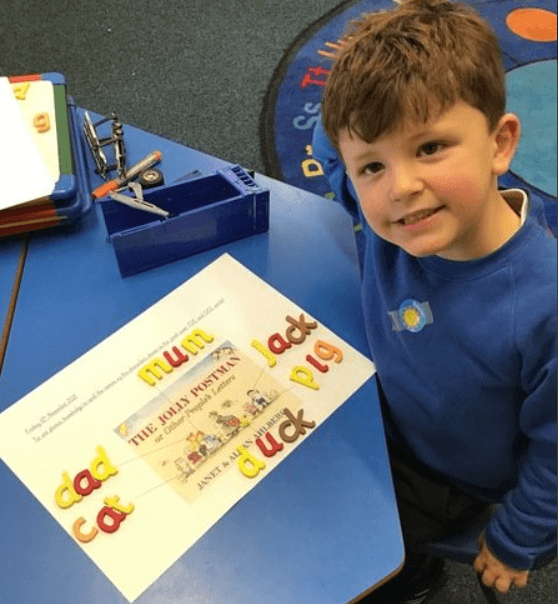 The National Phonics Screening Check
Every Year 1 child in the country will be taking the same phonics screening check in the same week in June. This is a national requirement from the government and designed to be at the 'midpoint' of their time before KS2. The aim of this check is to ensure that all children are able to read at the end of Year 2. This 'midpoint check' will ensure that we have a clear understanding of what the children need to learn in Year 2.
The children will be asked to 'sound out' a word and blend the sounds together, just like they have been practising.
e.g. d o g dog
The check is designed to show which sound the children know and, therefore, children will be asked to read some 'nonsense' words (which are called 'alien' words and shown with a symbol.) The symbol shows that the word is not a real word, so that the child uses their phonics to segment and blend and does not try to find a 'real' word.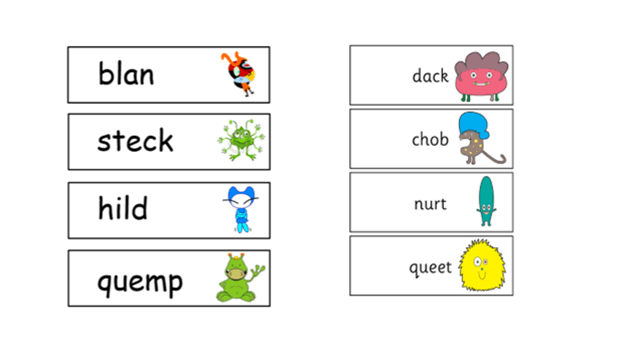 The screening will take 5-10 minutes per child and will be conducted by a teacher who has been trained to do so. It will be in a quiet place in school.
How can Parents help?
Read regularly with your child
Encourage your child to segment and blend unknown word
Talk about different words and what 'looks right' e.g. boy or boi? snow or snoa?
Practise their phonics by helping them to learn the sounds and words sent home by their teacher
Play phonics games and other activities listed in the Home Learning page on this website

There is a series of lessons available online for phonics - please see the Letter to Parents in the Documents section below.