Global Citizenship and Social Action
13.11.2020
We are active citizens of our world!
We have had a very reflective week considering our values and taking part in activities which demonstrate our British Values and our roles as active citizens of our world.
Remembrance
On Wednesday 11th November we will be reflecting on the work of the Royal British Legion including providing expert advice and guidance, recovery and rehabilitation and transitioning to civilian life for members of the Armed Forces and support for their families too. Like so many things this year, the Appeal has had to adapt and the charity is calling on the public to 'support us like never before, because every poppy counts.'
Leading up to Remembrance Day on Wednesday we raised funds for the British Legion Poppy Appeal by selling various items featuring poppies in different ways. On the day itself each class held its own Remembrance Worship and found out about the meaning of the event in a PHSCE lesson. As a school, we all observed the national silence at 11am and we were proud of our children who all observed this respectfully.

Raising Issues which are Important to Us
UK Parliament Week
As an enhancement to our PHSCE (Personal, Health, Social and Citizenship) curriculum, all children in school found out about the UK system of government during the week commencing 3rd November. This is part of our British Values strand of learning.
Following on from last week's UK Parliament Week, the children in Year 5 and 6 were very fortunate to have their own remote meeting with Chris Heaton-Harris MP, who talked with them about his role in Parliament. They also had a Question and Answer session as the children had prepared some questions for him about the issues that are important to them.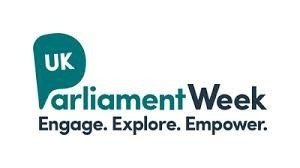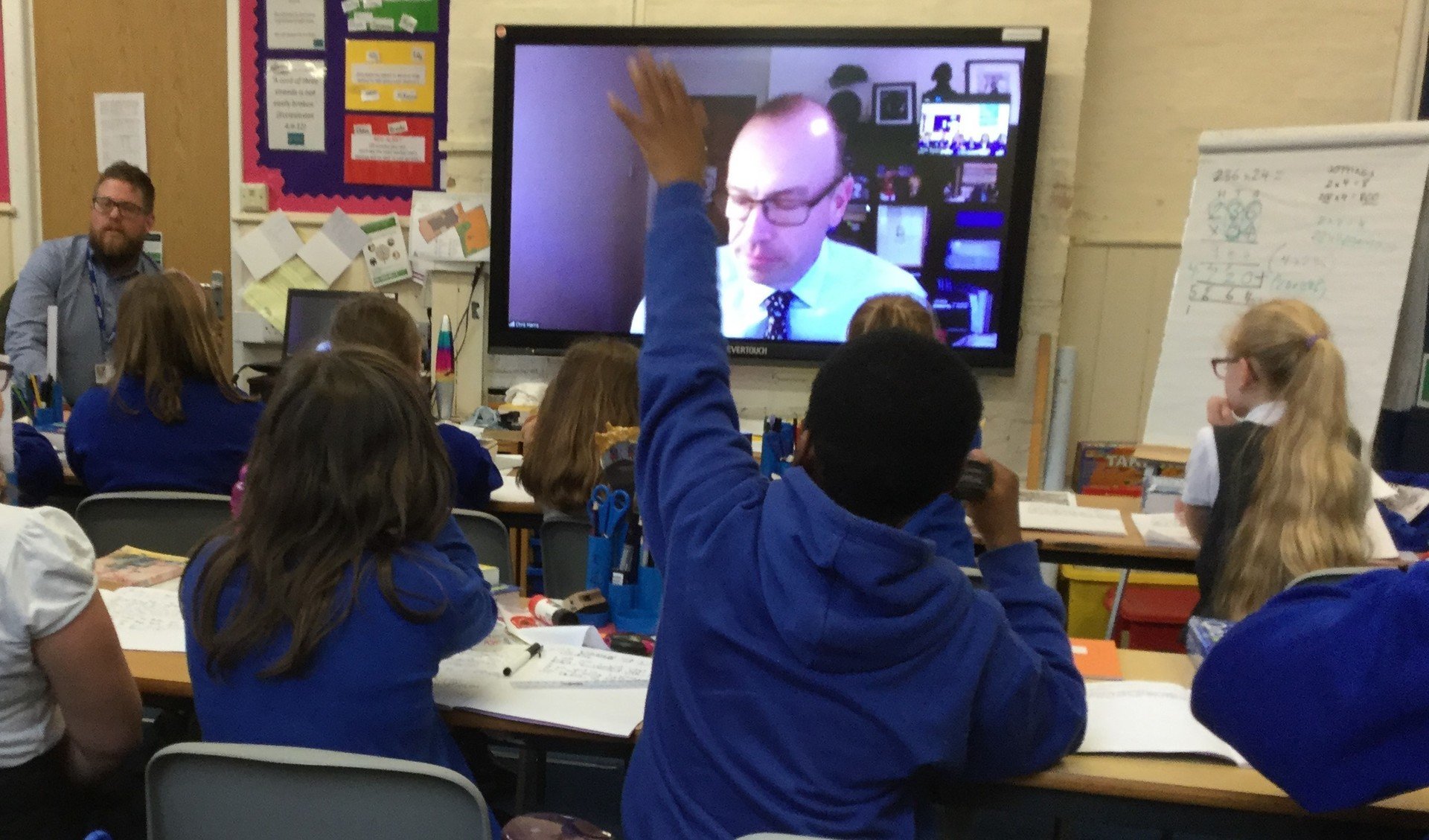 School Council-led Fundraising
The School Council led another fundraising event for charity by collecting donations for our non-uniform day for the Children in Need appeal. The children all look very different in their own clothes!

We thank all members of our school community for supporting these important events which not only reflect our Christian Values, but also reflect our British Values and also contribute to our Five Ways to Wellbeing project by enabling us to 'Take Notice,' 'Connect' and 'Give'.
6.11.2020
Books2Africa
As you are aware, during the first lockdown, we spent a lot of time emptying our library and sorting out all of the books in it. We sorted them into three sets, one set to be allocated to the correct coloured book band and returned to the new library, a second set that were past their best and sent for recycling and a third set that, whilst not suitable for us anymore within the current curriculum, still had potential benefit for others. We are extremely fortunate that the library has since been re-stocked with hundreds of fabulous new books.
Books 2 Africa is an organisation whose mission is to improve the quality of education in Africa through the provision of books and educational resources that enable students to acquire knowledge and achieve their full potential in a globalised world. They collect and send donated books to increase the quality of education in Africa by helping individuals and communities to access, read, and understand books, and to extend the life and impact of books by decreasing book waste and increasing book 'readcycling'.

As part of our Five Ways to Wellbeing Project, we have donated three boxes of books via Books2Africa. This supports the 'Give' theme, as well as raising our community awareness as global citizens and reflecting our Christian ethos of charitable giving. It is important for us to continue to support good causes at a time when many charities are struggling and people in the world are experiencing difficulties and isolation.
Parish Council Art Competition
The Parish Council are running a competition for the children to create artwork to decorate the book exchange phone box in the village. This is exactly the sort of community project we love doing and we love reading here at school so the 'gallery venue' is perfect!
The theme is autumn/winter and during their art lessons this week and next, the children are drawing pictures for the competition. The Council are offering Book Tokens for 1st 2nd and 3rd prizes.
Learning about the News
When we launched our Spratton Year of Reading Project back on World Book Day on the 5th of March, we began the redevelopment of our school library and refreshing and supplementing all of the reading resources available in our school.
FOSS (Friends of Spratton School) very kindly used some of their raised funds to subscribe to First News, an award-winning 'responsible reporting' national UK newspaper for children, with 2.2 million readers every week.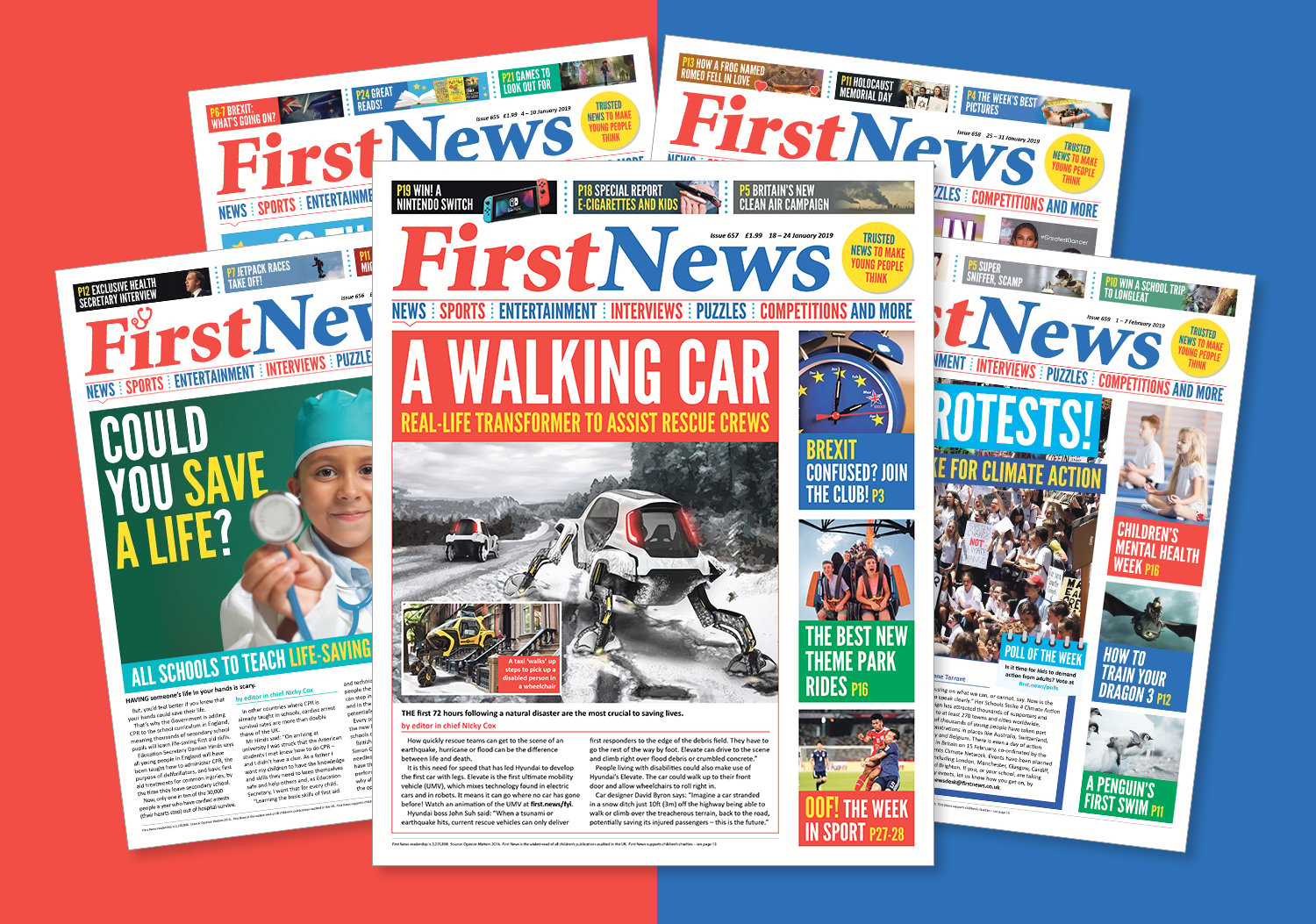 As a result, we have 3 copies of the weekly newspaper added to the library for children to choose to read as they wish.
We also incorporate articles in our English, PHSCE (Personal, Health, Social and Citizenship Education) and Topic lessons and the older children regularly complete the quizzes, crosswords and other puzzles linked to current affairs.
First News aims to get children reading and talking about the news in an easy to understand and non-threatening way. It covers issues which are relevant to children and which specifically affect them, including a mixture of world and UK news, but also fun content, such as entertainment, games, animals, sport and puzzles.
Integrating current affairs and the news into children's learning is important for providing a rich and diverse curriculum, incorporating global citizenship. Lesson based on this content also helps to create a community of aware and news literate young people with the knowledge and confidence to voice their opinions and the compassion to listen to and respect others – closely aligning with our vision for our children and the school values embedded in our ethos. We sincerely thank FOSS and our community supporters for enabling this to happen.
September 2020
Jeans for Genes Day
What a change it was to see some children not in their school uniform, but rather in jeans, trousers or denim wear supporting the Jeans for Genes appeal! The money raised will support children affected by genetic disorders. There are around 6,000 genetic disorders. It is estimated that one in 25 children is affected by a genetic disorder. 30,000 babies and children are newly diagnosed in the UK each year.
Giving is one of our Five Ways to Wellbeing (5W2W) as research has shown that giving our time, attention, kindness and support to others, not only helps to improve their wellbeing, but also our own. Charitable giving is also part of our Christian ethos here and reflects our Christian values.