Spratton Sports Partnership with Pacesetters
https://www.pacesetteronline.co.uk/


Pacesetters Clubs
We like to provide as many different opportunities as possible for children to be active in different ways.
Pacesetters offer two clubs, Gymnastics before school on Mondays and Multi-sports after school on Mondays. Parents/Carers can book online or by phone.
These subsidised sessions are great value for money and places are limited, so please book early to avoid disappointment.
Pacesetters Club News
11.12.2021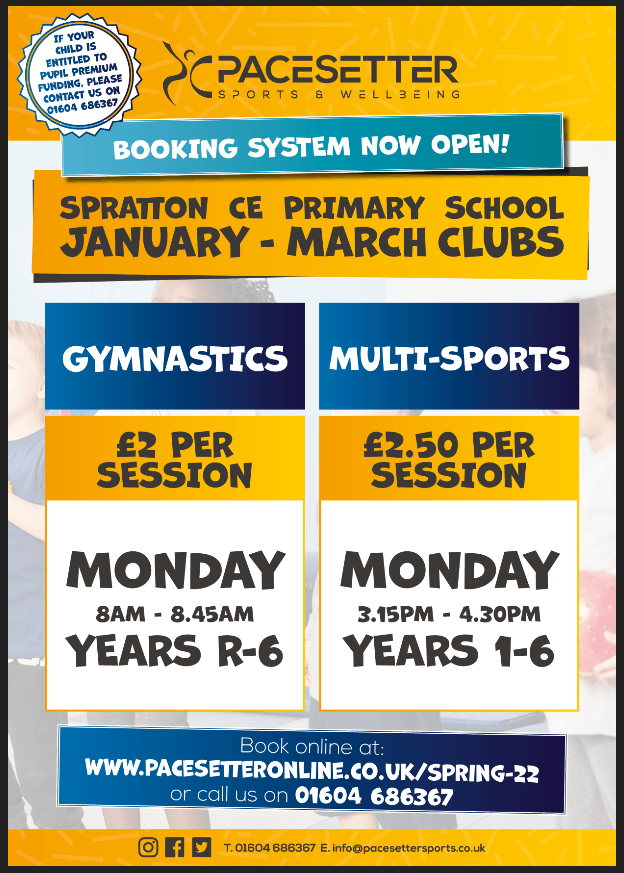 December 2021