About Our School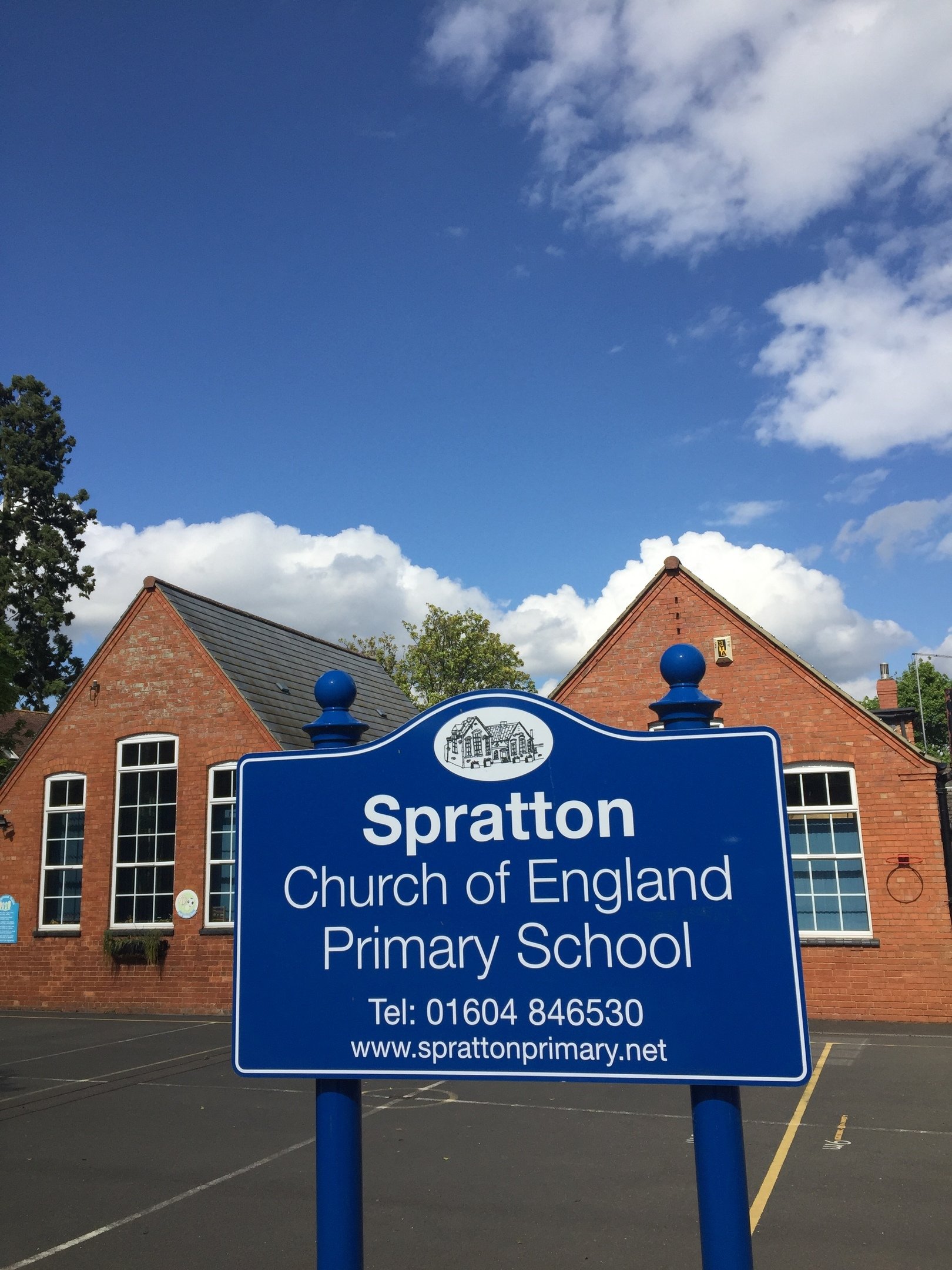 Welcome to Spratton CE Primary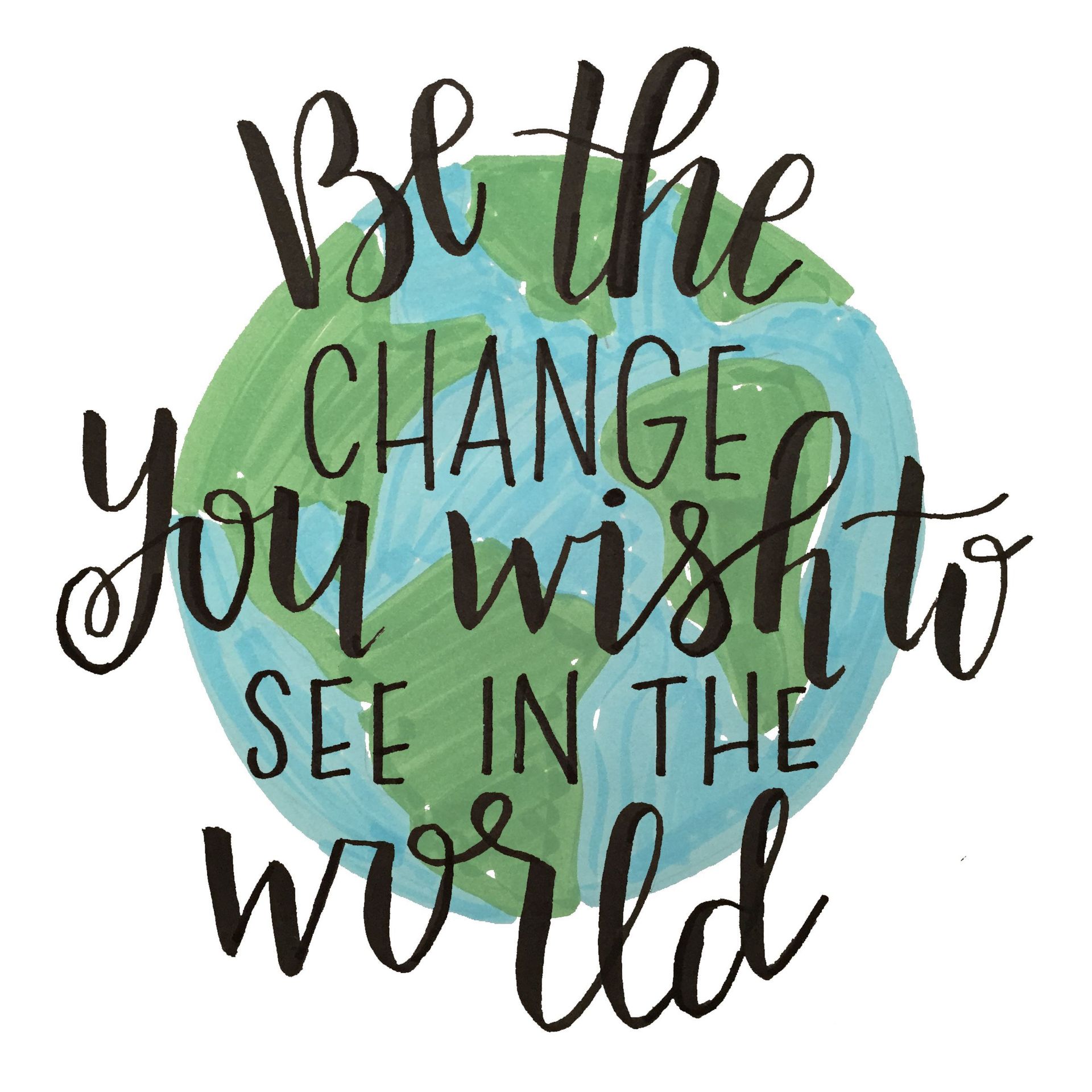 Our Vision
'Living and learning together, celebrating life in all its fullness.' John 10:10
Our Mission
Working together for each child to realise their God-given potential to flourish.
Nurturing our children to develop wisdom, skills and knowledge, aspiring to their full potential, growing in courage, confidence and creativity - thriving within a secure and caring community. An inclusive school that serves its local community, working in partnership with parents and our local churches – living out our Christian values and showing care and respect to everyone and to our environment.
Our Faith and Values
Our aim is for all of us to be the best that we can possibly be! For children, this means that the adults in the school will strive to support every individual to attain the very best in terms of educational, personal, spiritual and social development. We want children to enjoy school, the feel inspired to learn, to feel safe and to take a full part in the life of the school community. We prepare children for the next stage of their learning and life by teaching our children Christian values.
These values are reviewed regularly and parents as well as children have an opportunity to help in deciding which values are the most important in our school. Christian values underpin our school ethos. We promote each value in turn; this provides a focus and opportunity to go deeper into learning about each value. We celebrate learning in all areas and children collect golden pebbles in a jar throughout the school year when they independently demonstrate our values in their thoughts and actions. When the jar is full a whole school reward is selected by the children. Our values are:
Friendship
Thankfulness
Peace
Courage
Perseverance
Hope
Forgiveness
Truthfulness and Trust
Respect and Responsibility
"Therefore as God's chosen people, holy and dearly beloved,
clothe yourselves with compassion, kindness, humility,
gentleness and patience…And over all these virtues put on
love, which binds them all together in perfect unity."
(Colossians 3. 12, 14)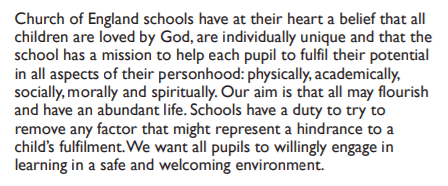 Valuing All God's Children (Second Edition Updated Summer 2019) Church of England Office
We explicitly teach Christian Values at Spratton CE Primary and also make links to Faith and Values in the context of Modern Britain in order to prepare our children for everyday life in our country. Please refer to our "British Values Statement" for more details about how we teach and develop these values.
Our Rich History
Spratton Church of England Primary School has been at the centre of the local community since 1819 when the church received a grant of land to build a school to accommodate 150 children.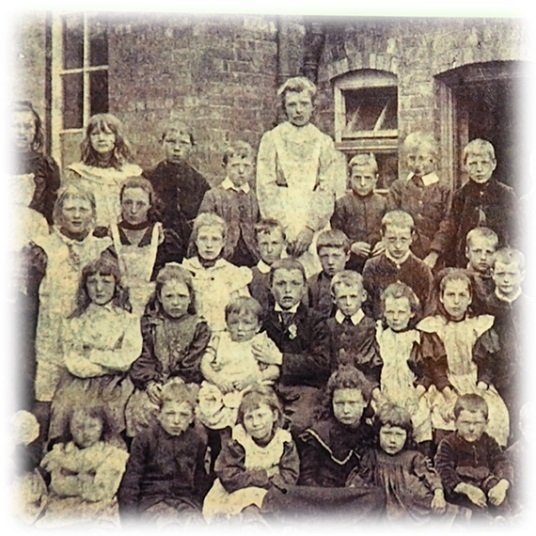 As a village school we are an integral part of our community and have close links with the Church and other local groups. On 01 September 2018 the School became an Academy within the Peterborough Diocese Education Trust (PDET).
Spratton Church of England Primary School is a school that is continually moving forward and strives for excellence in all we do, with our mission to provide enable every learner to achieve their true and full potential by removing barriers and providing them with amazing opportunities and memorable experiences. We firmly believe that all learners can achieve their potential with the appropriate support and guidance. Equally as important, is the development of independence, respect, wellbeing and resilience, which children need to thrive in modern society and the courage, creativity and capacity to care for others that is within us all. These things, we believe, can enable all of our children to succeed and enjoy life. This is our true passion.
The original 19th century school building has a modern extension to house the many learning environments which we have to offer.
We are also fortunate to be set in spacious grounds with a playground area which has a purpose built trim trail and a school field with pond and wildlife areas overlooking the local, beautiful countryside.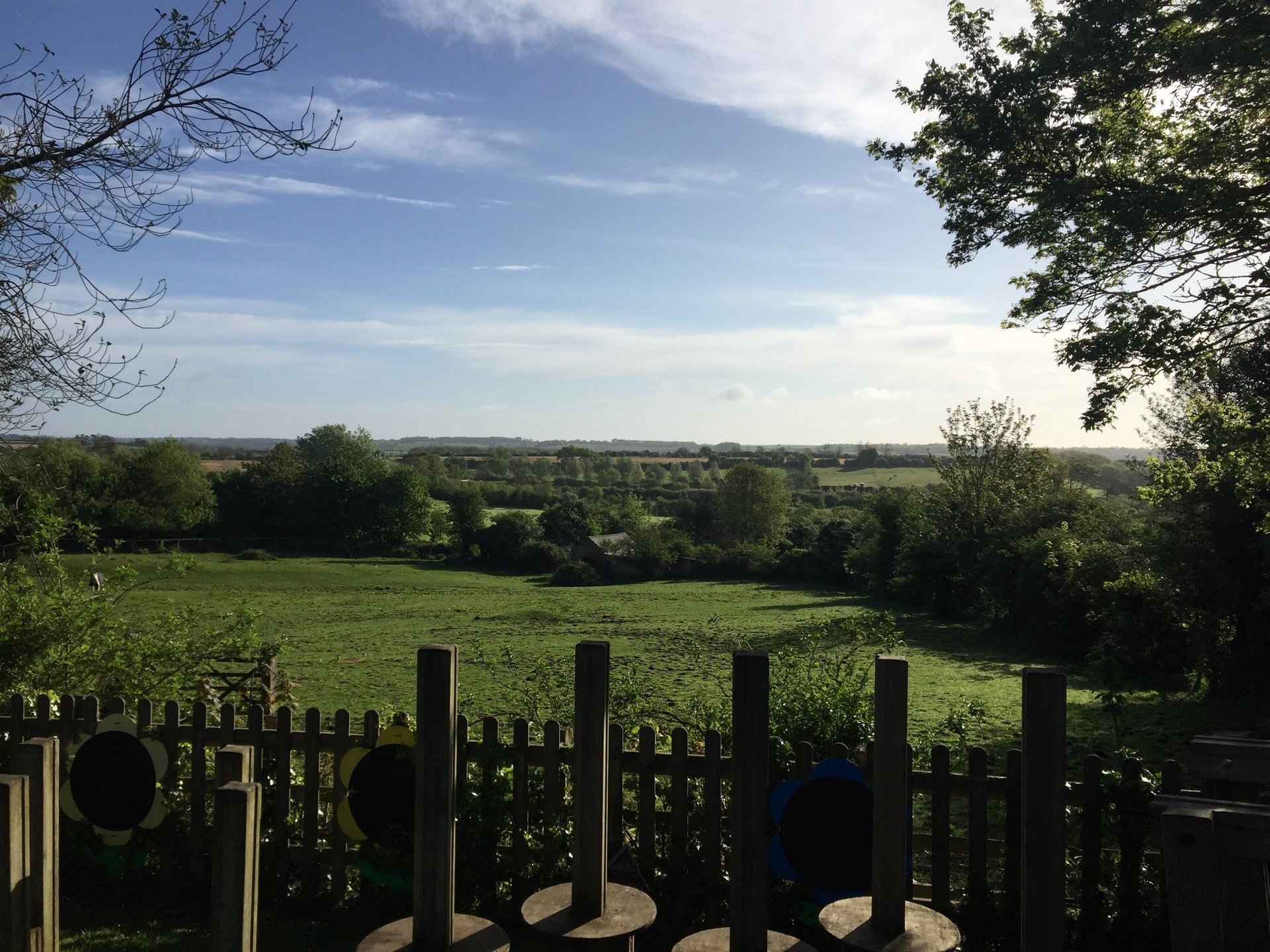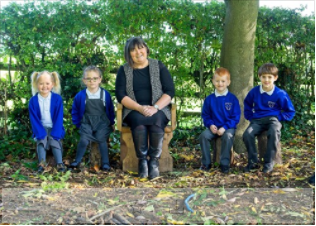 I am proud and honoured to be leading such a fantastic school of amazing people. I hope you enjoy finding out a little more about us and warmly invite you to visit our school to see it in action. If you would like to visit us, please contact the school office. Please also take a look at our school film also in this section to see more of our lovely school and get to know us a little better.
Kind Regards
Lynne O'Mara
Headteacher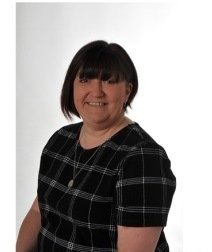 PDET School of the Week – Spratton CE Primary School June 2021
"Living and learning together, celebrating life in all its fullness"
Spratton CE Primary School is a small village school with a big heart! We are blessed with stunningly beautiful surroundings, which inspire us to engage with nature and nurture everyone's growth and wellbeing. Our children are predominantly from the village and we enjoy building and celebrating supportive relationships with many groups within the community we serve.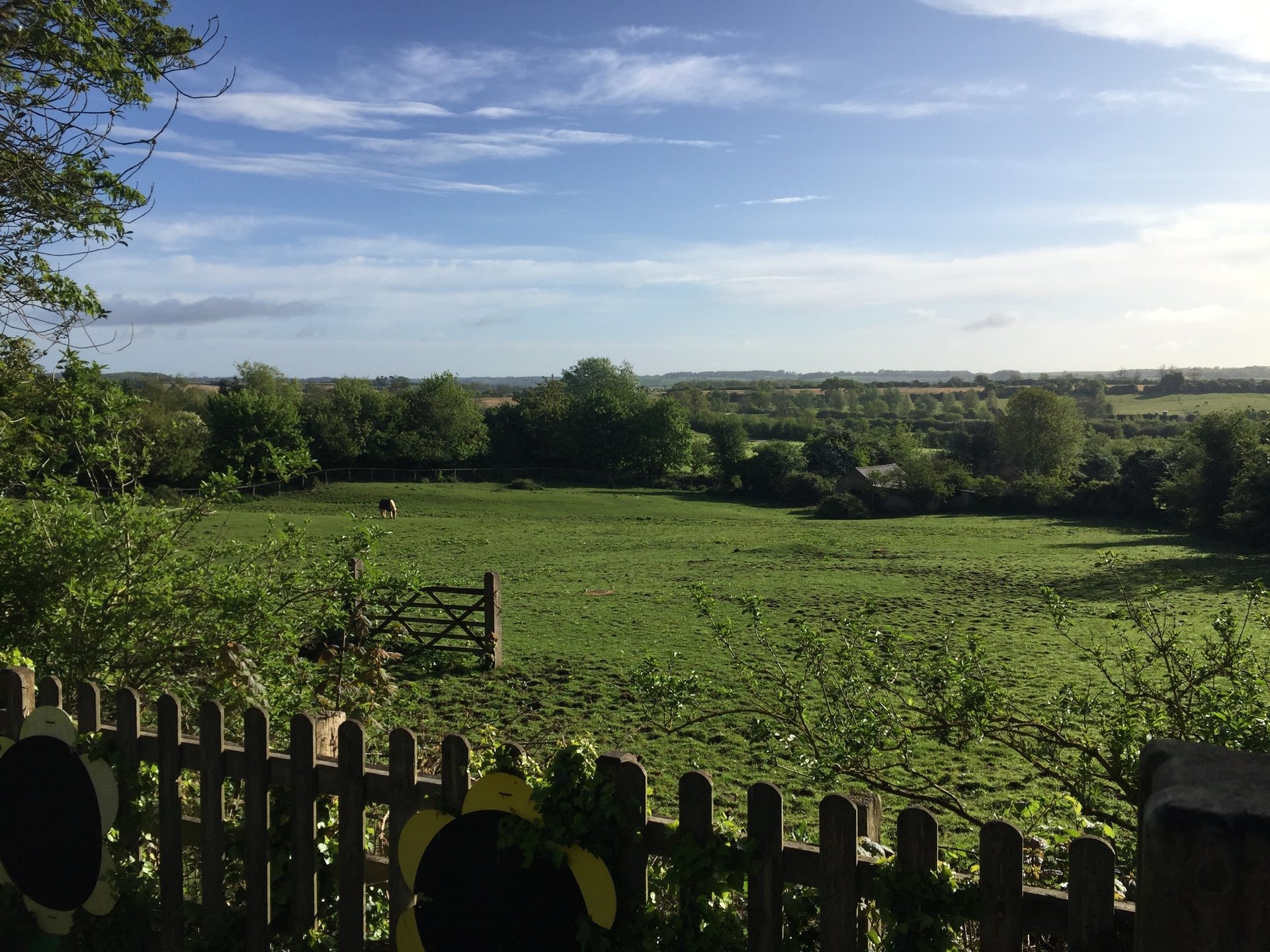 Spratton is a village steeped in history, with a proactive Local History Association who have catalogued a wealth of sources that our pupils can use to explore the village and school's history. In 1819, the local squire founded a village school for children in Spratton. He was helped by the Vicar and the schoolmaster and these three influential men believed firmly in the value of education. The opening of the school placed Spratton ahead of its neighbours in offering education to the children of everyone and the early curriculum consisted of general subjects as well as "a systematic instruction in the Christian religion". This focus on education and Christianity is our heritage and is clearly reflected in the modern school.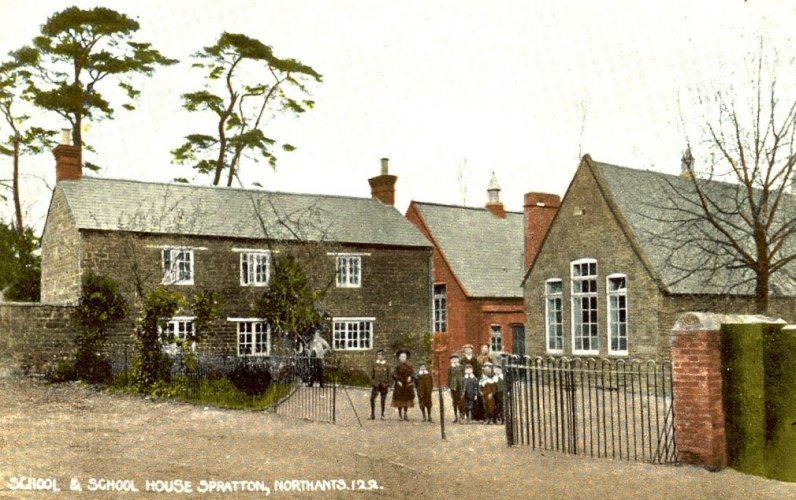 The school joined the Trust in 2018. We currently have 81 pupils and are continuing to grow. Last year we moved from a tricky three-class structure to four classes, creating a new EYFS classroom – something we very much enjoyed doing! Within the last year, we have been developing our outdoor provision and launched Forest School into our curriculum. We have also reimagined our school library, which is literally and metaphorically the central hub of the school, and carefully selected each and every book that has been placed on the shelves!
We love visits and visitors, so found our wings were somewhat clipped by not being able to go out and about recently. To overcome this, we use many different strategies to bring the world and its people into the classrooms. To enable us to do this, and to meet the challenge of remote learning, we have completely overhauled the school's IT infrastructure and hardware – something we are excited to be close to completing.
I became Headteacher here 9 weeks before the first lockdown. What a rollercoaster my first year and a half has been! Like so many people, we have found that the pandemic has prompted us to focus on our fundamental values and the wellbeing of all members of school community. I am incredibly proud of how the staff, children and school supporters have helped us to navigate the challenges of this period in the school's history. We are looking forward to next year; more development projects and working with the school community to give our children a wide range of learning opportunities and encourage them to aspire to being their best selves.
Lynne O'Mara
Headteacher