Our Church School Council
Our active Church School Council encourages children to have a voice and share their views and opinions regularly.
Every September we have an election when the candidates for class representatives on the School Council pitch their election manifesto to the rest of their class. A secret ballot ensues and the results are announced in a special assembly.
The elected School Council representatives (1 per year group) then meet regularly and take the ideas/questions/challenges from the meeting back to their classes for discussion.
The School Council also organise charitable and fundraising events and take on responsibilities as representatives of the class and the school.
School Council 2021-2022
April 2022
Our Church School Council and Collective Worship
Our Christian Value focus this term is Forgiveness.
We are learning The Lord's Prayer this term in Collective Worship, starting with the contemporary version and then moving on to compare it to the traditional version to coincide with our School History Event.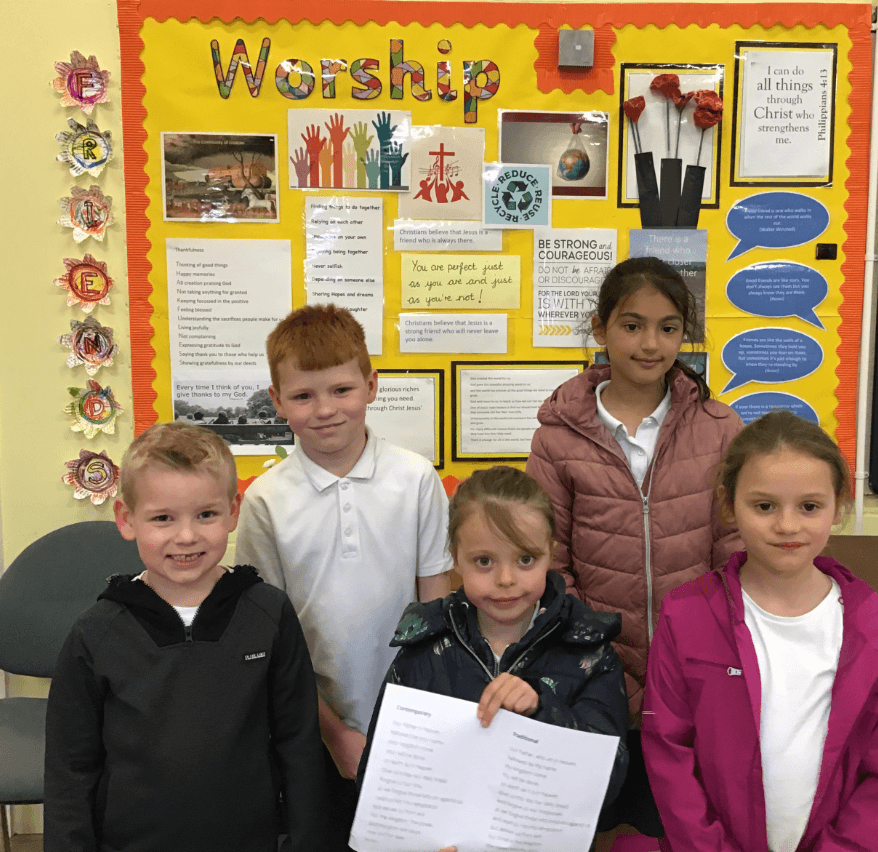 Our Church School Council are helping us to learn the prayer and assisting staff and clergy in leading Collective Worship.
October 2022
The School Council got the new academic year off to a fantastic start by helping with Jeans for Genes Day, which raised over £100 for good causes.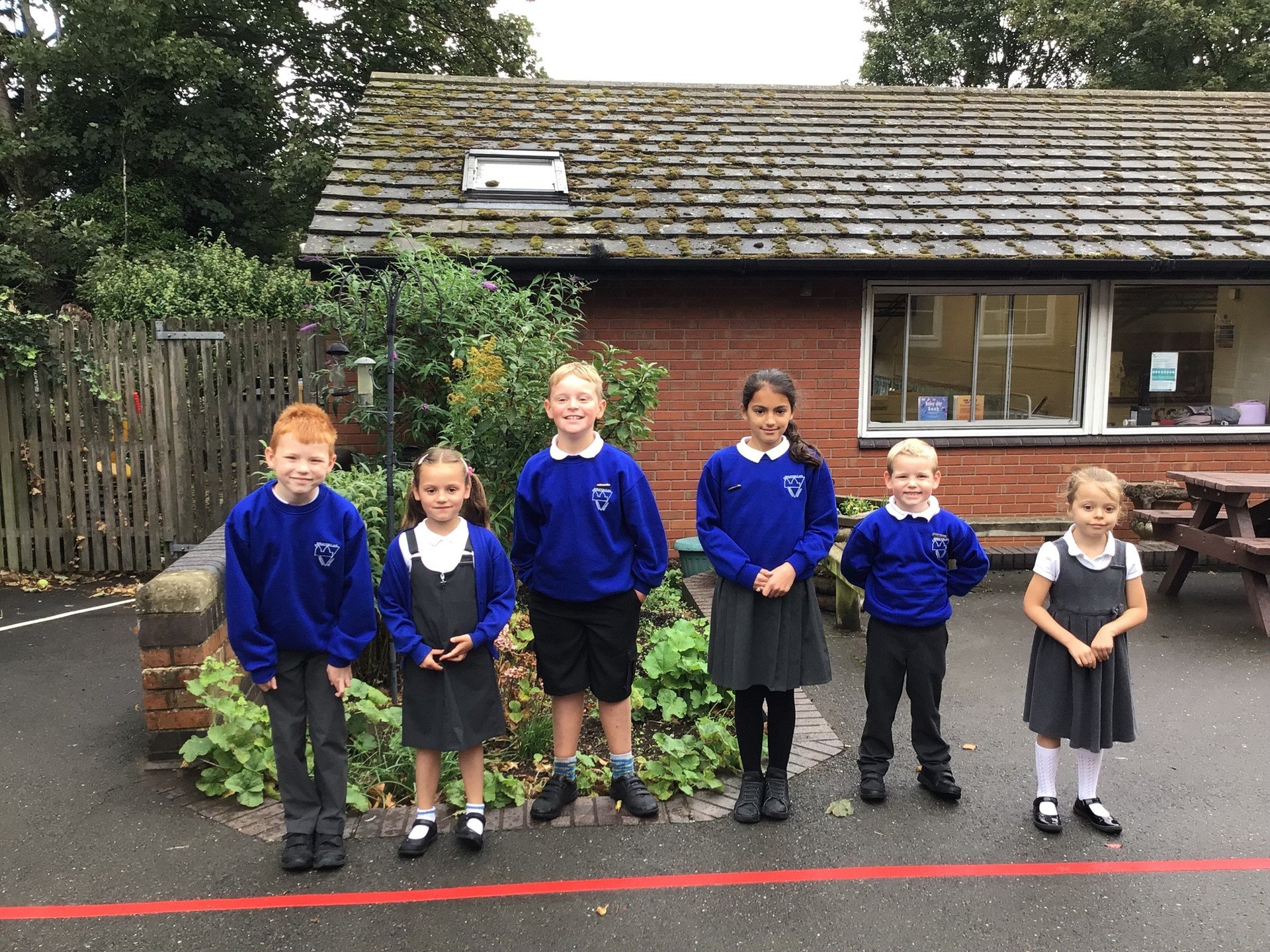 We have had several meetings and have plenty of ideas that we will get started on in the near future.

The council is always looking for new suggestions that will enrich the pupils experience within school. School councillors can be easily identified as they now have their badges on so that children can share their thoughts and ideas with them. Watch this space for further updates!