Curriculum - Art and Design
We recognise the importance of providing all children with a broad and balanced curriculum which is engaging and encompasses all aspects of our vision and values.
A thematic unit approach is taken when planning much of the curriculum, incorporating the framework of the National Curriculum 2014 and our own school curriculum enrichment and enhancement activities.
Art and Design News
LKS2 Art Spring 2022
In Art this term we have been exploring cityscapes and learned about the artist Stephen Wiltshire. We investigated use of straight lines with both pencil and paint to create buildings of different shapes and sizes before creating our own cityscape.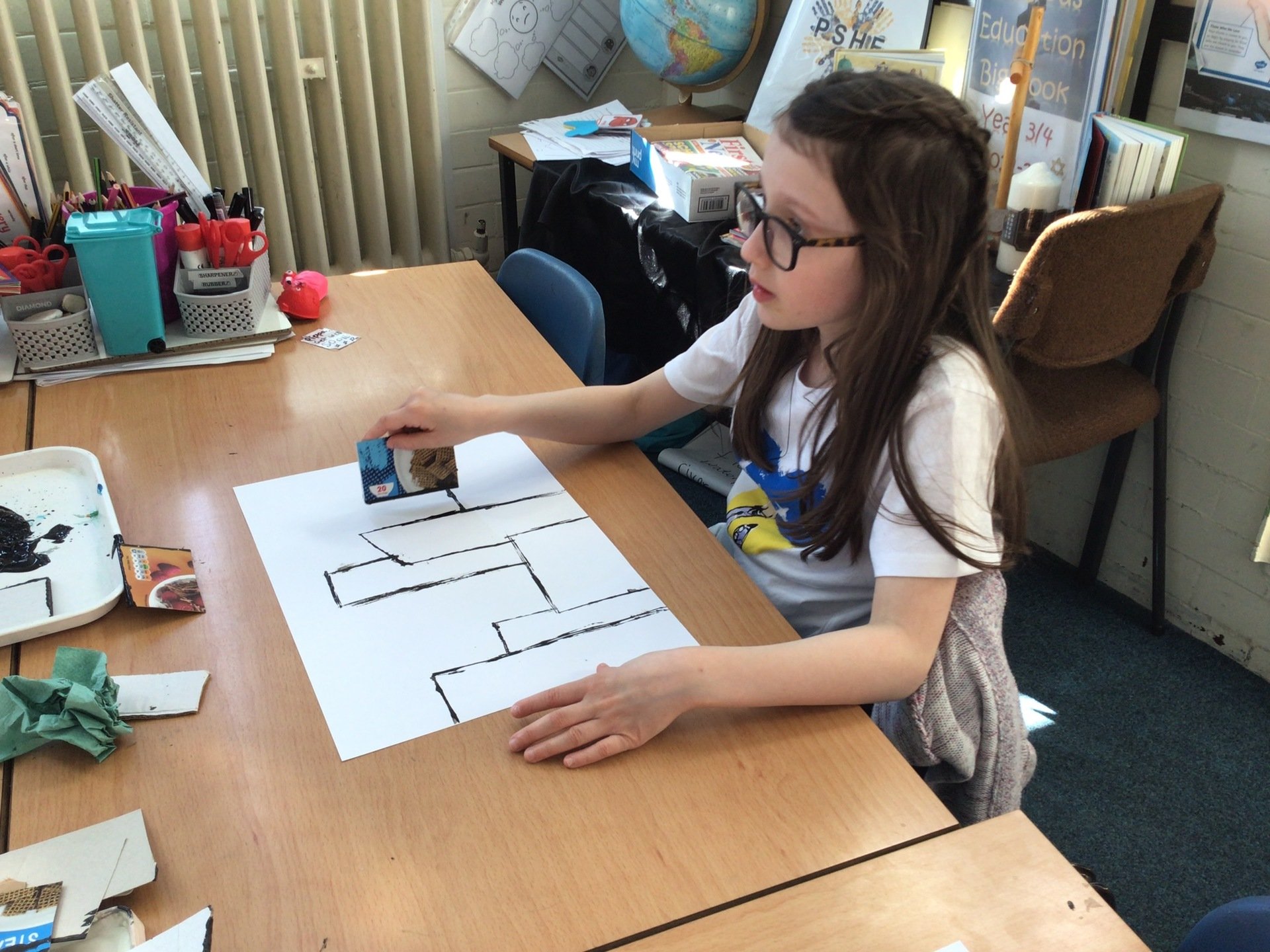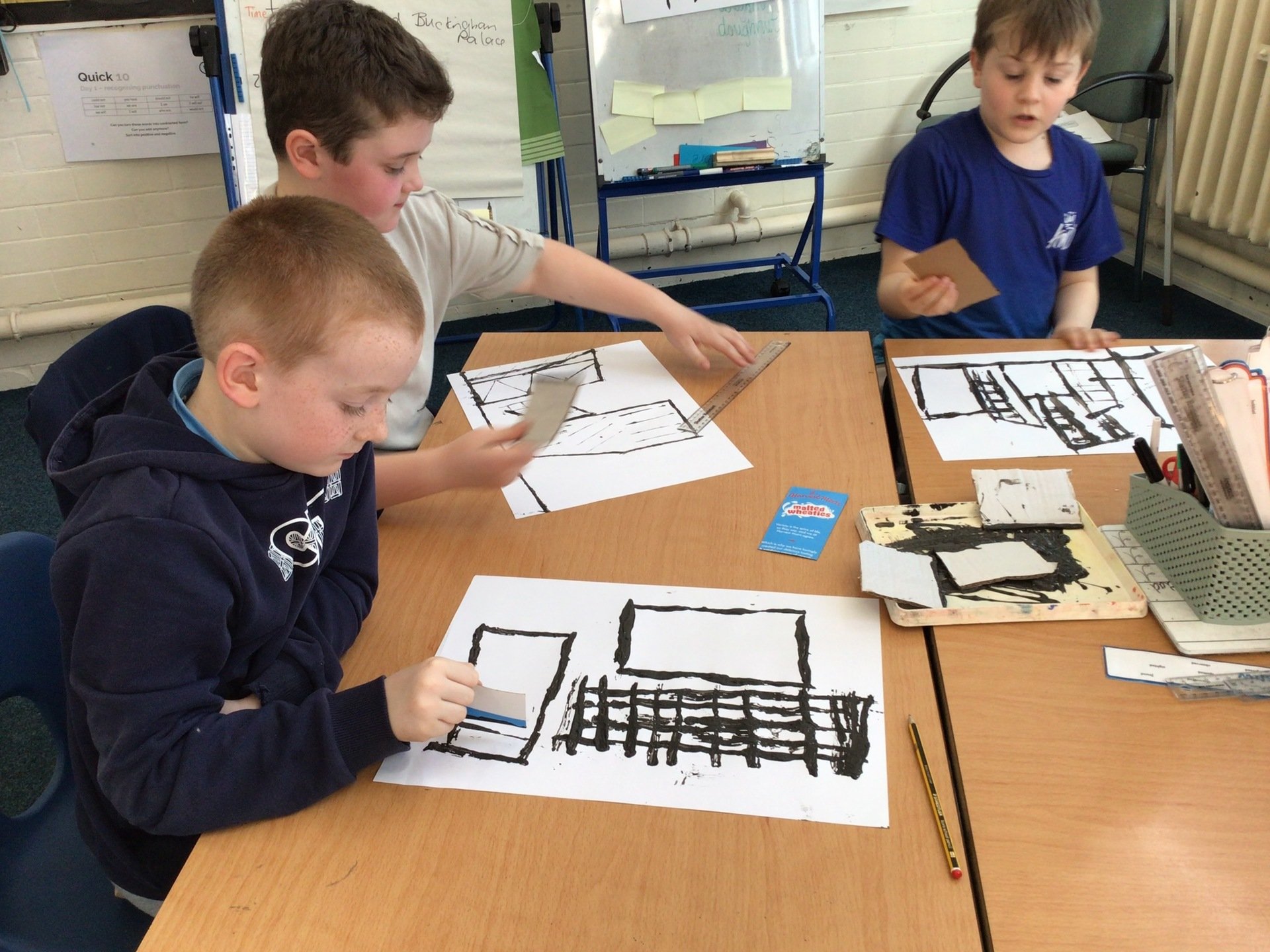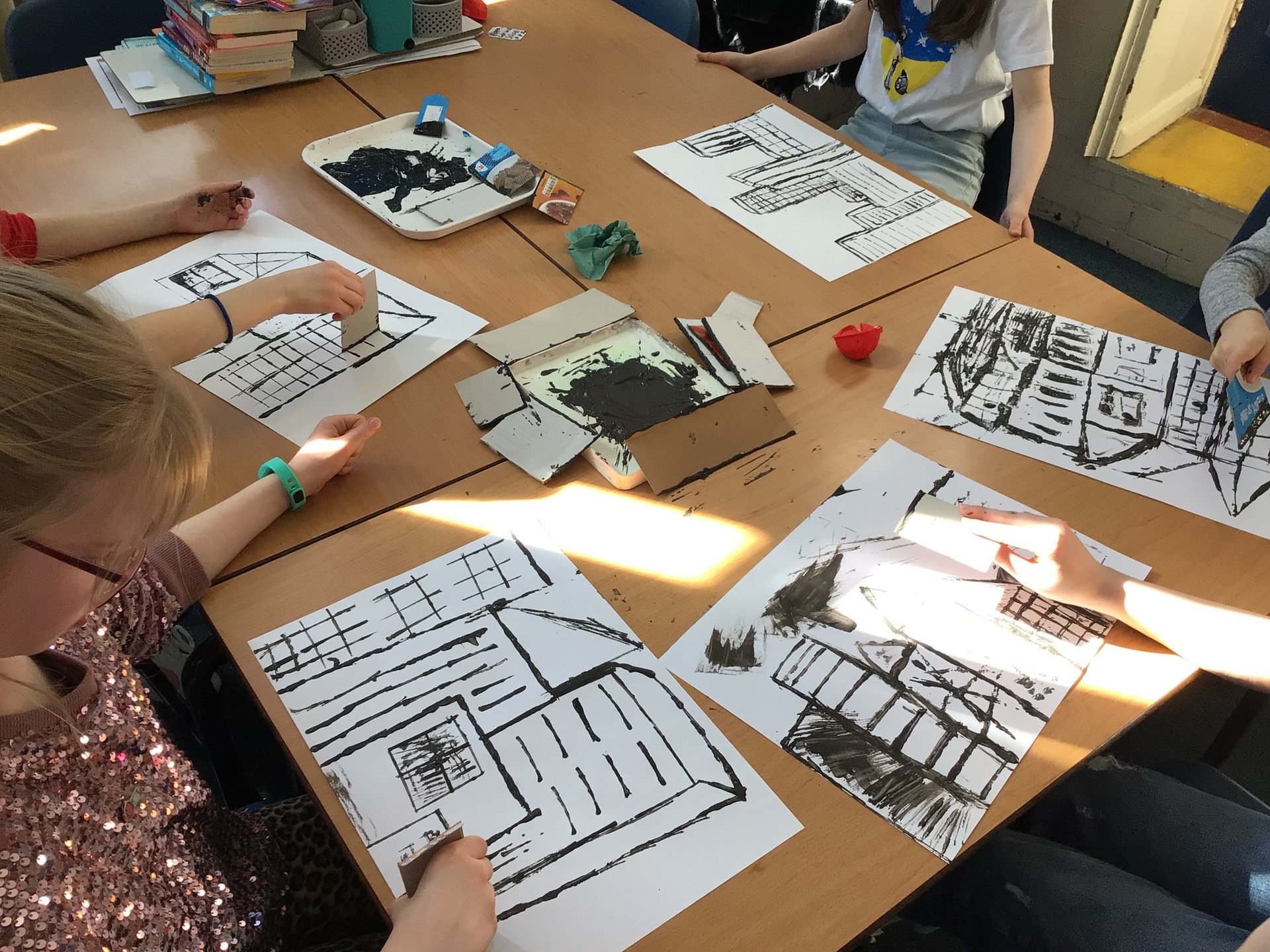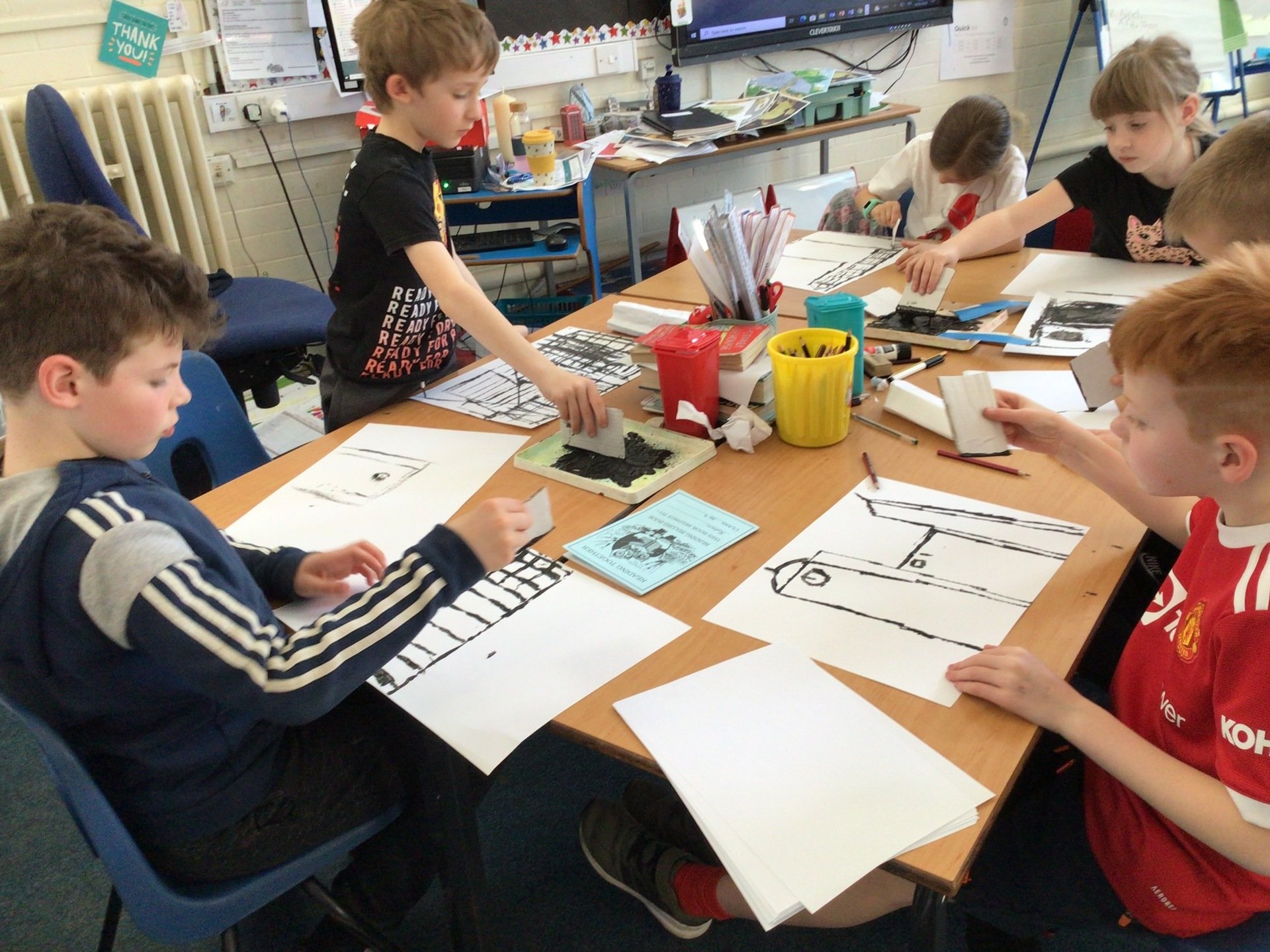 17.1.22
Exploring our new logo
The children have enjoyed learning how to draw our new logo step by step and exploring the symbolism incorporated in it. They have created their own versions: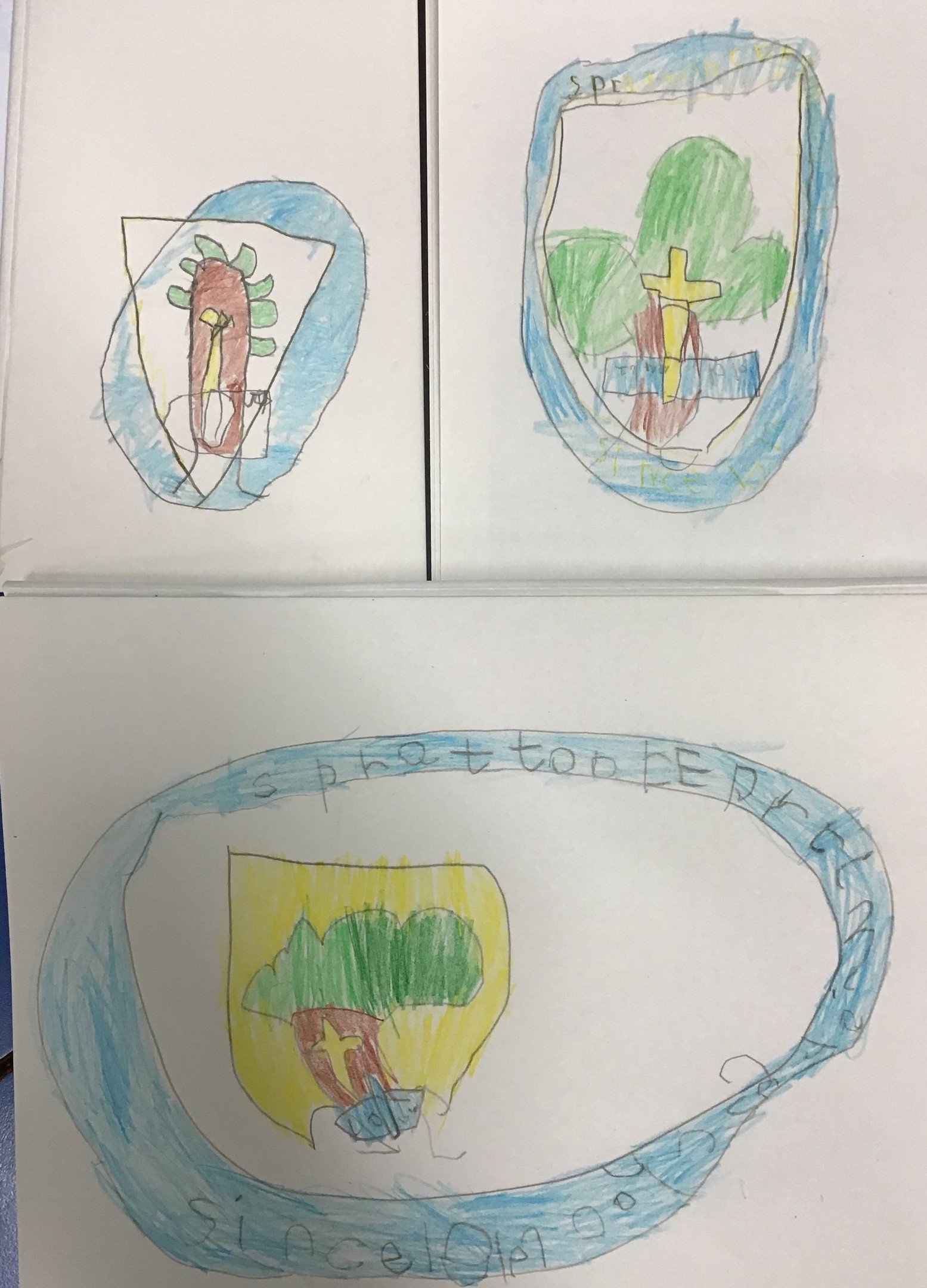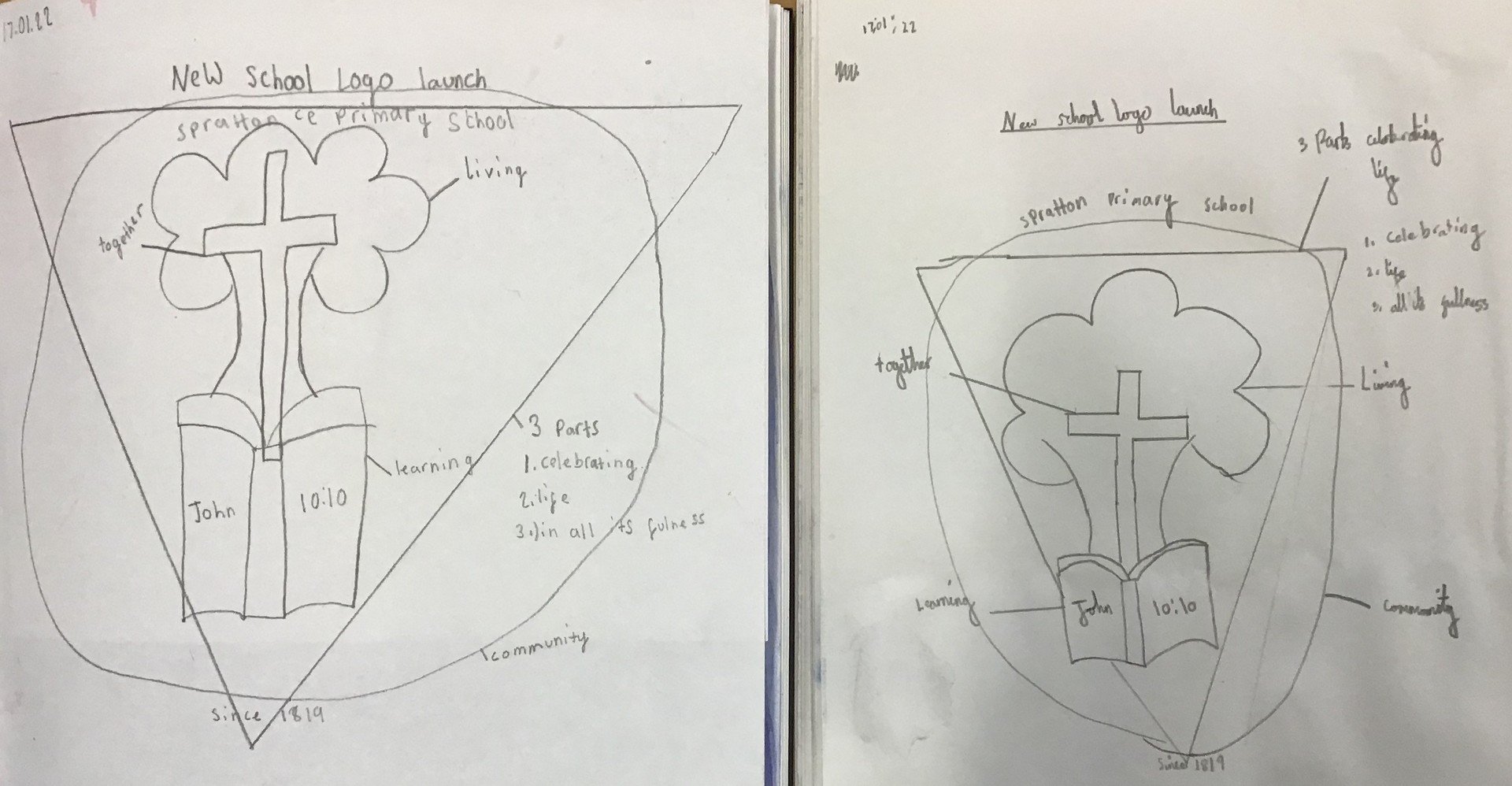 12.1.22
Banner Making
The children in UKS2 worked in teams to create banners for their Winter Olympics sports competition. They absolutely loved it - here they are in action and their finished banners: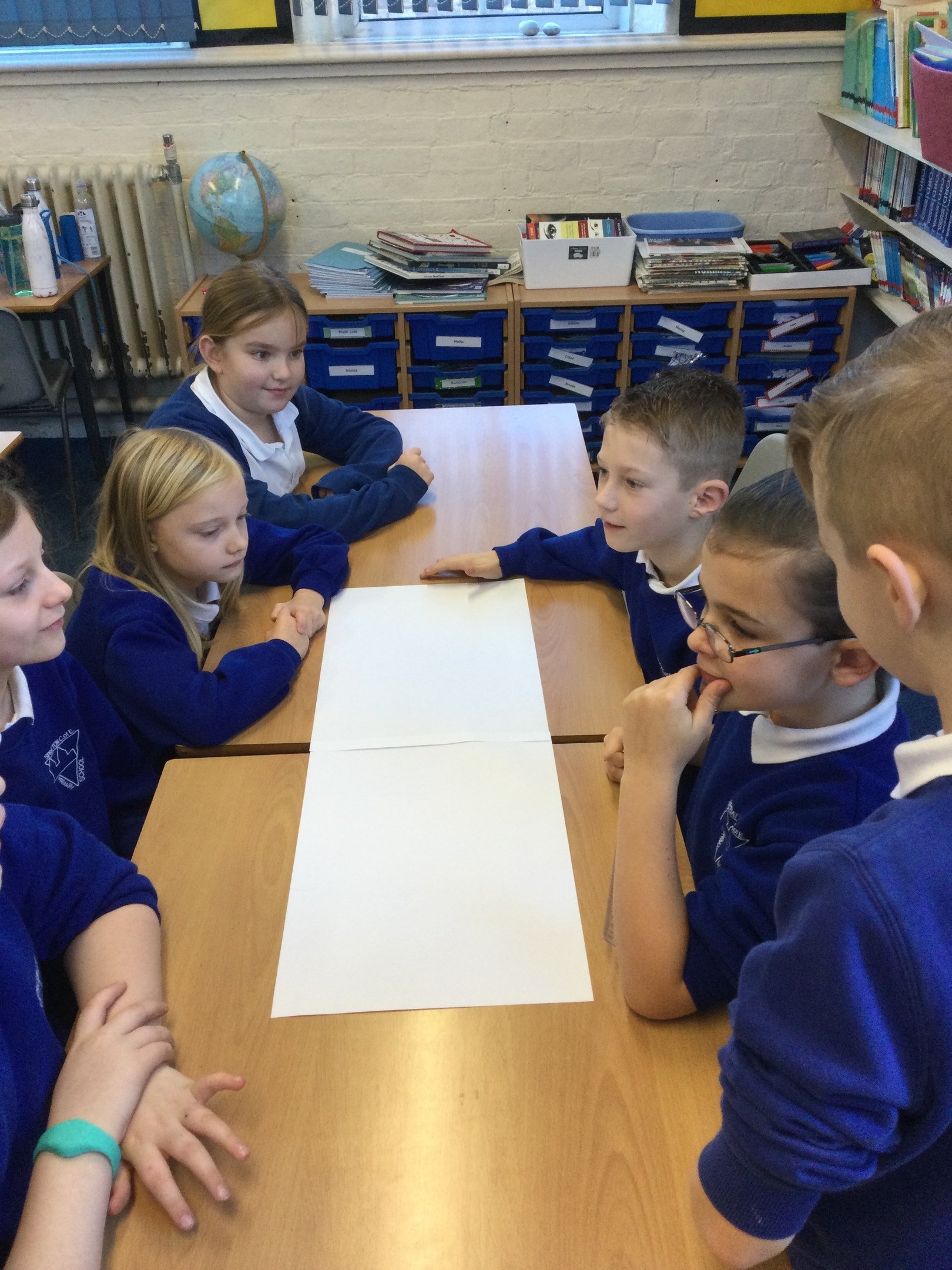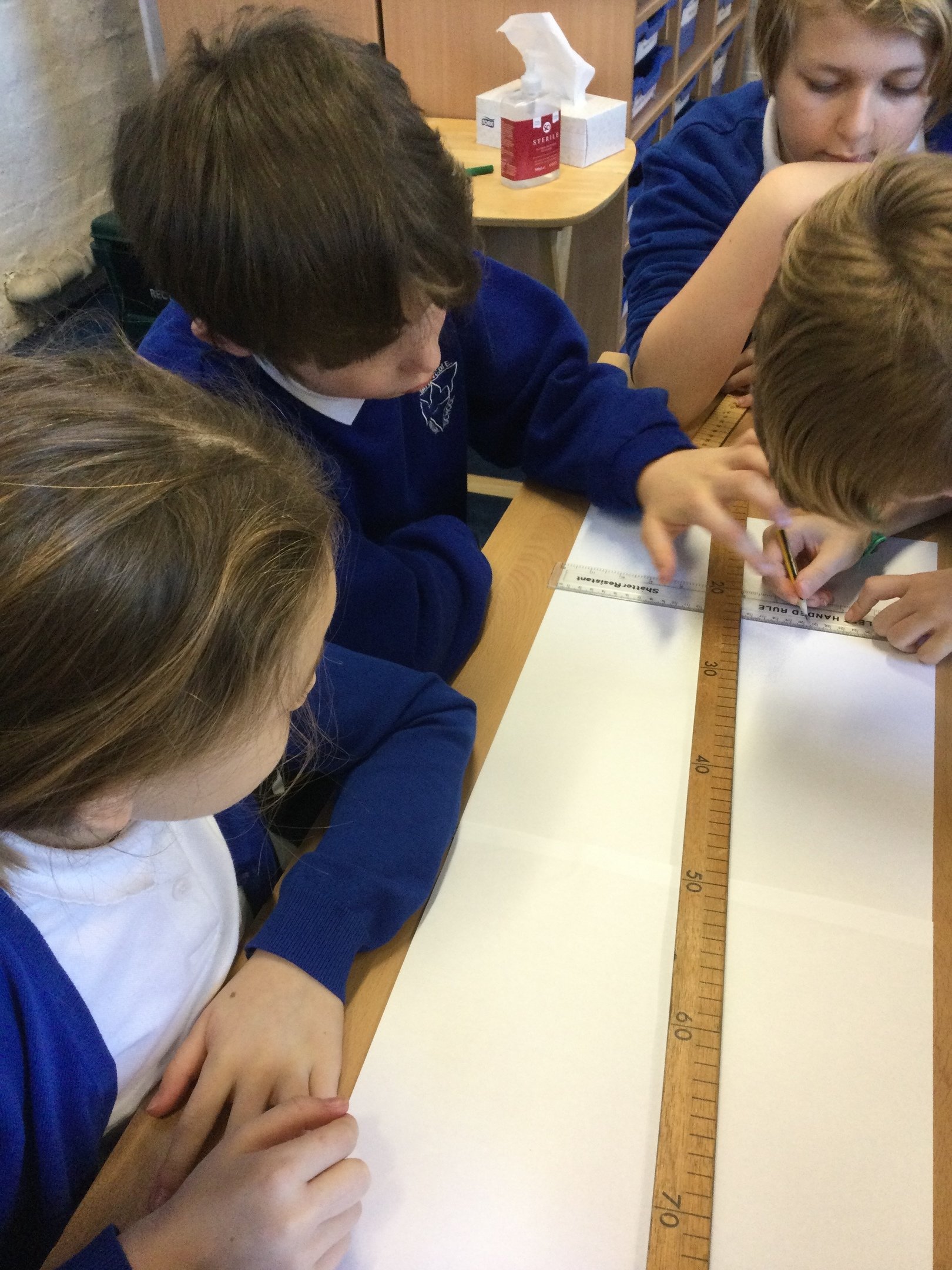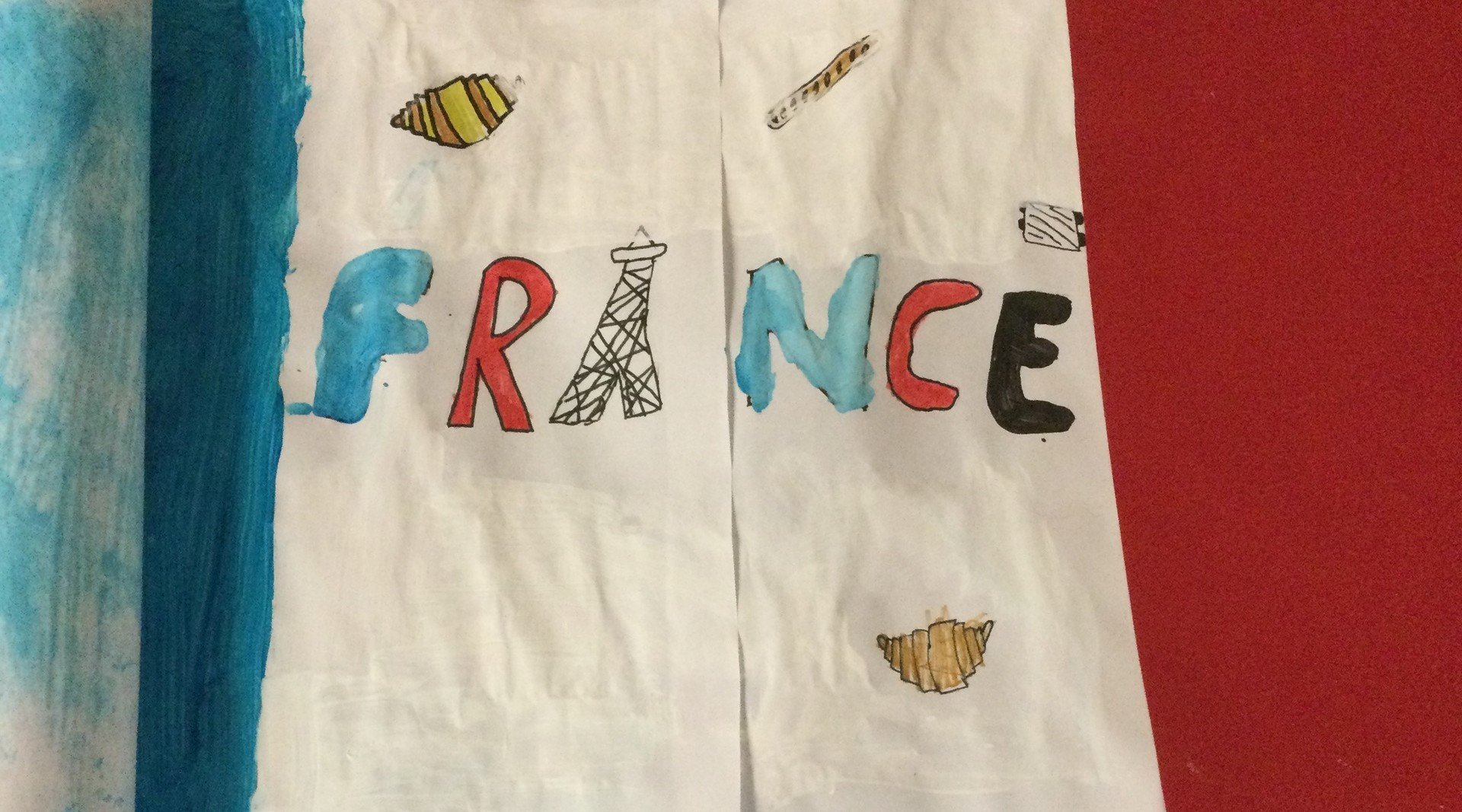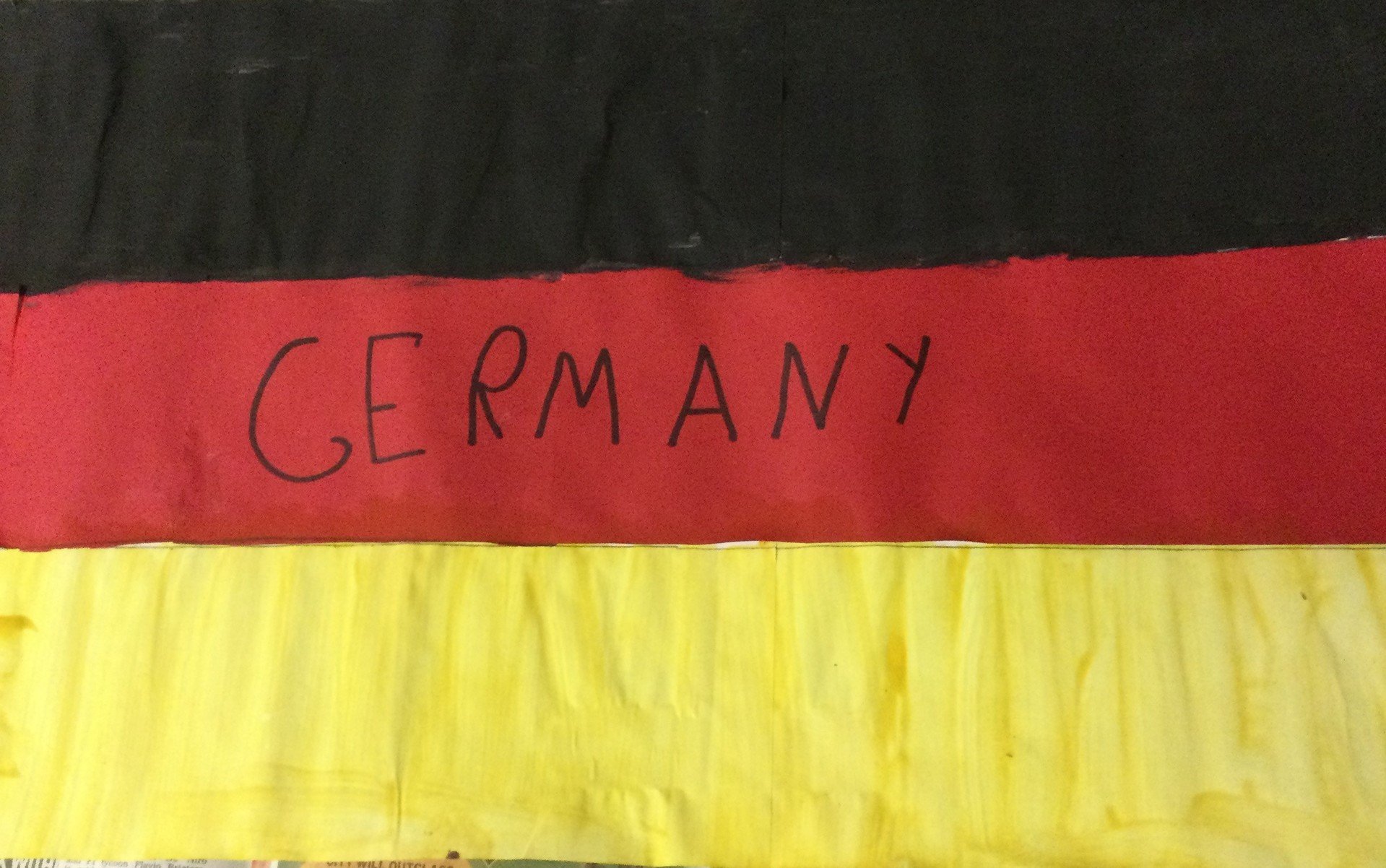 December 2021
The Greatest Story
Every child in the school painted a watercolour scene from the nativity. Some added pencil and pen drawing and collage to their pictures.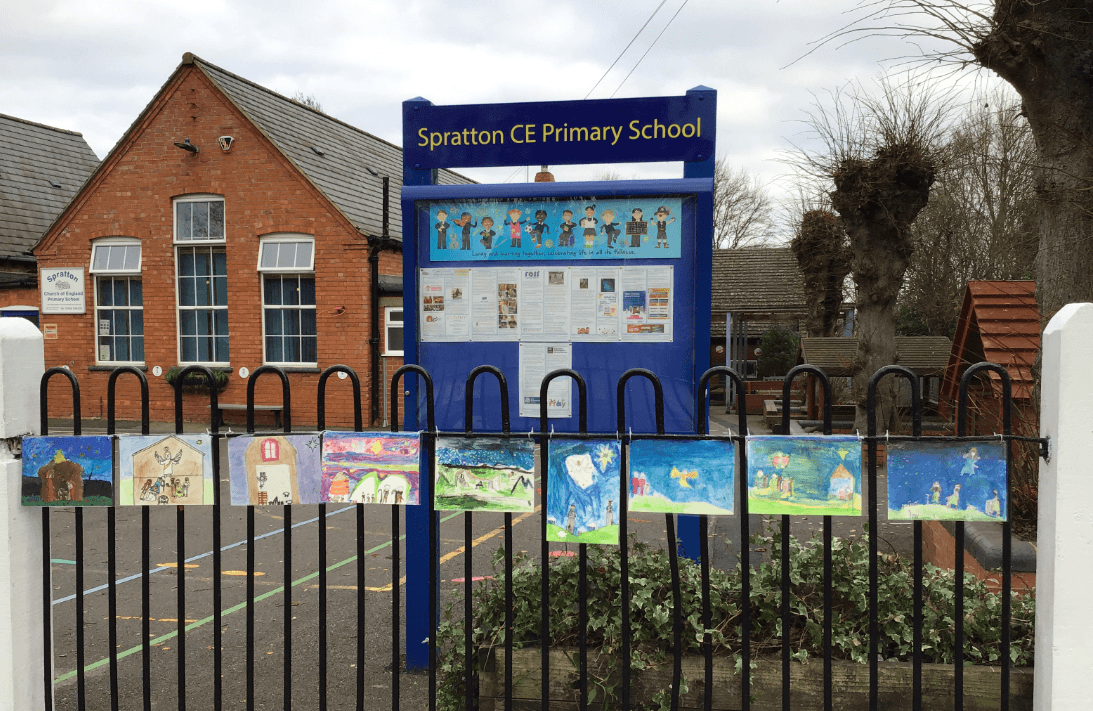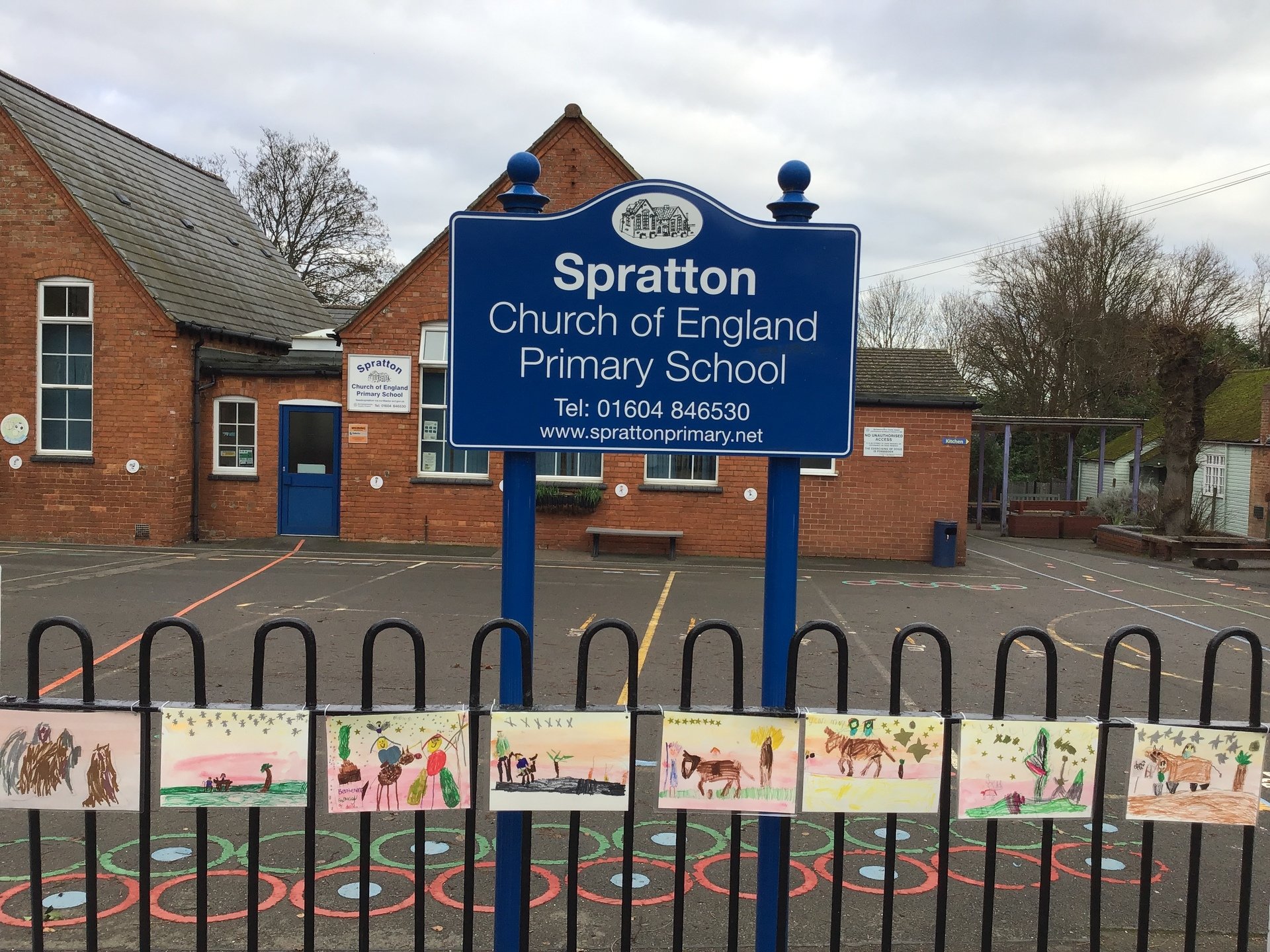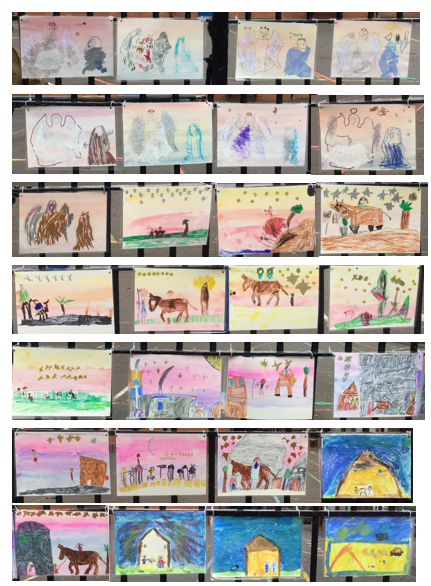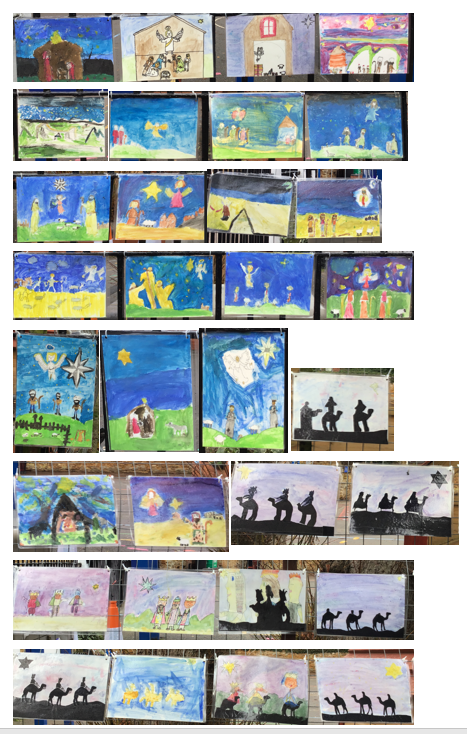 We enjoyed creating Christmas Arts and Crafts.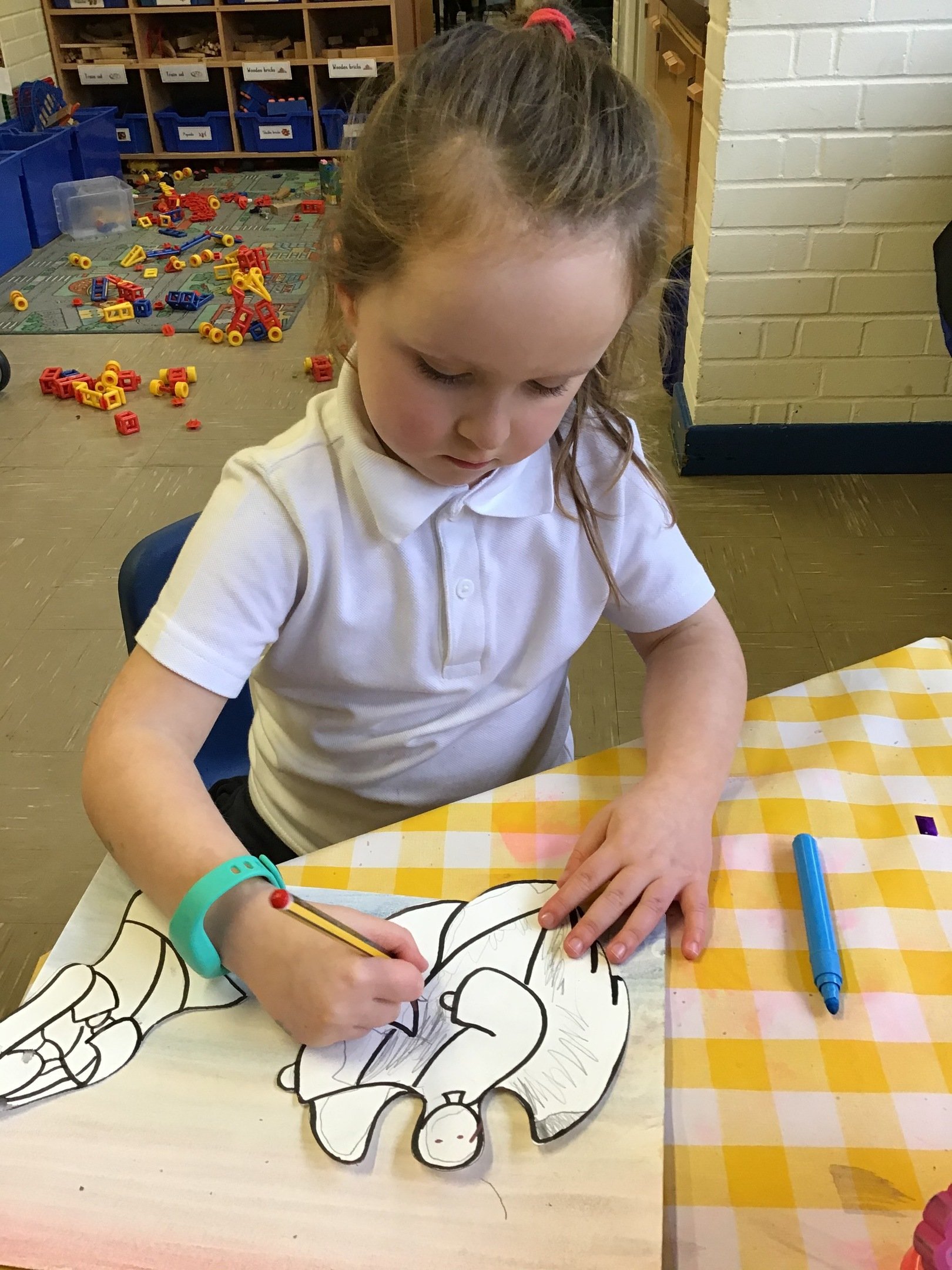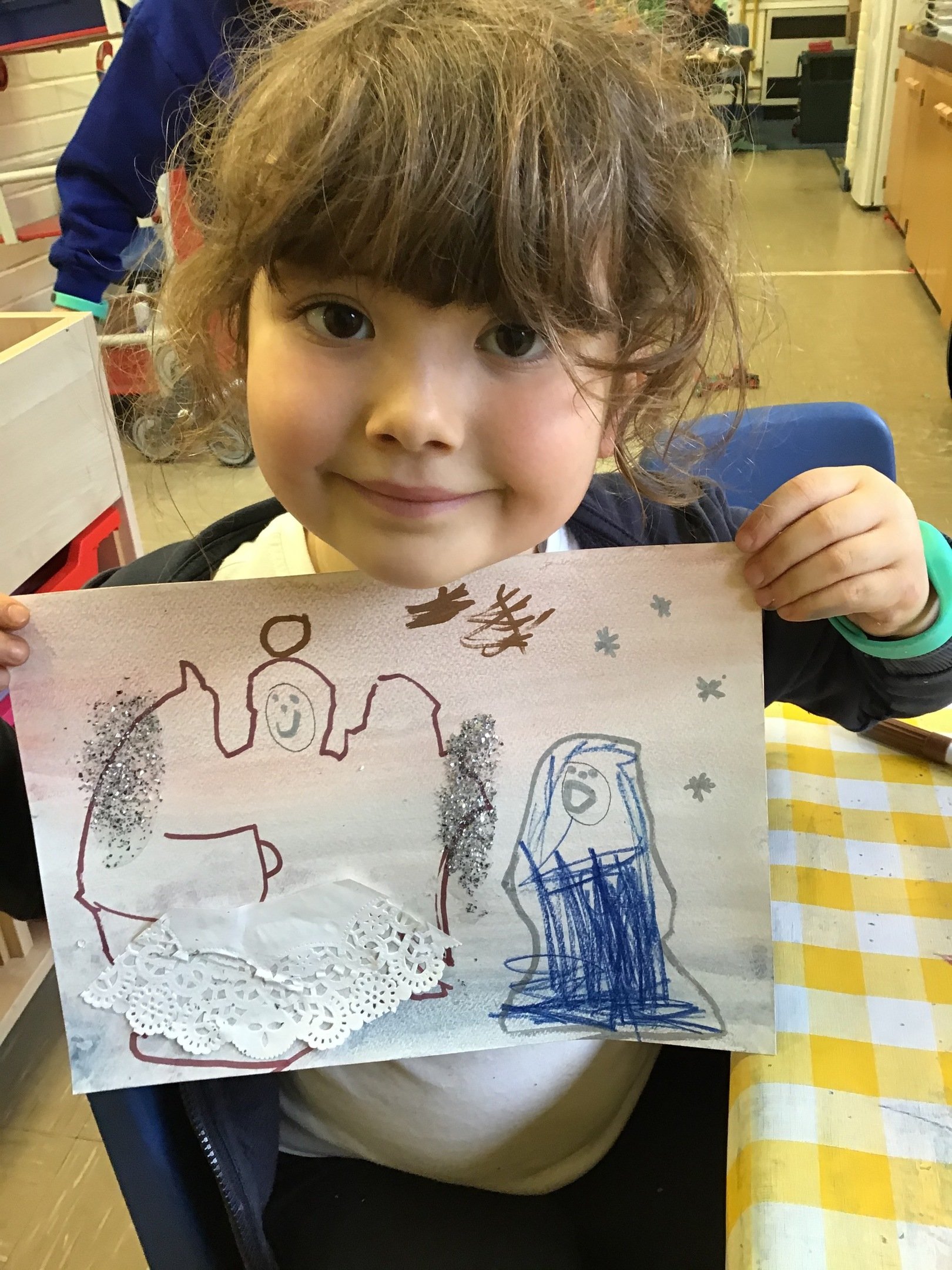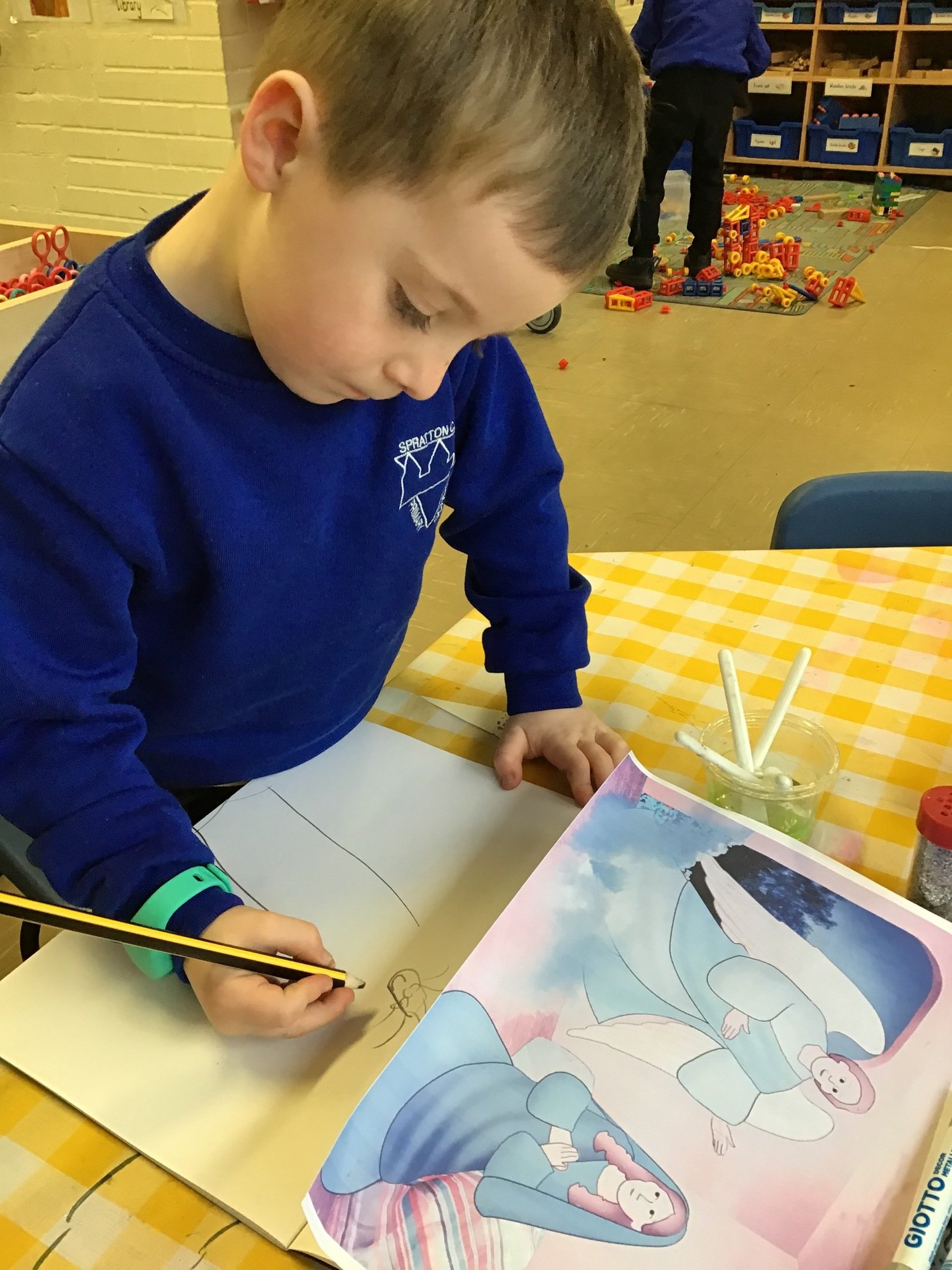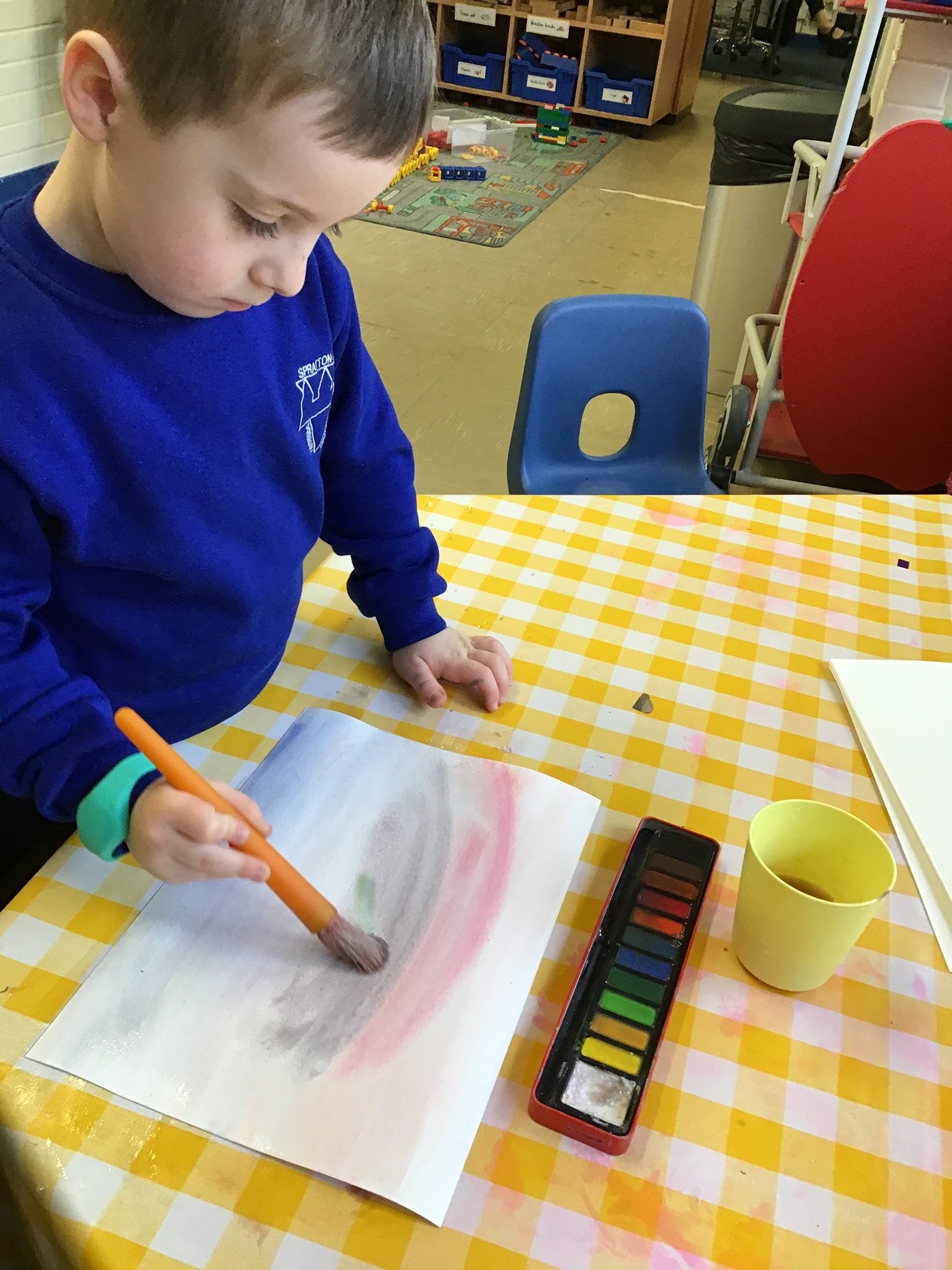 November 2021
Photography
All children had an exciting opportunity to use a professional camera to take photos of our environment for a very exciting project we worked on with FOSS.
The Spratton CE Primary School 2022 Nature Calendars beautifully illustrated by scenes of nature all around us, captured by the children as part of a photography project (a photograph from each child in our school appears in the calendar)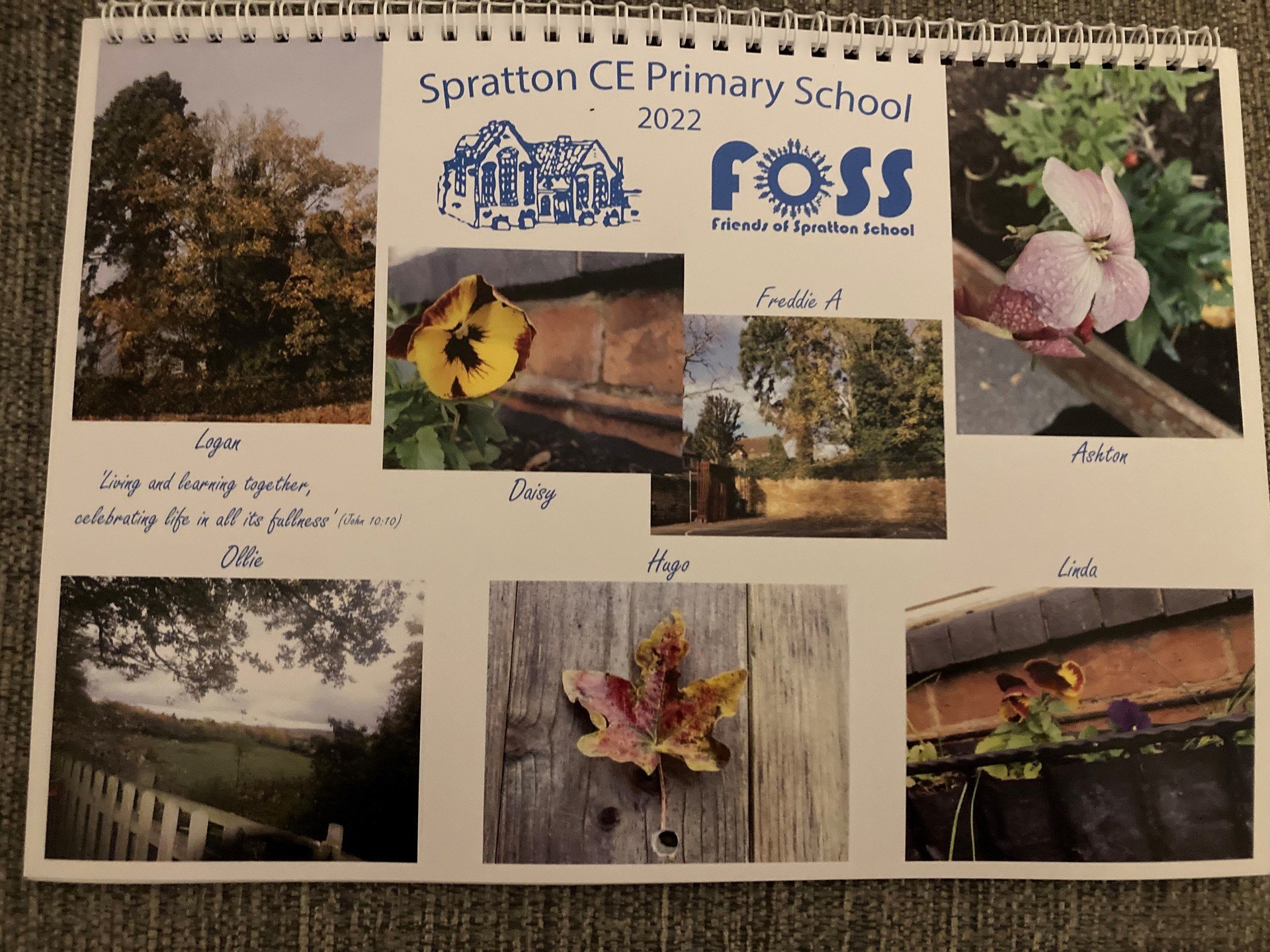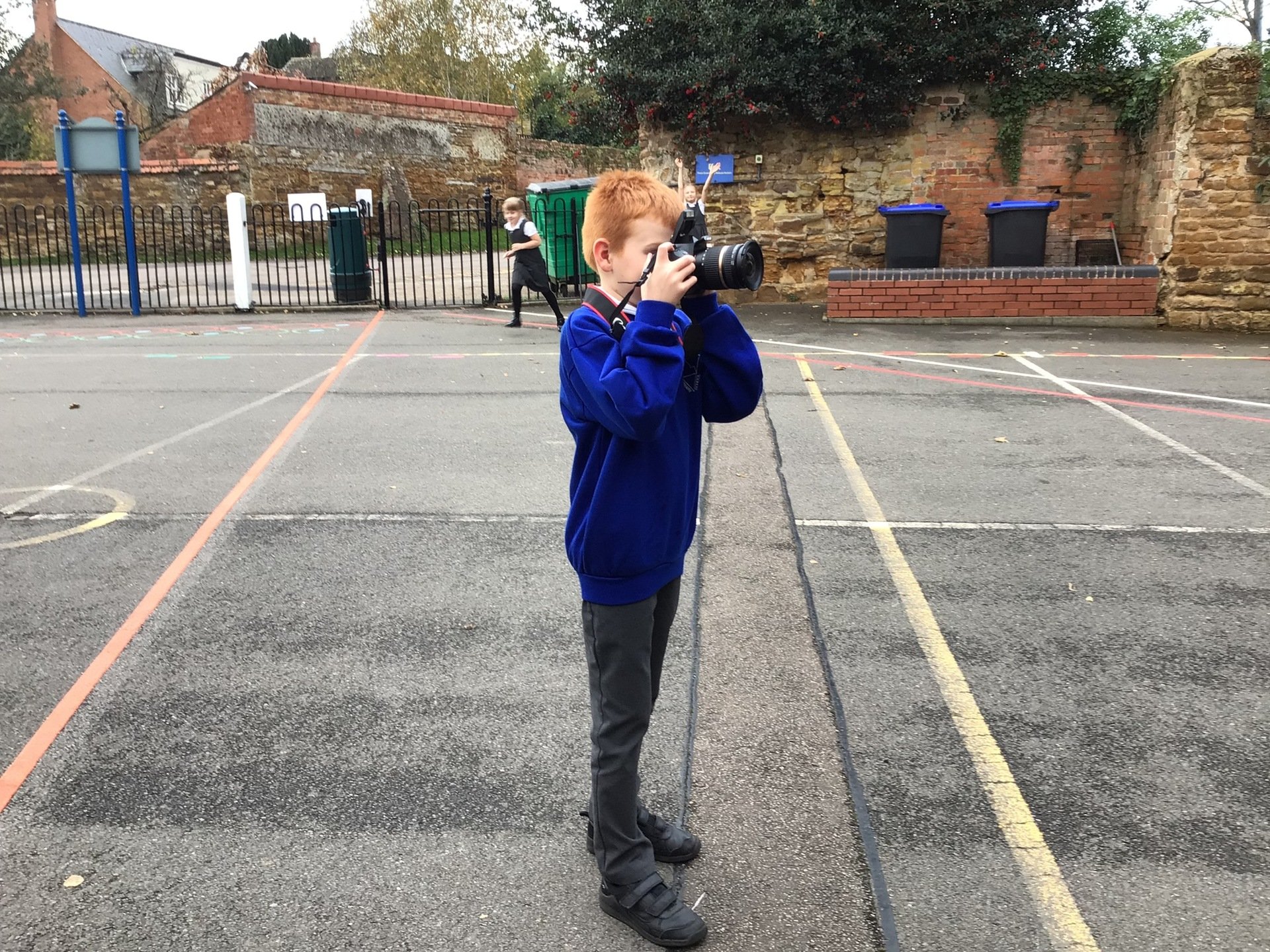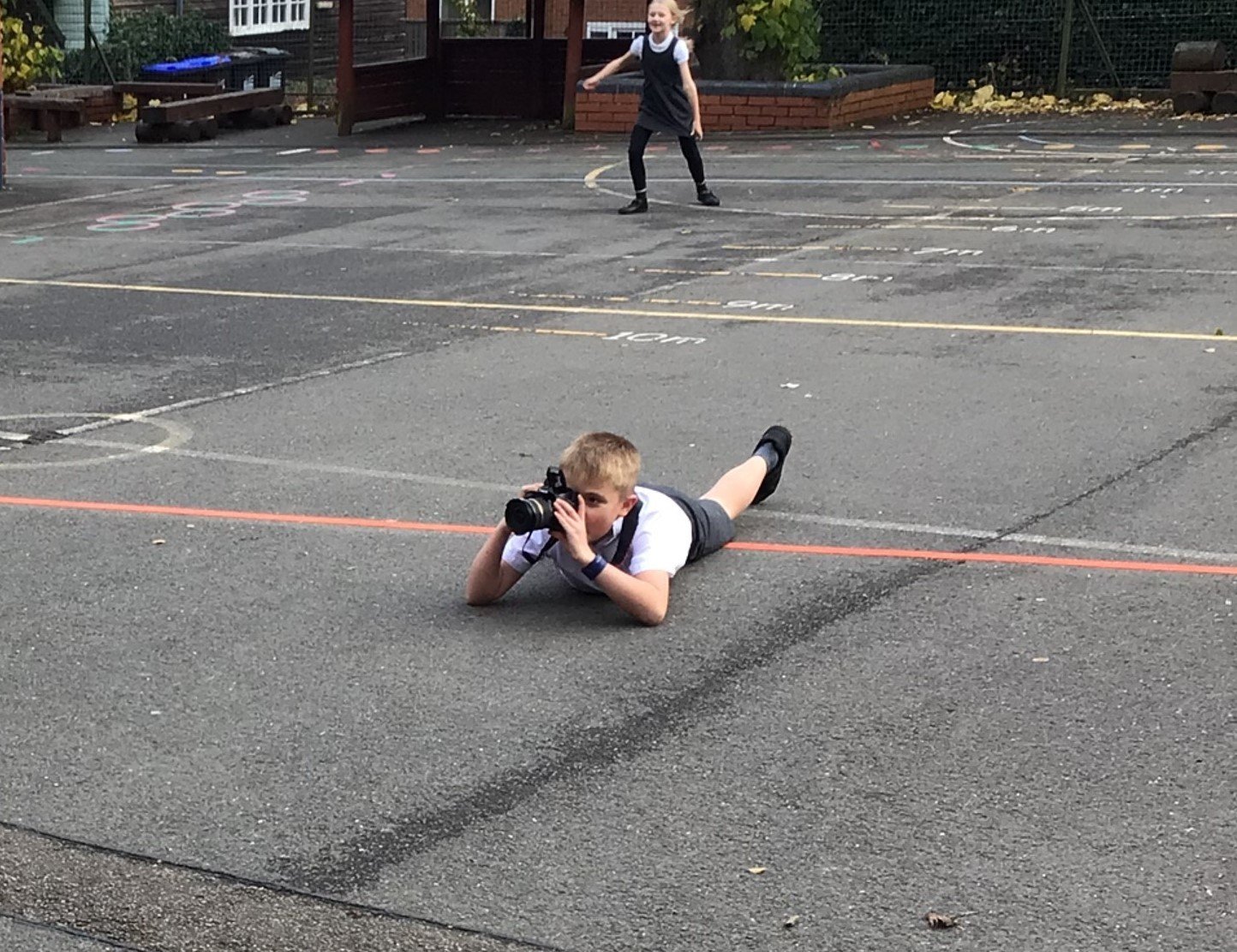 October 2021
EYFS Created their very own Boris the Robot, who helps them in their PHSCE Lessons (Personal, Health, Social and Citizenship Education Lessons)
June 2021
String Printing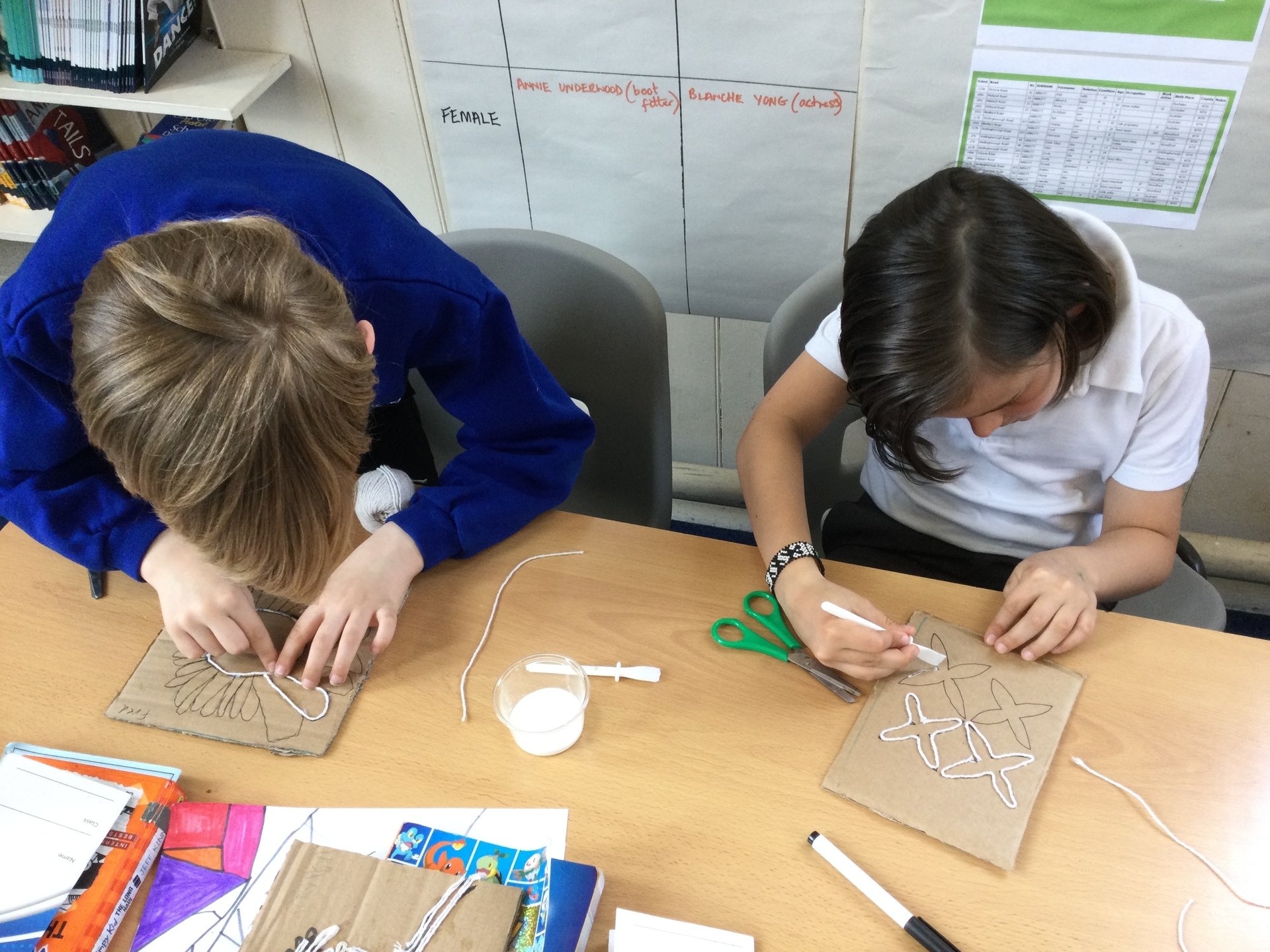 December 2020
Advent Angels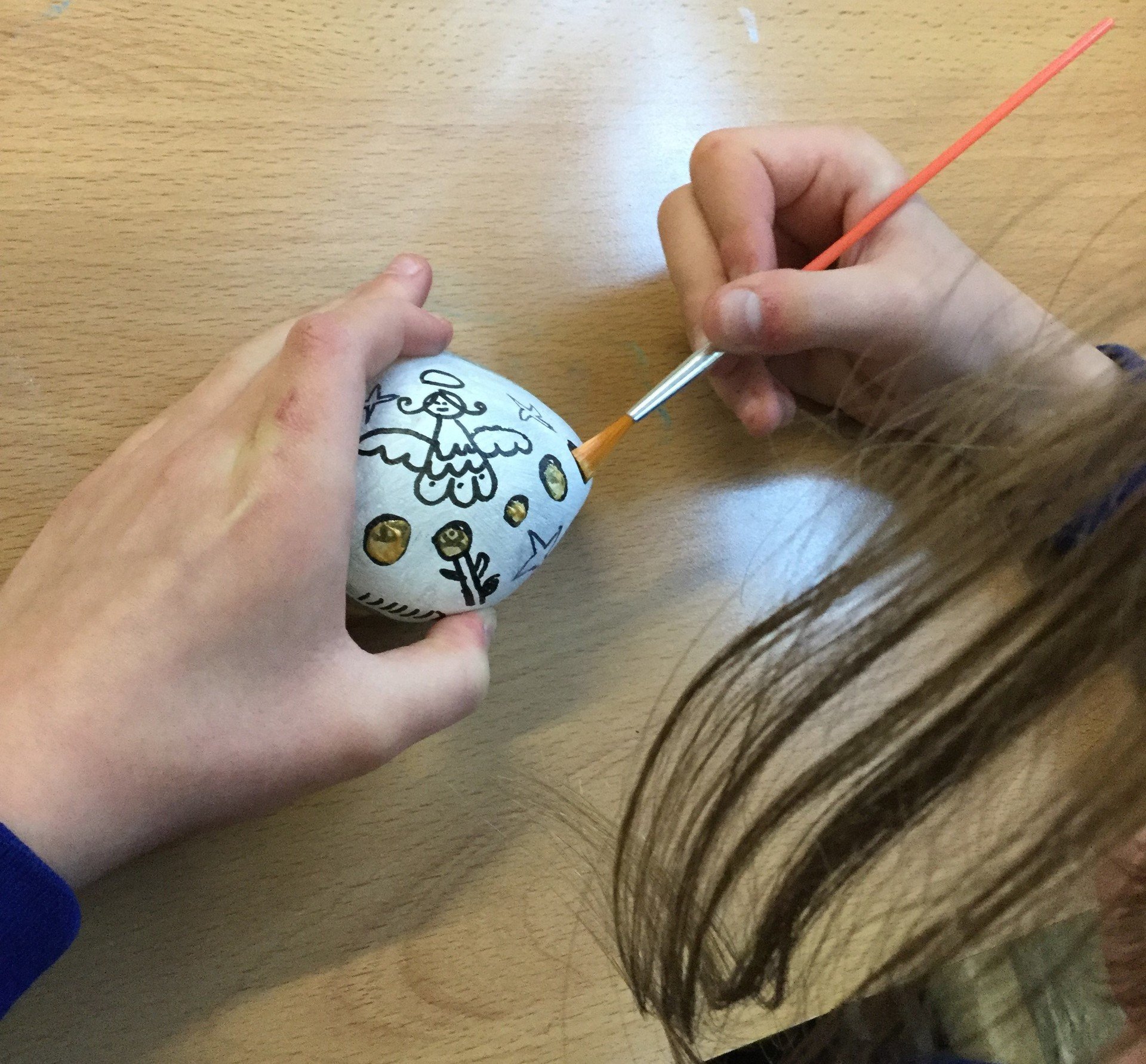 GNOMETOPIA!
All Spratton CE Primary families and members of our school community are warmly invited to take part in our Creative Competition inspired by Sir Timid Attenpool's epic documentary 'Gnometopia!'
The challenge:
Watch the Gnometopia video on the Class 3 page of our school website.
Create a unique character gnome of your own using the materials specified in the rules.
Find your Gnew Gnome a habitat somewhere in your house or garden.
Take a photograph and send it in to take part in the competition.
The rules:
1. Gnomes and their accessories must be made from materials in the following list only:
Fabric, String, Tape (e.g. Sellotape, washi, masking)
Glitter, jewels or other small decoration
Pencils, pens, paint
Glue
Wood
Paper and Cardboard (e.g. sheets, boxes, tubes)
2. Gnomes must be less than 50cm tall
3. Gnomes must be free standing
4. Gnomes must be wearing a hat
5. Gnomes must be made with love and care as part of a fun family activity – as many members of the household can assist in the making of the gnome as you wish
6. Competition entries must be in the form of a photograph of the completed Gnome in its habitat sent to office@sprattonprimary.co.uk by 11.59pm on Monday 1st June 2020. Please ensure you include the following statement in the body of your email:
We give you permission to store and use this email address to contact us in the future. We also give you permission to store and use the photo of our Gnew Gnome.
Gnometopia Village Event
If you would like to take part in our Gnometopia Village event, please place your Gnew Gnome in a front window of your house Tuesday 2nd June and inform the school office that you have done so. The official Gnometopia photographer will then come around the village and capture images of the Gnomes in their windows. It will be lovely for people exercising around the village to spot the Gnomes!
UPDATE: Gnometopia Competition winners!