Curriculum - Design Technology
We recognise the importance of providing all children with a broad and balanced curriculum which is engaging and encompasses all aspects of our vision and values.
A thematic unit approach is taken when planning much of the curriculum, incorporating the framework of the National Curriculum 2014 and our own school curriculum enrichment and enhancement activities.
December 2021
LKS2 Used Science and DT skills to create Christmas Cards with flashing Rudolph Noses!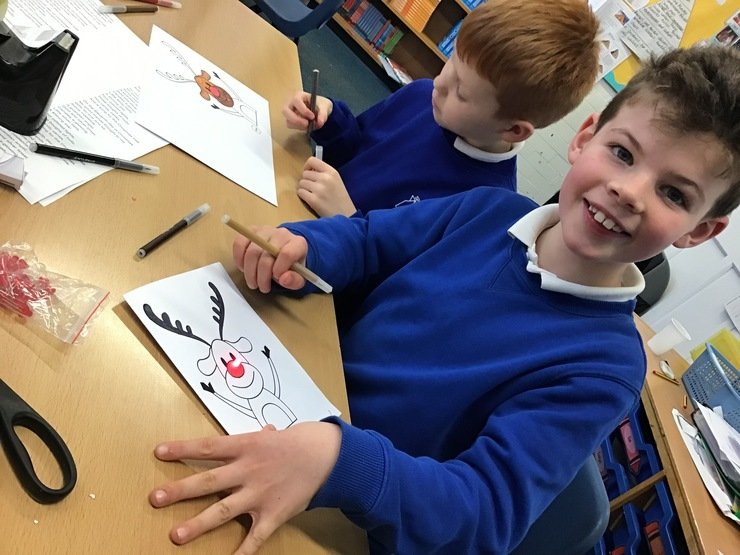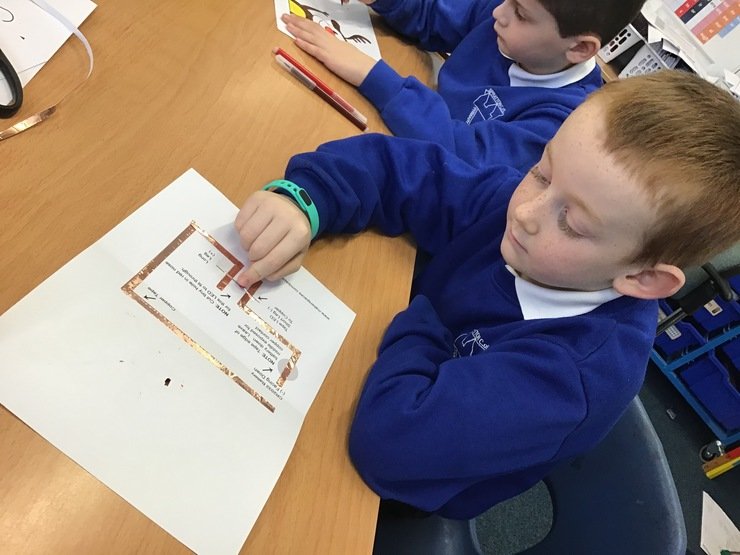 EYFS children practised cutting and sticking skills when they created Christmas decorations and put them on the School Christmas Tree.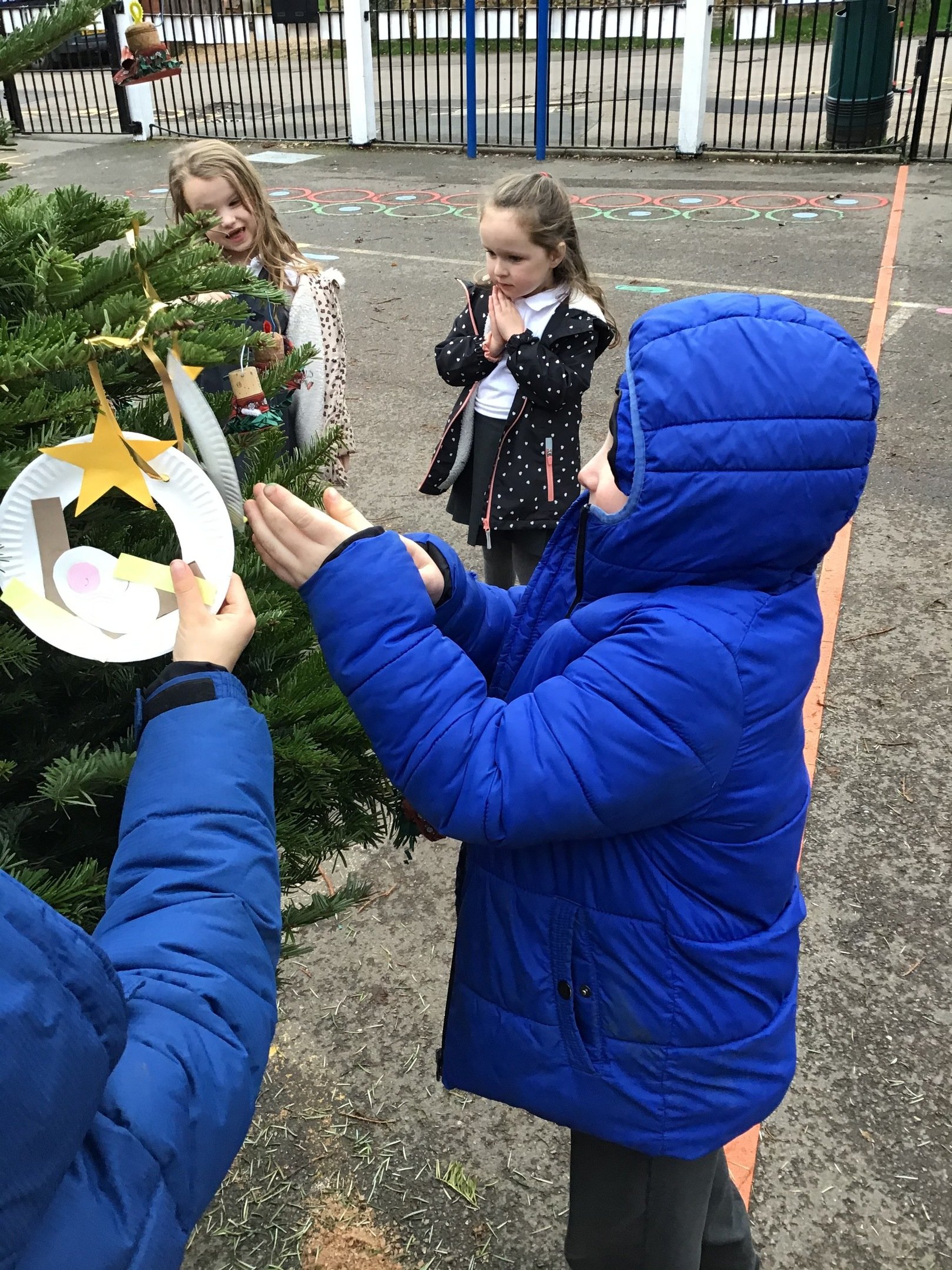 We love building our own designs in EYFS!