Curriculum - History
We recognise the importance of providing all children with a broad and balanced curriculum which is engaging and encompasses all aspects of our vision and values.
A thematic unit approach is taken when planning much of the curriculum, incorporating the framework of the National Curriculum 2014 and our own school curriculum enrichment and enhancement activities.
Staff plan together initially to develop ideas for the curriculum as part of a Long Term Plan and then work in teams and individually to develop unit plans and tailor specific activities for their own classes, taking into account individual needs.
22.6.2022
Spratton School Pop-Up Museum June 2022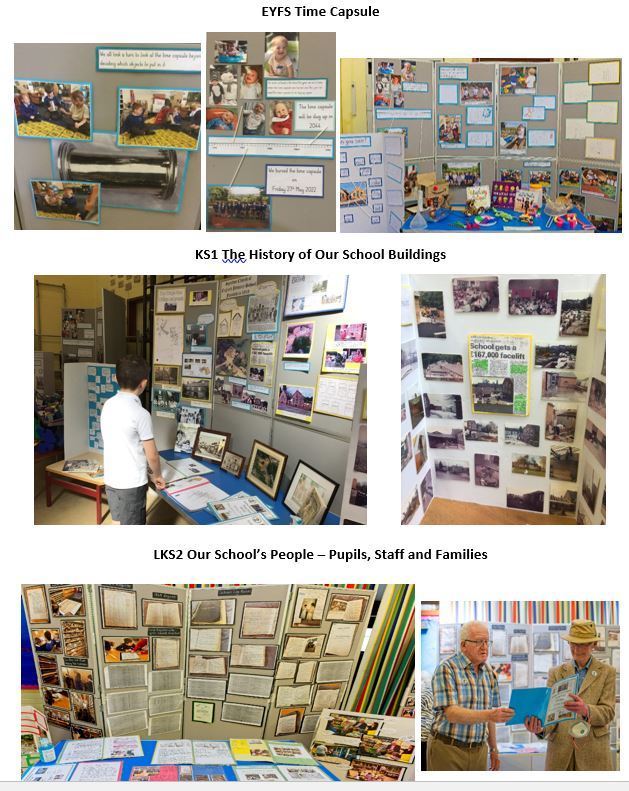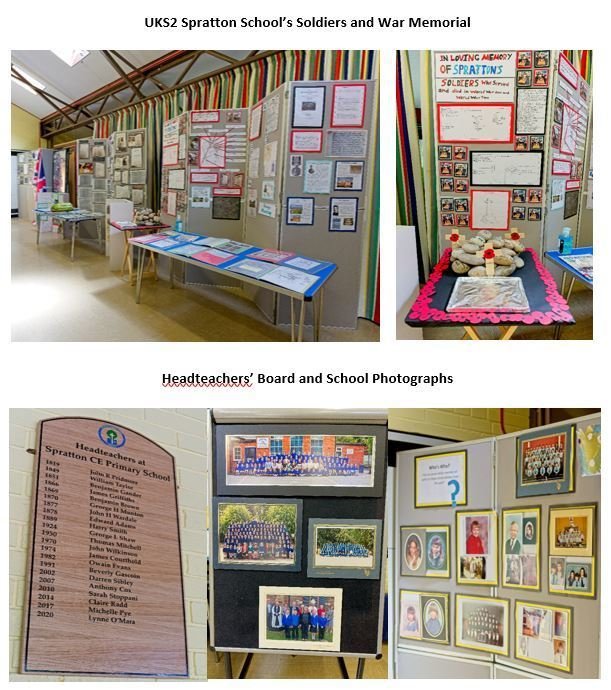 13.5.22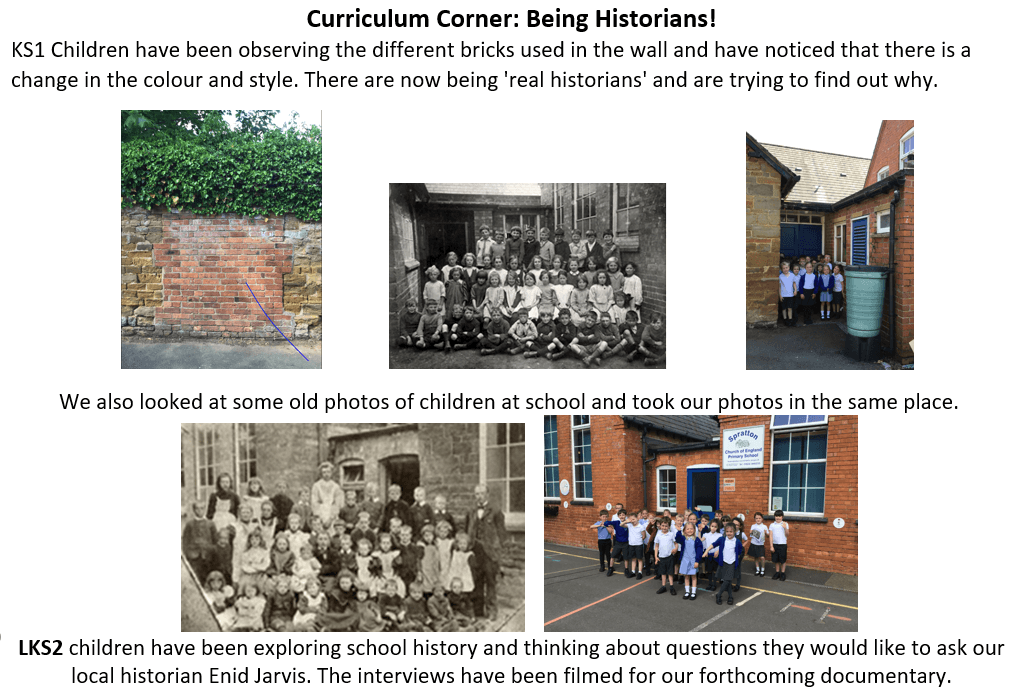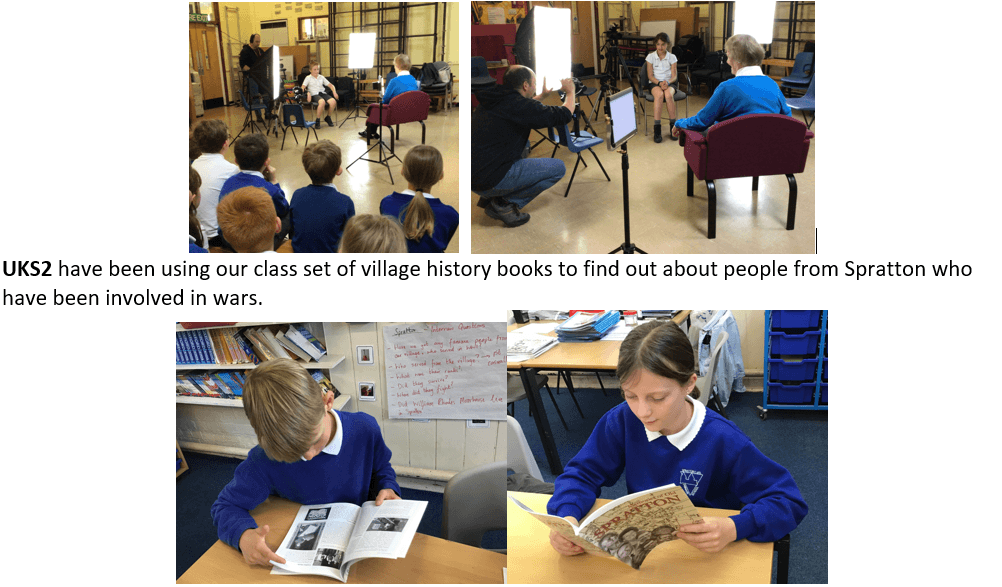 6.5.22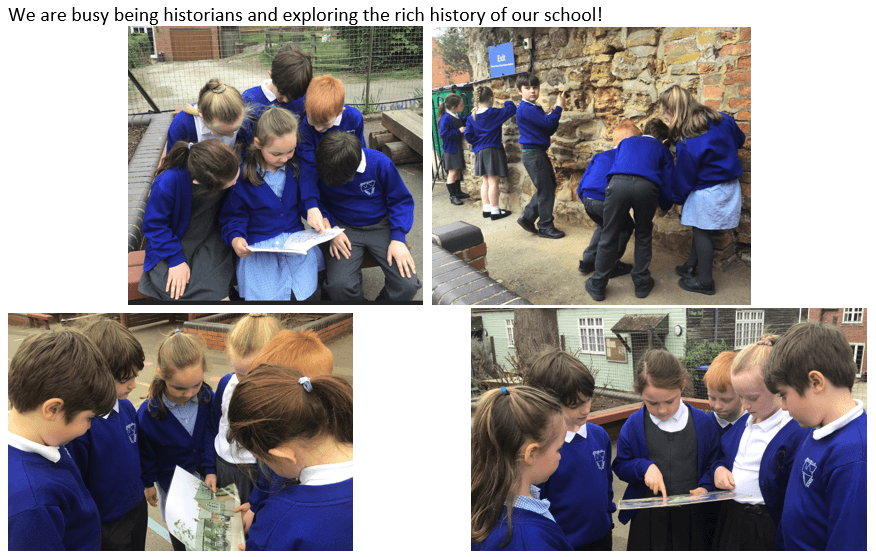 Spratton School History Event Summer 2022
Plans for exciting School History Event are gathering pace! Many thanks to all the friends of the school, long-standing and new, who attended our last meeting. The next meeting is on Wednesday 30th March at 6pm via zoom – please let the school office know if you would like to join the group.
We are starting our History Project with the children next week. The children will be learning about the History of our school from photographs, books and meeting people who came to the school as pupils or worked at the school in the past and looking at the items they have from their time here. They will be writing, drawing, model - making, recording interviews on film/audio, exploring artefacts, photographs, maps and lists of people.
Can you help our historians?
We are looking forward to exploring the history of our school and meeting people who were pupils or members of staff here in the past.
Every child will have a Historian's Journal for the project and will be collecting evidence whilst they find out all about the people, buildings and stories of our school during the 203 year history.
Did you come to our school as a pupil?
Have you ever worked at our school?
We are looking for volunteers to come and talk to the children about their experiences of our school in the past and/or to share any memorabilia from their time here.
Please contact the school office if you are able to help us.
Yarn Bombing
We also have a group of volunteers 'Yarn bombing' the school fence for the event.
We would love some help to decorate the school fence and other parts of the playground as part of the celebrations that are taking place in June.
Can you knit or crotchet?
Have you got any spare double knitting yarn or knitting needles?
If so, we'd love to hear from you.
We need the following:
Knitted triangles in our school logo colours of royal blue, pale yellow and white (we have a pattern that we can give you)

Knitted or crocheted flowers in any colour

Any other knitted or crocheted items to decorate the fence, tree trunks and around the wooden posts on the outdoor structure
If you have any spare yarn or knitting needles, please drop them off at school.
We are happy to arrange a group time for those that may want help or indeed company. Just contact us and we'll arrange something!
We need any finished items by the first week in June (or before!)
This is an exciting project to which everyone in the village will have the opportunity to come and see what the children have been doing.
Thank you
Marianne Oakes Chair of Governors
School History Event News
1.4.22
Break the Rules Day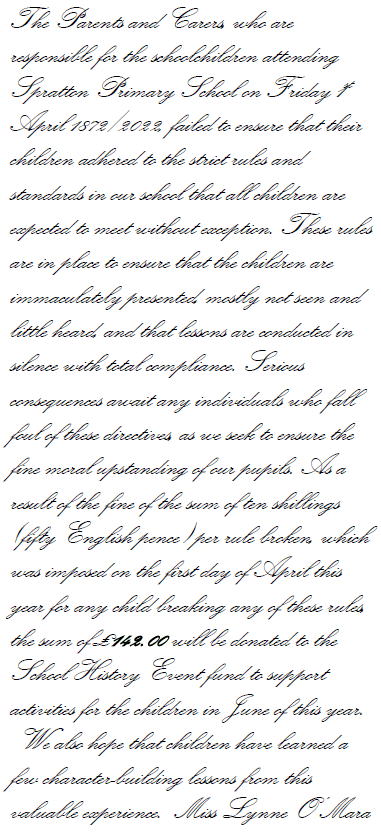 The Parents and Carers, who are responsible for the schoolchildren attending Spratton Primary School on Friday 1st April 1872/2022, failed to ensure that their children adhered to the strict rules and standards in our school that all children are expected to meet without exception. These rules are in place to ensure that the children are immaculately presented, mostly not seen and little heard, and that lessons are conducted in silence with total compliance. Serious consequences await any individuals who fall foul of these directives, as we seek to ensure the fine moral upstanding of our pupils. As a result of the fine of the sum of ten shillings (fifty English pence) per rule broken, which was imposed on the first day of April this year for any child breaking any of these rules, the sum of £142 will be donated to the School History Event fund to support activities for the children in June of this year.
We also hope that children have learned a few character-building lessons from this valuable experience. Miss Lynne O'Mara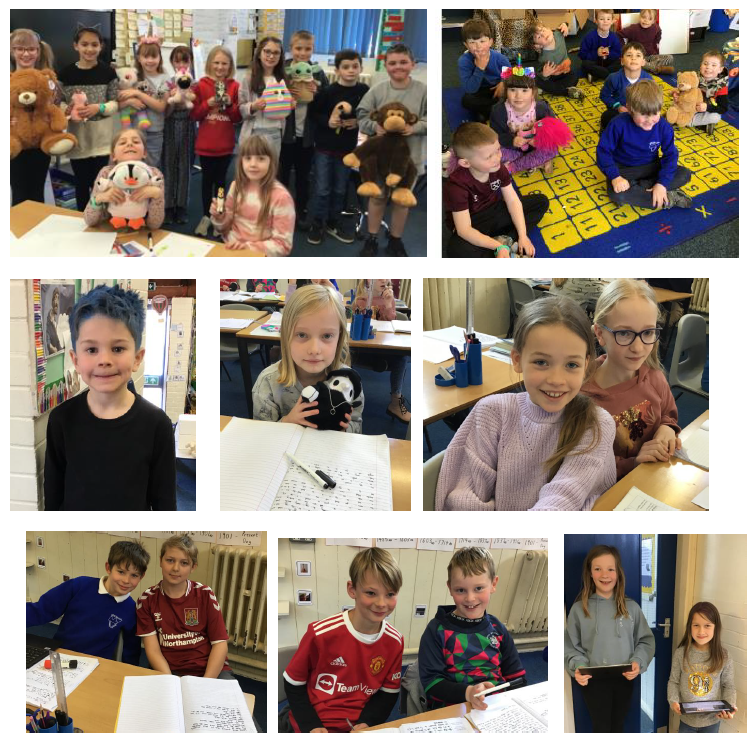 28.3.22
School History Event Visit: Northamptonshire Records Office
As part of the School History Event project, LKS2 children enjoyed the fantastic opportunity to visit the Northamptonshire Records office to learn about how records are stored and see some records about our school.
The children had go at using quill pens, exploring a range of different types of evidence as historical detectives and finding out how historians use sources of evidence to add to their learning about the past.
They found clues in photographs, articles, posters, journal entries, census returns and registers, and used what they had found out to learn about chronological sequences and order items into a timeline.
The strong room visit was an exciting (and very cold) experience and all children had the opportunity to move a huge 'stack' of records!
The Records Office is home to many of our school's historical records, kindly donated to them in the past by Enid Jarvis and the Spratton Local History Society. We were able to view some of these items carefully prepared for us by the staff and learned about how documents are stored, handled and protected to ensure they are preserved for future generations.
We are looking forward to using this knowledge when we create our own school museum for the School History Event.
On returning to school, the children started to create their own 'Historian's Journal' for the project.


4.2.22
Curriculum Corner: History
Our History curriculum is designed to provide children with a carefully sequenced journey through Britain's past and that of the wider world, inspiring children's curiosity to know more about the past. From EYFS through to Year 6, they develop key concepts such as chronology and cause and effect through working as a historian, and are encouraged to ask questions, think critically, use various sources of evidence and develop perspective and judgement.
History helps us to understand the complexity of people's lives, the process of change, the diversity of societies and relationships between different groups, as well as our own identity and the challenges of our times.
EYFS have been looking at traditional and modern versions of fairy tales and learning how to sequence events (the early stages of Chronology) and how to make comparisons (understanding the concept of past and present and using sources of evidence)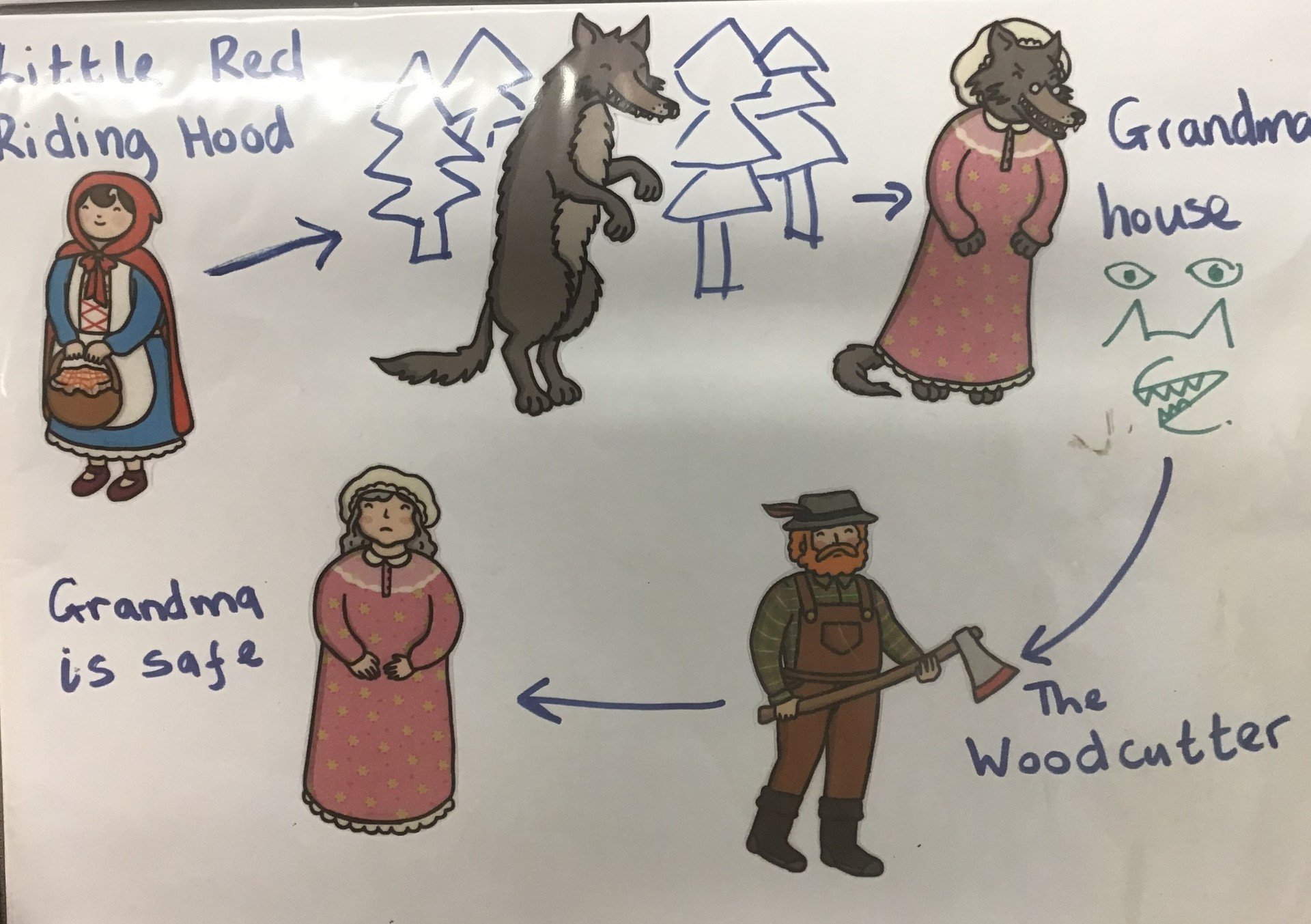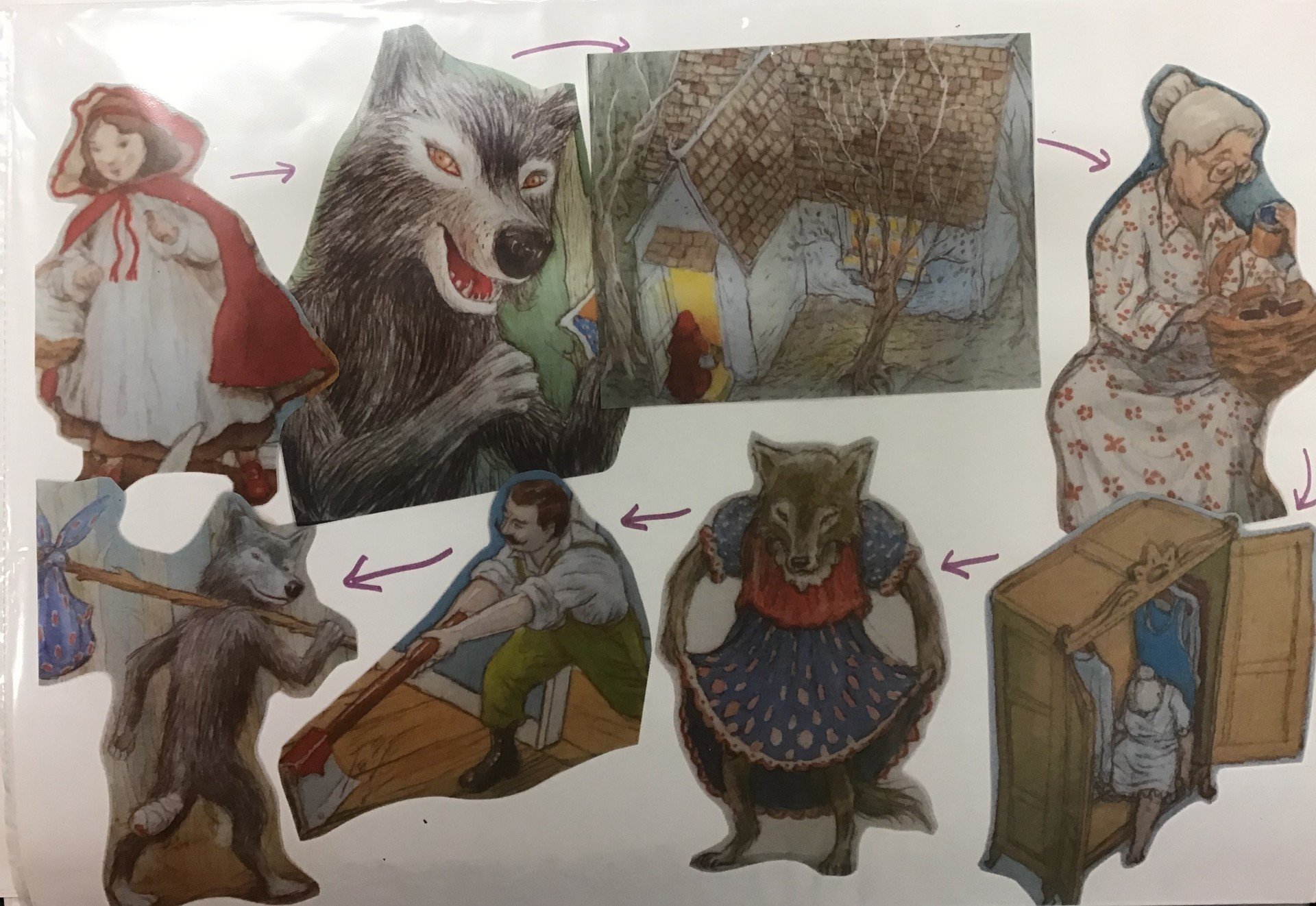 Building on their learning in EYFS, Year 1 learn to sort facts into a Venn Diagram, based on comparing the past and present.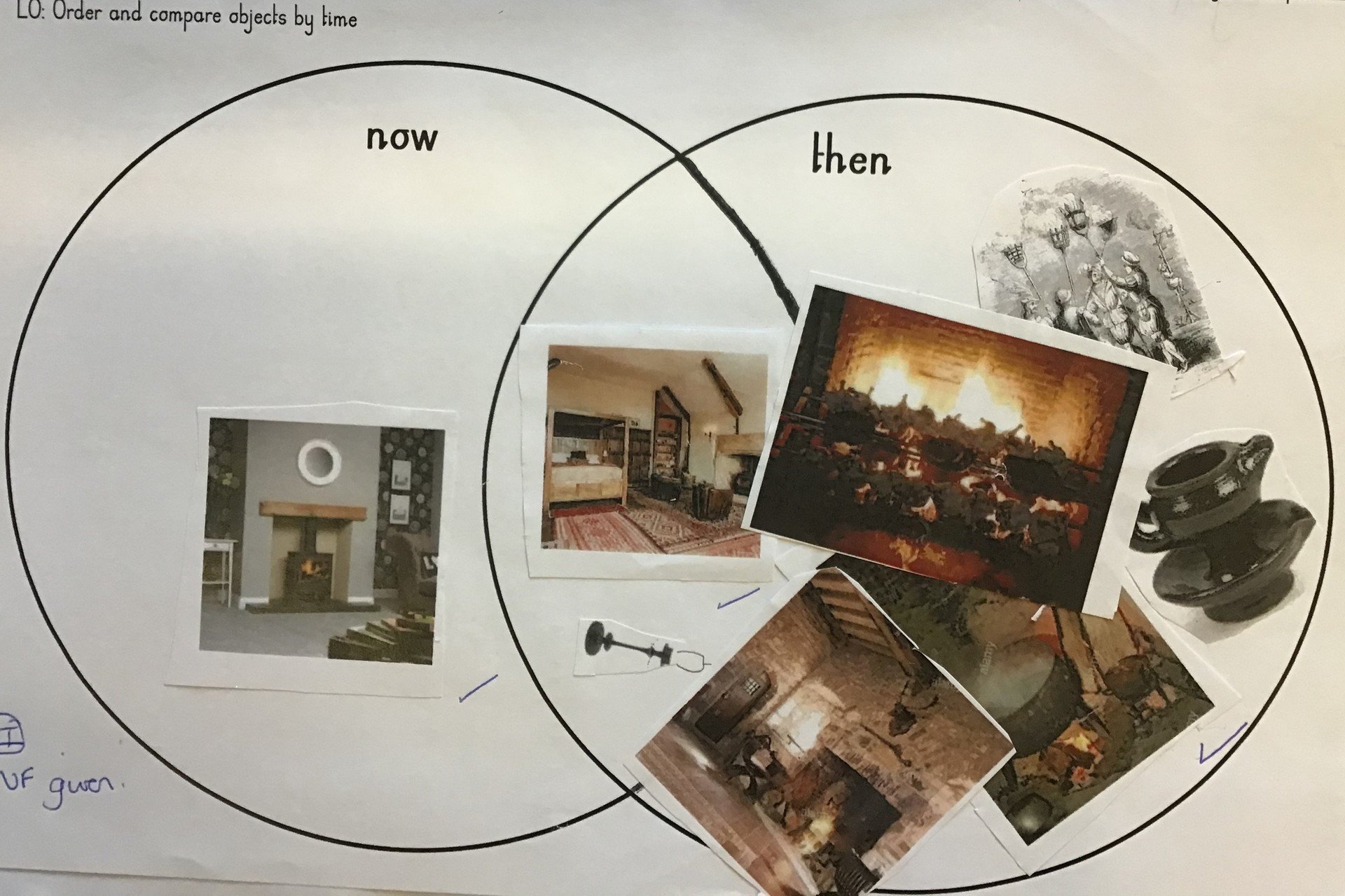 KS1 have been looking at images of different sources and key facts. They discussed what the sources show them and if they were useful. They learn from the social history facts about a significant historical person's life.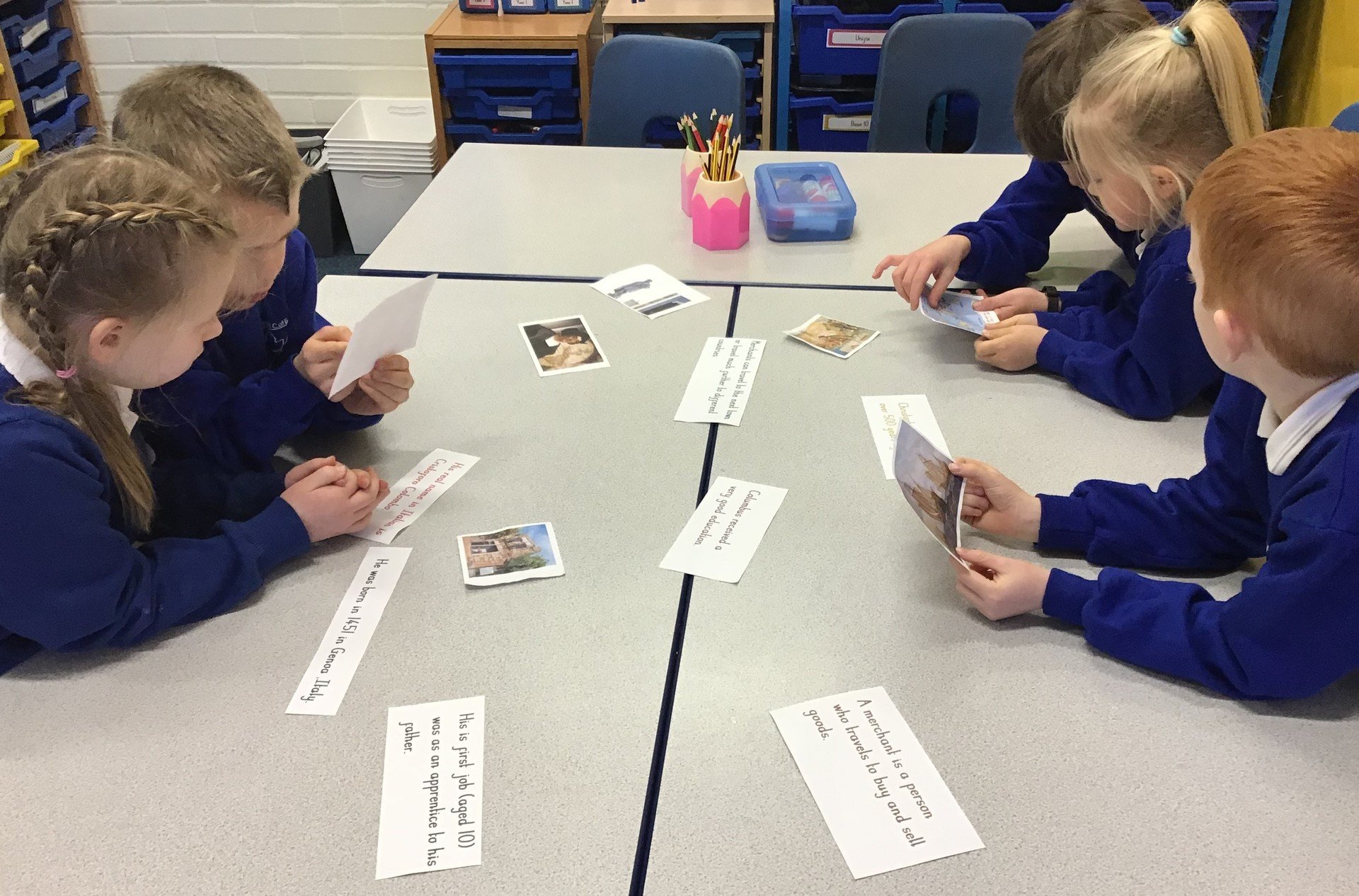 LKS2 use more detailed time lines and arrange events in chronological order. They use a variety of different sources to find out more about periods in world history.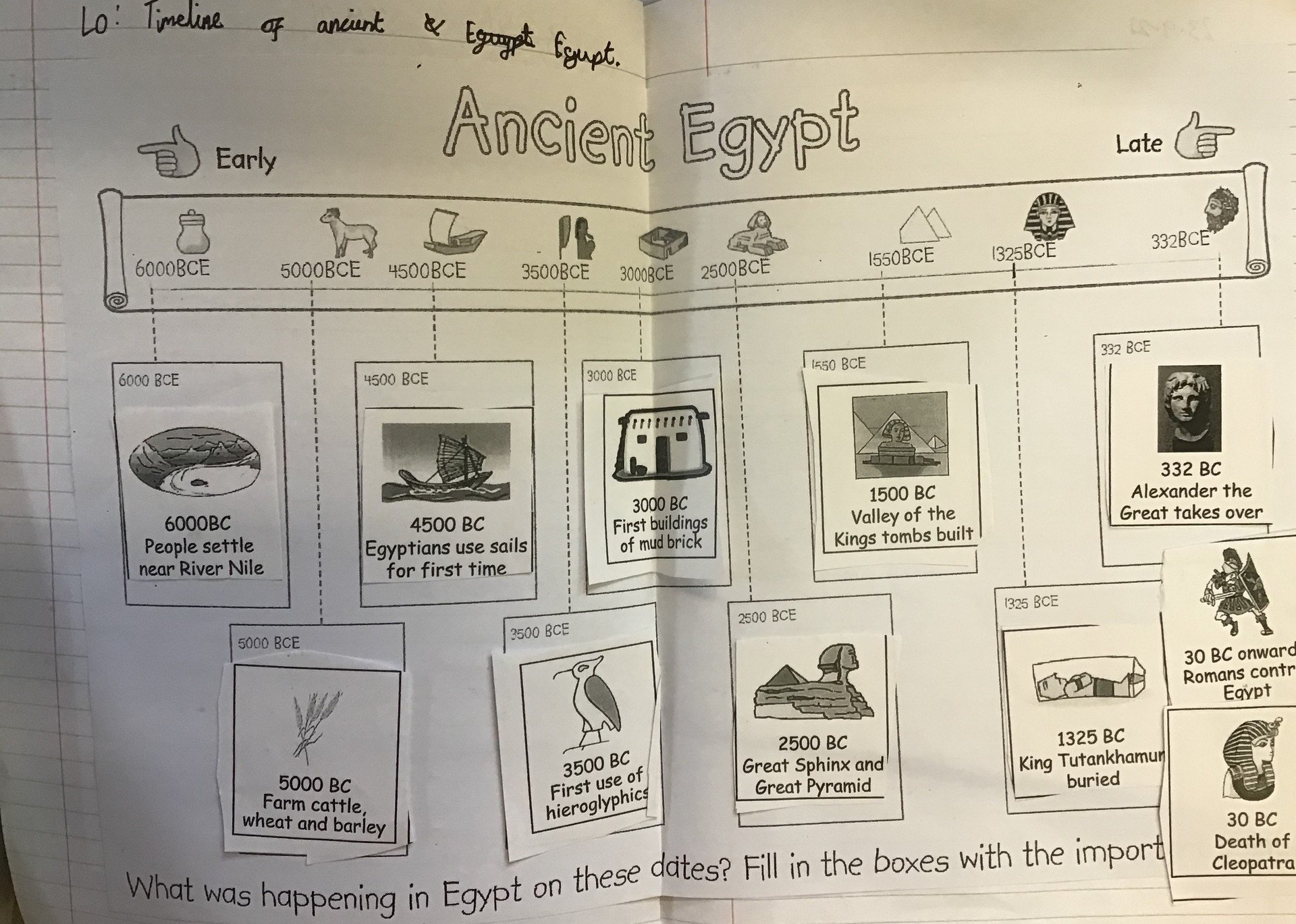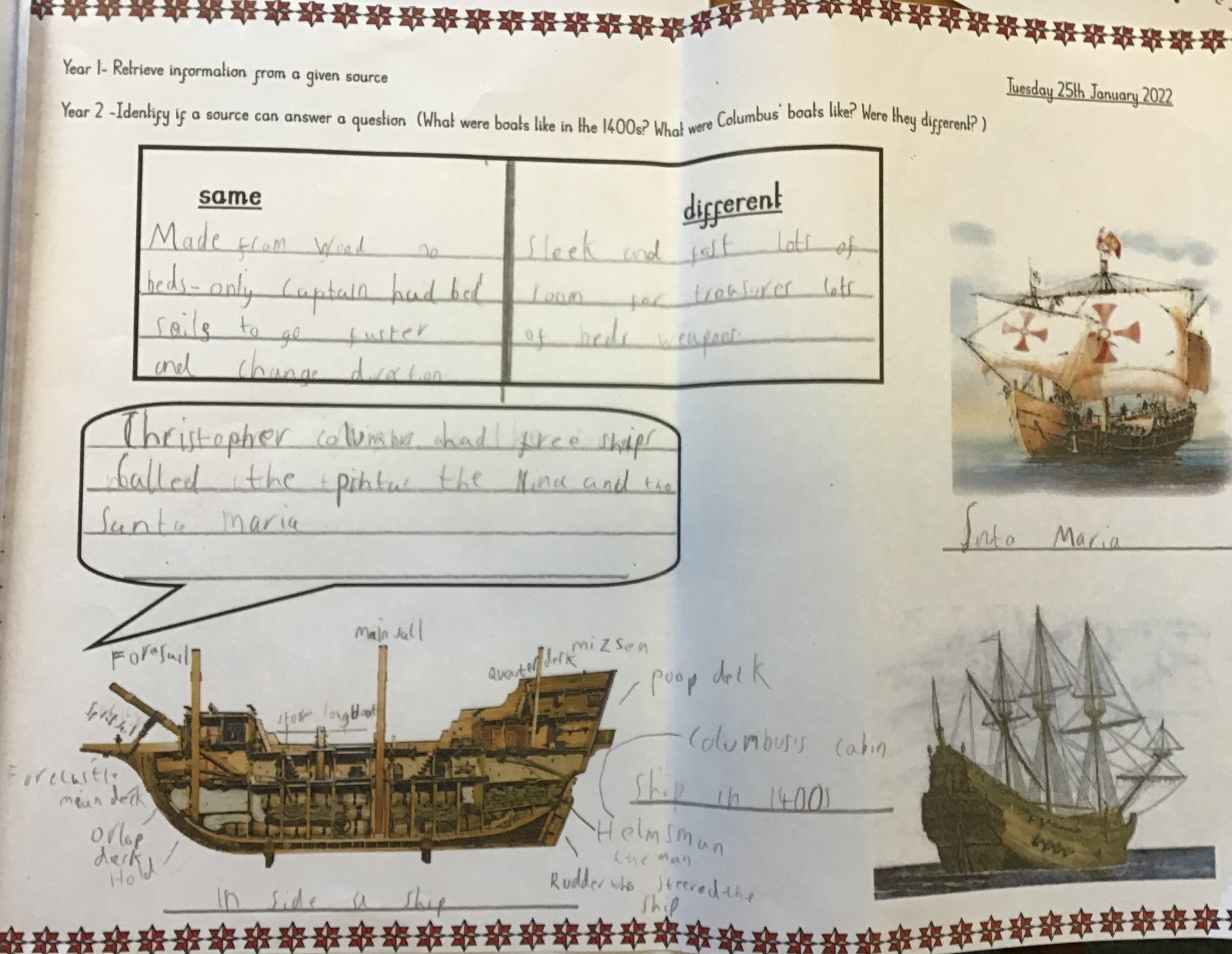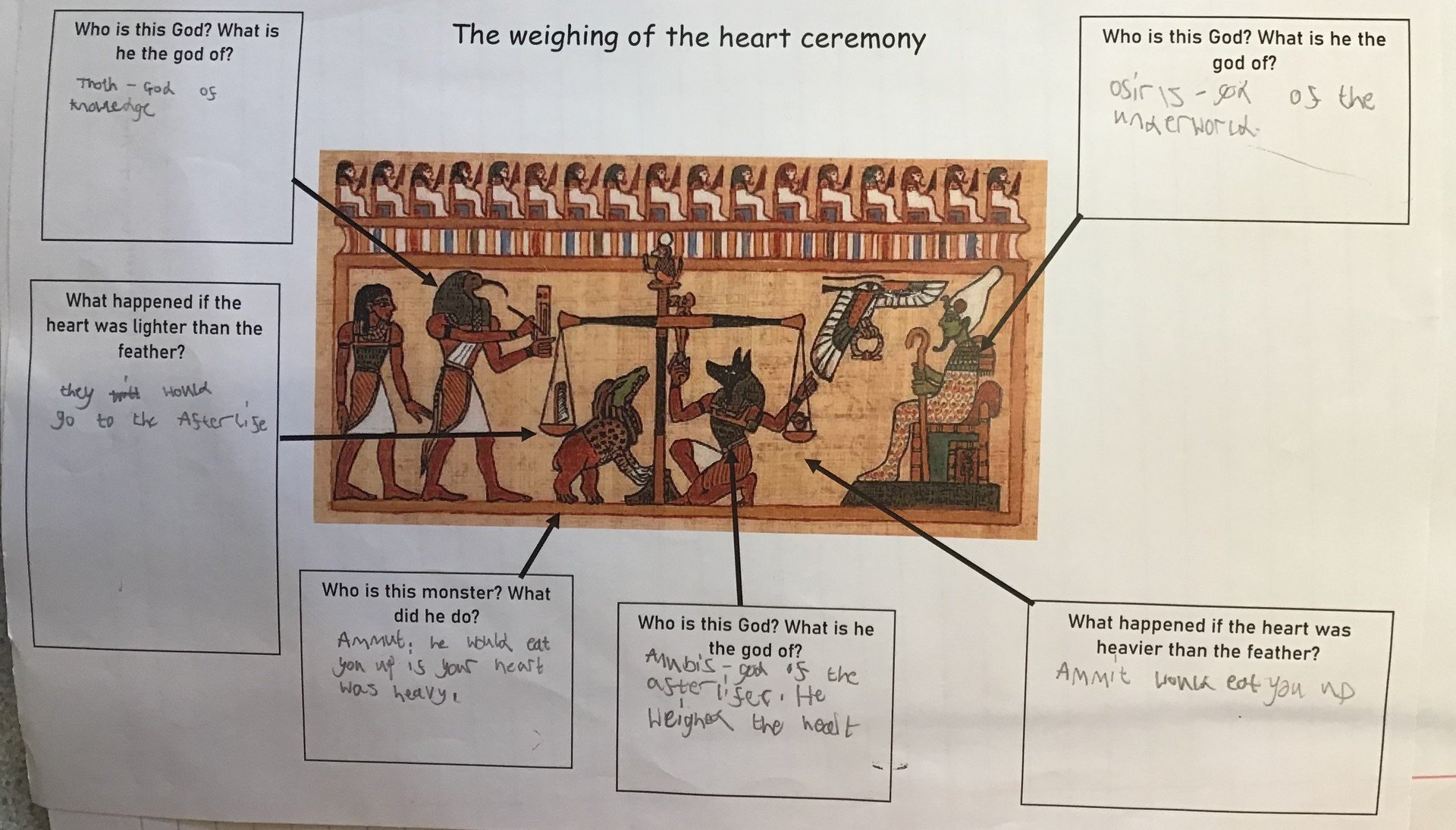 UKS2 children have been looking at reliability of different sources of historical evidence and presenting historical information in a variety of ways. They analyse and challenge information, considering different viewpoints of historical events and what we can learn about society from them.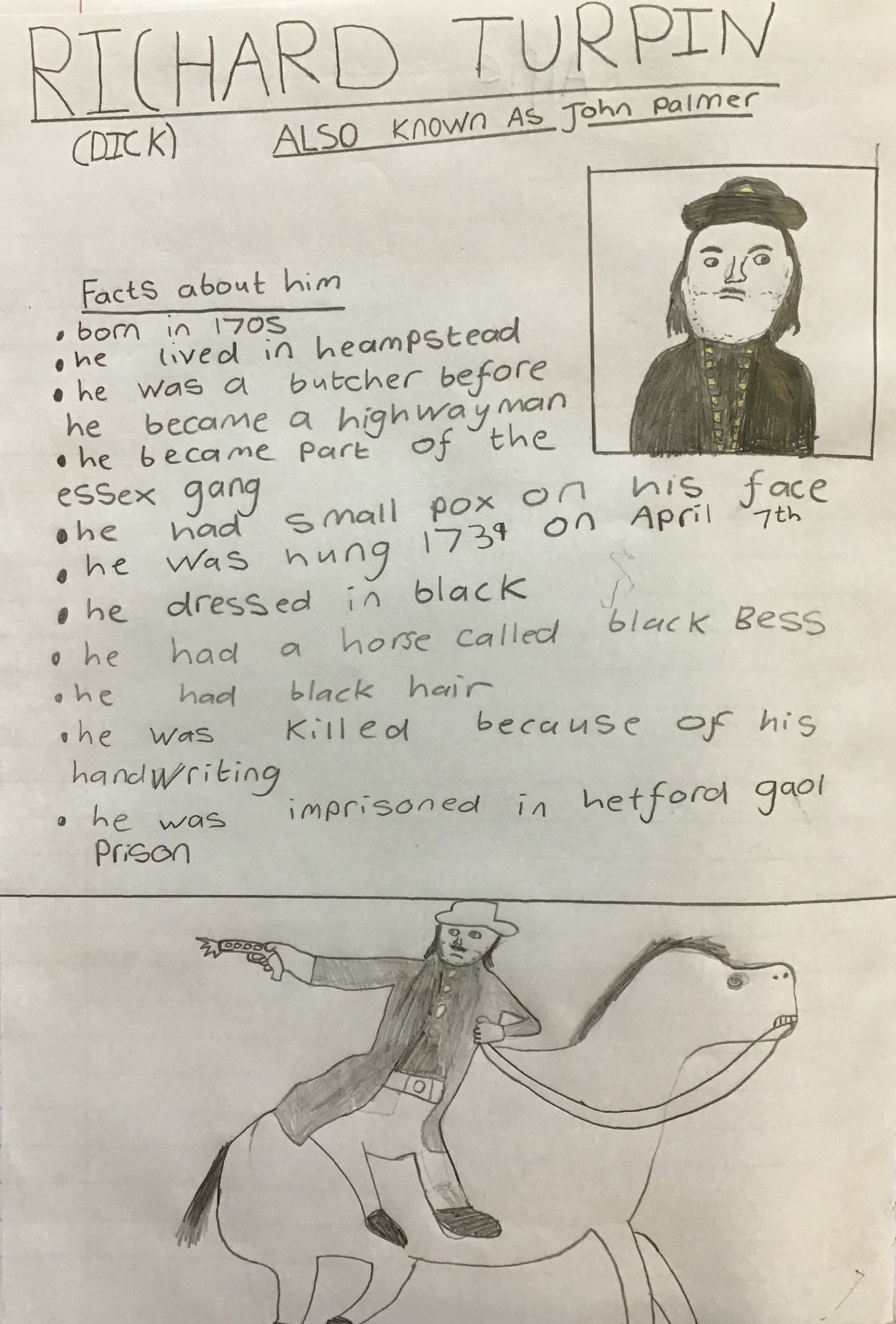 We focus on learning key vocabulary to help us to describe the past and our historical knowledge.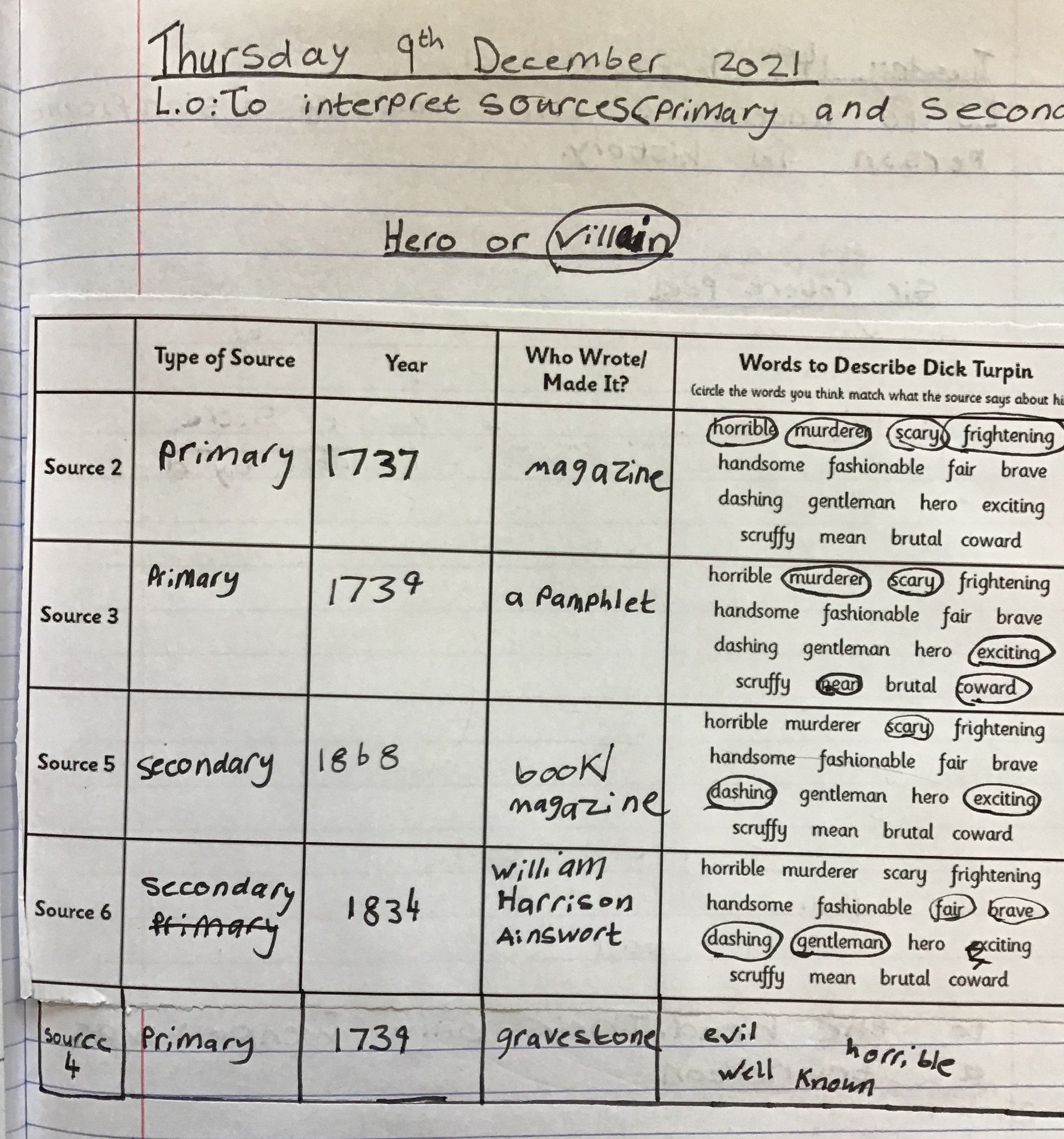 11.1.22
History-An introduction to Christopher Columbus
The children have been busy using their questioning and detective skills by looking at different historical sources and key facts. Ask them about Christopher Columbus' early life.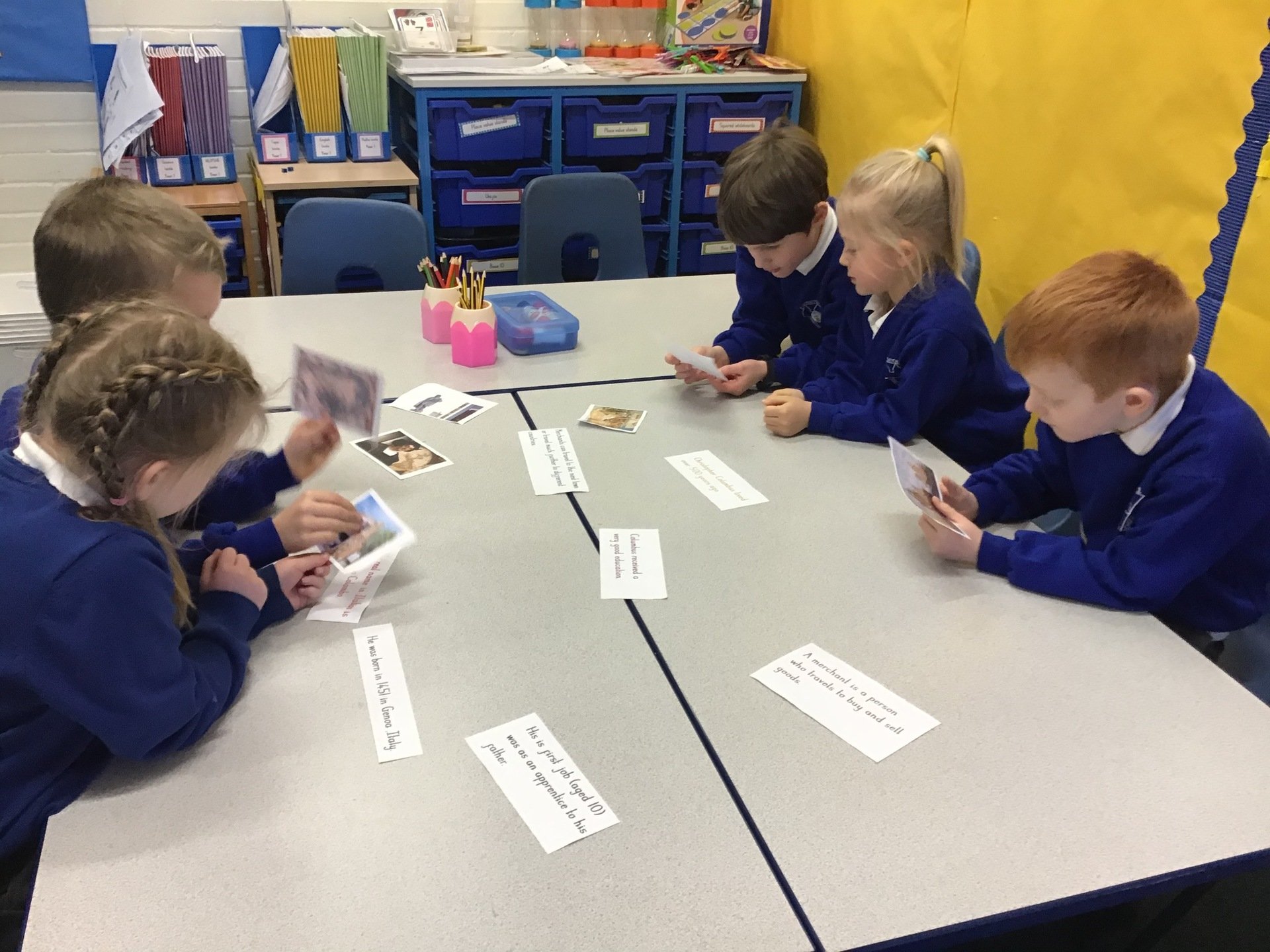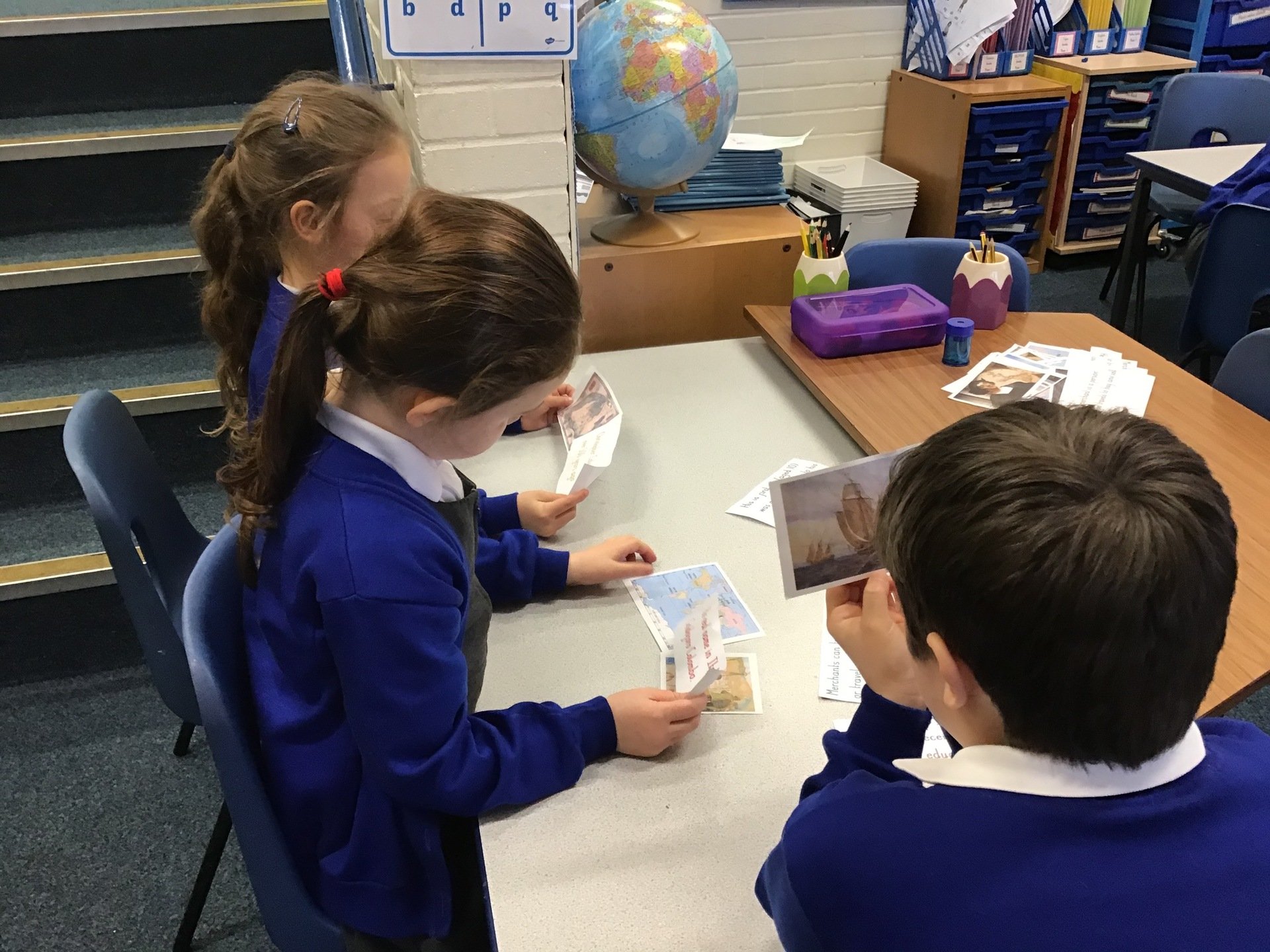 November 2021 - LKS2
Who were the Egyptian Gods?
We enjoyed researching Egyptian Gods using the clues posted around the classroom.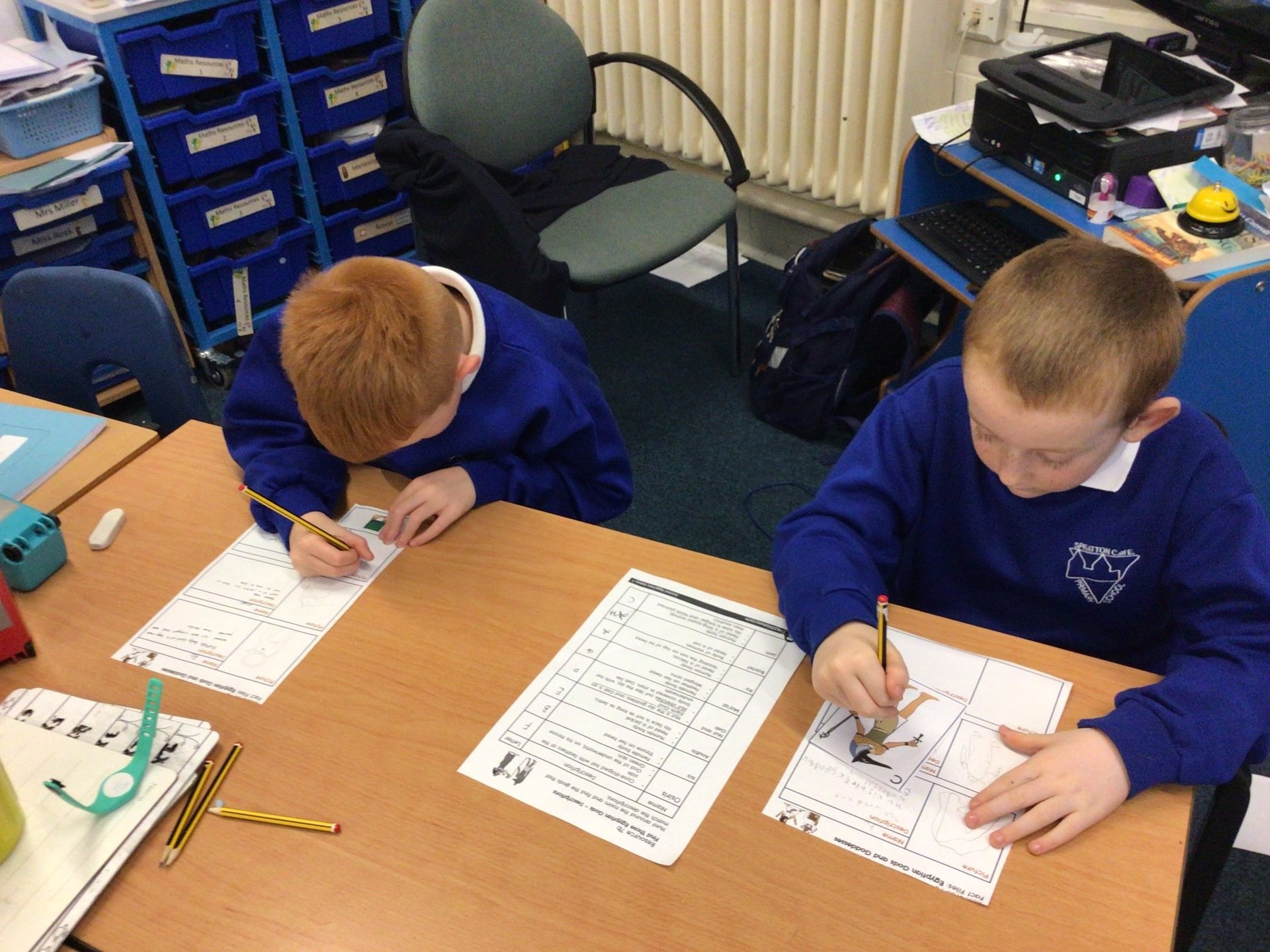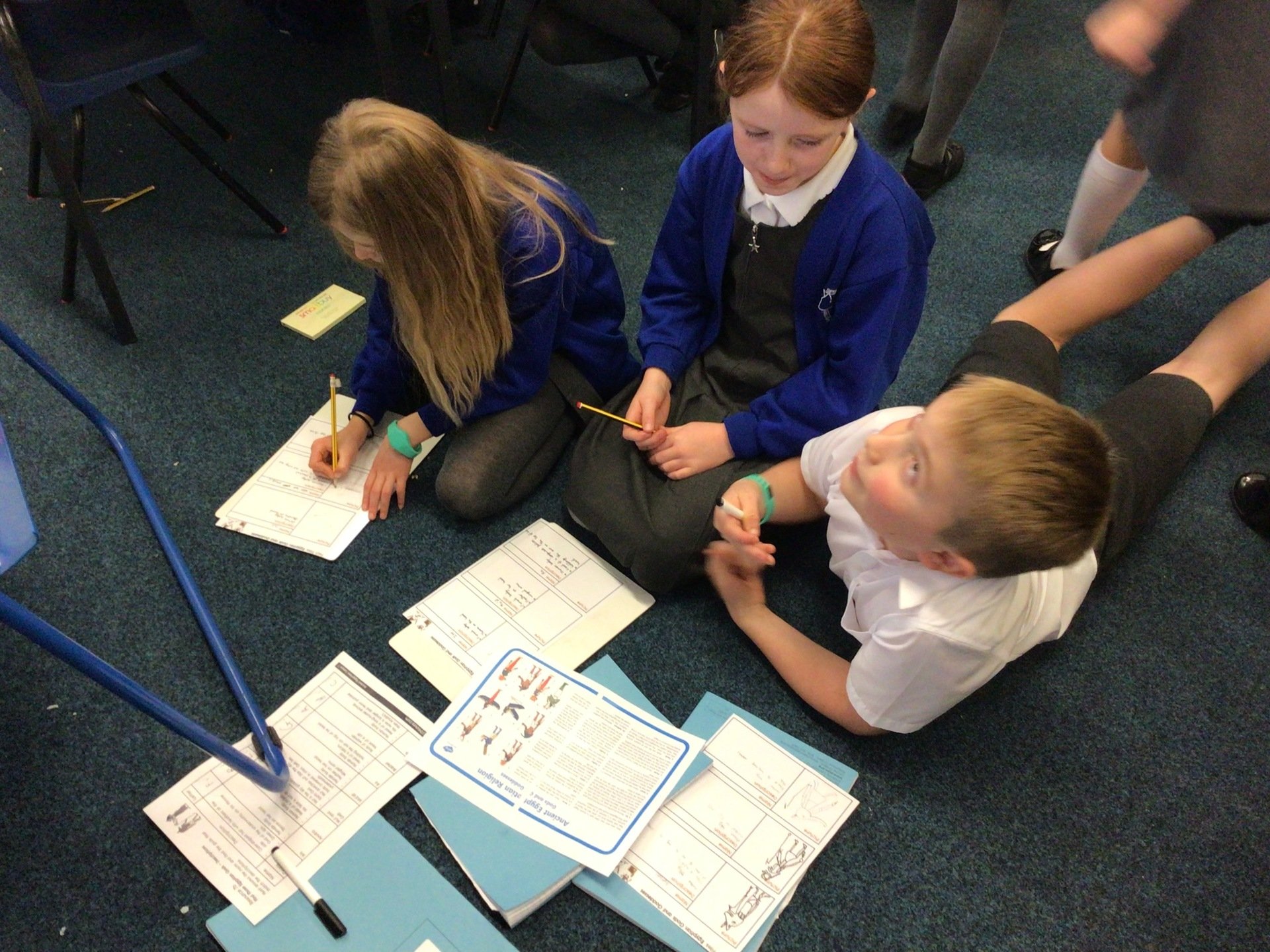 October 2021 - LKS2
Chronology - Sequencing events on timelines
We were learning about the Ancient Egyptians. We began with creating a large chronological timeline of different eras of our time, from the dinosaurs through to the current time so we could understand when and how long ago the Ancient Egyptians lived. We have discovered where Egypt is on the world map and thought about how important the River Nile has been to the Egyptians over the years.
Some of us have also been reading about the Egyptians in our Guided Reading sessions. We will all be great Egyptologists by the end of this unit!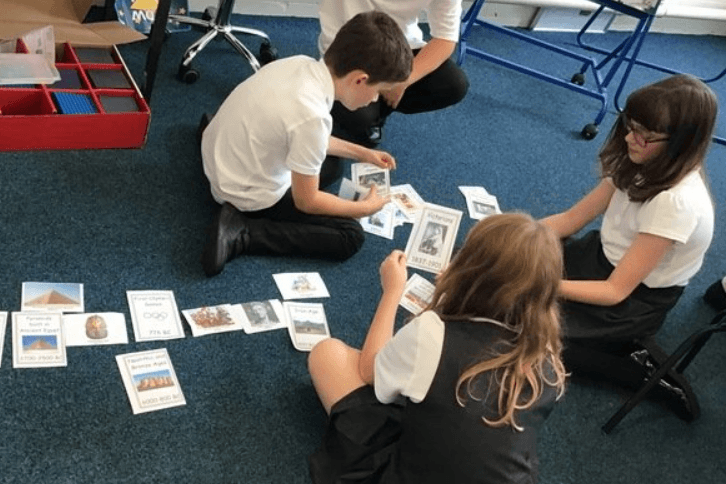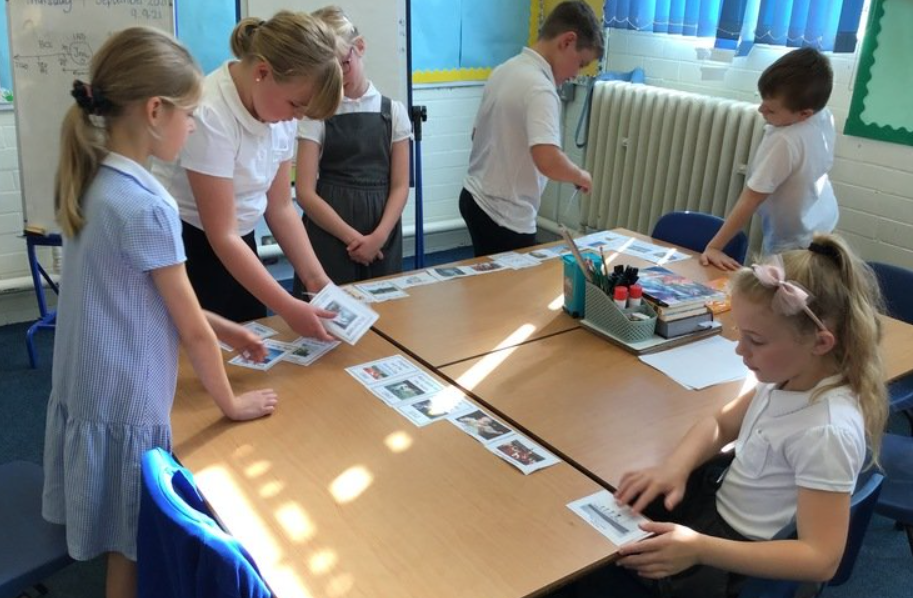 September 2021 - KS1
The Great Fire of London
We found out the answers to these questions....
When did the fire start?
Where did it start?
Who was the king at the time of the fire?
How did they put the fire out?
September 2021 - UKS2
Crime and Punishment
The children got to grips with chronology, putting in order some eras of history that we will be studying in our thematic study of 'Crime and Punishment'.