PHSCE - Personal, Health, Social, Economic and Citizenship Education and RHSE - Relationships, Health and Sex Education
Heartsmart
PHSCE lessons are based on our Heartsmart curriculum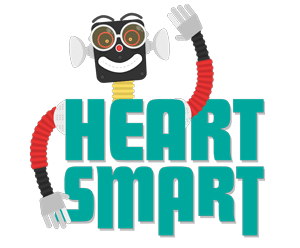 This includes the 'High Five' Themes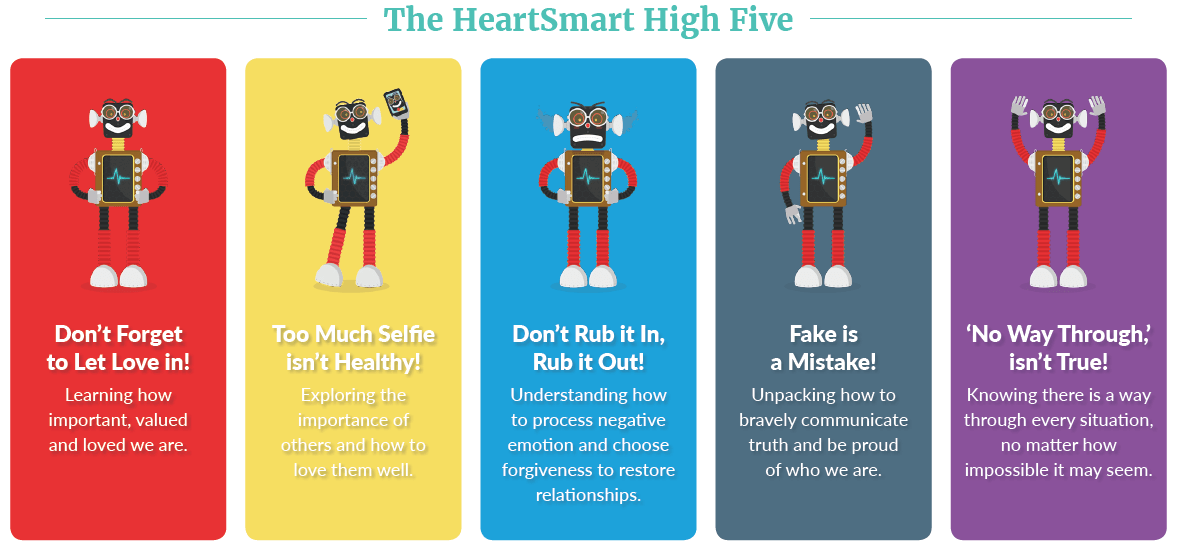 PHSCE
Personal, Health, Social, Citizenship and Economic (PHSCE) education is a subject through which pupils develop the knowledge, skills and attributes they need to manage their lives, now and in the future. PHSCE education helps pupils to manage many of the most critical opportunities, challenges and responsibilities they will face growing up and to thrive as individuals, family members and members of society.
These skills and attributes help pupils to stay healthy, safe and prepare them for life and work in modern Britain. PHSCE education helps pupils to achieve their academic potential, and leave school equipped with skills they will need throughout later life.
Regular PHSCE lessons are based on the Heartsmart programme and supplemented by whole school projects and enrichment events.
Relationships Health and Sex Education
We have a comprehensive Relationships Health and Sex Education Policy which was developed in consultation with Parents/Carers, Staff and Governors of the school. It clearly sets out the knowledge and skills the children will be taught in a age-related progression throughout their time at our school. Much of our RHSE curriculum is covered with in our PHSCE lessons and includes specific units of our RHSE programme, as well as in science and PE. We also deliver the NSPCC Speak Out Stay Safe materials as part of our personal safety strand of PHSCE.
In Upper Key Stage 2 (UKS2) the children learn specific information about puberty for both boys and girls. Parents/Carers are notified before these specific lessons and invited to view the teaching materials in advance.
We aim to answer children's questions about themselves and their bodies, about sex and relationships and human reproduction in an open and honest way, as part of their learning and to promote safeguarding of children. It is our aim to work in a partnership with you to deliver the very important message about loving relationships and family values.
The Spratton Five Ways to Wellbeing (5W2W Project)
Wellbeing is a priority for us here at Spratton CE Primary School. We focus on the potential benefits to everybody's physical and mental health of ensuring we have opportunities to do the following in our everyday lives: Connect, Be active, Take notice, Learn and Give. We help children to learn ways to build resilience, develop positive mental health and learn life-long strategies to build, maintain and protect their wellbeing. Our daily ZenTen activities promote positive health and wellbeing, and help us to learn strategies to maintain good physical and mental health in addition to regular PE and PHSCE lessons.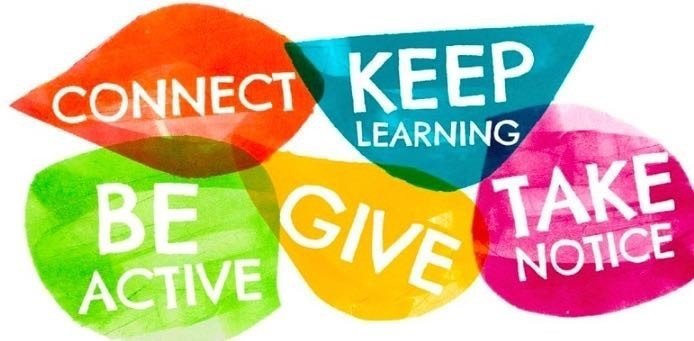 Coram Life Education Classroom
Each year we have a visit from the Coram Life Education Classroom, exploring some Personal Health Social and Citizenship Education (PHSCE) themes including Being Me, Feelings and Decisions within the theme of 'Helping Children Make Healthy Choices.'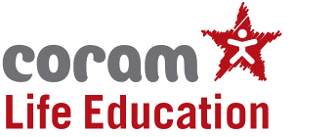 Through meeting Harold the Giraffe and his friends, or being aliens on an adventure to a theme park in outer space, these fun, engaging and memorable life skills lessons include discussions, watching short films and thinking about how our choices and behaviours can affect our health and learning.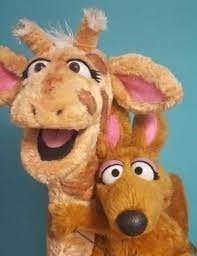 These sessions also link to our wider Five Ways to Wellbeing (5W2W) project, helping children to develop the skills they need to proactively manage their own health and wellbeing and deal with challenges that life inevitably gives us.
NSPCC
We also teach our children about keeping themselves safe through the NSPCC's personal safety programmes at an age-appropriate level.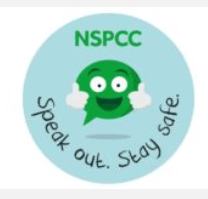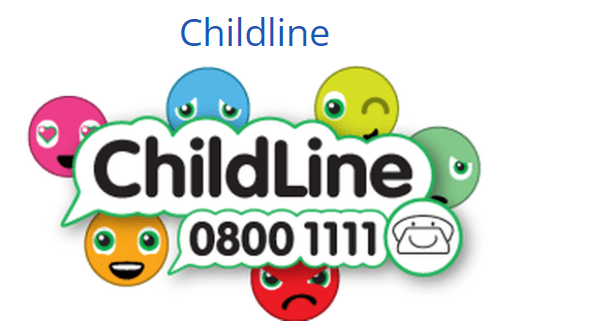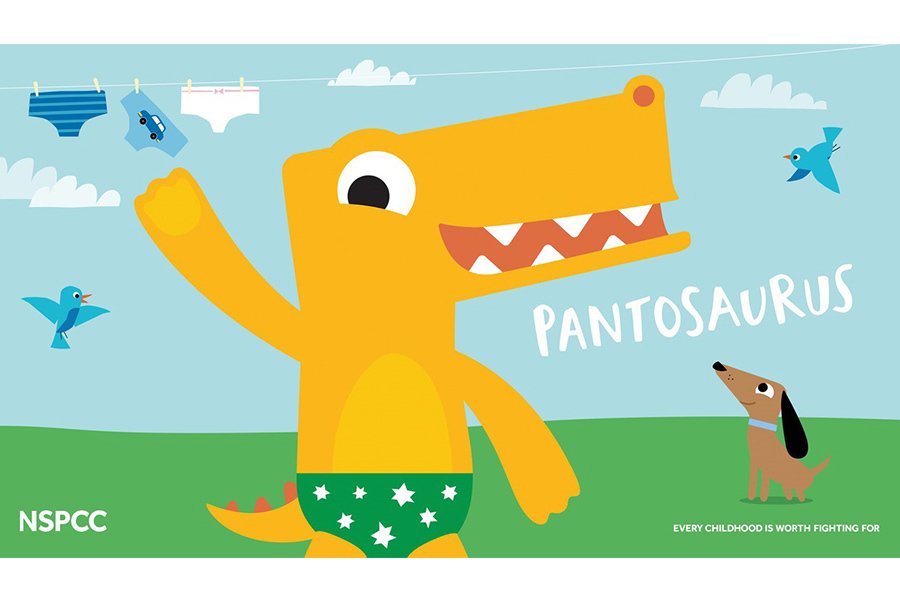 PHSCE RHSE and 5W2W News
29.4.22
Magnificent Minds: Sunflower Growing Challenge

Our Year 5 Magnificent Mind Champions are planning a lunchtime activity that will give the whole school the opportunity to plant their very own sunflower seed that they will be able to bring home to nurture
and watch them grow.
Who will grow the tallest sunflower at Spratton Primary?!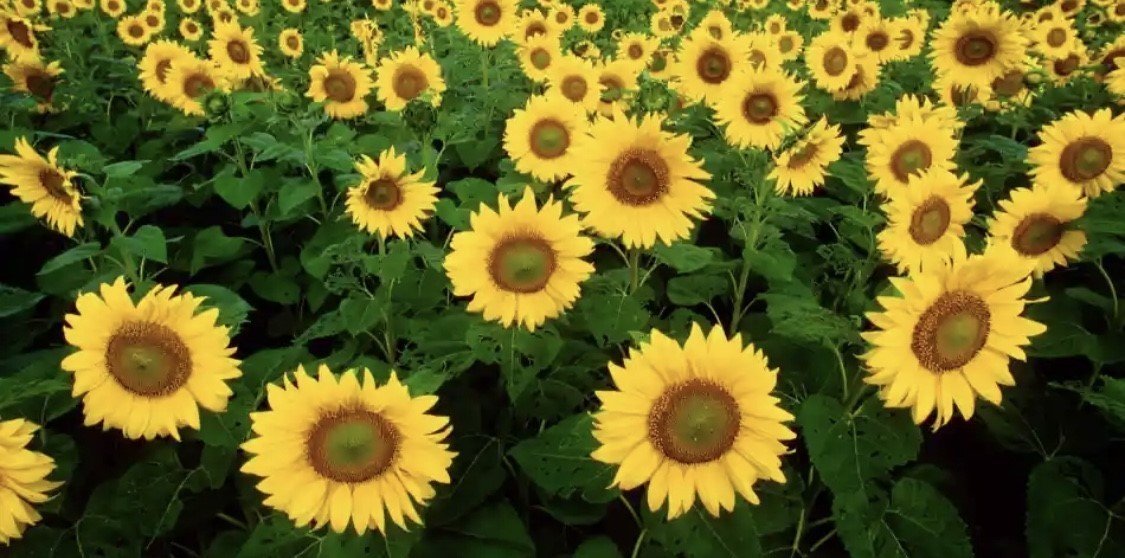 Growing seeds, plants and doing gardening can have positive effects on our wellbeing. Here are a few of the suggested benefits:
SENSE OF RESPONSIBILITY: Gardening can provide a sense of responsibility as taking care of plants can add a sense of purpose, meaning and fulfilment.

NURTURING: Care-taking of any sort can provide us a sense of being nurturing to another living thing. Many people enjoy starting from tiny seeds, watching them sprout into seedlings and eventually grow and bloom. The process allows people to really care and nurture something that will grow and succeed. Research has shown that providing support and nurturance can lead to reduced stress, increased happiness and feelings of connectedness.

FOCUS AND BEING IN THE PRESENT MOMENT: It may be surprising for some, but gardening can assist you in living in the present moment. It brings you to the here and now and as you focus on the activity at hand. It can increase your state of mindfulness. The activity also promotes interest and enthusiasm for the future as many want to see their plants grow and bloom.

GETS YOU ACTIVE AND OUTDOORS: Gardening can get you active and take you outdoors to tend to plants and water. Many people find that just being outdoors, in the sunshine and fresh air can add a very healthy outlet in their life. It also allows for sensory experiences due to textures, colors, smells, etc., which can be helpful in stimulating the brain and responses of the person involved.

BRINGS ABOUT FEELINGS OF SUCCESS: Gardening can actually bring on improved confidence and self-esteem. It's fun and exciting and it gets even better when seeds and plants grow and grow. When you put in dedication for something, it can bring on positive feelings.
22.4.22
Scarf Life Space Visit
On Thursday, we had a visit from the Coram 'Life Space'. All classes spent some time in the space learning all about themselves as part of our PHSCE (Personal, Social, Health and Citizenship Education) and 5W2W (Five Ways to Wellbeing) learning.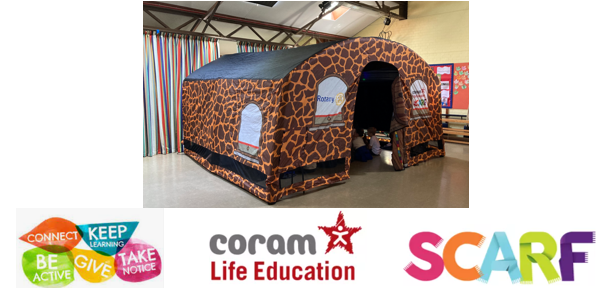 Coram Life Education & SCARF are the UK's leading charity provider of PSHE and wellbeing education in primary schools. SCARF: Safety, Caring, Achievement, Resilience, Friendship.
The children took part in various activities, including watching films and puppets, to learn all about themselves and looking after their physical and mental wellbeing in different themes; All about me (EYFS) Friends (UKS2) Meet the Brain (LKS2) My Wonderful Body (KS1).

April 2022
5W2W - Five Ways to Wellbeing - Magnificent Mind Champions with Pacesetters
Magnificent Mind Champions are Year 5 pupils who help to spread lots of positive mental health related messages across our school. They are trained and supported by Pacesetters to do this.
The Magnificent Mind Champions are planning to share wellbeing activities with other children in the school later this half term and to share lots of information, hints and tips with the whole school.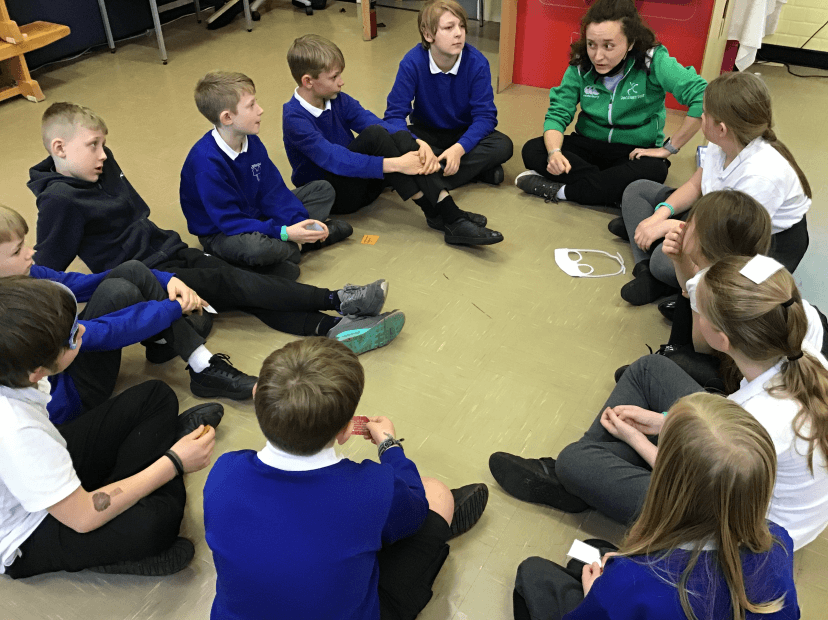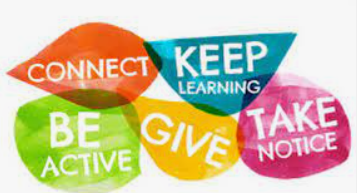 "Without some sense of wellbeing in life, children cannot flourish and reach their potential. Although there are research studies to back up this claim, most educators will know from their own experiences that when we have a sense of wellbeing in our lives, we are far better able to take in new information, take risks in our learning and take responsibility for our learning." Young Minds Website
Deaf Awareness
In BSL week (March 14th - 18th 2022) we had a visit from Clare Hudson from Signing for Schools.
Miss Hudson visited every class in school to teach the children some BSL sign language and fingerspelling. The children really enjoyed singing and signing and signed storytelling, as well as finding out about deafness and how we can communicate more effectively with all people, including those with hearing difficulties.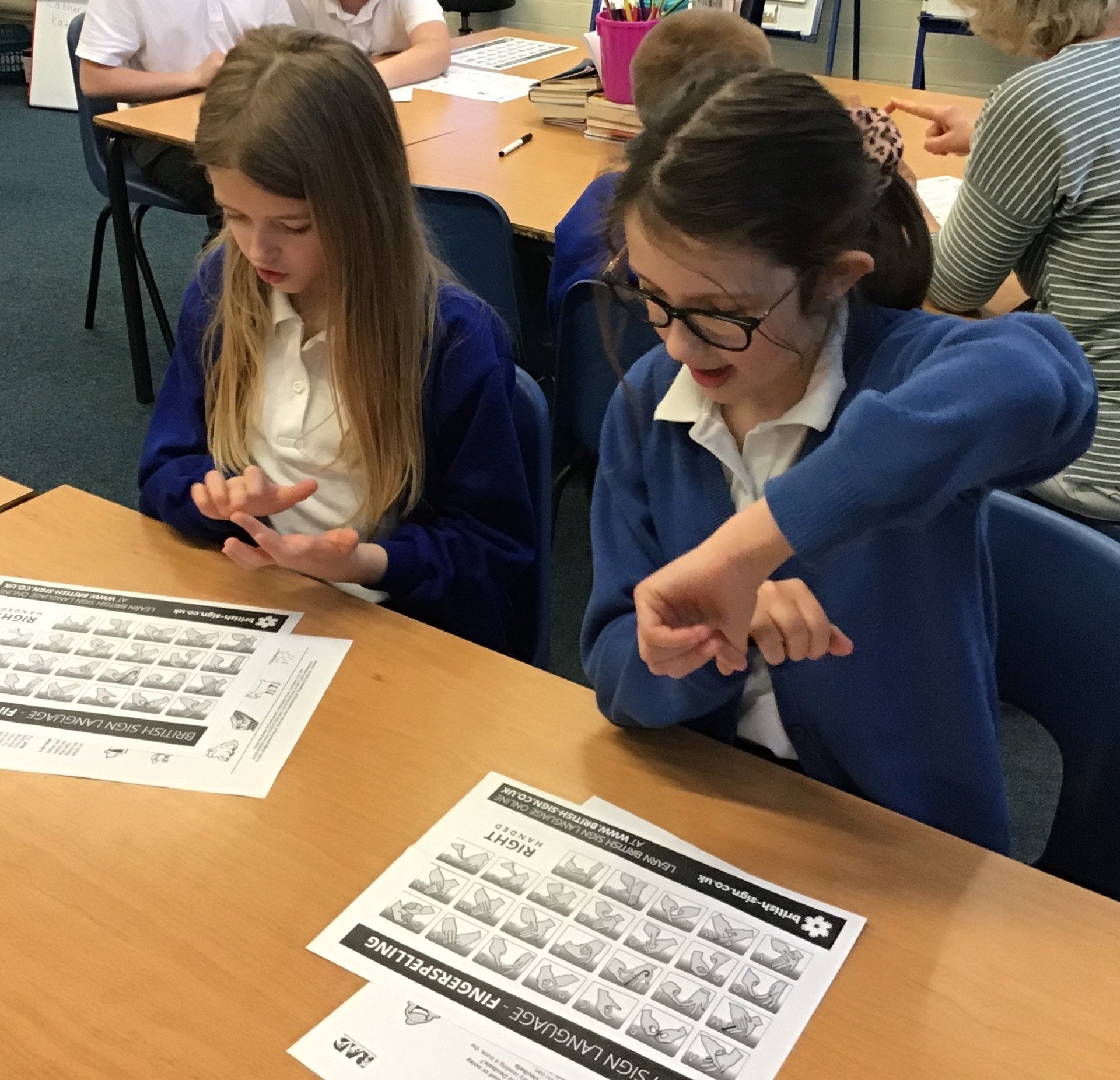 Older children also found out about how the ear and hearing aids work. This was the first of two visits as part of a curriculum enrichment activity which links our Personal, Health, Social, Citizenship and Economic (PHSCE) education with our Christian Values and Wellbeing (5W2W) strands, helping children to develop the knowledge, skills and attributes they need to manage their lives, now and in the future and become caring and responsible individuals, family members and members of society.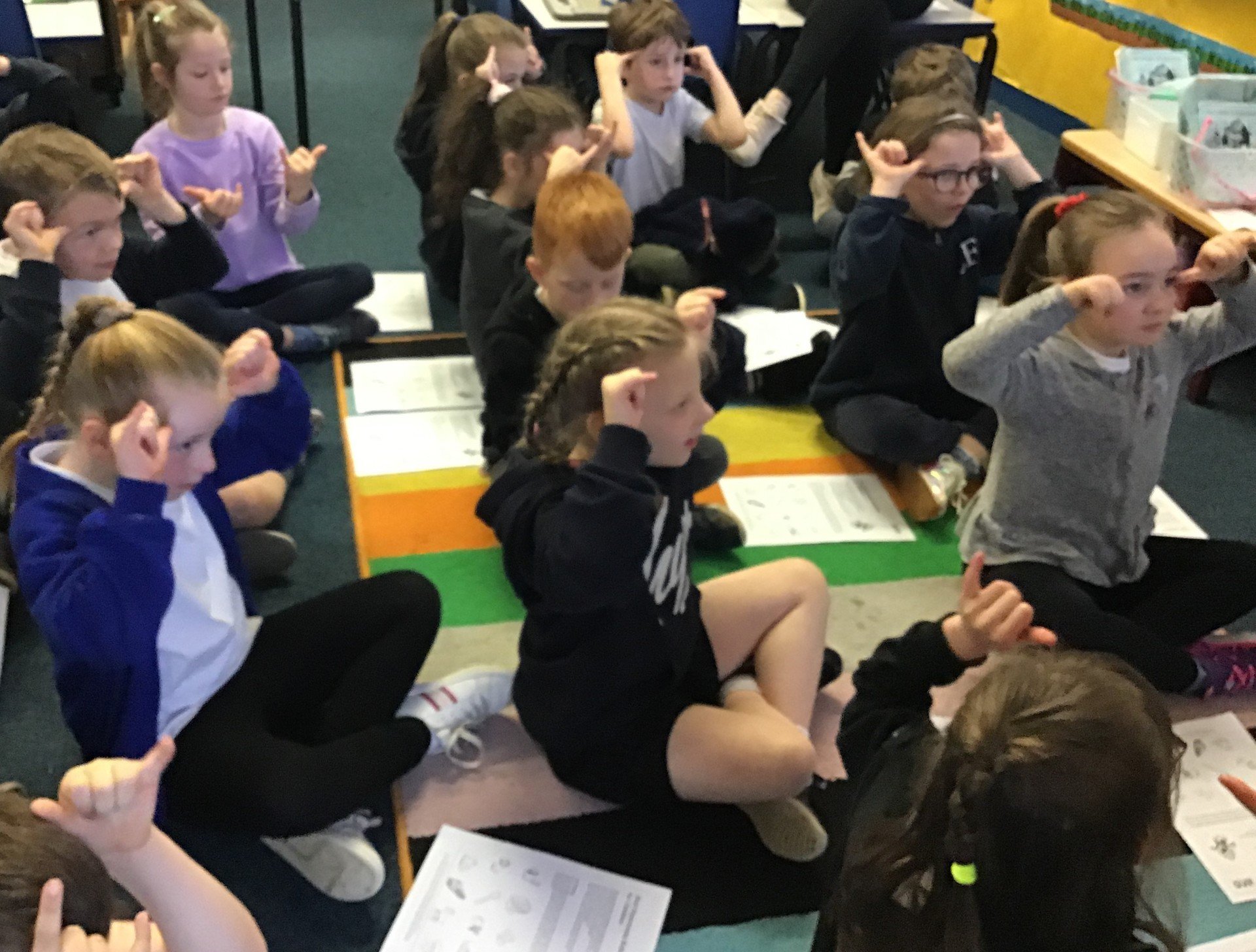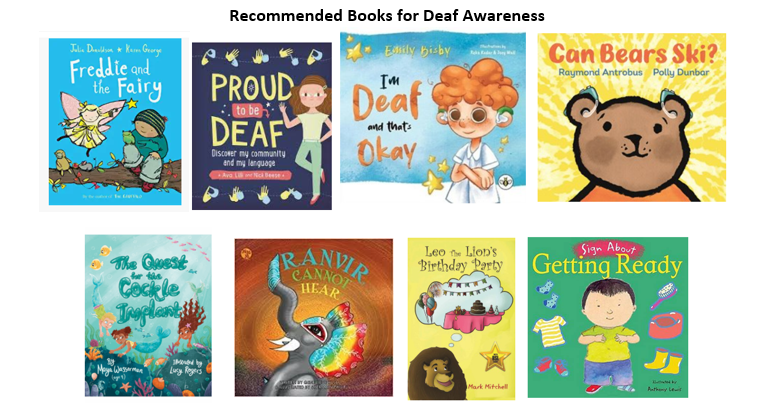 Children's Mental Health Week 7-13th February 2022
In our PHSCE (Personal, Health, Social and Citizenship Education) lessons, we we took part in some activities for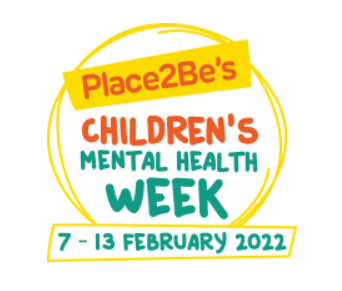 T
The theme this year was Growing Together. We encouraged children (and adults) to consider how they have grown, and how they can help others to grow.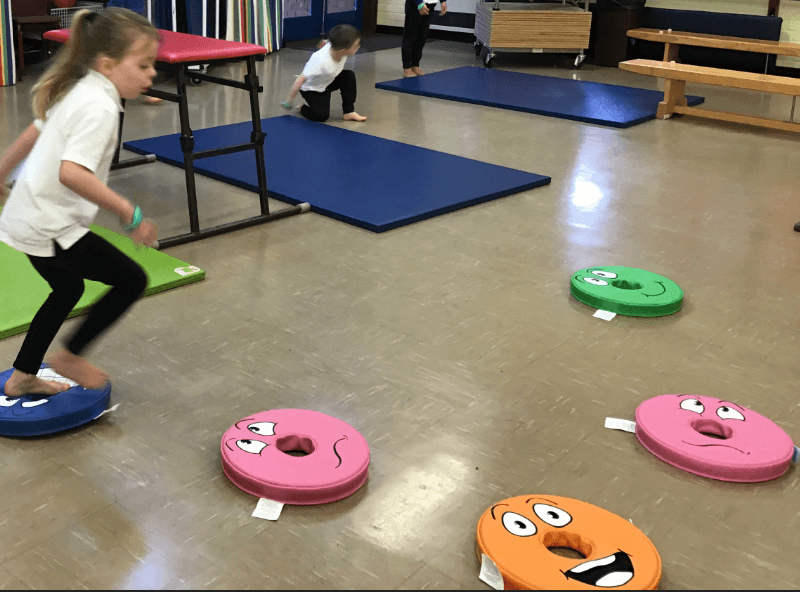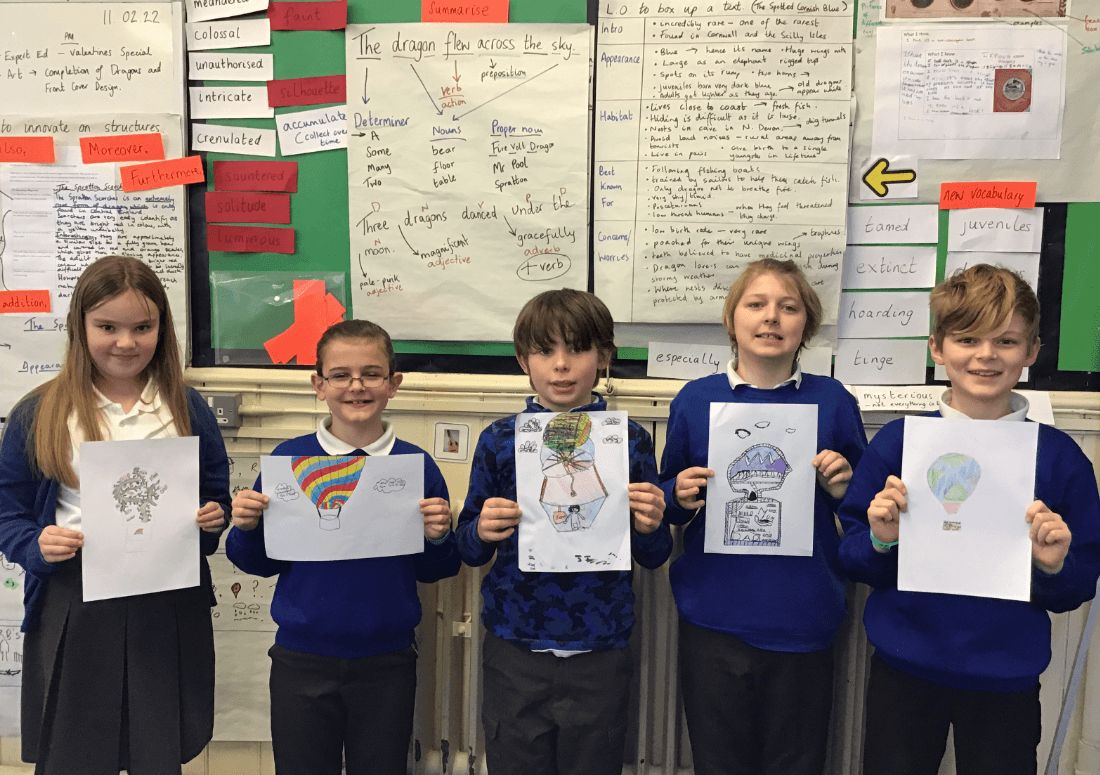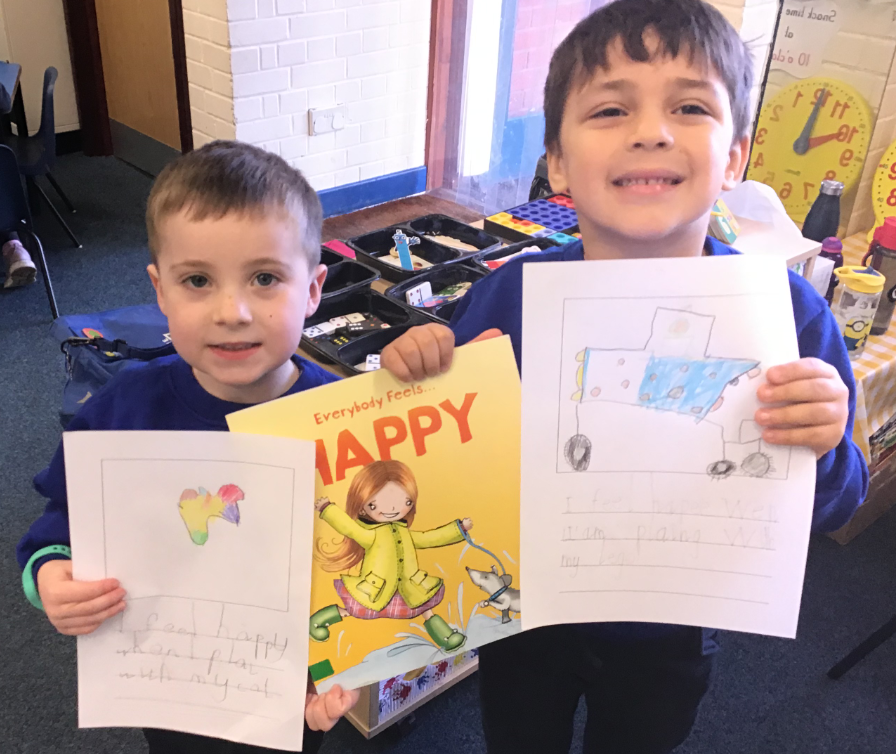 February 2022
EYFS Class - NSPCC's Personal Safety Programme 'Pantosaurus'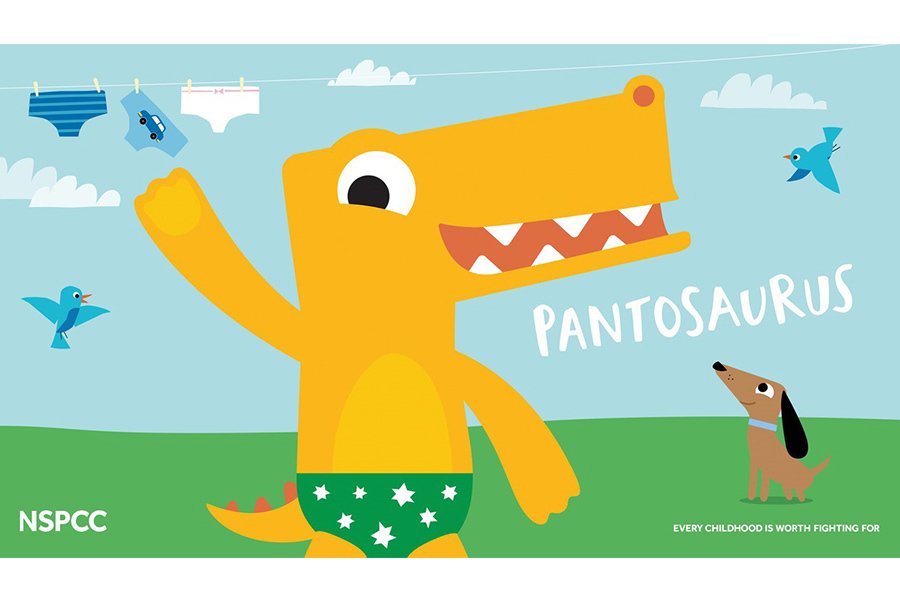 As part of our PSED lessons, in EYFS we use materials developed by the NSPCC, called 'Pantosaurus' to help to teach the children about keeping themselves safe.
With the help of a friendly 'Pantosaurus' dinosaur, the children learn about how the parts of their bodies which are covered by underwear, are private parts and are not for other people to see or touch. The children also learn about how important it is to talk to someone about anything which upsets or worries them.
If you would like to know more about this, or familiarise yourself with the NSPCC 'Pantosaurus' materials, which include a video and song, further information can be found using the link below.
https://www.nspcc.org.uk/keeping-children-safe/support-for-parents/pants-underwear-rule/
Please don't hesitate to contact us, if you have any questions or concerns.
04.02.22
Year 5 had a special 'wellbeing day' delivered by pacesetters which gave pupils the ability to create toolkits for dealing with their own mental wellbeing. They really enjoyed the day!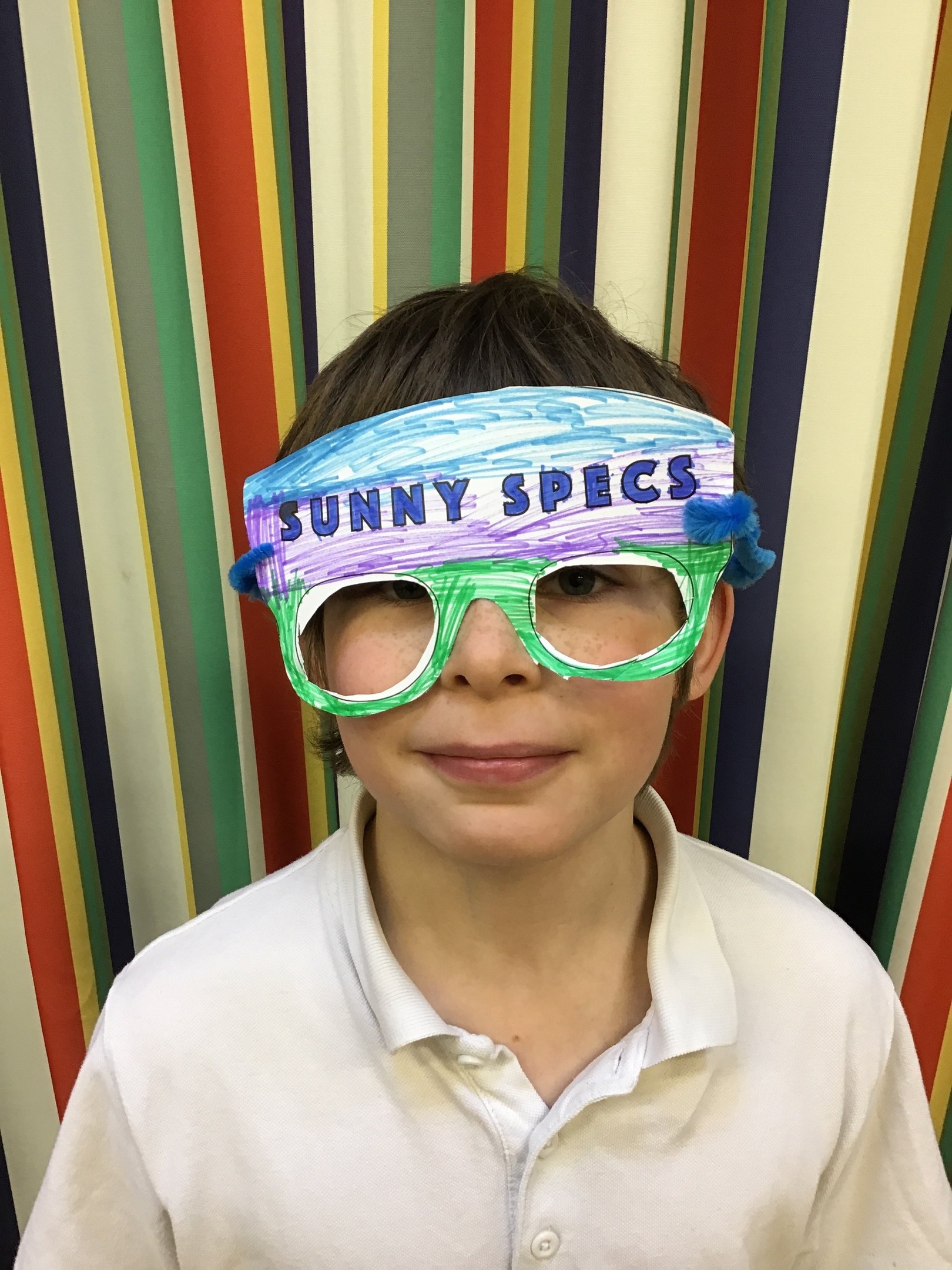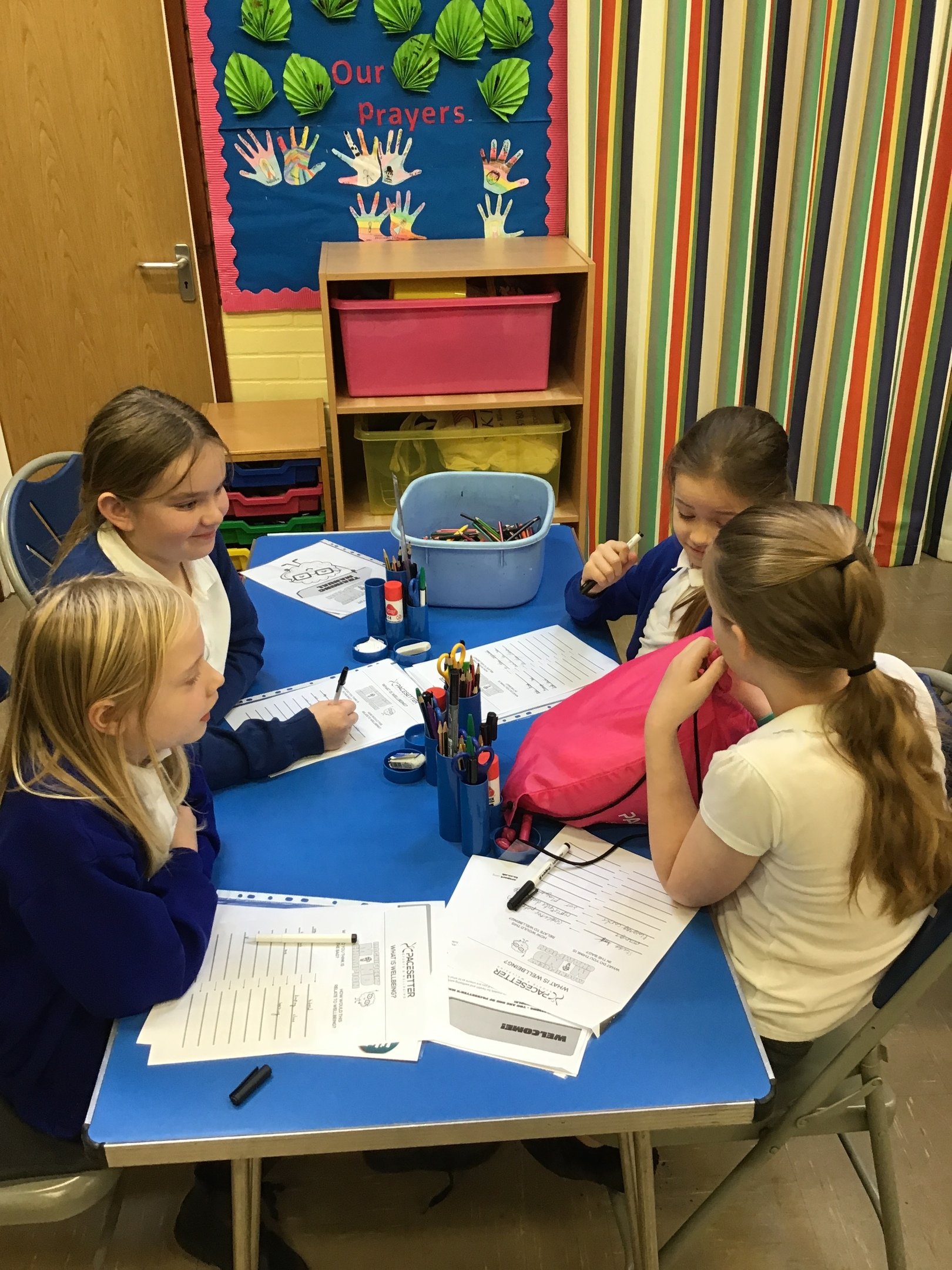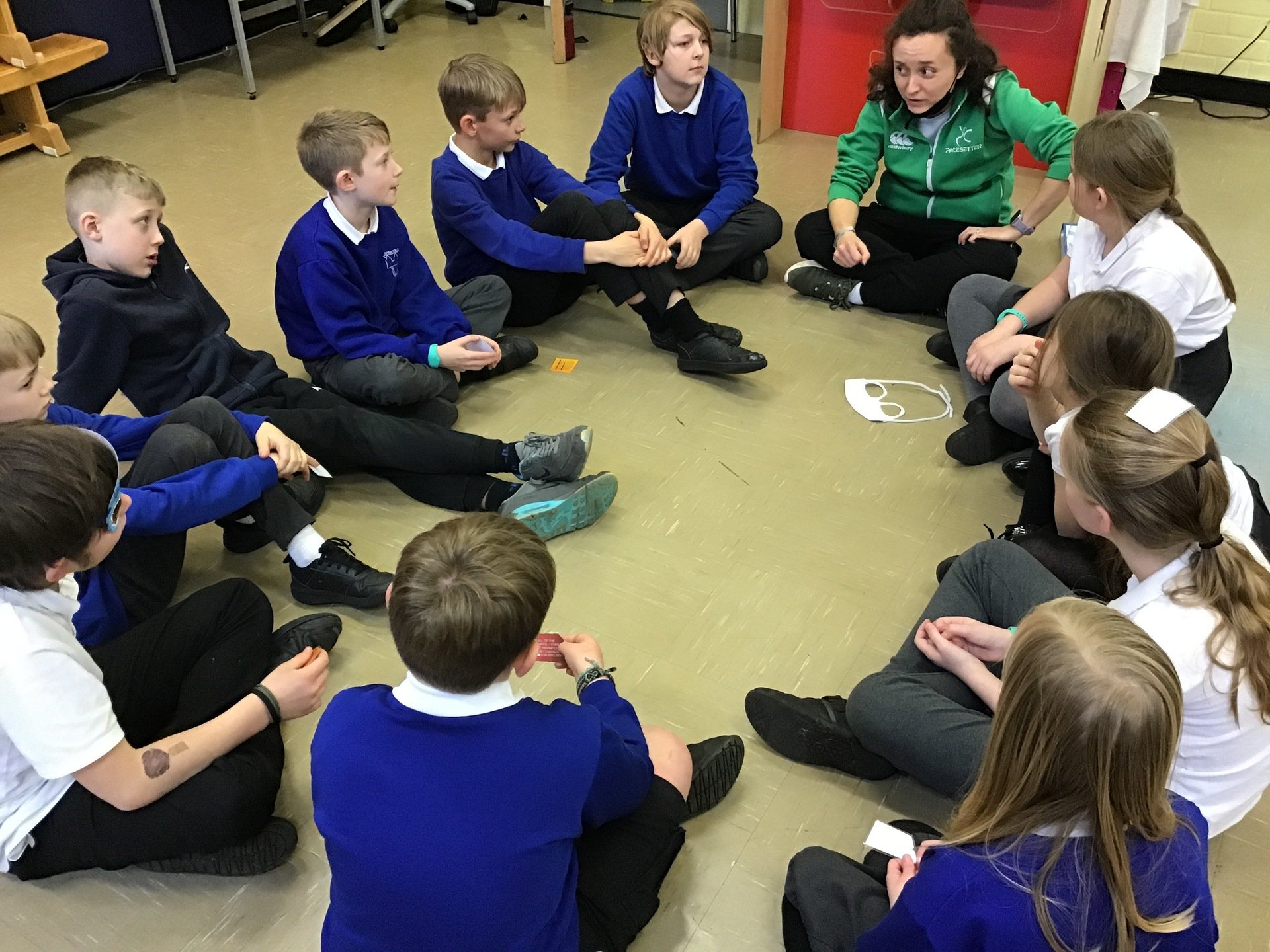 November 2021 - Whole School
Outdoor Classroom Day
Outdoor Classroom Day is a global movement to inspire and celebrate outdoor play and learning.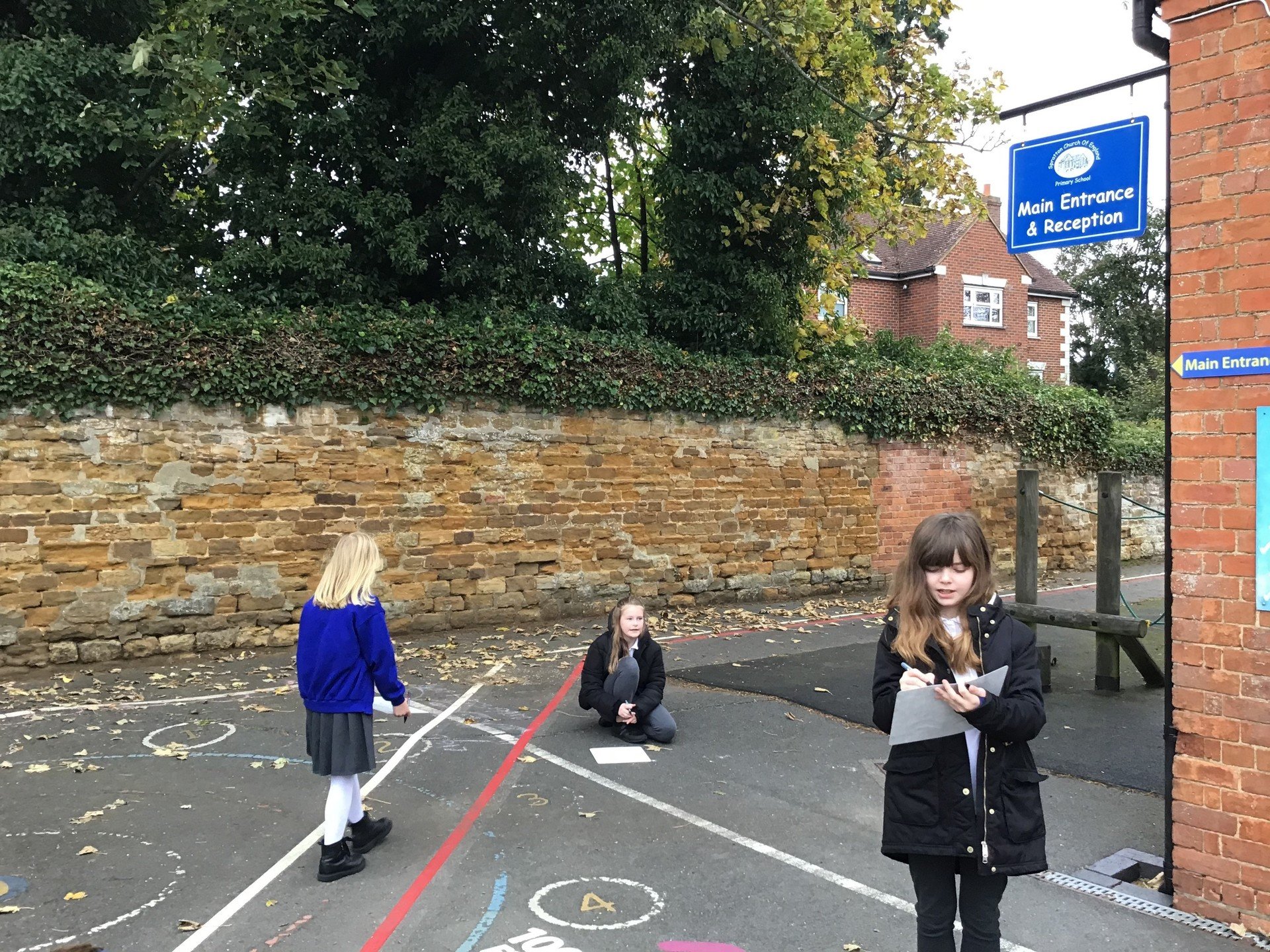 Children are spending less time than ever before outdoors – and this is affecting their health, wellbeing and development. Time outdoors helps them to be happier and healthier and equips them with skills they need for everyday life. We do regularly have outdoor lessons in some subject areas.
However, classes spent some time learning in different ways to usual outdoors.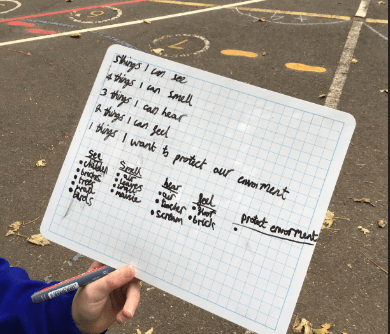 The children enjoyed engaging with the environment and took the opportunity to spend some time on one our Five Ways to Wellbeing (5W2W) Take Notice.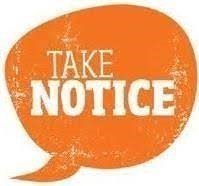 We are blessed with fantastic outdoor areas, facilities and views in our school. It is important that we are grateful for what we have.
October 2021 - Whole School
Social Responsibility
We recently had a visit from our local PCSOs (Police Community Support Officers) who talked to the children about Bonfire Night and firework safety. They gave advice about enjoying the events whilst keeping safe and avoiding accidents or injury. They also reminded us of the impact fireworks can have on pets and suggested ways to protect them. Classic FM are playing calming music for pets tonight.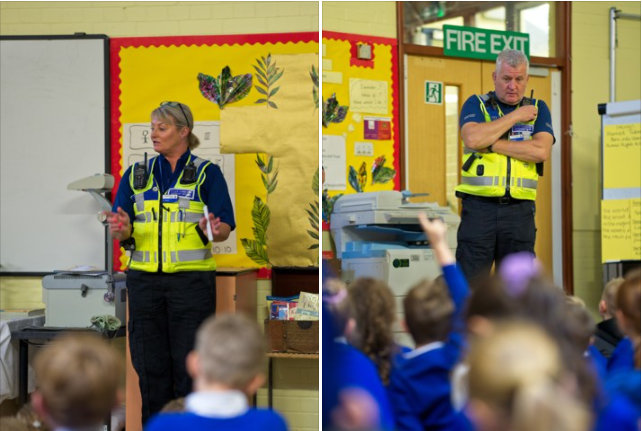 September 2021 - KS1
Relationships
How can we be a good friend to others?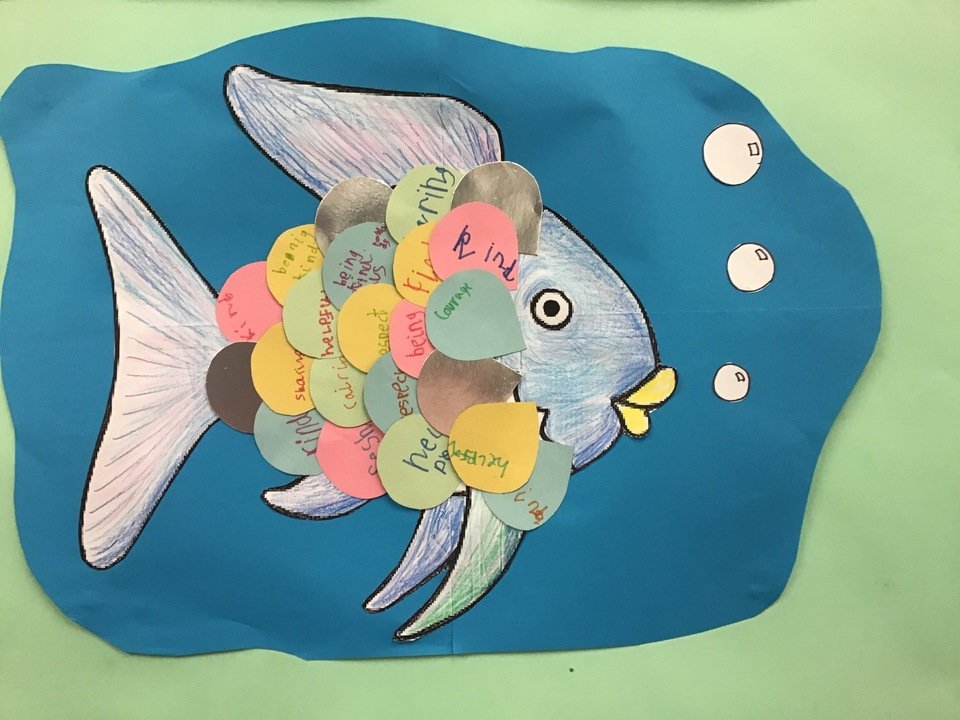 December 2020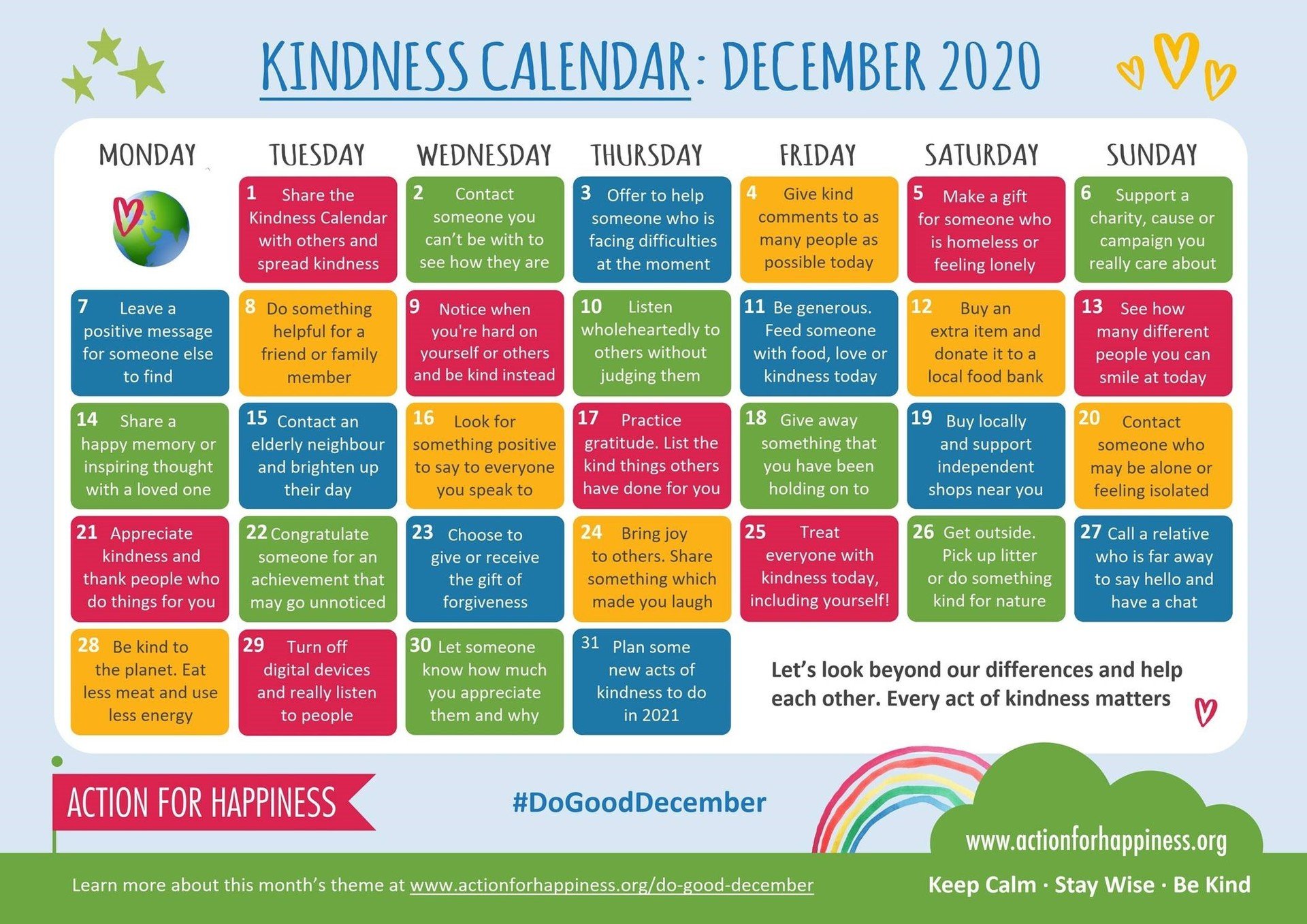 RSE DAY Thursday 25th June
Celebrating Positive Relationships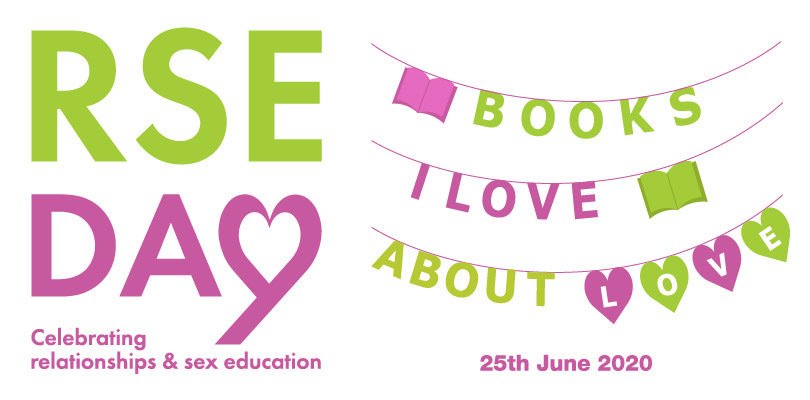 RSE Day June 25th - RSE Day is a day to celebrate excellent RSE, that promotes the wellbeing of, and safeguards, children and young people.
Relationships and Sex Education is part of the National Programme for PHSCE (Personal, Health, Social and Citizenship) curriculum.
Good quality RSE needs to happen all year round, but 25 June is an opportunity to start new conversations and share what we are doing with others. Because RSE includes learning about relationships in the widest sense and is the responsibility of parents and schools, RSE Day is a great opportunity to share ideas for activities that involve the whole community.
This list of ideas below is designed to inspire us to join in with RSE Day on 25 June 2020.
This year the theme for RSE Day is 'Books I love about love' so many of the ideas in this list support this theme.
To comply with current legislation we always inform parents/carers of our plans for RSE Day work in school in advance to give them the option to withdraw their child. Due to the current situation, we have produced this list of ideas to enable parents/carers to take an opt-in approach by choosing to include some of the activities in Home Learning if they wish. Please see the list of suggested activities below, with a Year group indication. Of course, you may wish to choose ideas from another Year Group, as appropriate for your child.
If you take any photos of RSE activities, please send them to the office@ email address for including on Class Pages on our website.
Reception

Create a heart using collage. Find words, colours, shapes and textures from scrap material and packaging, and glue or arrange the materials into a heart shape. Display in your workbook, window, on your pavement or balcony.

Using heart cut-outs ask children to write one thing they love about themselves and one thing they love about somebody else

Year 1

Read the story 'What colour is love?' By Linda Strachan. Use heart cut-outs and ask your child to write one thing they love about themselves and one thing they love about somebody else. Draw each member of your family on a piece of paper bunting (triangle of card or paper) – punch two holes in the top of each one, thread string through to make bunting.

Ask each member of the family to complete the sentence 'love is…..' using chalk or a stone to write on the yard or pavement.

Years 2 and 3

Learn how to say phrases such as 'friend', 'I miss you', 'I love you' and 'thank you for being my friend' in different languages.

Create a storyboard of ideas of ways to say 'hello' to your friends and showing you care through social distancing.

Years

4 and 5

Ask your child to write and deliver a letter or card to someone who is special to them. This might be a member of their family, a neighbour, a friend or someone at school. In the letter they could explain why the person and relationship matters to them. Grown- ups in the family could do the same activity!

Create poems about love. This could be about love for your friends you are missing at this time or love for family members. For inspiration on how to create a poem while going for a walk or using poetry collage have a look at Usborne Quick Links and Tate websites

Year 6

Ask your child to write and deliver a letter or card to someone who is special to them. This might be a member of their family, a neighbour, a friend or someone at school. In the letter they could explain why the person and relationship matters to them. Grown- ups in the family could do the same activity!

Have a discussion with your child about what makes a healthy relationship. Ask them to create a poster using words or themes which come out of your discussion.