Curriculum - Science
We recognise the importance of providing all children with a broad and balanced curriculum which is engaging and encompasses all aspects of our vision and values.
A thematic unit approach is taken when planning much of the curriculum, incorporating the framework of the National Curriculum 2014 and our own school curriculum enrichment and enhancement activities.
Staff plan together initially to develop ideas for the curriculum as part of a Long Term Plan and then work in teams and individually to develop unit plans and tailor specific activities for their own classes, taking into account individual needs.
Core skills in English, Maths, Science and Computing are often taught discretely as well as through the topic, with children being given opportunities to apply the core skills they are learning within broader topics.
Science
The age-related requirements of the National Curriculum 2014 in Science are met through a rotating programme of scientific themes to ensure children learn through Scientific Enquiry and Working Scientifically at an appropriate level. This is part of our PDET Curriculum Plan.
If you have any questions about our Science Curriculum - Please contact our Science Subject Leader Mrs Hunt via the School Office.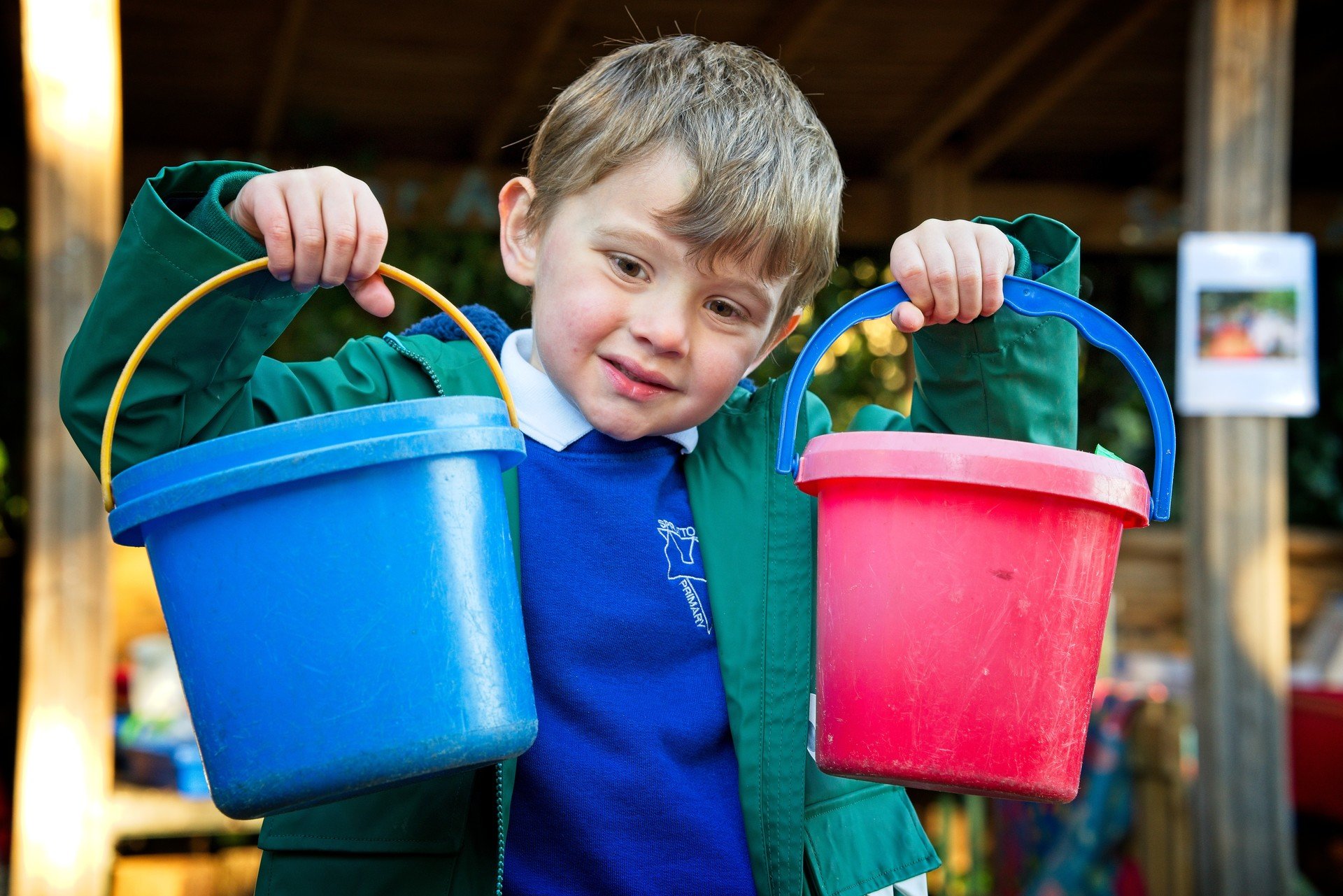 4.2.22
Science and Geography
Spring 1 2022
LKS2 have enjoyed learning about the Water cycle , linked to both states of matter in Science and Rivers in Geography, They completed a water cycle investigation and learned to use new vocabulary to describe the process.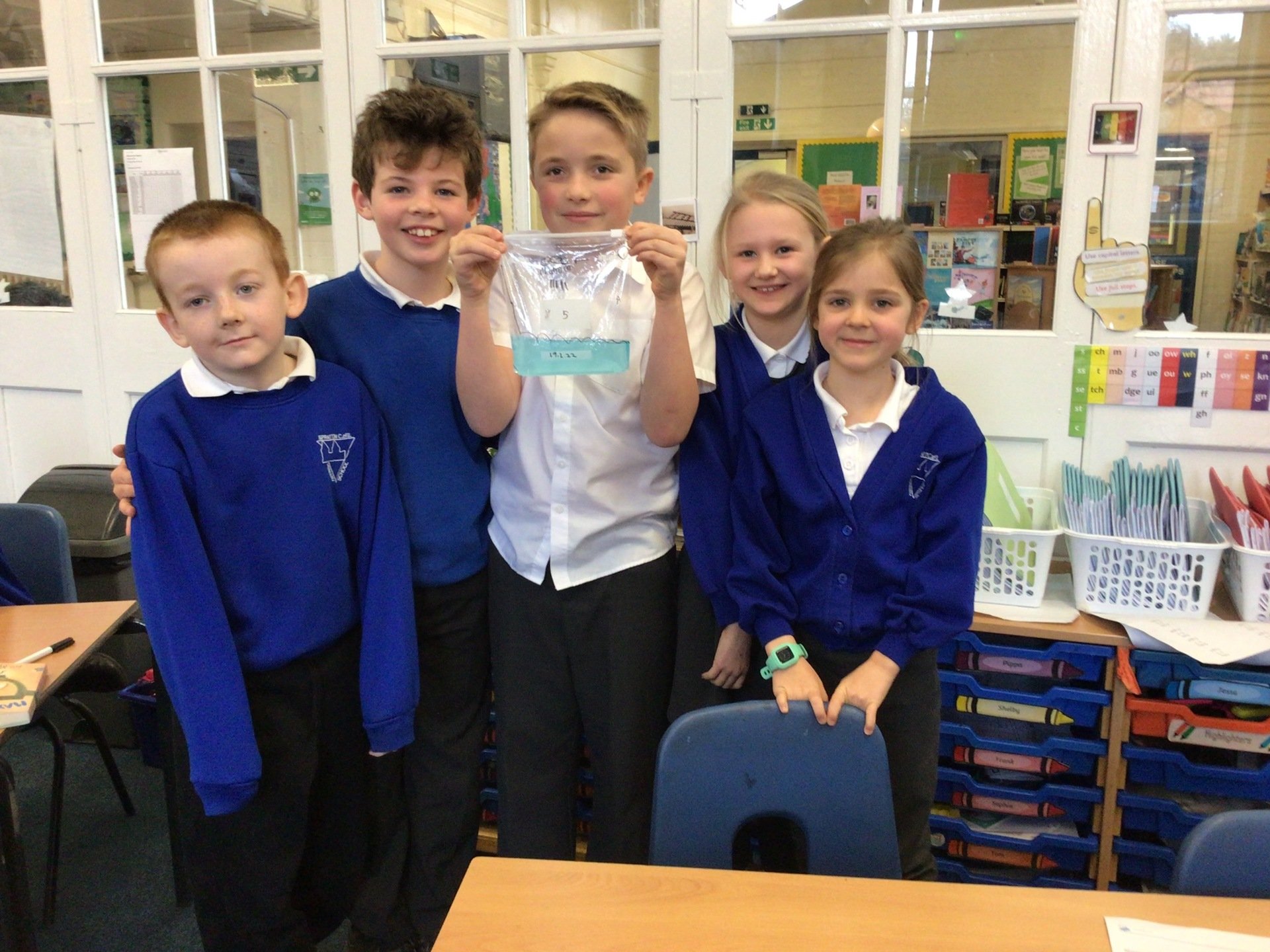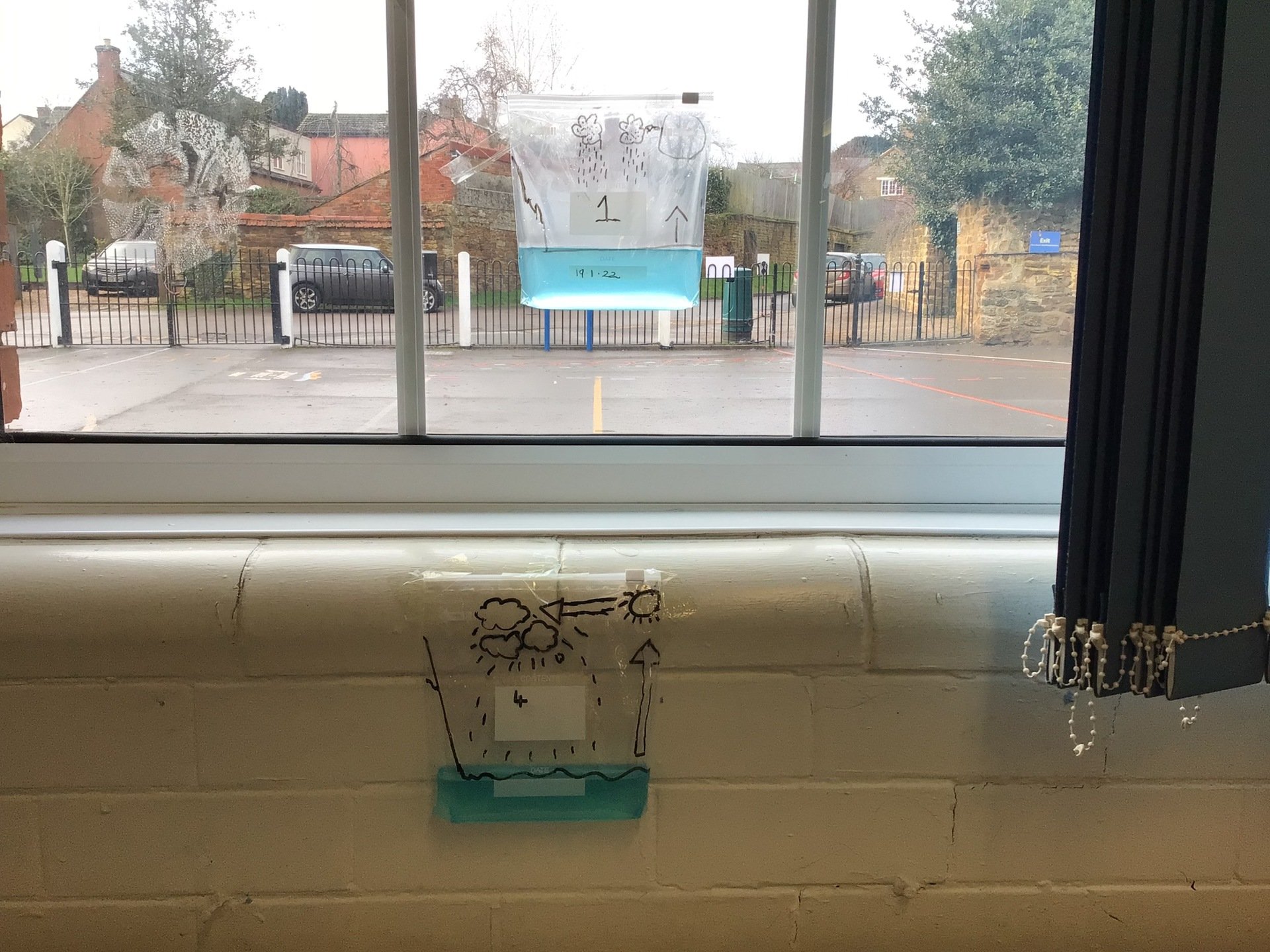 Science
To finish our States of matter unit we investigated how an ice cube melts within different conditions.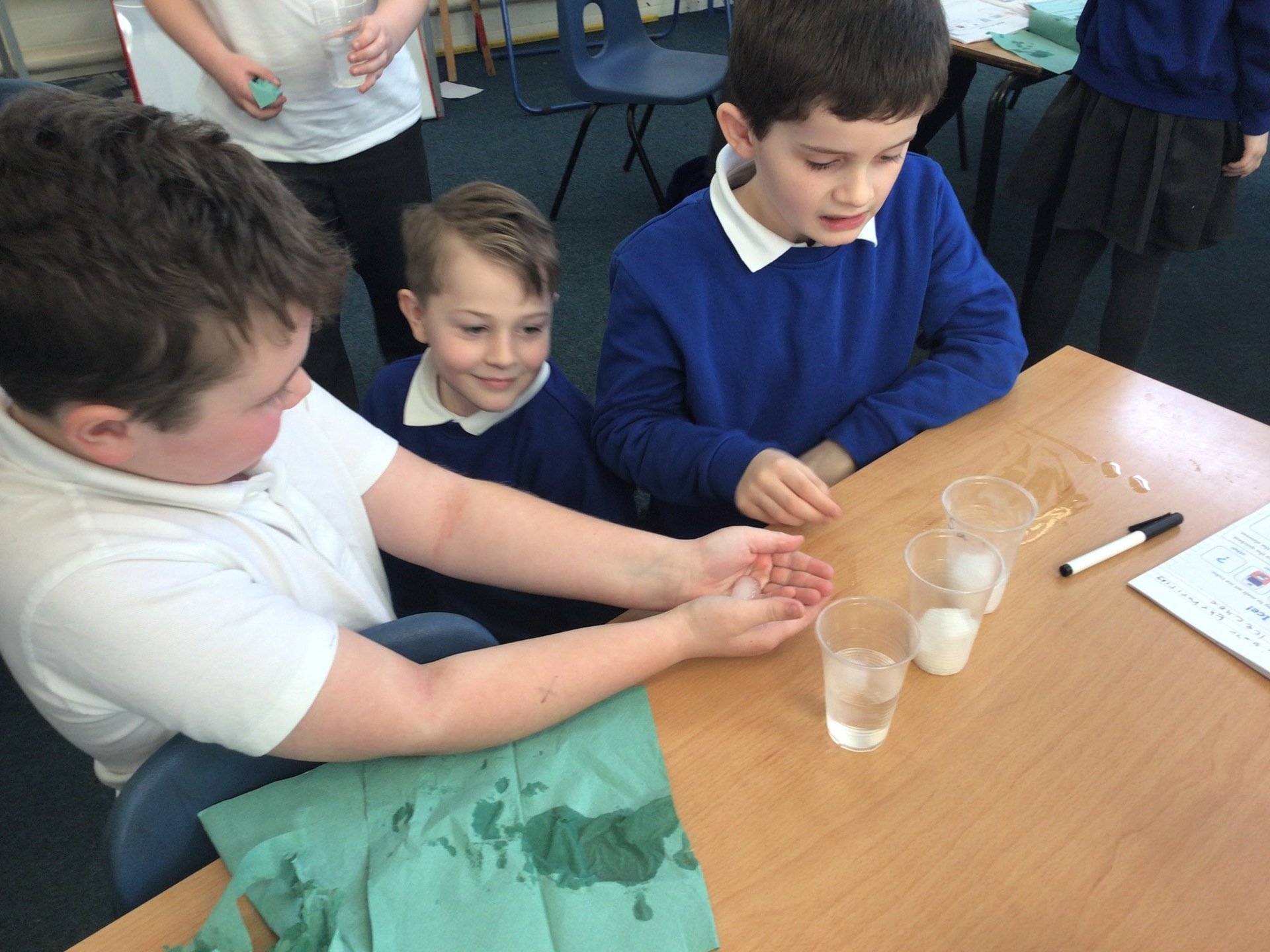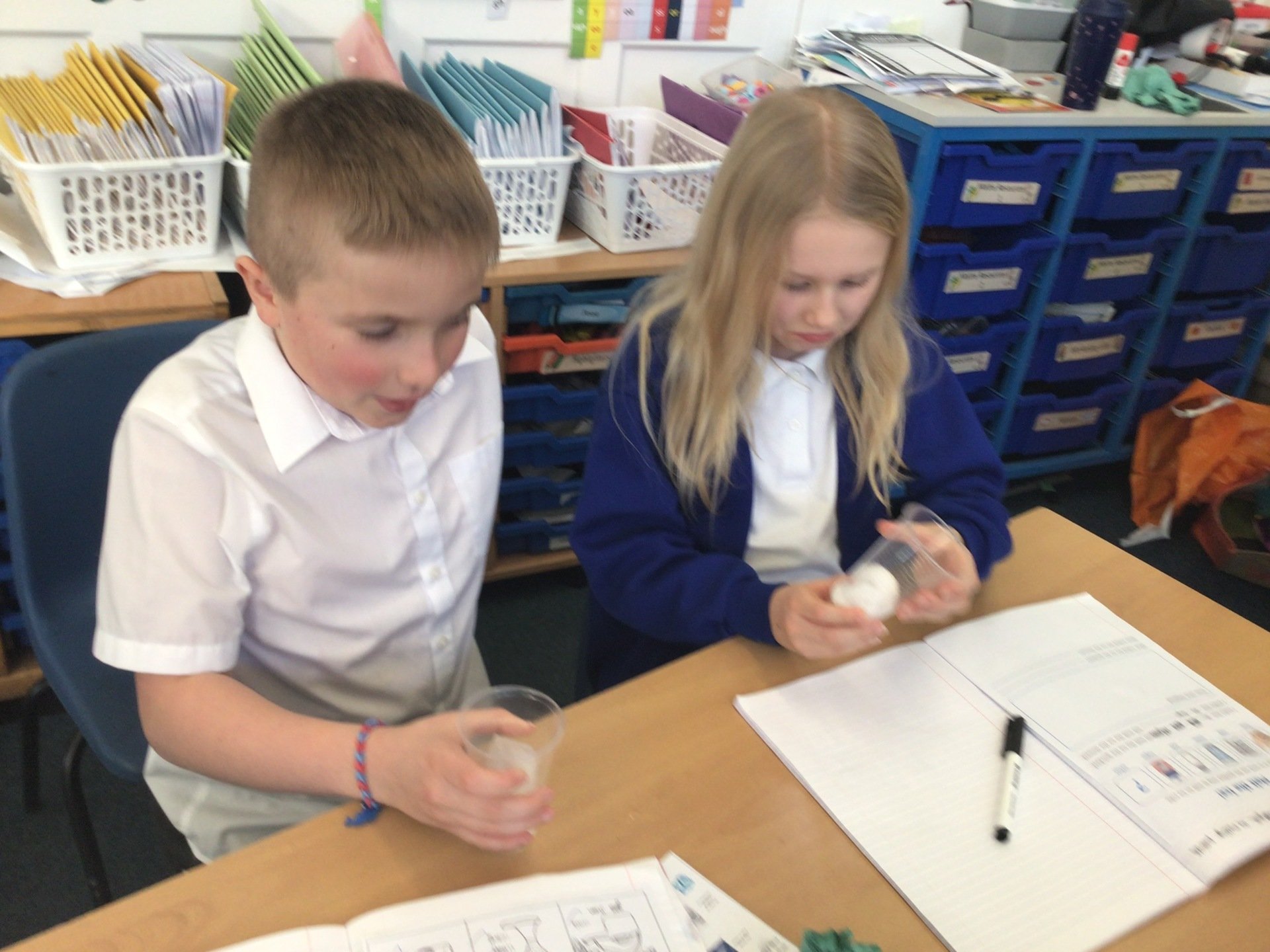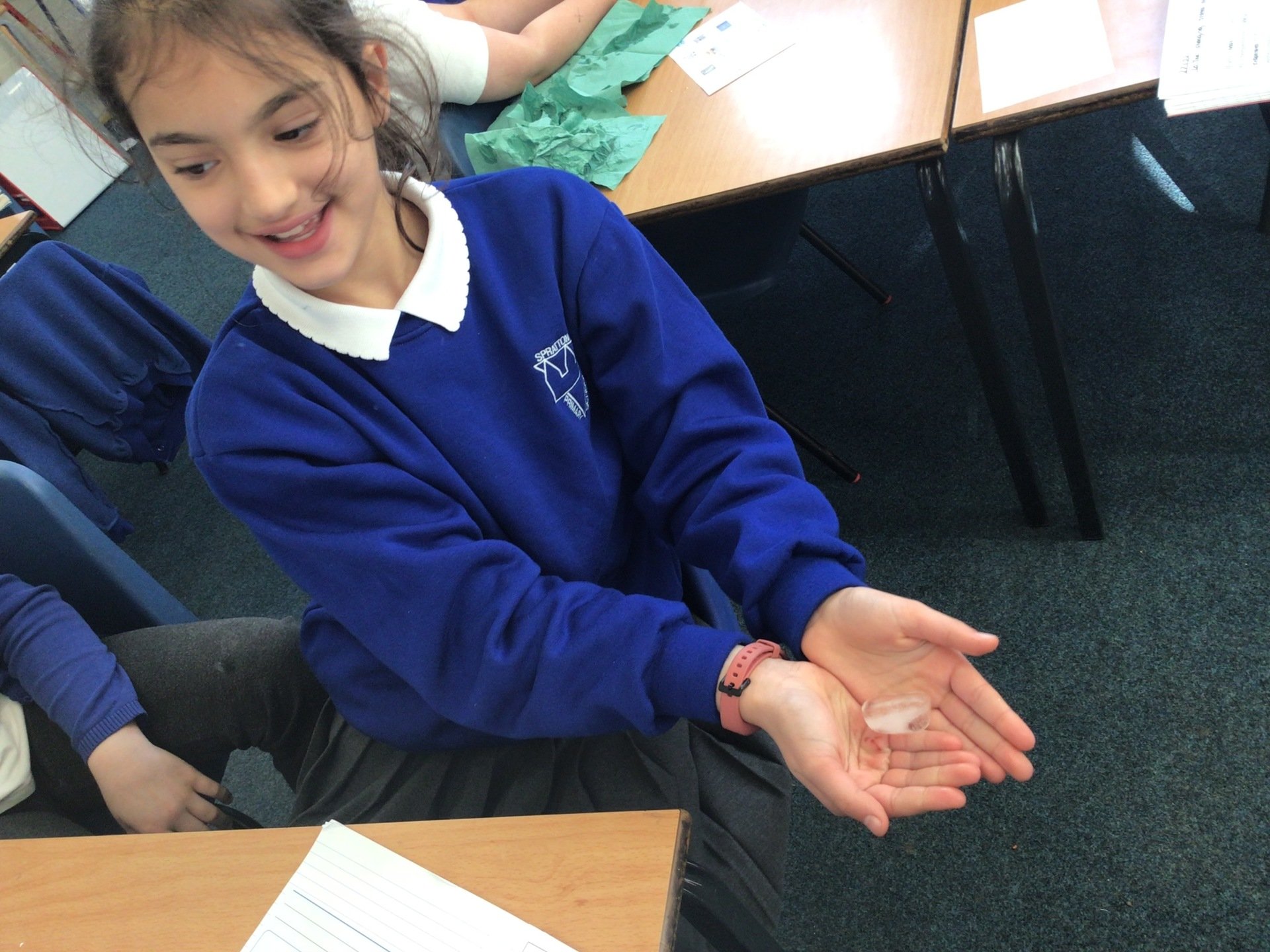 January 2022
The Natural World
The EYFS children enjoyed exploring what happens to water when it is cooled in the freezer and investigating how to remove small objects frozen in ice.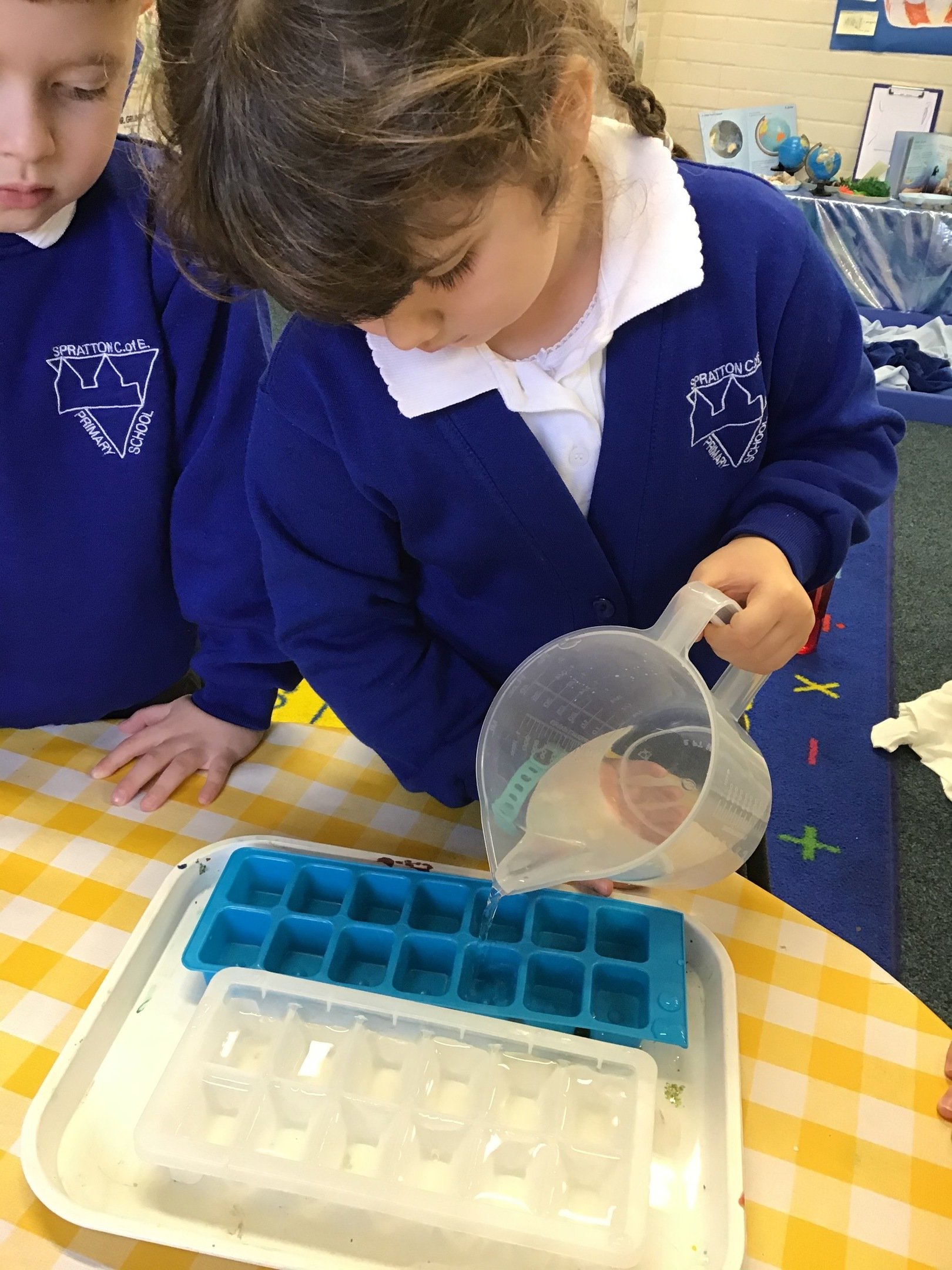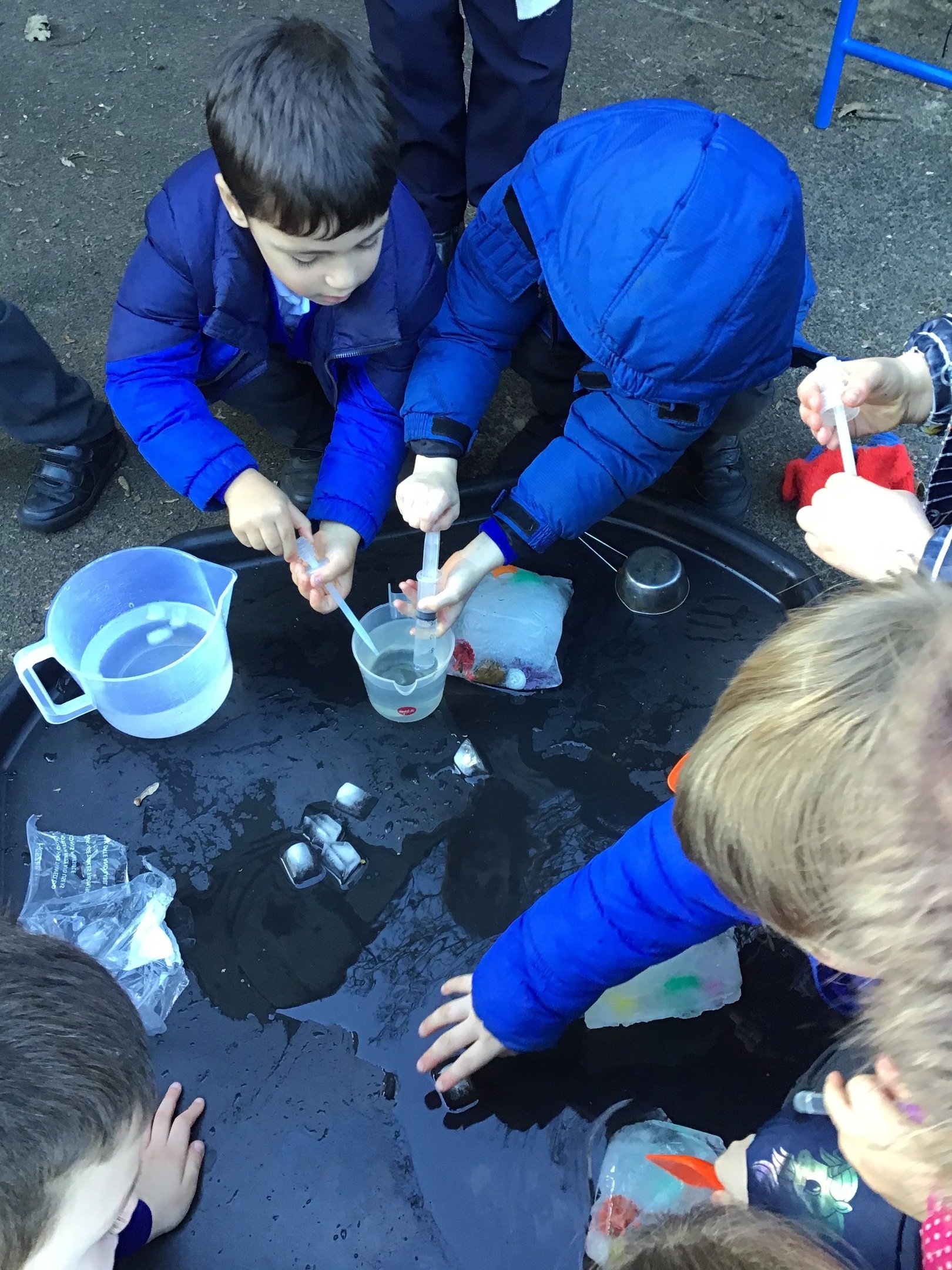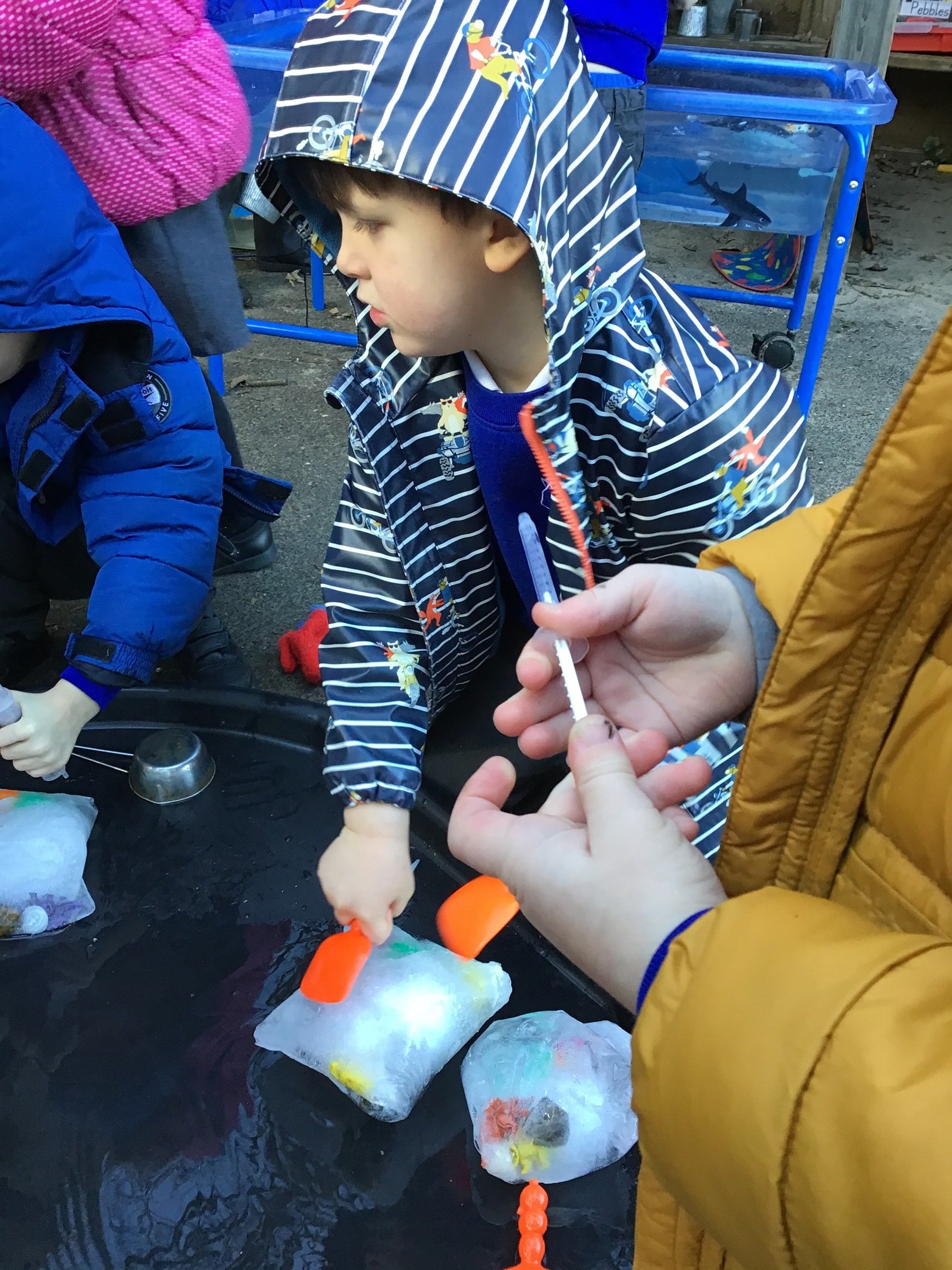 Investigating Floating Penguins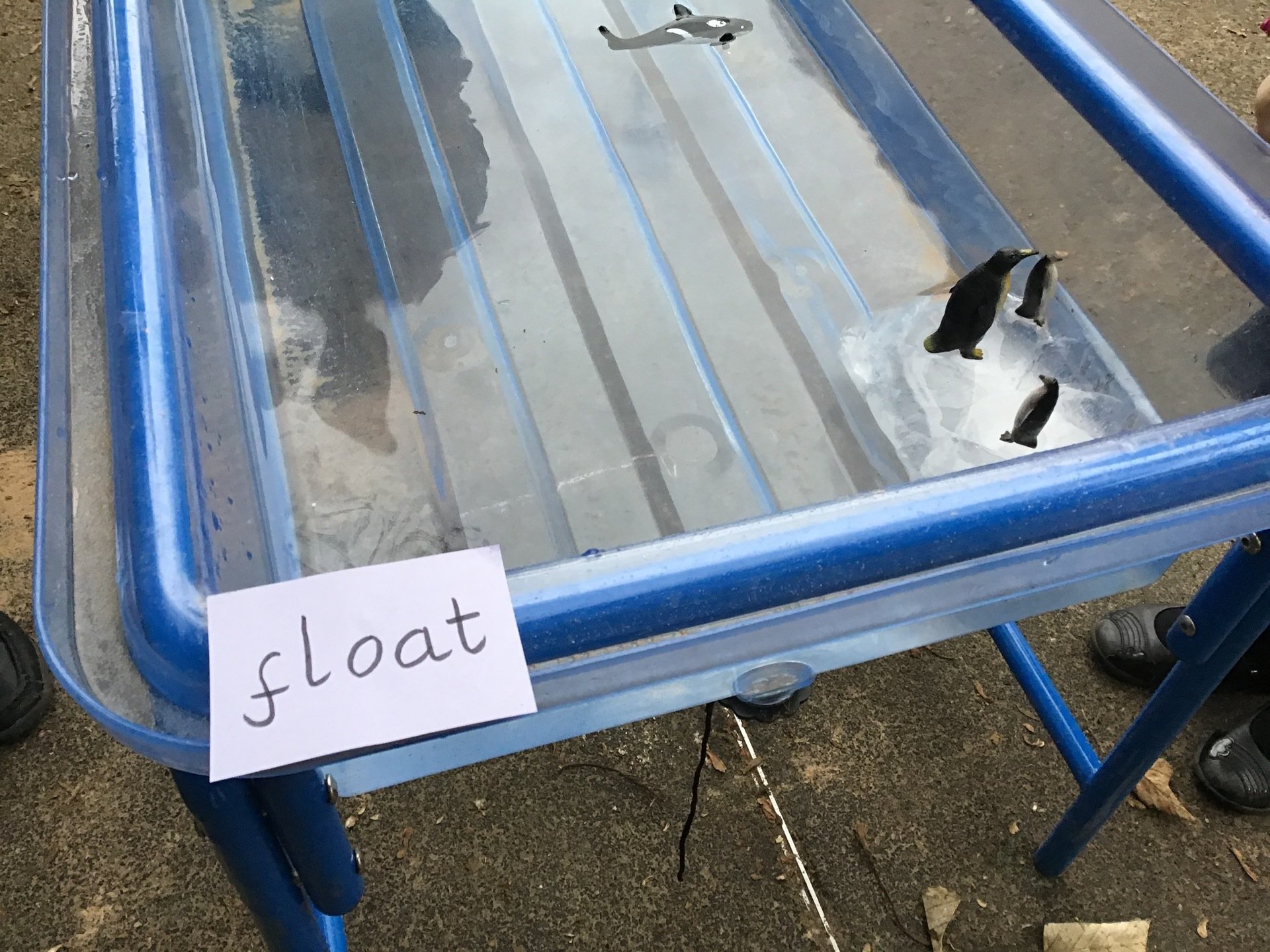 20.1.22
To Space, and Beyond!
UKS2 had an amazing opportunity through ExpertEd to join a LIVE Q&A zoom with Helen Patricia Sharman, CMG, OBE, HonFRSC is a British chemist and astronaut who became the first British person, first Western European woman and first privately funded woman in space, as well as the first woman to visit the Mir space station, in May 1991.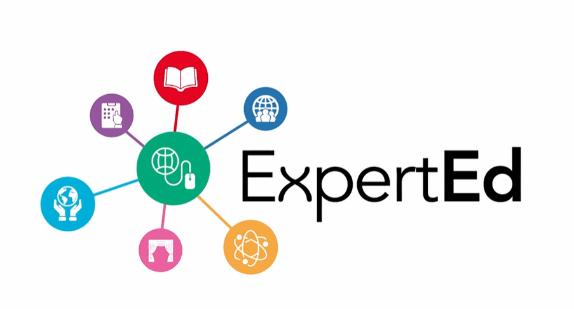 Helen explained about how very nearly didn't apply for the chance to become an astronaut because she didn't think she would be chosen and she thought her friends might laugh at her! She says she is now very grateful that she wasn't put off applying as the experience changed the whole course of her life!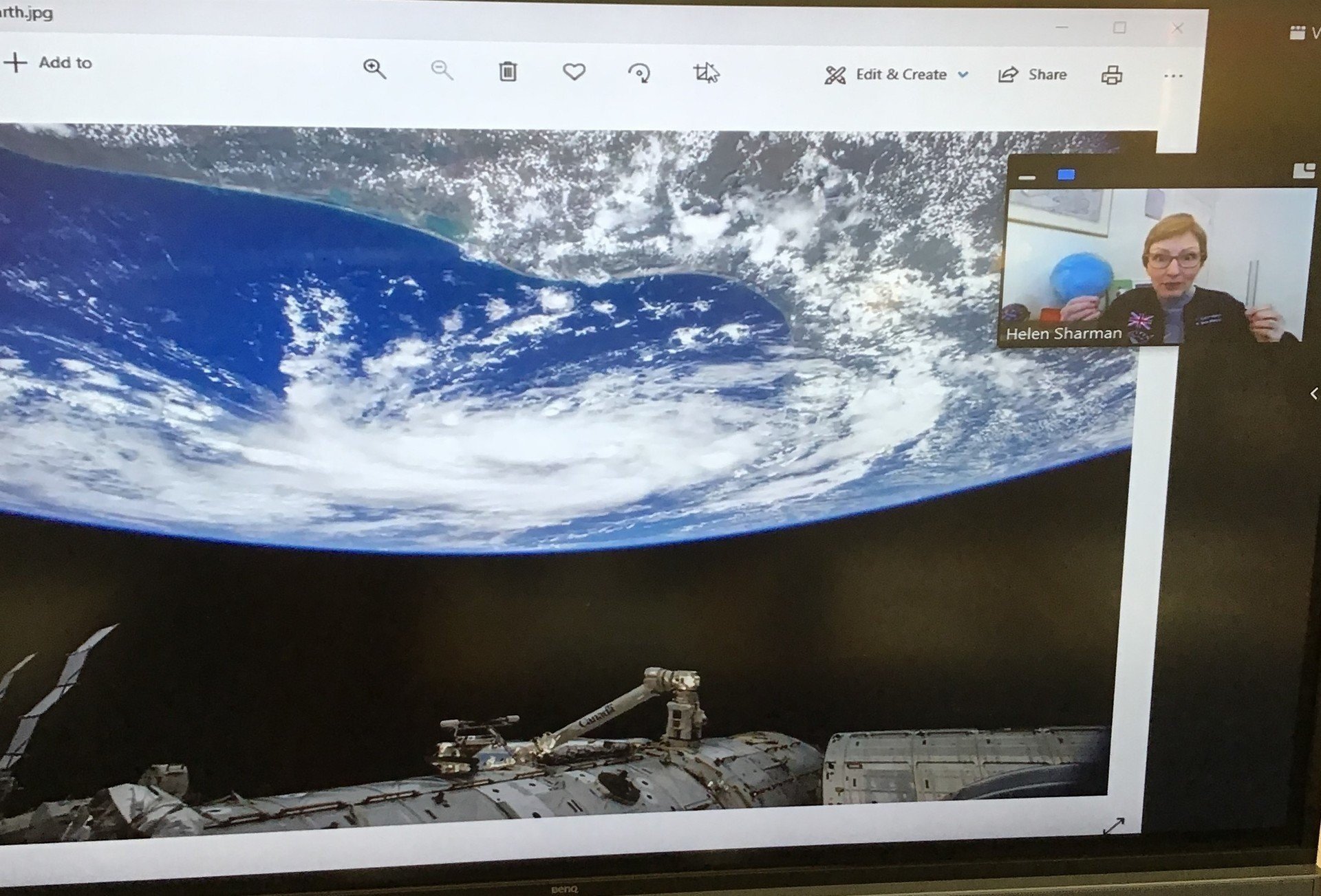 She answered lots of questions about her time in space, including how she worked as a scientist conducting experiments, ate, slept and went to the toilet! She described the feeling of weightlessness as the most calm and relaxed she had ever felt and enjoyed somersaulting all the way through breakfast one day 'because she could!'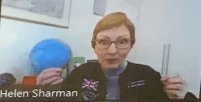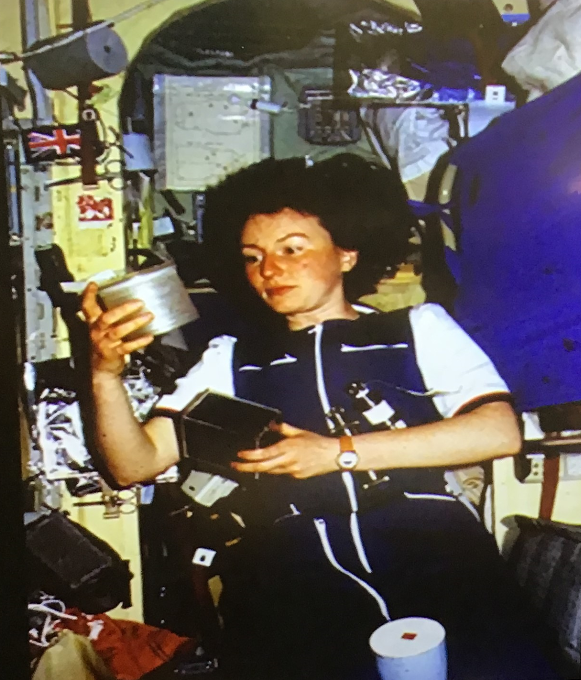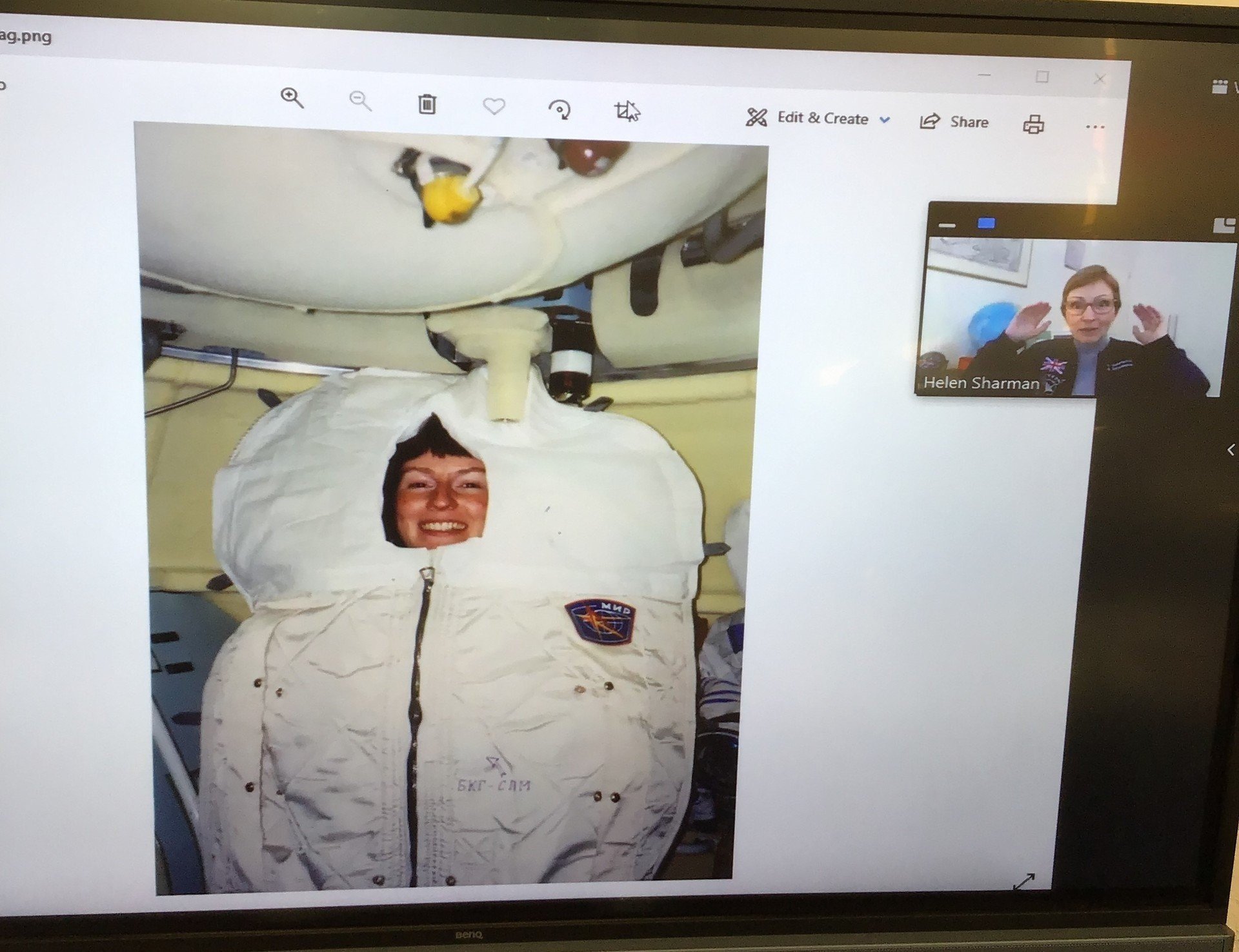 18.1.22
In Science LKS2 explored how particles in a liquid, gas and solid move as they change their state from one to another.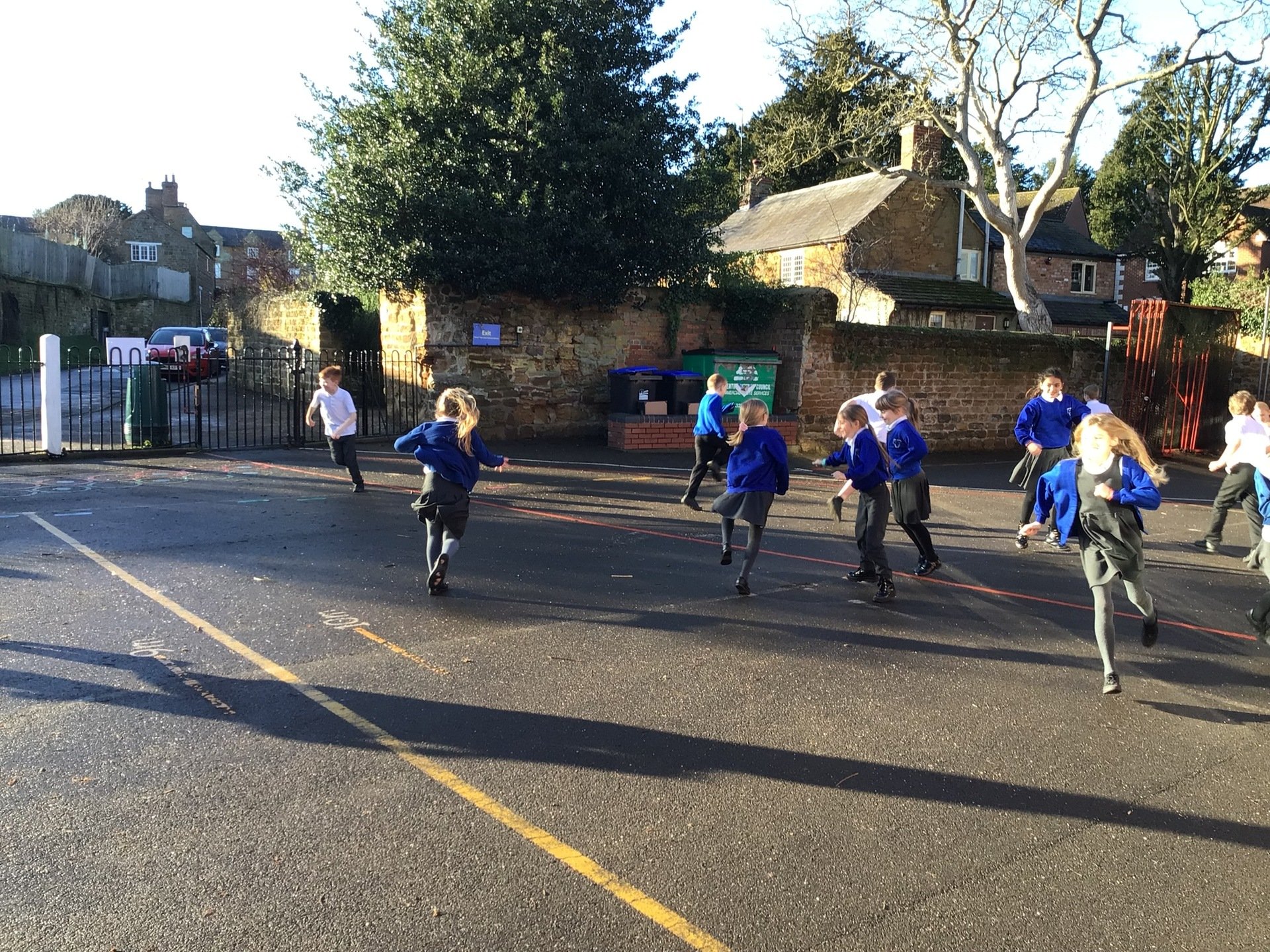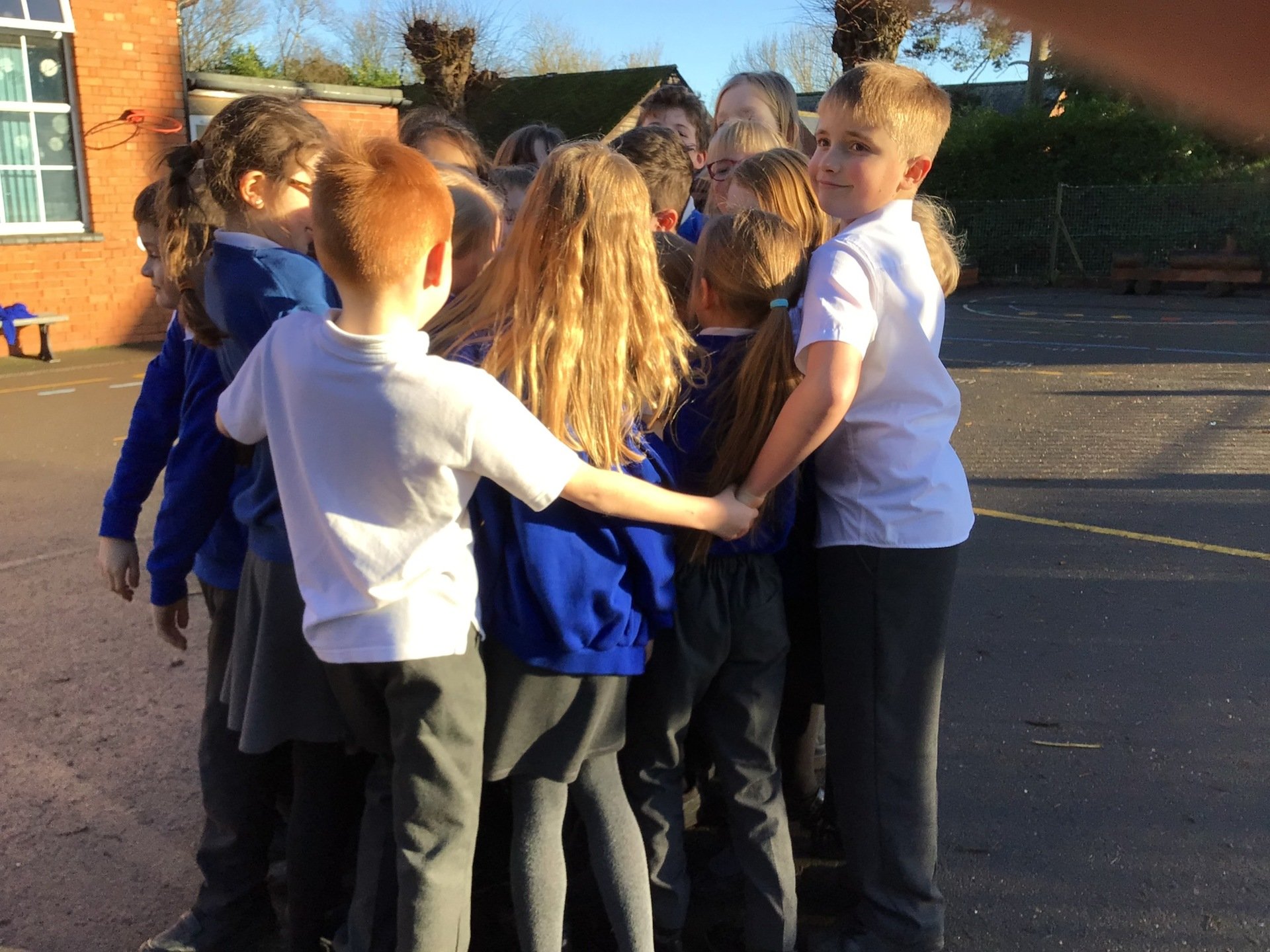 running freely as gas particles holding each other tight like particles in a solid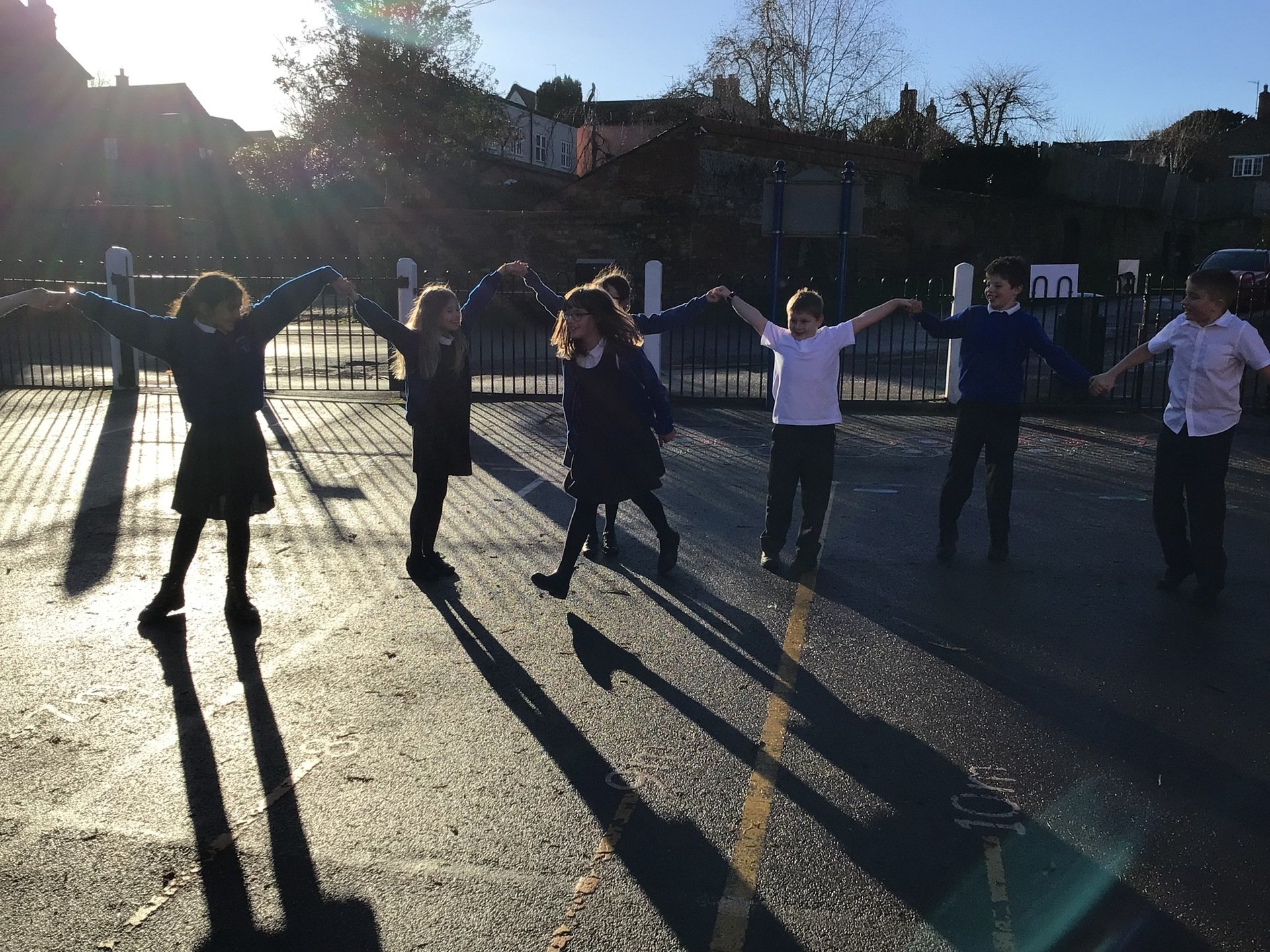 linking arms to join together but still be able to move around and
in and out each other like liquid particles .
November 2021 - LKS2
Electricity - Let their be light... and sound...and movement!
In Science this term we have been studying electricity. We have been investigating how to make simple electrical circuits that include a light bulb, a buzzer and/or a motor and even a switch to turn them on or off. For the future electricians in the class we also learned about the symbols that represent the different components of an electrical circuit and drew out the circuits that we had created.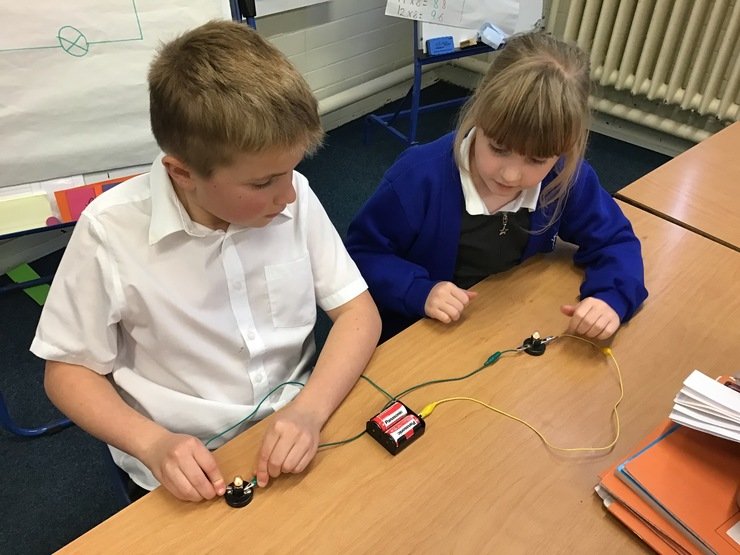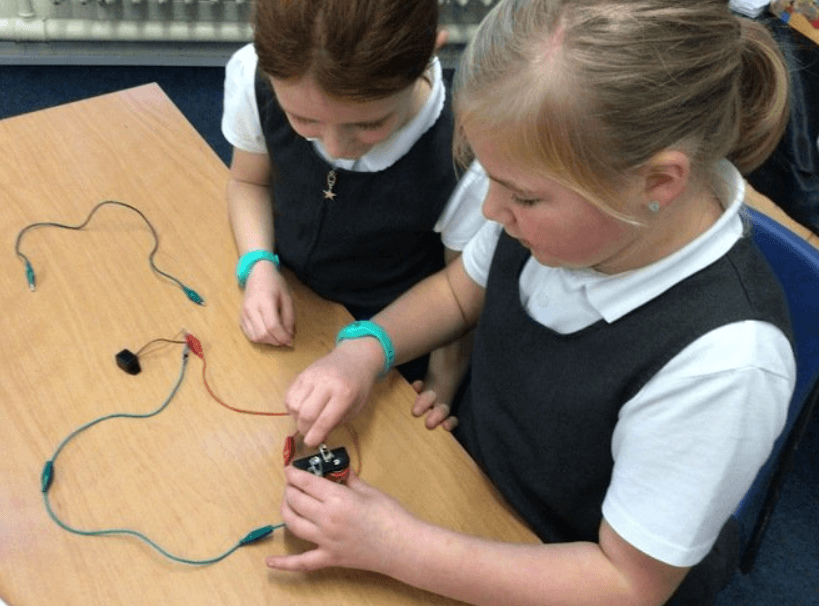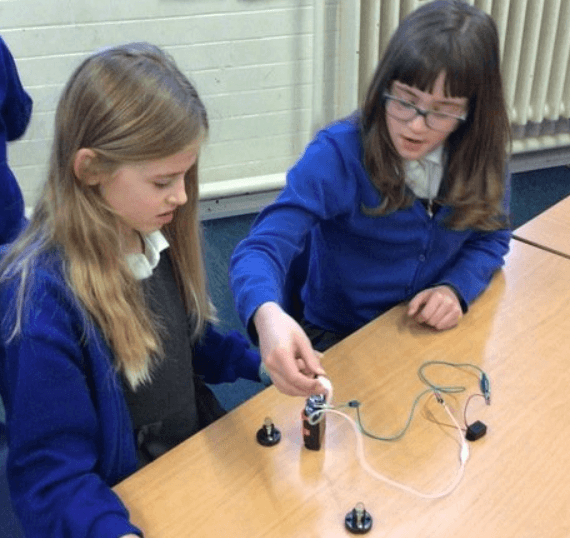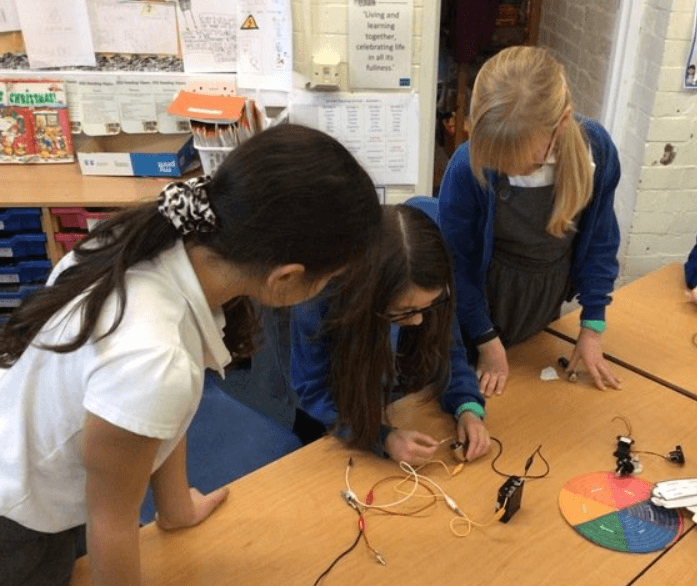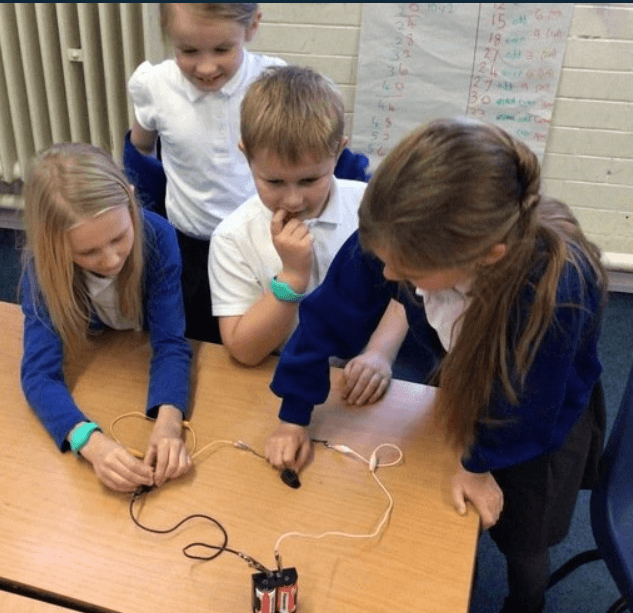 Autumn 2021
Planting Bulbs
During the Autumn term the EYFS children planted bulbs. The children are enjoying caring for the bulbs as they grow.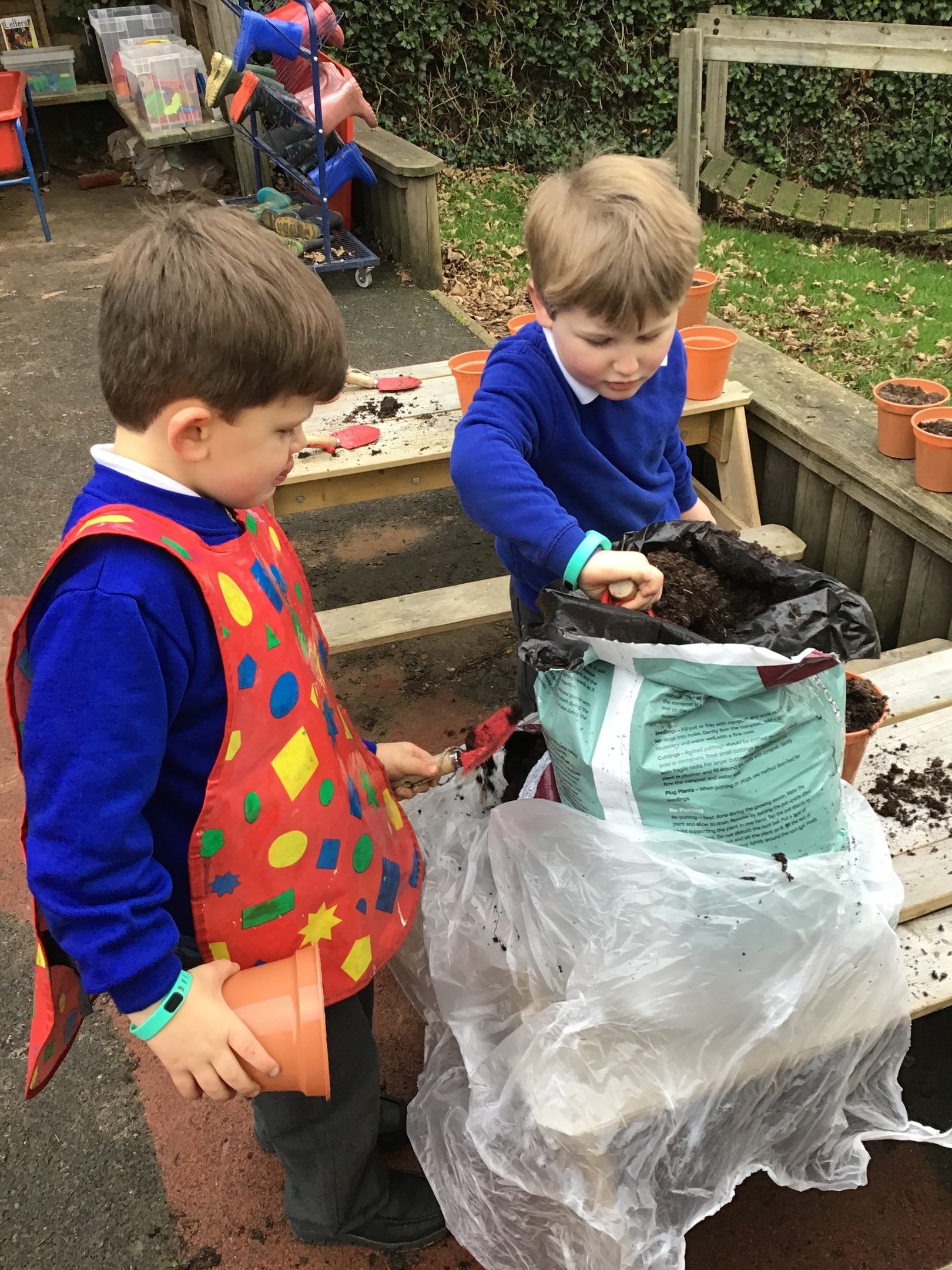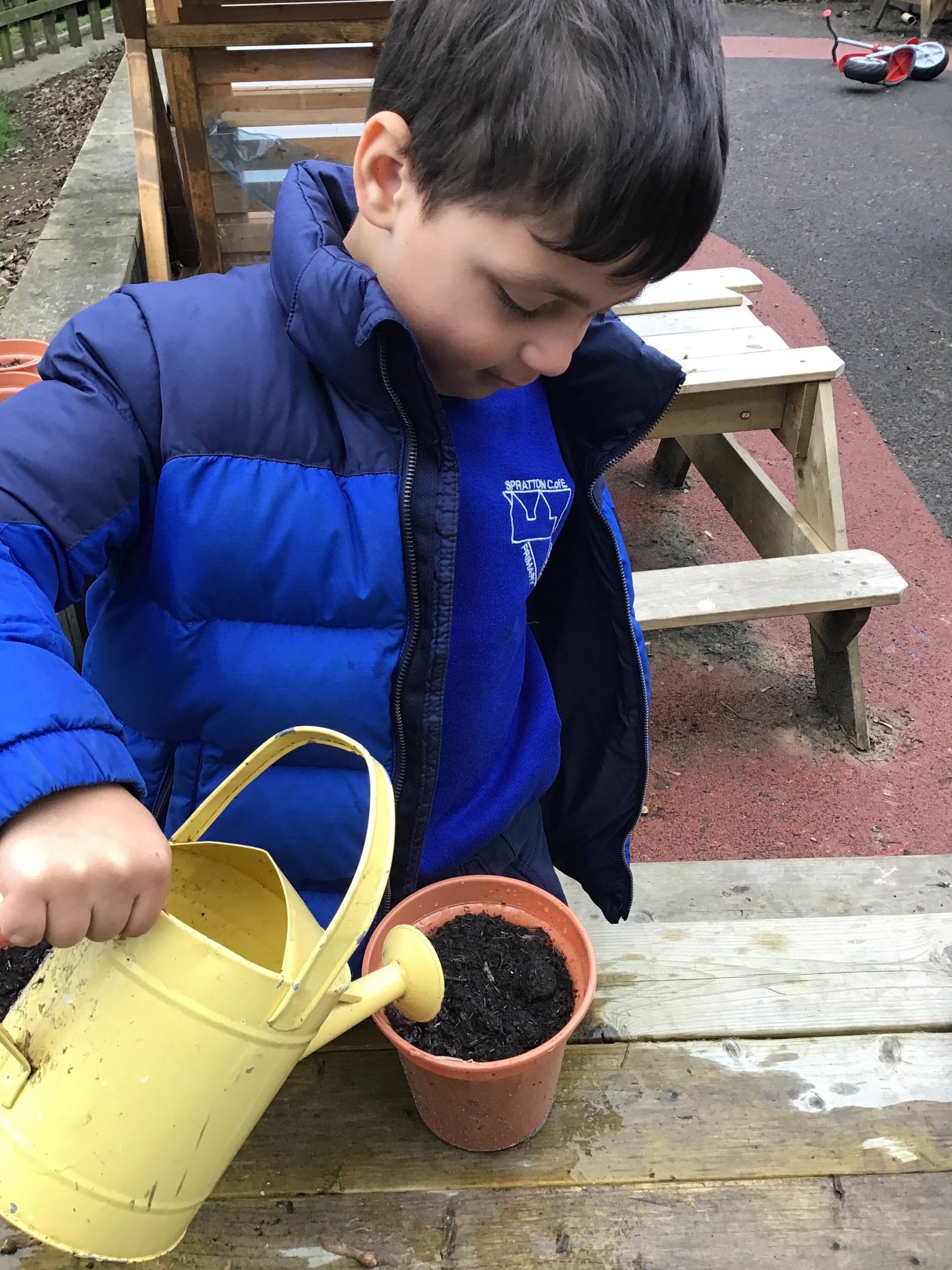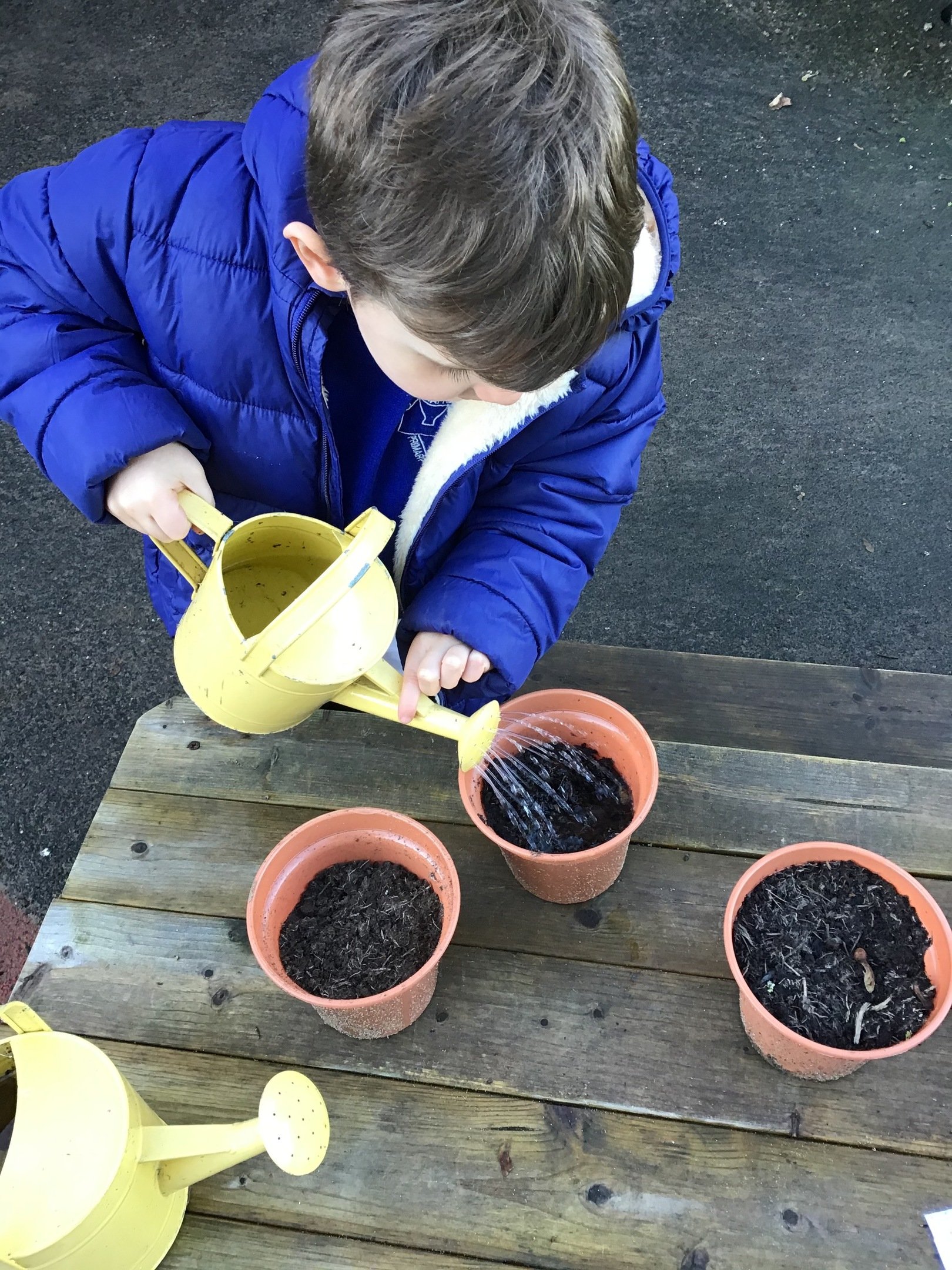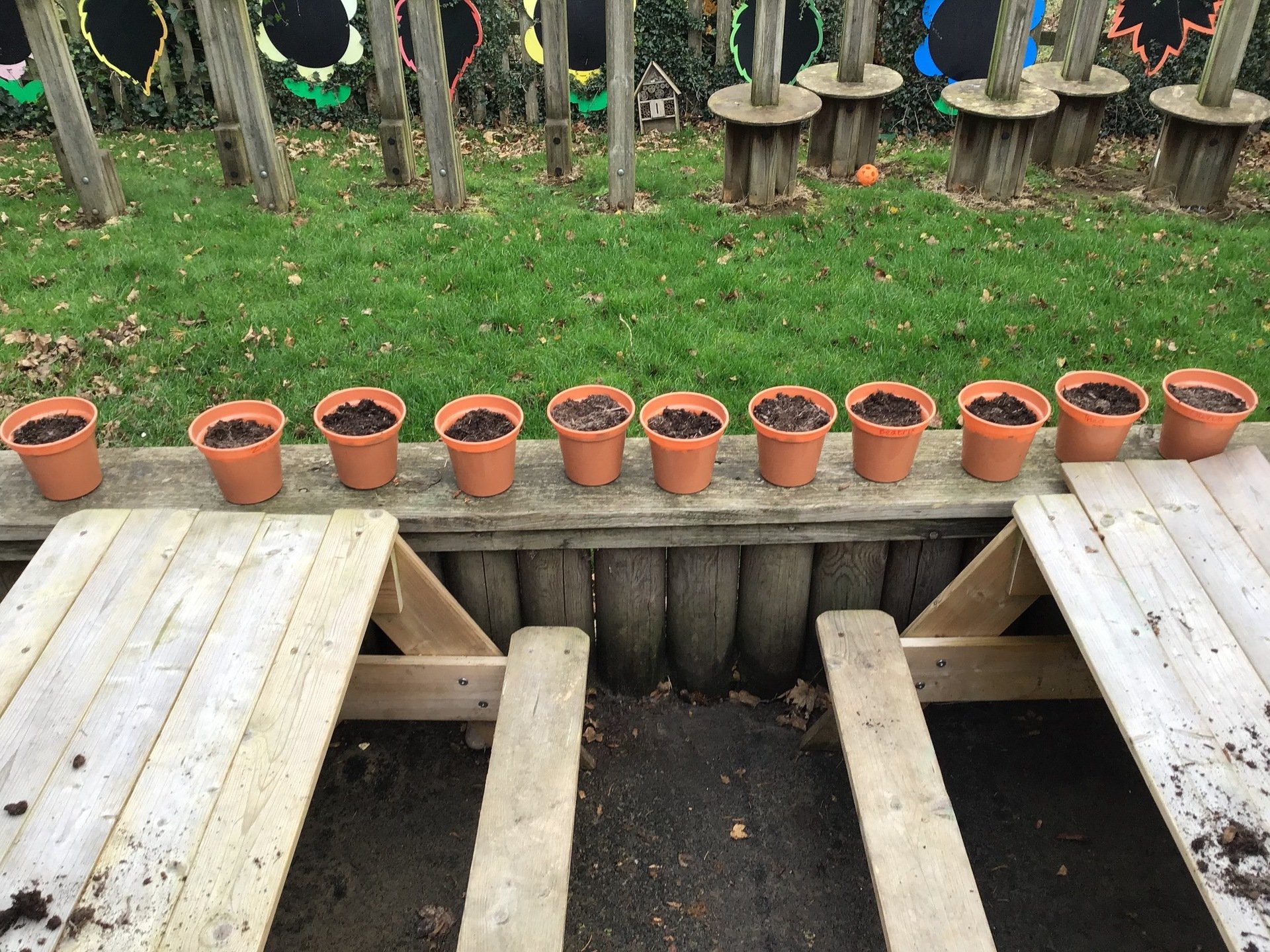 October 2021 - LKS2
The Human Body
We have been learning about the digestive system in Science this term. We made a model that replicated the digestive system following the journey of a cracker and a banana.
We used a plastic bag (stomach), water (saliva), orange juice (stomach acid), a pair of tights (small/ large intestine) and our hands to move the food through. It showed how the body absorbs the nutrients we need in our body leaving the waste the exit the body at the end, Lots of scientific vocabulary learned along the way naming the different organs, the jobs they do and the processes of the system.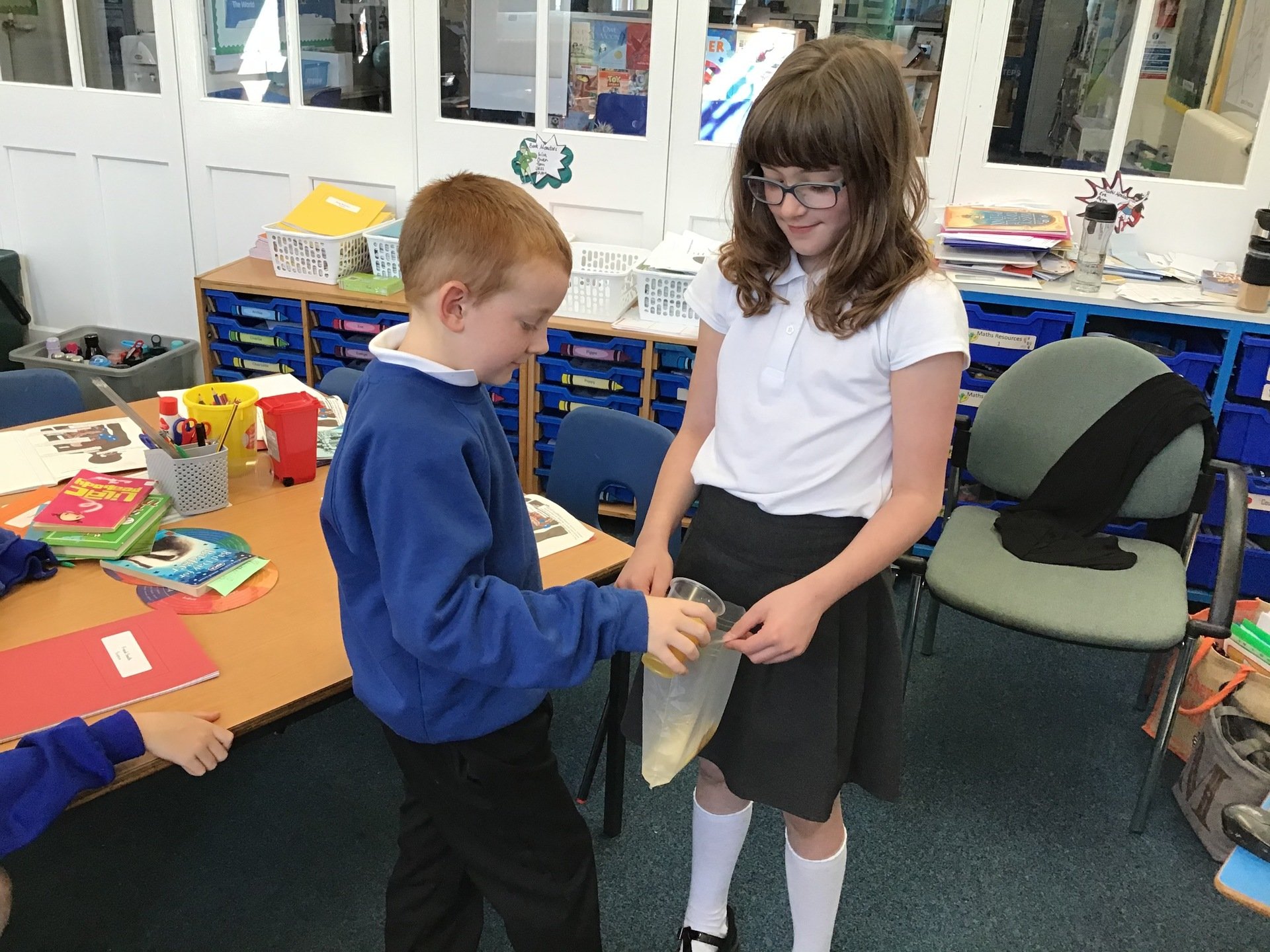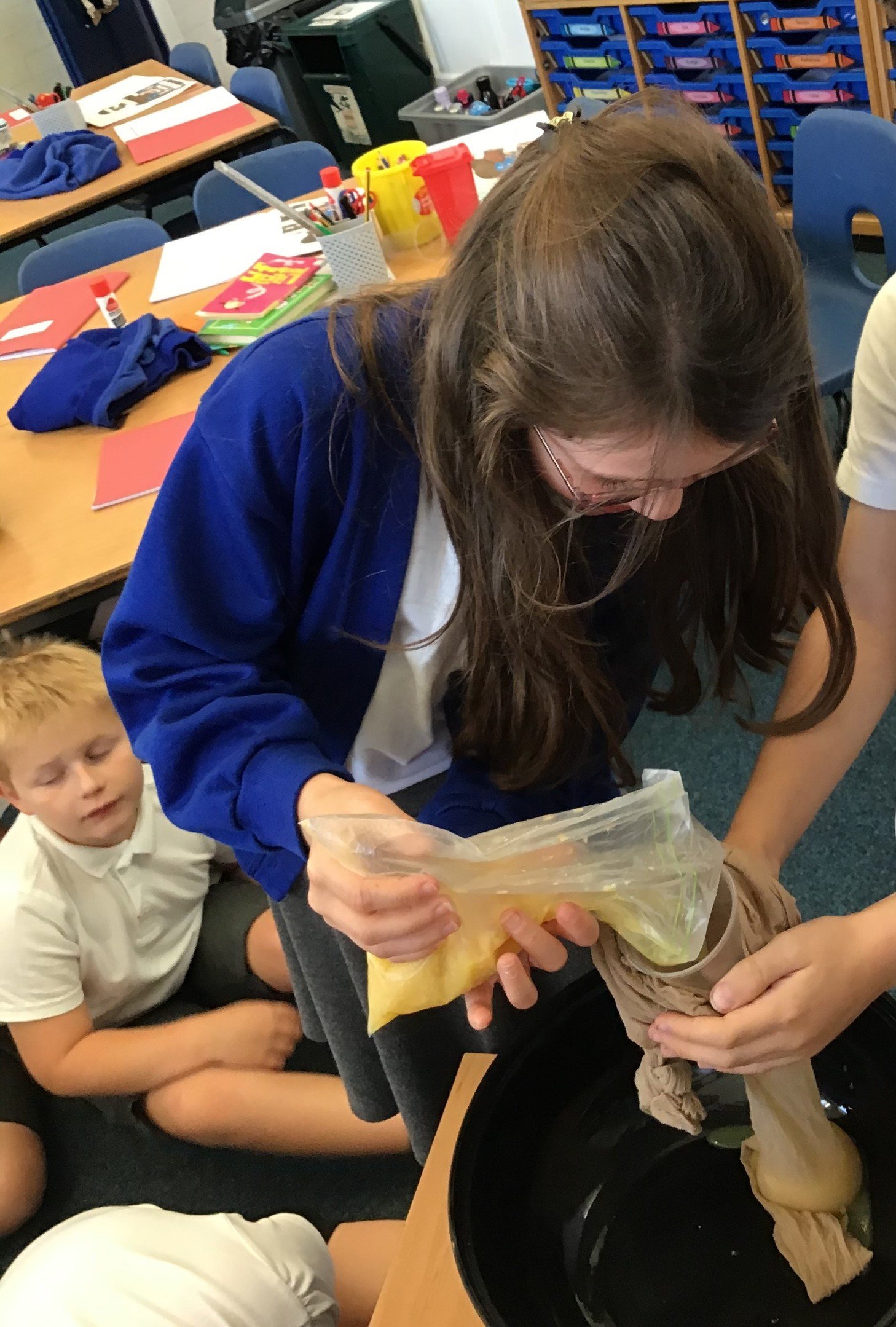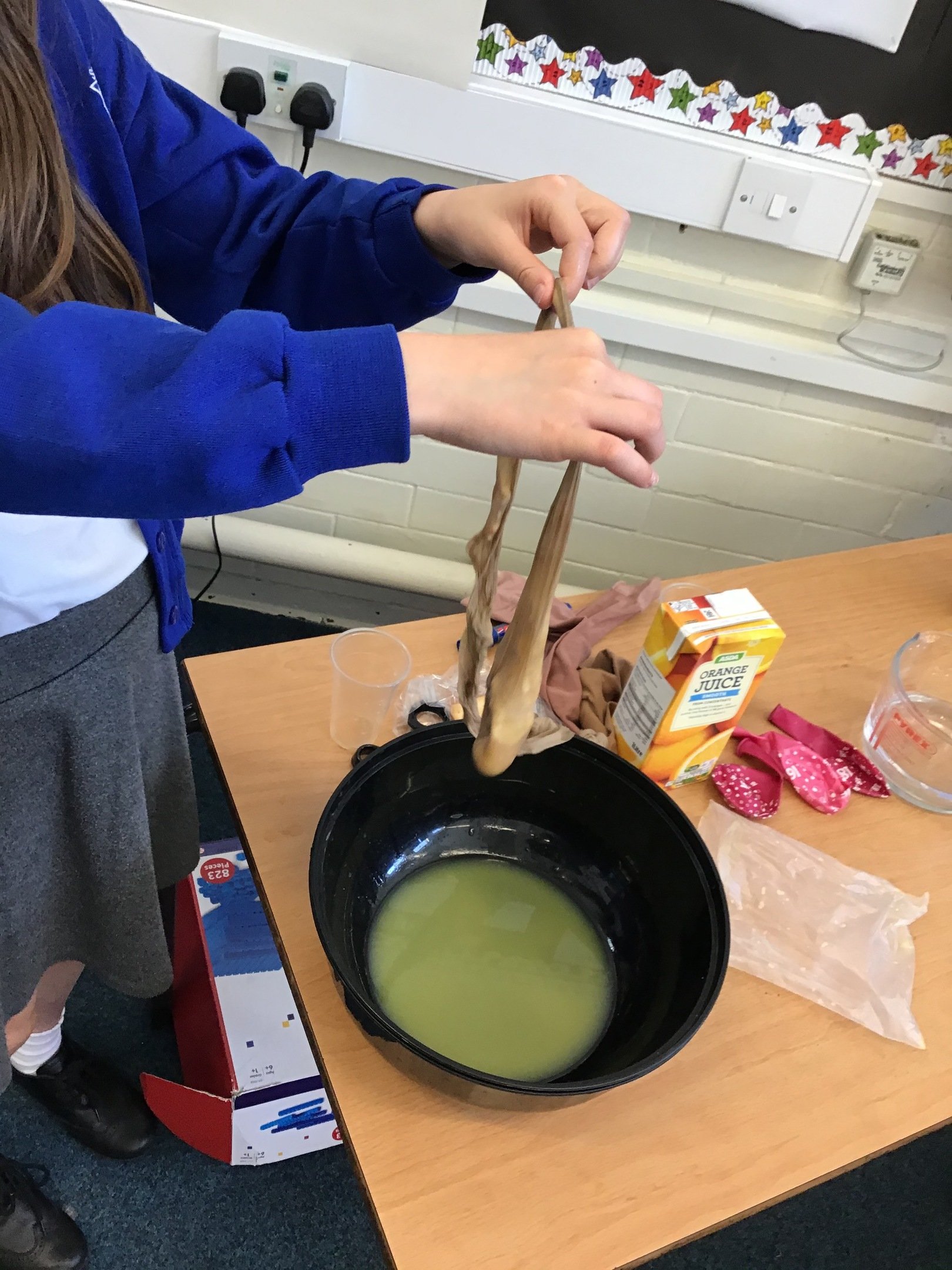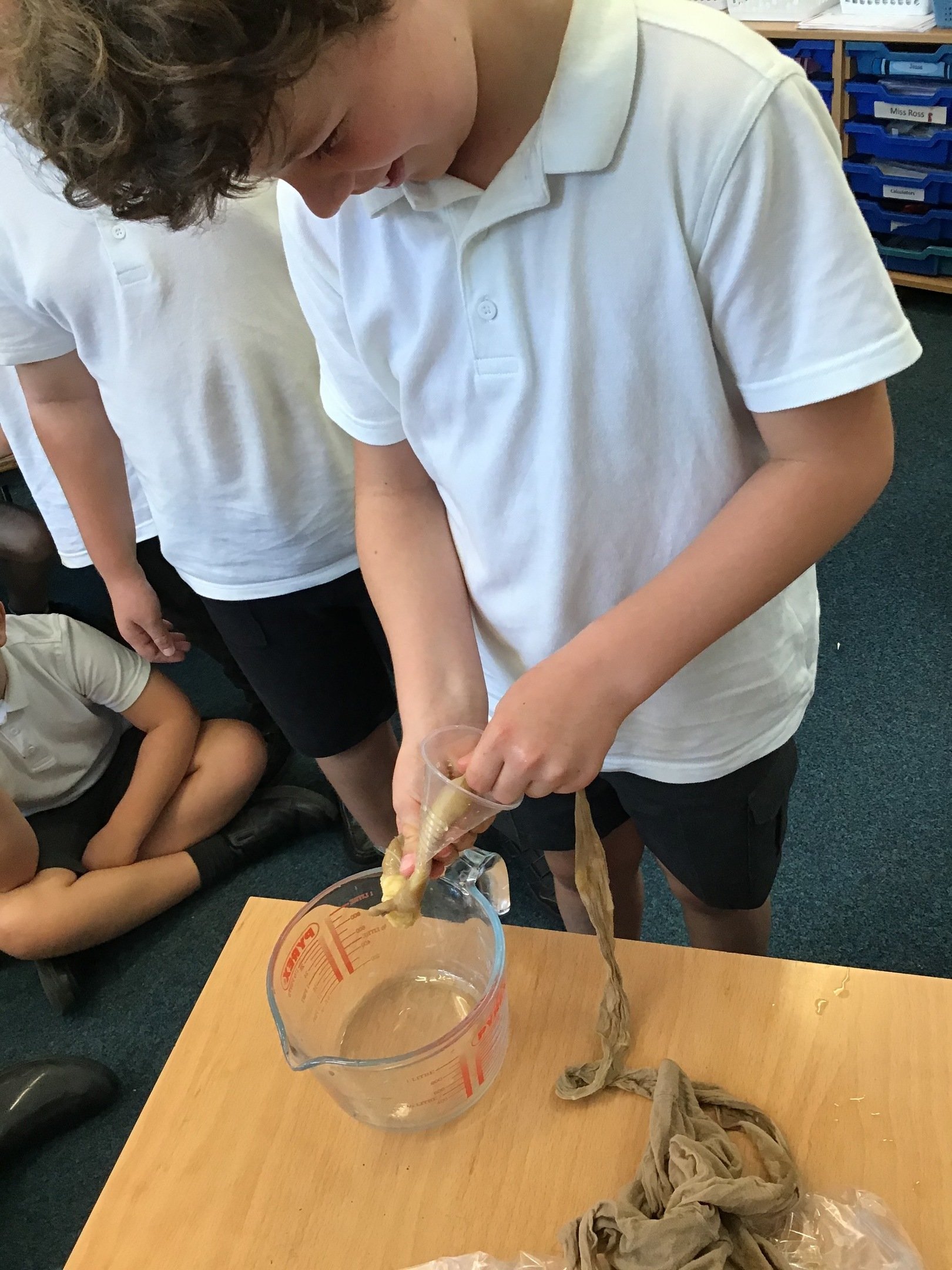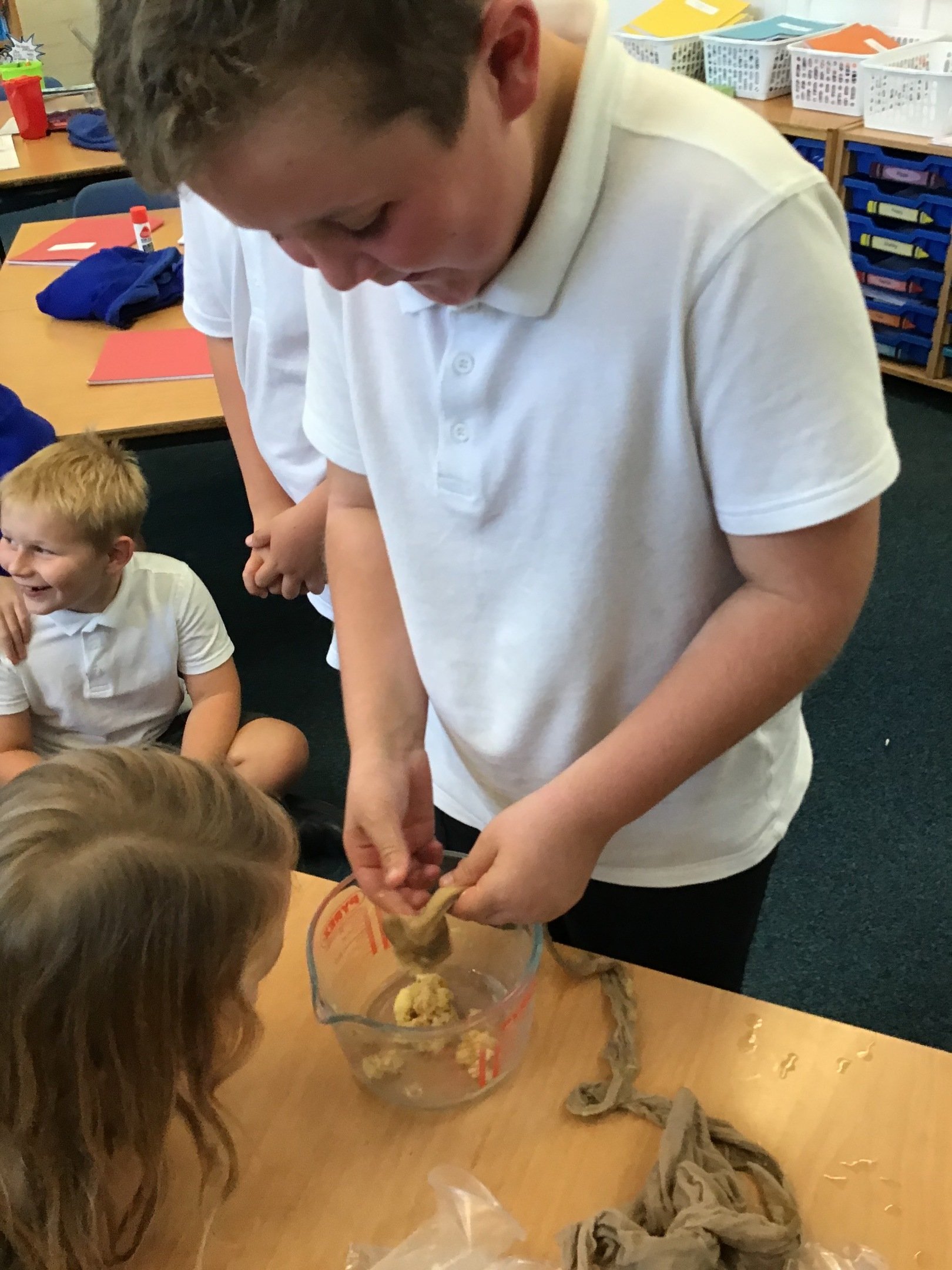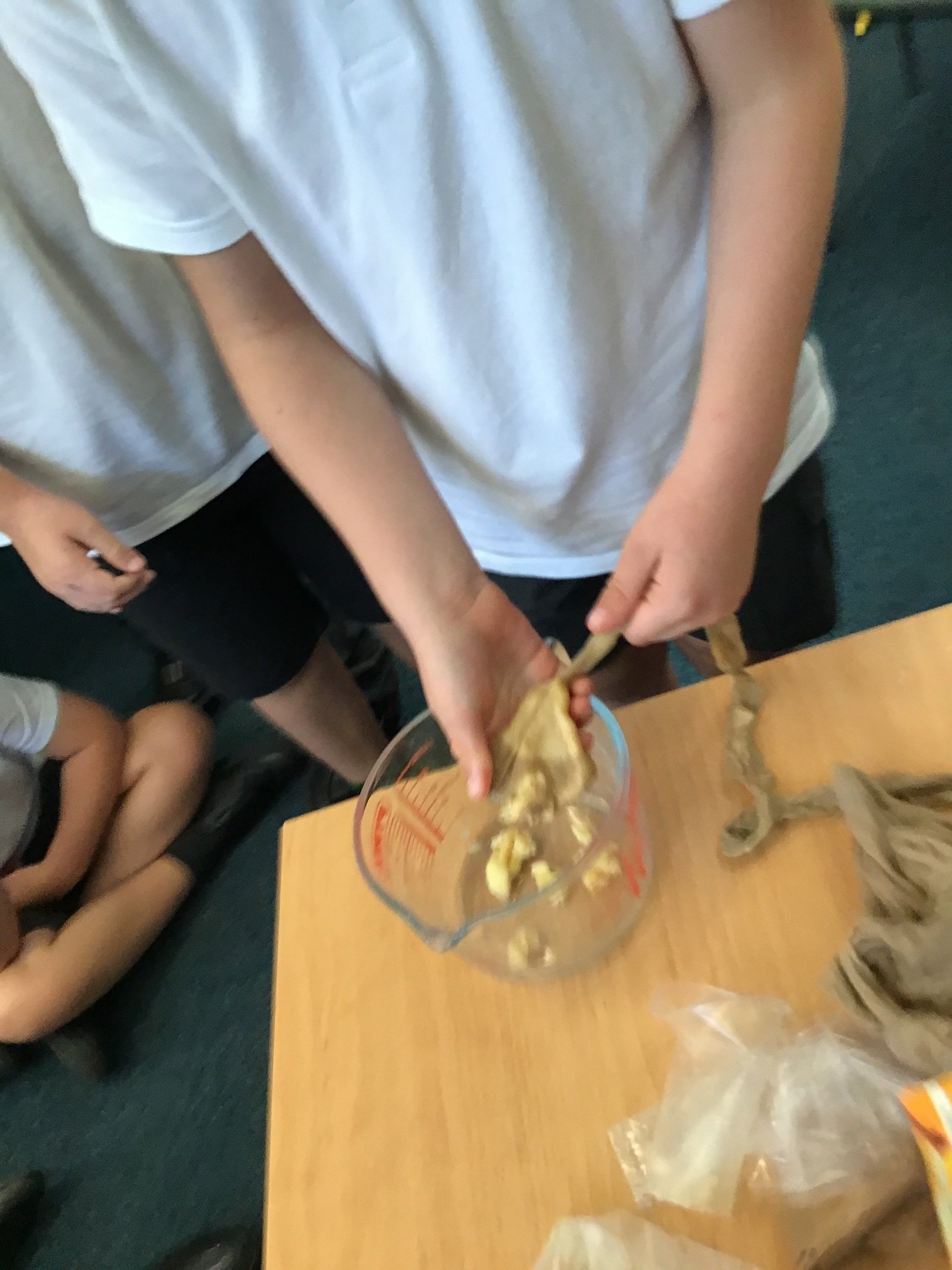 1.8.2021
Booklists: Nature and Wildlife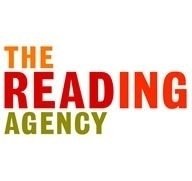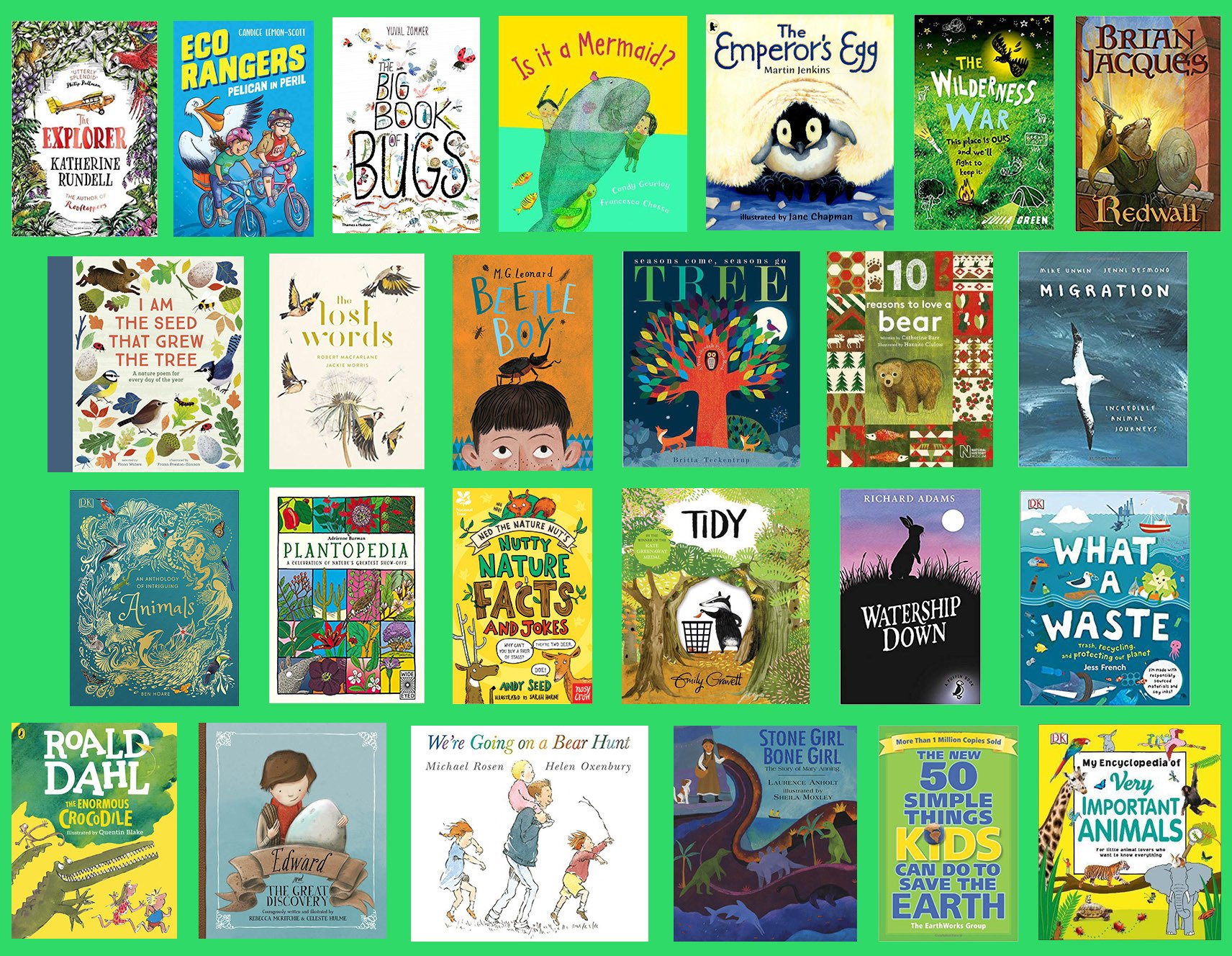 Reading and Nature are two of our favourite things! The latest booklists from The Reading Agency combine these two themes!

Nature and wildlife have been a respite for many over the past year. The adult booklist includes a mixture of fiction, memoir, poetry and non-fiction, covering the restorative powers of swimming and gardening, the history of our relationship with sheep, animals that talk and the ones we share our homes with, spanning the lakes of Berlin to the forests of Argentina.
The booklist for children and young people inspired by the same theme, has a mix of fiction, non-fiction, picture books and poetry. Creatures of every shape and size can be found between these pages, including a kindly badger, a loving penguin, a worried gecko, a determined wolf and many more.
Spring/Summer 2021

A local organisation offering information and events based in nature.
More details at https://www.wildlifebcn.org/
May's focus is Bluebells https://www.wildlifebcn.org/bluebells
June's focus is #30dayswild