Writing and Spelling
Writing and Spelling teaching within English
English teaching incorporates integrated teaching sequences based on key texts, including reading, writing, spelling and grammar based learning.
Daily phonics sessions in EYFS and KS1 provide a comprehensive approach to the teaching of writing graphemes and words through the government-approved Letters and Sounds synthetic phonics programme.
The Kinetic Letters approach to teaching letter formation and developing joined handwriting is also used in Early Years and KS1.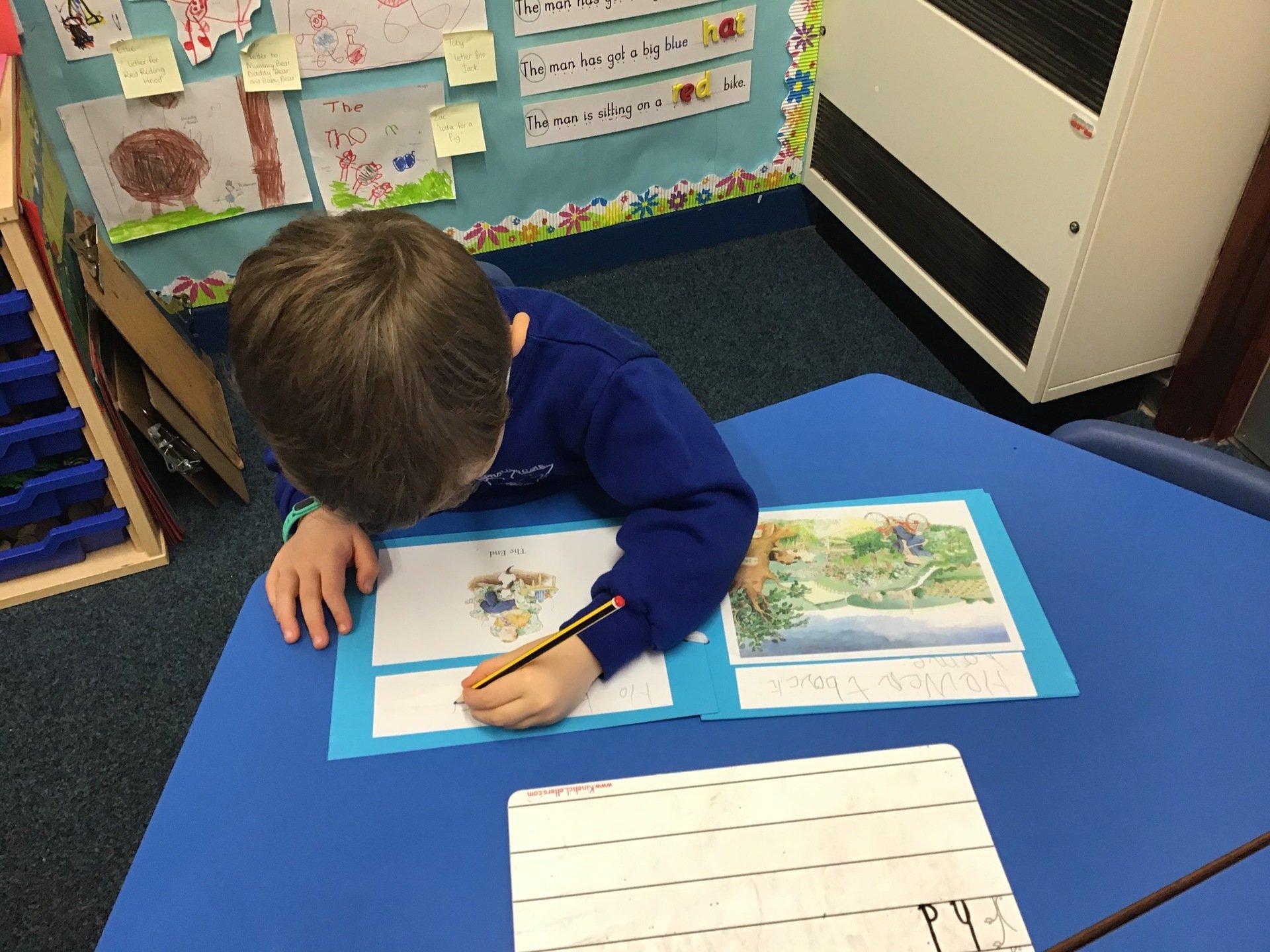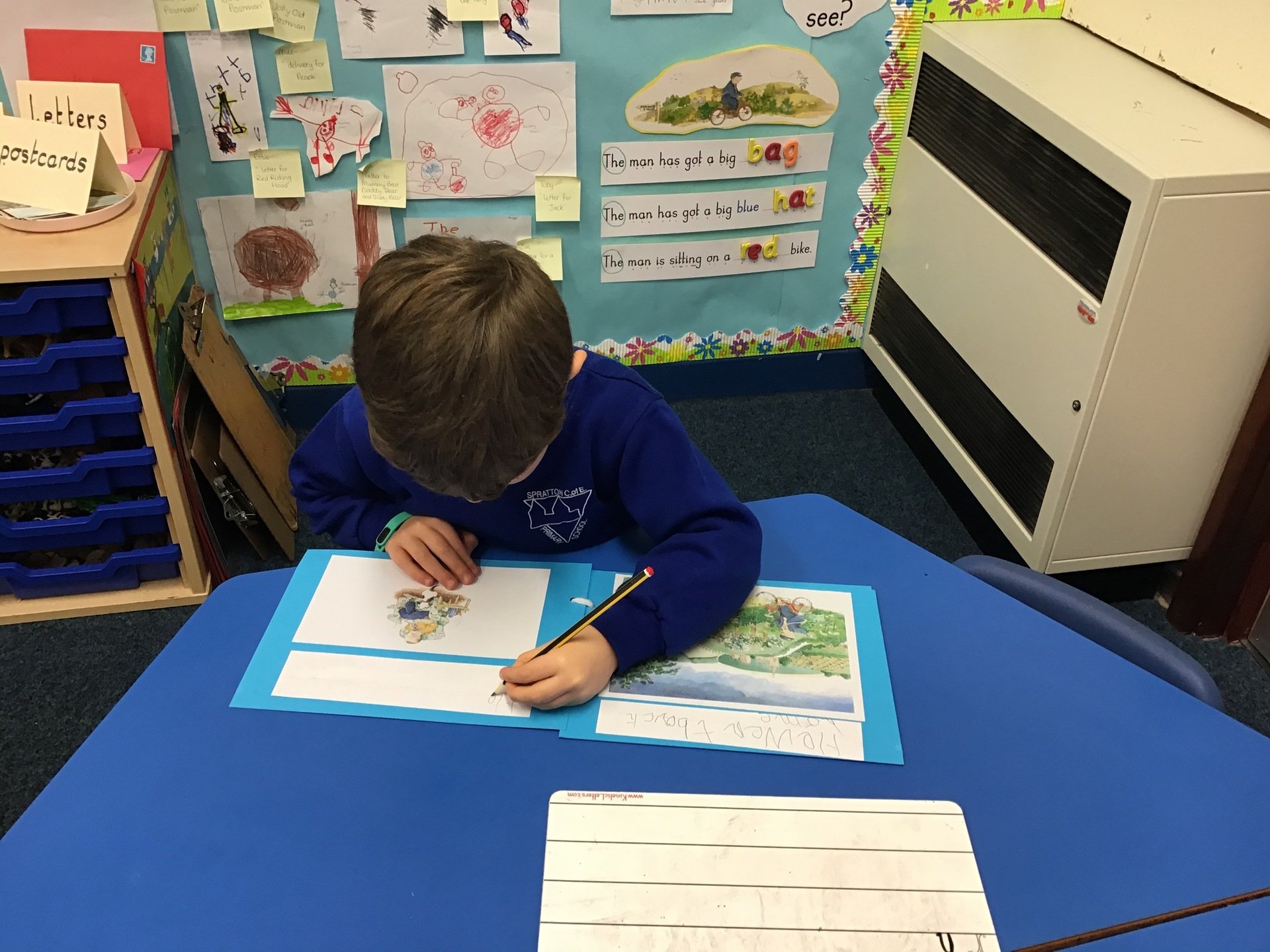 If you have any questions about our English Curriculum - Please contact our English Subject Leader Miss O'Mara via the School Office.
Coming soon... more details about how we teach writing and spelling in school.
The National Curriculum Spelling Lists can be found in the Documents section below.
Writing News and Information
22.4.22
Curriculum Corner: Learning Spelling
Accurate spelling is important for children throughout their education and lives. Learning to spell helps children to develop a strong connection between the letters and their sounds, and learning high-frequency 'sight words' (i.e. words that can not easily be sounded out) will help children in both their reading and writing. The more thoroughly a child knows a word, the more likely it is that they will be able to recognise it in unfamiliar texts, spell it and use it appropriately in their own speech and writing.
Studies have identified that the importance of learning the alternative spellings for words that sound the same - HOMOPHONES (e.g. rain, rein, reign) means that it is easier to quickly discern the correct meaning of that word.
We teach spelling daily at school and the children have access to a wide range of of spelling activities and strategies. Spelling games can be a fun way to learn together at home too!
Here are some free spelling games online that children and families can play together. It is often the 'spelling talk' and discussion around the answers that is most valuable when 'practising' spellings.'
EYFS – Little Bird Spelling Game
https://ictgames.com/littleBirdSpelling/
KS1 – Spelling Games
https://spellingframe.co.uk/spelling-rule/113/1-ai-Vowel_digraphs_and_trigraphs
KS2 – Superheroes Game
https://www.bbc.co.uk/games/embed/small-town-superheroes?exitGameUrl=https%3A%2F%2Fbbc.co.uk%2Fbitesize%2Farticles%2Fzncgvk7
4.2.22
In English this term, LKS2 have written their own 'The River' poems inspired by Valerie Bloom's 'The River' poem.